We've swapped out plastic bottles for metal alternatives, carrier bags for totes and given fast fashion the boot, but how can we be more environmentally friendly at home? It's a question Jules Haines, who previously worked for a textiles designer, pondered as she saw first-hand the impact the industry was having on the planet. "It was a real eye opener," she says, "and also quite shocking that no one was really doing anything about it. As we're all evolving and starting to think of planet over profit, the interiors industry is so much further behind sustainability."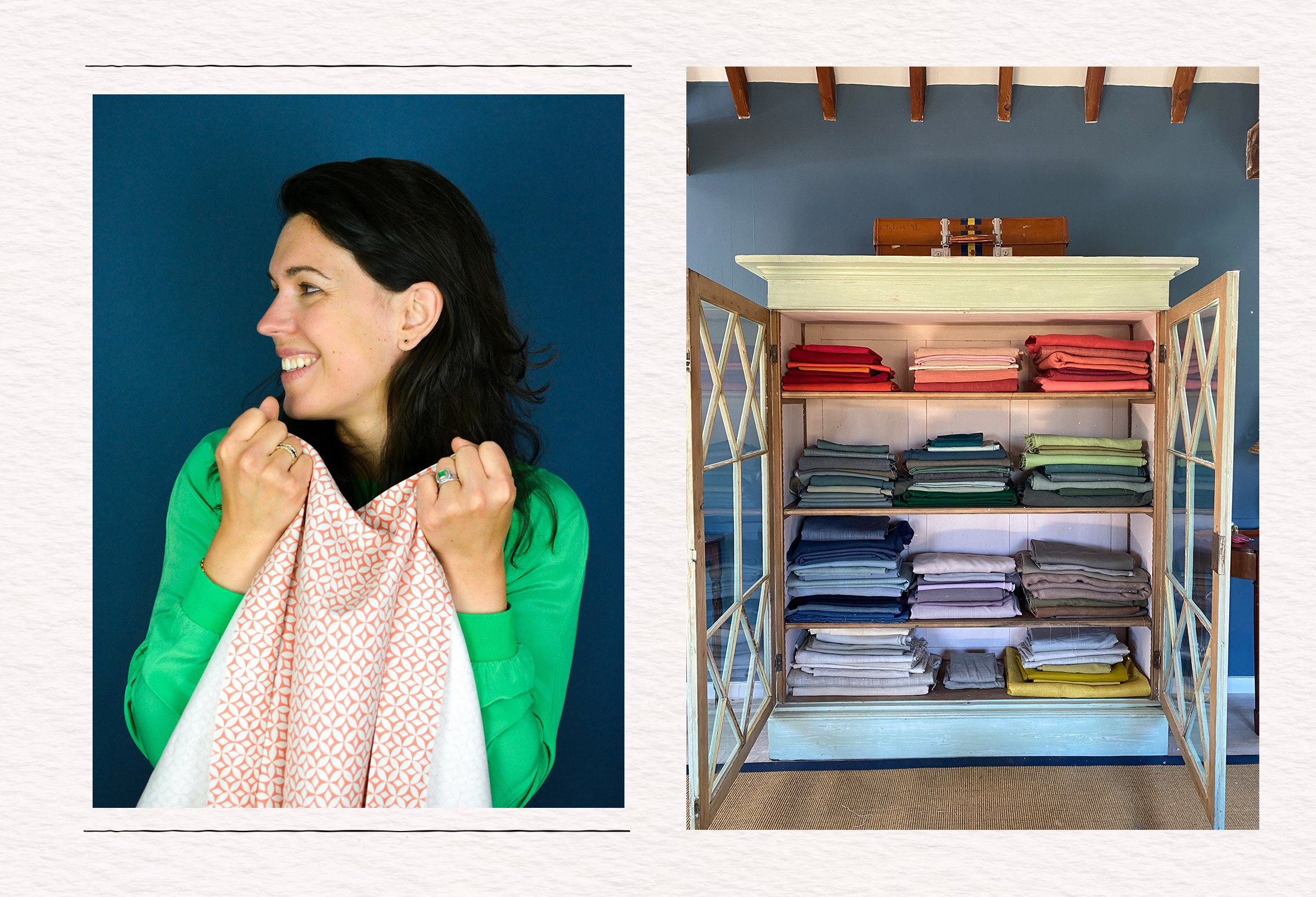 With a 2019 report by the Waste & Resources Action Programme finding that 42% of the UK's textile waste comes from the home, Haines felt inspired to make a change. Her lightbulb moment came when she encountered a pop-up shop selling off-cuts from a high-end upholstery and curtain-making company, the owner of which regaled her with the difficulty he had shifting old stock. She founded Haines Collection shortly after, a resale platform originally for surplus textiles, but which has since expanded to include wallpaper, lights and décor. Now, interiors enthusiasts can bag designs from the likes of Colefax and Fowler, GP & J Baker and Pierre Frey, to name a few, for a fraction of the original price.
For the company's founder, who the celebrated British interior design magazine House & Garden named as one of its Rising Stars for 2022, it's an opportunity not just to tackle change within the interiors industry, but to encourage people to consider how they can have a more sustainable home as well. If you're contemplating how to make your home more eco-friendly, she recommends thinking about what you can reuse before you head to the store. "One thing that we talk about a lot with our customers is mixing buying new with buying old, and, if possible, buying second hand first. It's really rewarding," Haines explains. "I think people should also start to see value in what they've already got and perhaps move pieces around their house. According to Haines, simple changes like this can make spaces such as corners feel fresh, even if you haven't necessarily bought anything.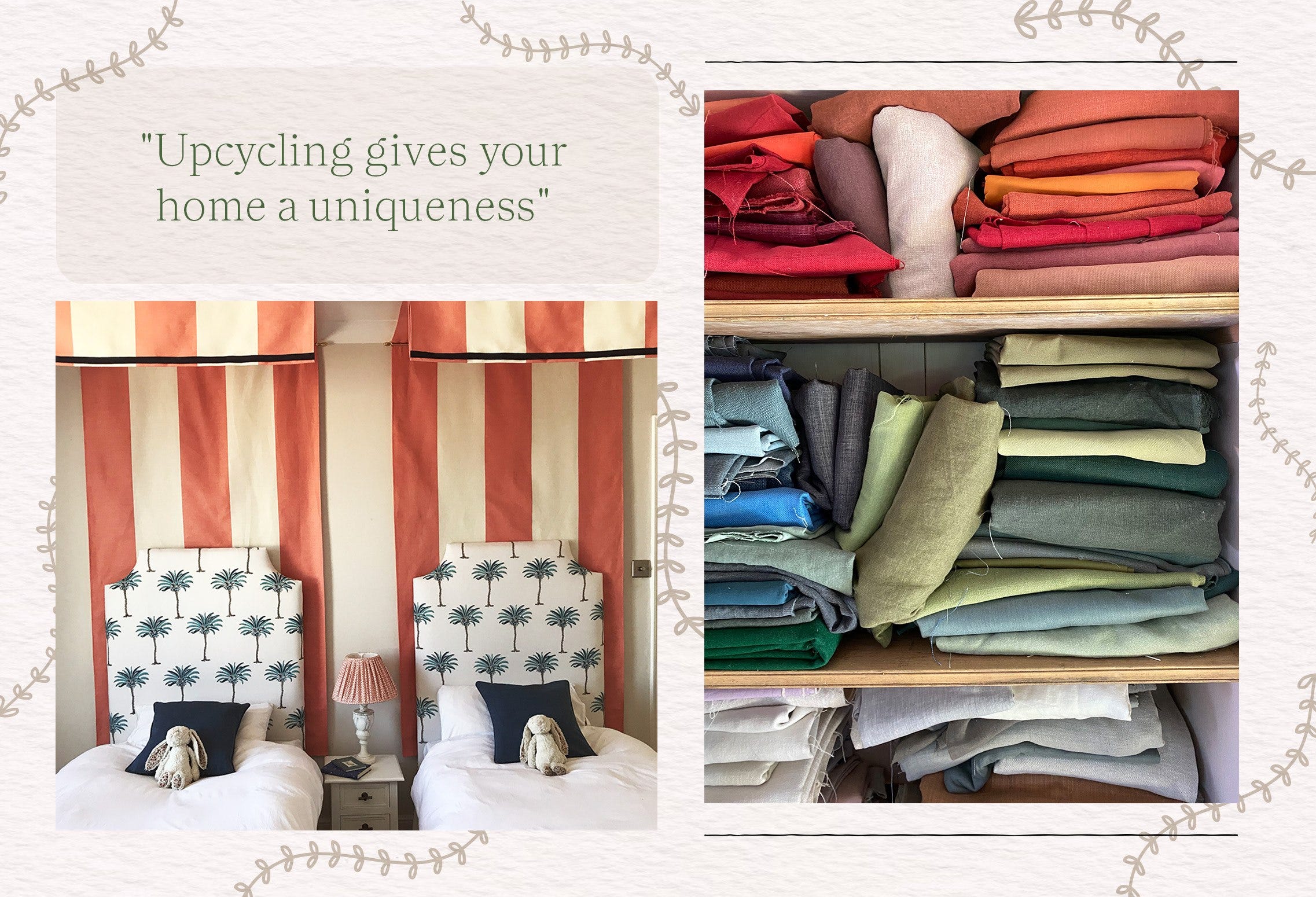 With textile waste acting as the springboard for Haines Collection, its founder is naturally an advocate for upcycling too, and encourages people to give worn pieces a new lease on life wherever possible. A scroll through the @haines_collection Instagram grid offers ample inspiration from the brand's craft-savvy customers; from headboards reimagined in Christopher Farr's Carnival fabric to blinds fashioned from Nicky Haslam's Balcony Stripe. Haines also teaches workshops on how to make lampshades, using scraps of Haines Collection fabrics to produce beautiful designs in striking prints. "Upcycling gives your home a uniqueness," she says. "I also think there's a part of everyone that loves it when someone walks into their home and asks where something is from, and if you've made it yourself you feel really proud." Her own home is "mostly second hand" and she reuses and upcycles whenever she can. "It pains me to buy brand new, so I take a lot of pleasure in upcycling and refurbishing things," she says. "For example, I wanted to change the fabric of the headboard on my bed, so I just got out a staple gun and a glue gun and did it. I think a lot of it is just having a go."
For those who do want to buy new but also want to minimize their impact on the environment, Haines and her team have created Haines Curates, a branch of Haines Collection that features a selection of designers putting sustainability first. Inspired by feedback from her customers who wanted a "Haines home," the founder and her team wanted to support small businesses who are trying their best to be as low impact as possible. Through Haines Curates, you can shop designs by the likes of The Campbell Collection, Pukka Print and Sophia Frances, all brands that are ensuring every step of their production process puts the environment first—from the supply chain to the packaging.
Taking a more considered approach with our interior design is essential to a more sustainable future, but Haines notes that the issue needs to be addressed at an industry level too. At OKA, we are working hard behind the scenes to realize our Sustainability Strategy; we're committed to achieving a 46% reduction in gas emissions and ensuring 70% of our packaging is recyclable by 2030, and plan for all key raw materials to be sustainability sourced or recycled by 2025. We're always looking for innovative ways to reduce waste, too; our Lilias Pillows, for example, are made entirely of surplus fabrics.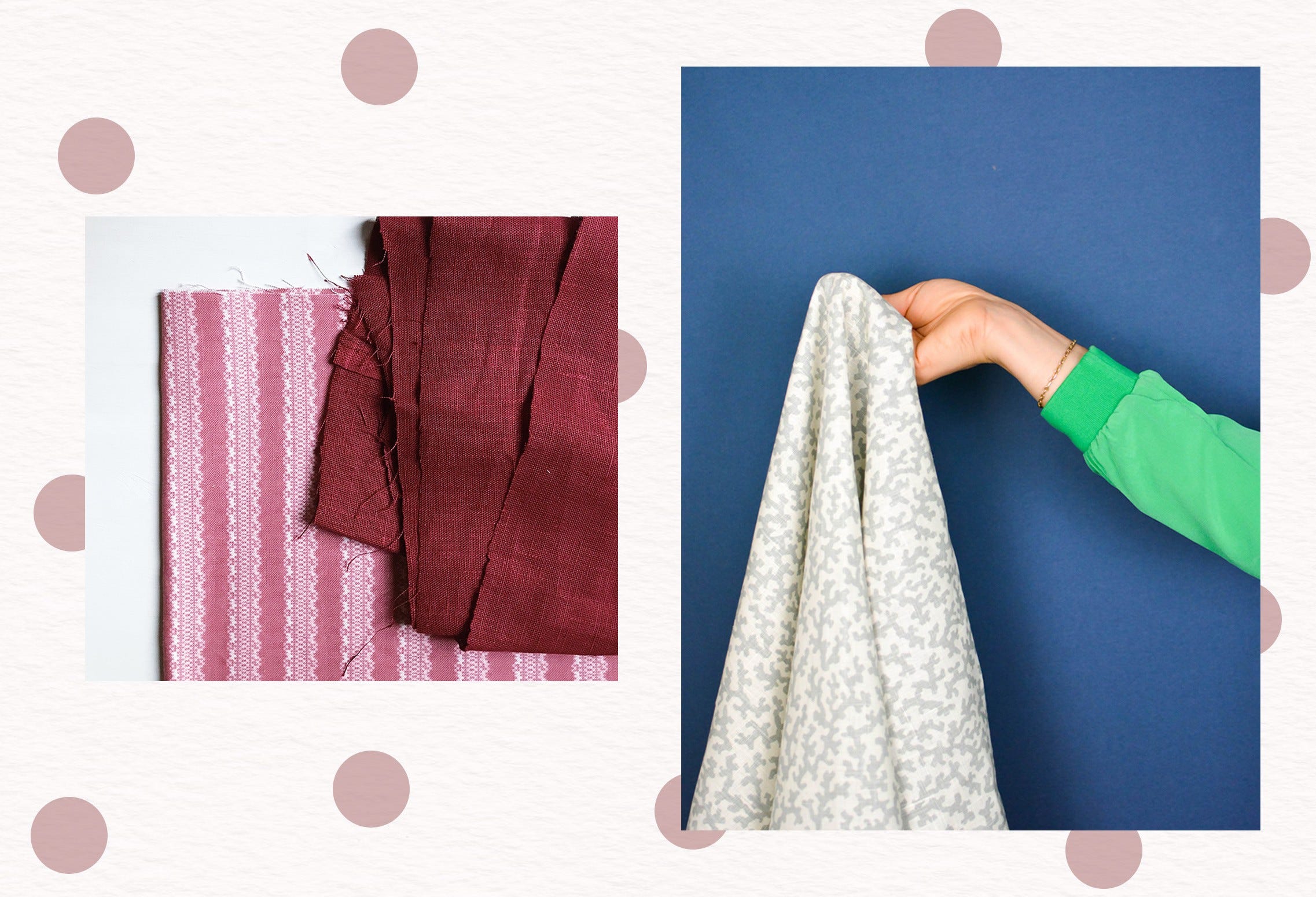 Haines believes "more change" is on the horizon for the industry, largely in thanks to the younger generation for whom sustainability is inherent. "The interior design industry has a very traditional way of thinking, and historically a lot of the designers are very well established and have been for decades, so I think it's quite hard to change something that is working really well," Haines says. "The people who really get what we're doing are the younger generation who've been taught about sustainability and how we need to start looking after our planet. It's just so different from when I was at school, when sustainability wasn't even a word—so I'm hopeful about the future."
You can discover more about Haines Collection here.

Images courtesy of Jules Haines. Lead portrait ©Calypso Cragg