Gathering with family and friends, sharing memories over a festive feast and starting new traditions together—these are the moments that make a Christmas. If you and your loved ones will be raising a celebratory toast this year, why not swap traditional eggnog for cocktails that mirror the merriment of the season? These festive fusions are easy to shake together—just pour into your prettiest glassware and serve with a side of Yuletide cheer.
A medley of winter flavors, this Honey Rum Fizz cocktail combines the crisp sweetness of apple juice with warming rum, honey and—in the spirit of celebrating—prosecco. Best served in a tumbler glass with a slice of apple and a sprig of mint, this sparkling serve is the perfect drink with which to raise a toast.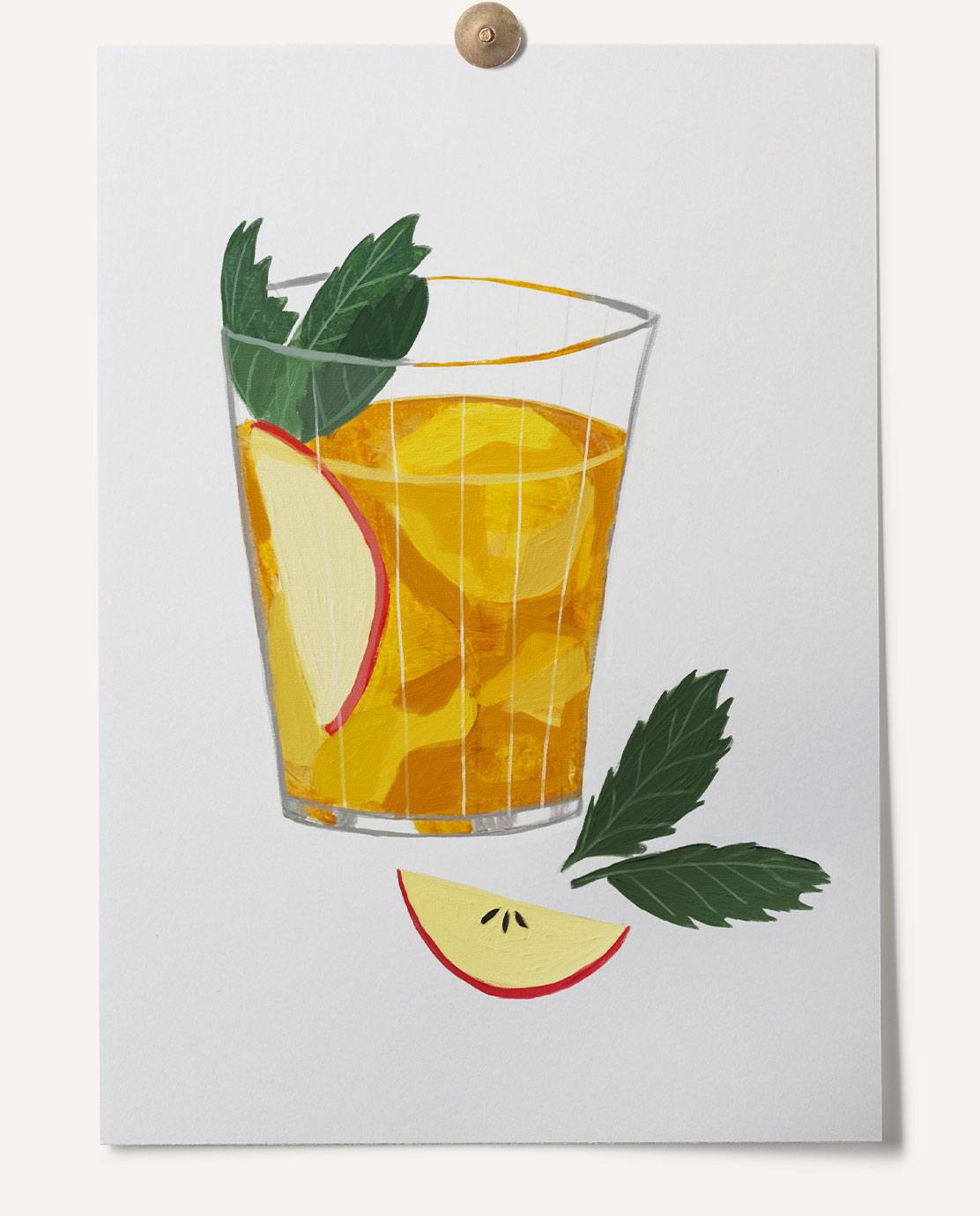 Ingredients
2 oz dark rum
1 ½ oz apple cider
2 oz prosecco
2 oz clear honey
Ice
Apple slice and mint for garnish (optional)
Method
1. Combine the honey and 4oz of water in a small bowl and stir until dissolved.
2. Combine the rum, cider and half the honey mixture into a cocktail shaker (you can save the rest for your next cocktail). Add ice and shake for 30 seconds, or until cold.
3. Strain into a tumbler glass, top with prosecco and garnish with apple and mint.
Cranberry tends to steal the fruity spotlight during the festive season, but for a different sugar hit this Christmas let the saccharine cherry shine. With bitter-sweet amaro and the light fizz of lambrusco, this cocktail offers a grown-up twist on cherry cola—the perfect digestif when there's no room left for dessert.
Ingredients
1 ½ oz amaro
3 oz lambrusco
Cherry soda
Ice
1 maraschino cherry (optional)
Method
1. Pour the amaro and lambrusco into a tumbler glass, over ice.
2. Top with cherry soda and stir to combine.
3. Garnish with a maraschino cherry.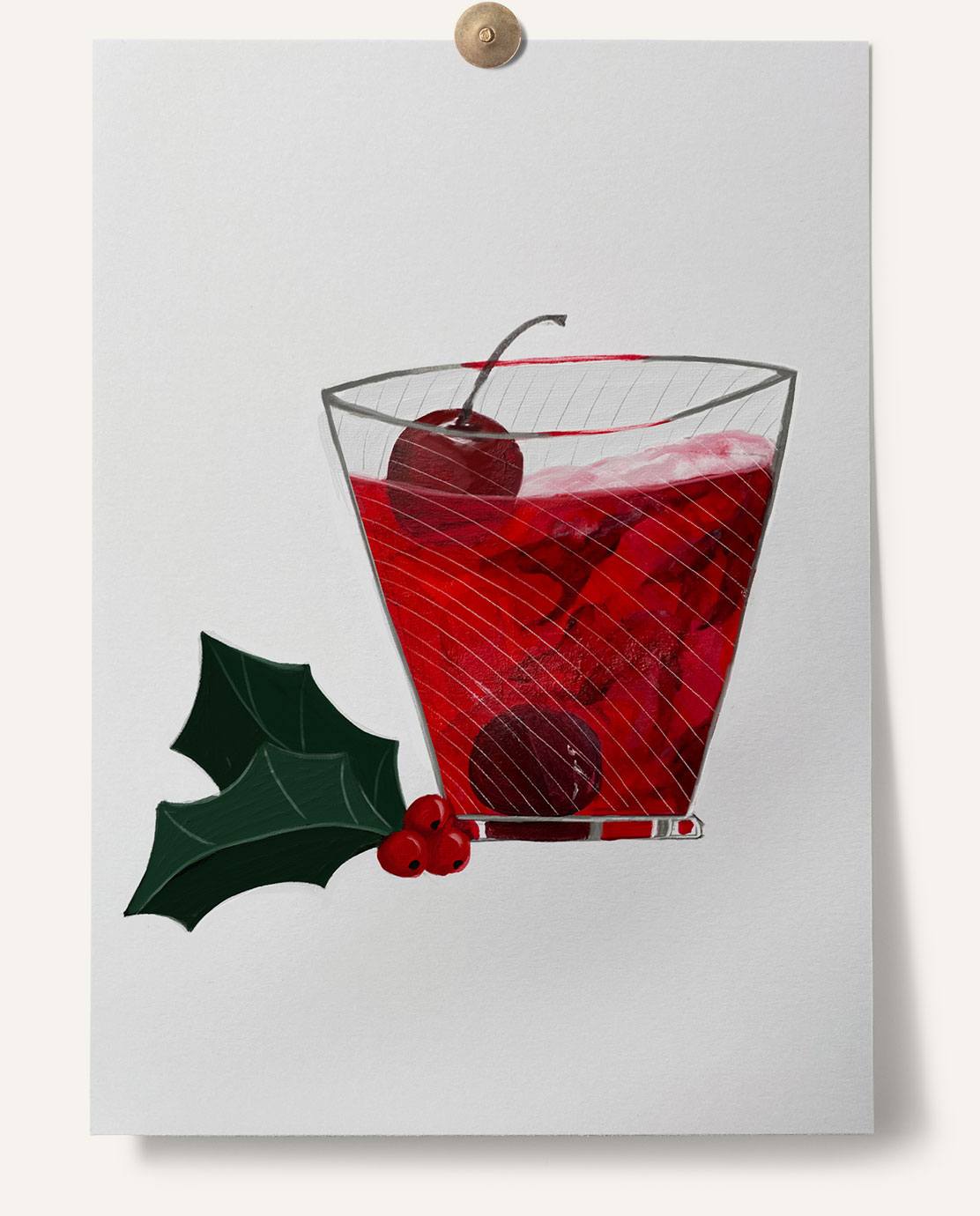 This Mezcal Sour recipe may defy traditional festive flavors but, with tangy lemon juice and a sweet shot of agave syrup, it packs a mighty punch. Serve in a cocktail glass and garnish with lemon peel and a splash of bitters for decoration.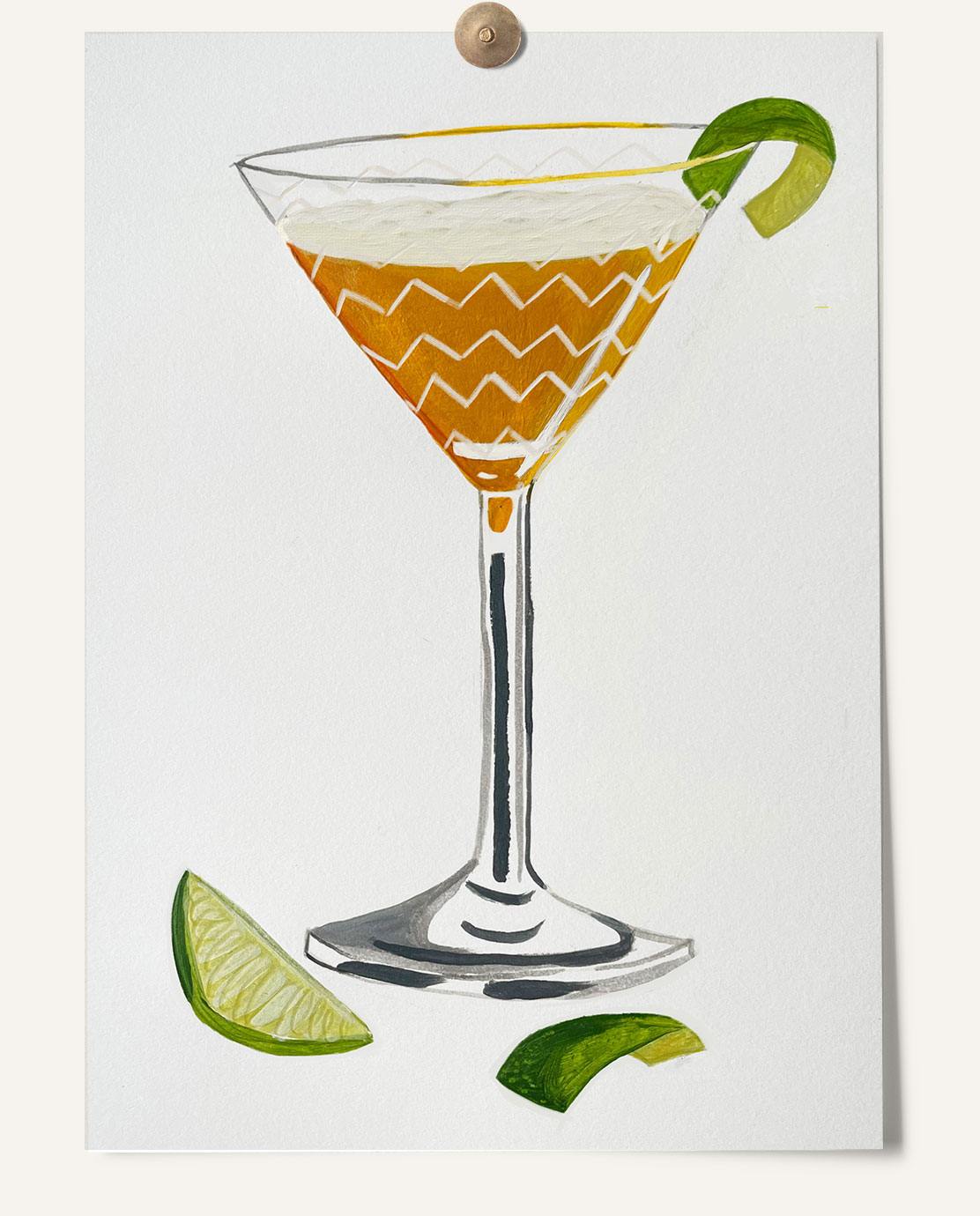 Ingredients
2 oz mezcal
1 egg white
1 ½ oz lemon juice
1tsp agave syrup
Ice
Lemon peel and splash of bitters, to garnish
Method
1. Combine the mezcal, lemon juice, egg white and agave syrup in a cocktail shaker and shake for about 20 seconds, or until the mixture is frothy.
2. Fill the shaker with ice and continue shaking for 30 seconds.
3. Strain into a cocktail glass and garnish with a few dashes of bitters and a strip of lemon peel.