A design pioneer of the 1920s, Nancy Lancaster established what is known as the English Country House style; sweeping away the stately stiffness of the Victorian age, this was a new aesthetic that captured the relaxed spirit of English country life.
A whimsical blend of the grand, the bold and the dilapidated – think shabby edged upholstery and time-worn antiques – the official (and enduring) style relies on careful balance and a light touch to hold the elegant look together. How did Lancaster achieve this? And, more importantly perhaps, how can you? It all comes down to a series of design rules that the tastemaker herself lived by, and which can all still be applied to both country and urban interiors today.
1. Consider how you will use a room when choosing decorations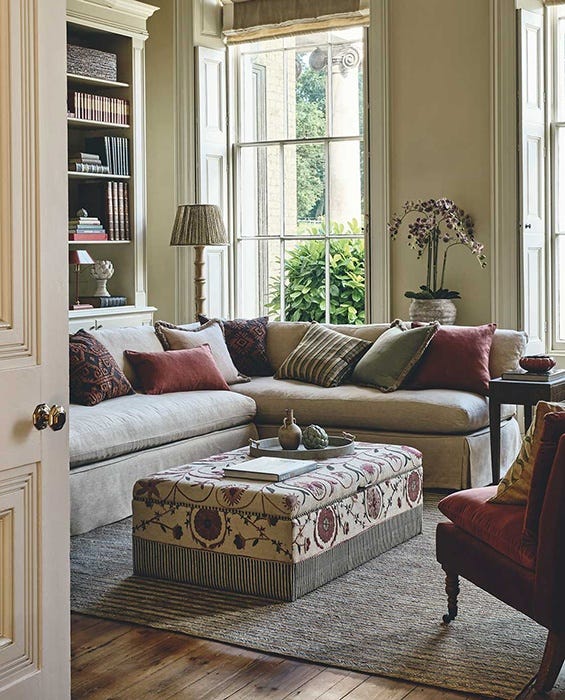 While the spaces Lancaster created were carefully considered and luxurious, they also made people feel as if they could comfortably sprawl across sofas and chairs – the furniture having been arranged for chatter, reading and playing games. Nancy combined comfort and elegance which, at the time, was considered a design revelation.
Applied today in a family sitting room, this might look like a sociable modular sofa, with relaxed linen upholstery, placed on top of a cosy rug and matched by an ottoman that acts as a laid-back coffee table, extra seating or a spot to place a board game – as well as a place to stash them away when not in use.
2. Scale is of prime importance, and oversized scale is better than undersized scale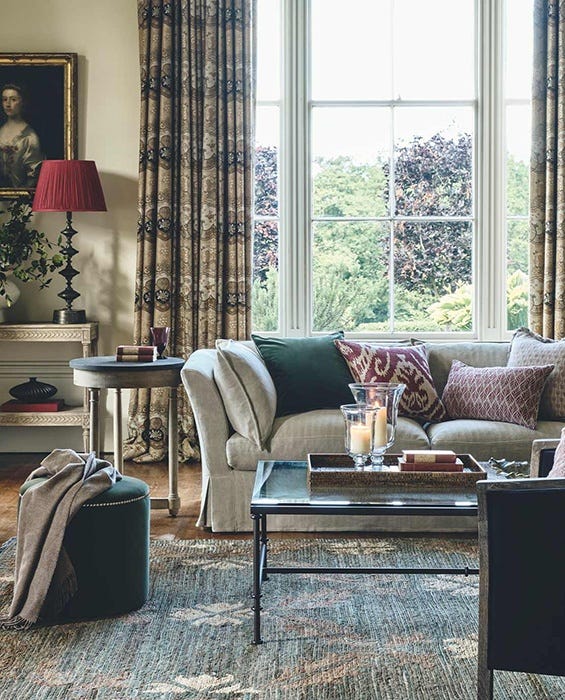 Colour, a lightness of touch and an astute sense of scale were used to create the unexpected in Nancy's designs. Even bathrooms were transformed from sterile, utilitarian spaces into welcoming retreats with carpets, books, paintings and open fires. Nancy's most notable creations include Kelmarsh Hall, Ditchley Park, Haseley Court and the yellow drawing room at Avery Row in Mayfair.
Bring a little (or a lot) of this look into your home by playing with scale. Even if you don't have vast, full-height windows acting as a backdrop, it's possible; display decorative ornaments and vases of different sizes, and don't be afraid of large, statement pieces. Employ varied surfaces (pouffes, consoles and side tables) to elevate and store accessories and accent pieces, such as lamps, to stagger heights and add interest all round.
3. When choosing a colour, remember that it will change in different aspects
Lancaster's homes were made for entertaining (guests included the likes of Winston Churchill, who used her residence as a wartime retreat) and her interior design compositions took visitors through the day, from leisurely afternoon teas to decadent evening soirées. It was, therefore, essential to ensure that each space worked just as well in broad daylight as it did lit by the warm glow of candlelight in the evenings.
While there's no call to go as far as the bold, almost-canary yellow used in the famous drawing room at Avery Row, warmer hues (from neutrals to heritage colours), rich textures, large-scale prints and reflective surfaces will aid you here. Again, pick and choose what works for you and don't be too heavy-handed – if anything, show reverence for Lancaster's next rule.
4. Understatement is extremely important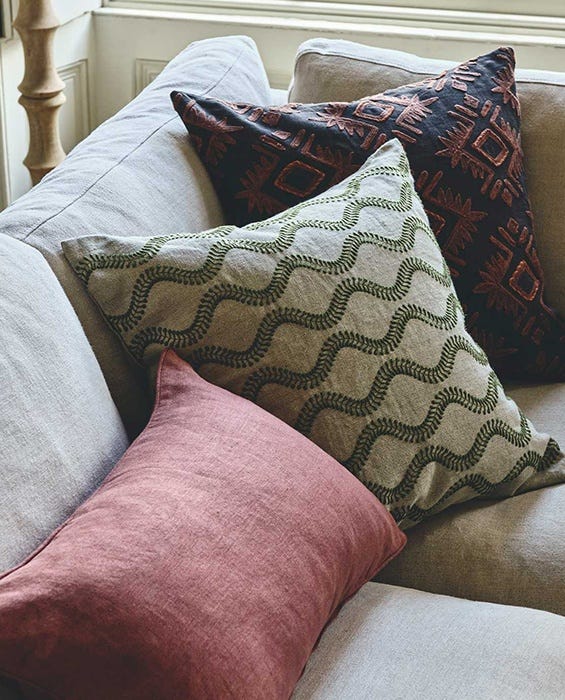 Crossing too many T's and dotting too many I's with your decor makes a room look overdone and tiresome. Create something that fires the imagination by adding pieces that catch your eye and make you smile, rather than only ever introducing items that look "just right".
A really simple way to apply this: don't worry about matching cushion covers. Adding depth and extra comfort to a sofa, armchair or bed doesn't call for symmetry or an over-structured finish – make it more enticing by taking a light-hearted approach and mixing up patterns, colours and shapes that draw you in.
5. Never stick slavishly to one period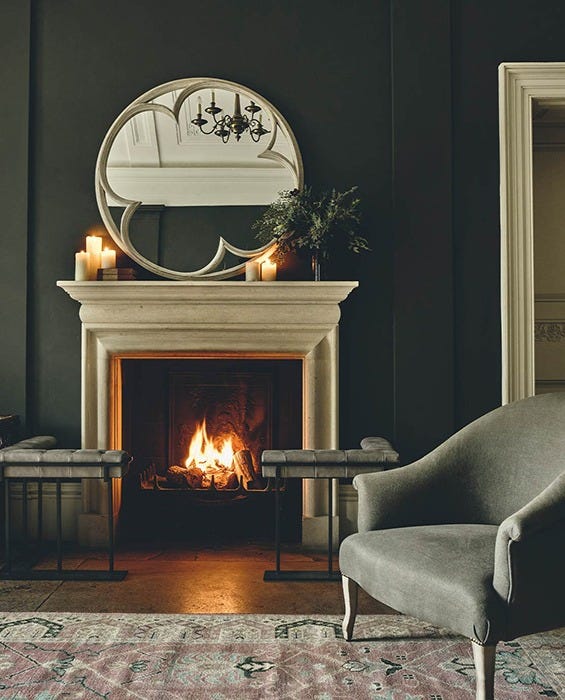 A touch of nostalgia adds charm, so use pieces from different styles and eras together in the same space. Lancaster believed that if every piece was a perfect match, a room can start to feel like a museum, making it feel flat and lifeless.
Essentially, your home is not a showpiece, it's for living in. Choose furniture and accessories that speak to you, rather than those that hit a current trend; a classic armchair can happily dwell alongside a mirror with gothic detailing, and an antique-style rug. Punctuate each room's essentials with items that mean something to you, such as a vase, painting or textile piece picked up on your travels, or books and photos gifted to you by a friend – happy memories often lend extra energy to a space.