Though world-renowned interior designer Martyn Lawrence Bullard has long since swapped London for LA, his British roots continue to filter through in his designs. Whether he's creating a lipstick-hued abode for Kylie Jenner, reinterpreting Tommy Hilfiger's signature style for his house in Miami or designing a theatrical Malibu retreat befitting Cher, the "eclectic mix" that is quintessential British design shines through. "[It] has become the signature influence of my style," he says, "and has certainly added spice to so many of my interiors."
It's not just for our designs that Bullard looks fondly on his home country; the designer describes himself as a "loyal fan of the royal family" who he sees as a "symbol of British culture, and a staple of hard work, commitment and pride". It just so happens that he also throws an excellent party, and so it felt only natural to turn to him for advice on the impending Coronation celebrations for King Charles III. "I believe HRH King Charles will be such a good monarch," he says. "His modern viewpoints and understanding of today's Great Britain are very commendable." As 6th May approaches and many begin to think of Coronation party ideas, who better to offer advice than the king of parties himself? Here, Bullard shares his tips for throwing a royally good bash.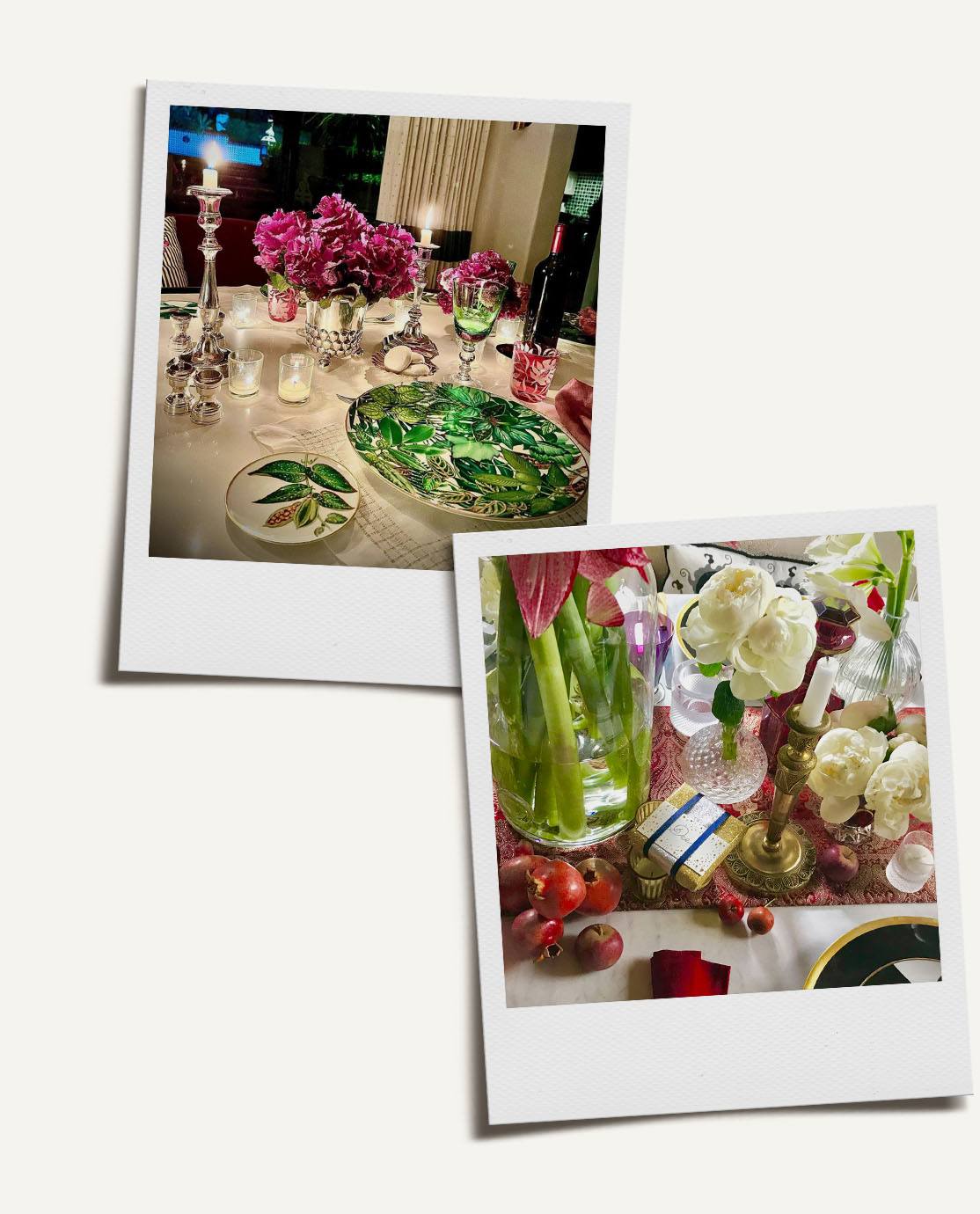 Perfect the Ambience
Whether you're planning a celebration large or small, Bullard's secret to a successful event all comes down to the guest list. "You need to juggle old and new faces," he says, "bring fresh energy and beloved old friends." For Bullard's own Coronation party, he'll be gathering his "Anglophile friends" for a screening of the proceedings in his home. "I sadly will not travel to London for the celebrations, but will be glued to my TV in LA viewing every detail," he says.
Once you've decided who to invite, the next step is thinking how to make your guests feel comfortable – "good food, good wine (or tequila) and great easy listening music" are all essential in the designer's eyes, though for the King's Coronation he'll be "drinking tea and eating muffins, and probably toasting the royal couple with a glass of bubbles or two". If you plan to extend your celebrations into the evening, Bullard has the perfect tip for creating ambience: dim the lights. A softer glow will set the mood, helping to ensure everyone feels instantly relaxed. Don't forget to light a few candles, too, including "one or two fragranced ones, so every detail of your celebration is thoughtful and considered".
Refine the Table
You can never be too prepared, and Bullard likes to get ahead to avoid any last-minute stress on the day, setting his table the night before to allow time to ruminate on the decorations. "That way I can see if anything is missing, and add or subtract as I feel necessary," he says, "giving me time to digest how I want it to feel without being rushed with the food preparations." Whatever event you're hosting, he recommends including a variety of candles at different heights to "allow the light to play magically across the table," using a mix of votive candles next to tapered styles to create a layered effect.
He also advises preparing and placing floral arrangements on your dining table the night before, as this "allows them to settle and open up to their most attractive effect". He favours a selection of smaller arrangements over one large centrepiece, scattering three or five along the table for a varied look. "I also love to add unexpected items to my tablescape," he says, "be it small decorative items, loose fruit, seasonal leaves or blossom branches."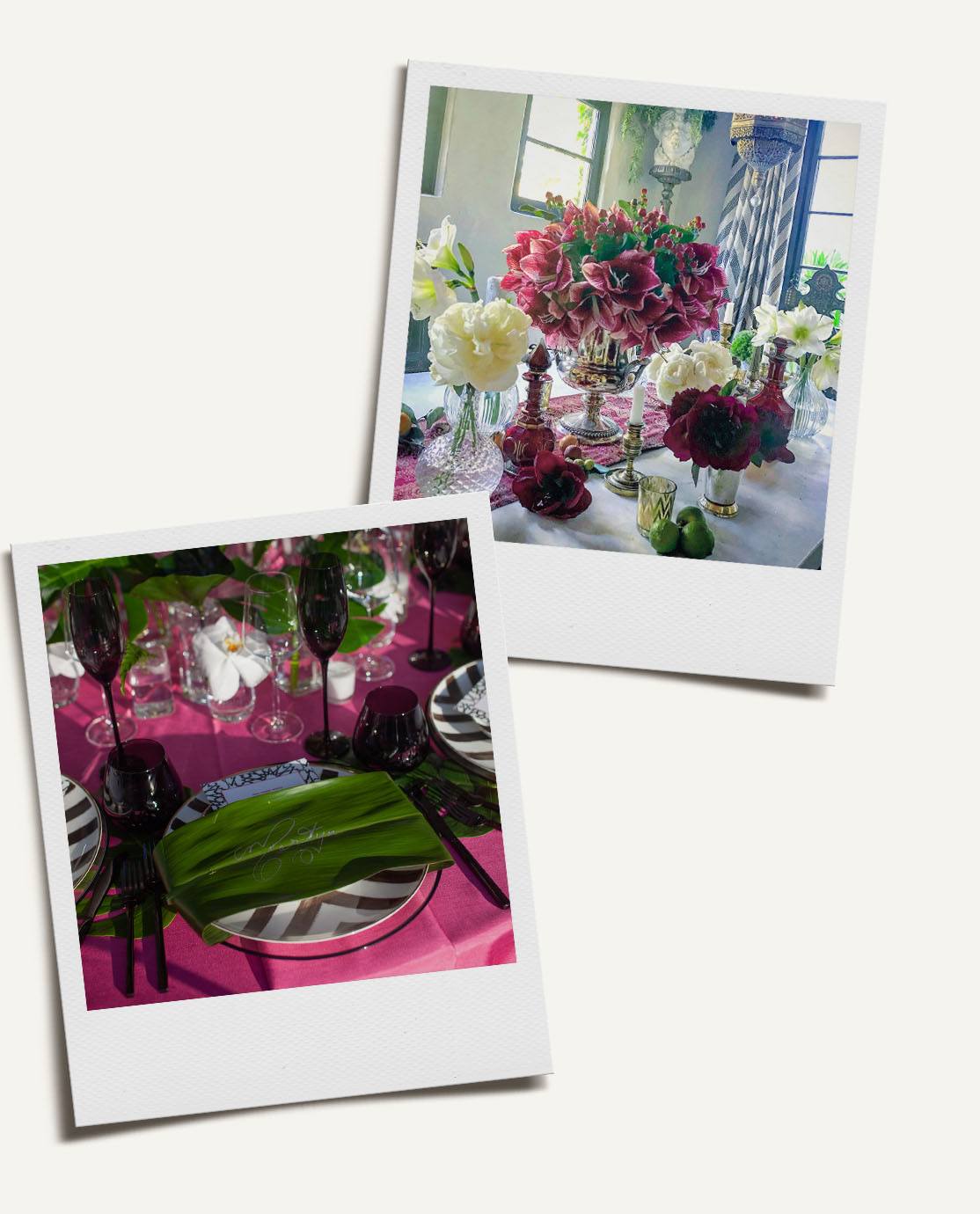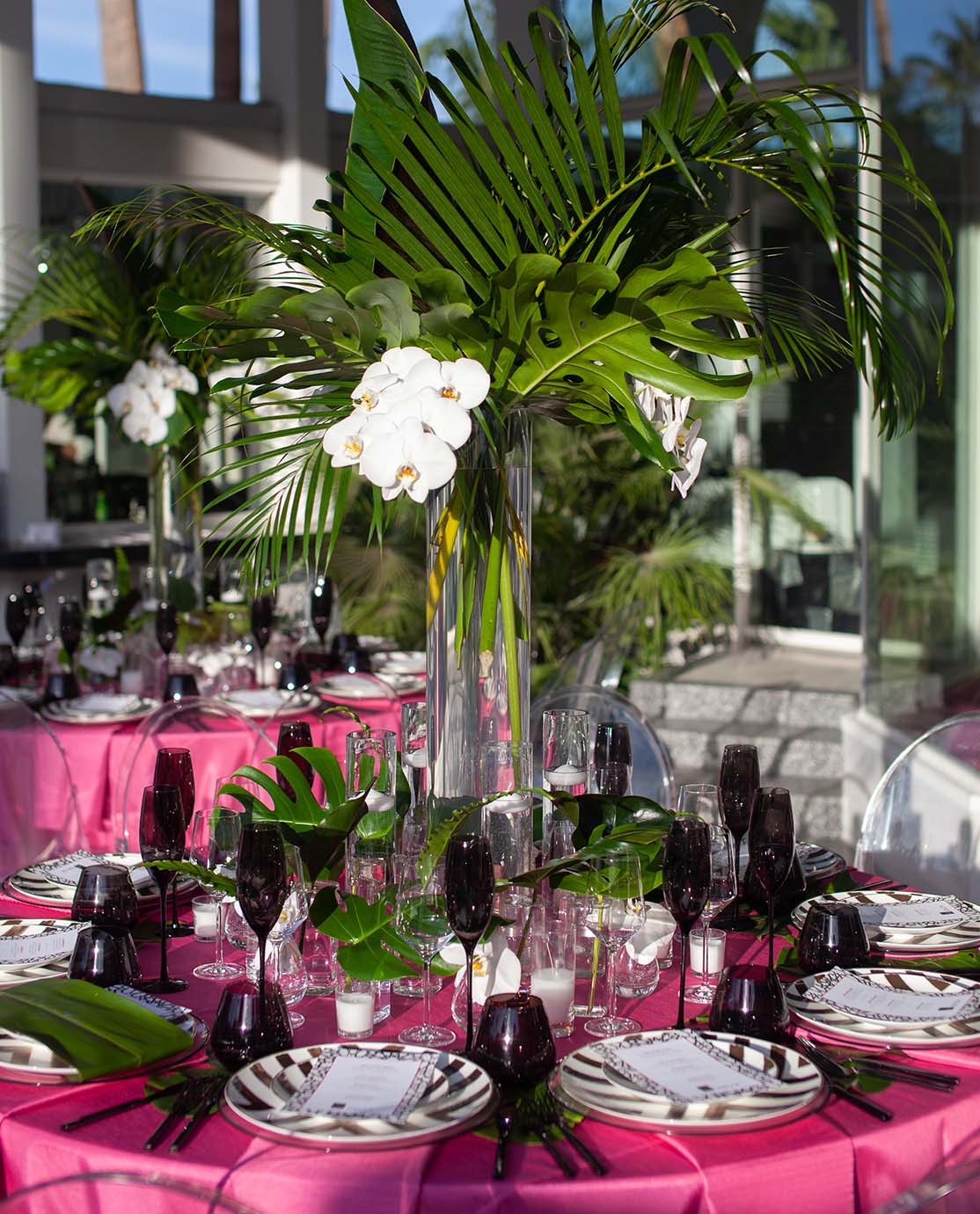 Embrace the Royal Theme
Even if it's just a simple colour palette, setting a theme for your tablescape will help you to plan a cohesive and striking set-up. Happily, for the Coronation, the theme sets itself – a classic red, white and blue palette is an easy way to nod to the occasion. Don't shy away from the royal theme, too. For his table, Bullard will be repurposing the silver crowns from his Silver Kingdom collection, designed in collaboration with French silverware brand Christofle a few years ago. "I will be adding these to my table with red and white roses displayed inside and around them," he says. The table itself will be covered with a blue tablecloth, and napkins will be crafted from a cotton Union Jack flag cut into squares. "These will be added on top of white plates with gold rims, and wrapped with green ivy in place of napkin rings," he says. "A very royal, fanciful and playful table to celebrate such a distinguished event."
Serve a Proper British Feast
An artfully constructed table deserves a menu that's just as expertly curated. Bullard will be marking the occasion with dishes that encompass all four countries in the United Kingdom "as a nod to our culture and heritage," along with a drinks menu inspired by favoured tipples of the royal family. On arrival, guests will enjoy hors d'oeuvres of bite-sized Irish cheddar and Welsh leek tartlet, along with gin martinis "in the style His Majesty prefers – 50% gin and 50% vermouth".
This will be followed by an appetiser of smoked Scottish salmon served with crème fraîche, caviar garnish and brown toast triangles, paired with Chapel Down rosé. A classic English roast dinner of prime British roast beef, Yorkshire puddings, roasted potatoes, parsnips and English peas "accompanied by my mother's secret gravy jus" will be served alongside Sassicaia red wine – "an Italian wine, but another choice of His Majesty's wine cellar". For dessert, Bullard will serve a classic Eton Mess along with a champagne toast of vintage Bollinger. "It's the champagne of choice of the royal couple," he says, "and undoubtedly what will be served at the palace for their private celebrations after the ceremony."
Think Outside the Box
Having hosted many memorable events over the years, Bullard is well-versed in creating a fun and entertaining celebration, and many of his most successful parties have been those for which he's gone all out. Take his 50th birthday, which he celebrated at Hollywood dinner club No Vacancy. The party was decorated with thousands of red roses from world-famous florist Jeff Leatham, catered for by Michelin-starred chef Wolfgang Puck (the chef of choice for the annual Academy Awards after party, the Governors Ball) and featured gold-painted tightrope performers from Cirque du Soleil (who doubled as waitstaff). There were also performances from three winners of RuPaul's Drag Race, as well as disco hits sung by Thelma Houston. "It was a very personal event with all my favourite aspects," he says, "which I believe is exactly what a birthday party should be – with the people you love, and the food, entertainment and fun that makes you happiest." There's no denying that the best festivities are the ones that are the most considered – we can certainly say that His Majesty King Charles III's celebration will have been planned with the utmost thought.