The humble nightstand is a small-but-mighty piece of furniture, helping your bedroom feel tranquil and put together by introducing symmetry and ridding the space of clutter. If you're a glasses wearer or a bedtime reader, you'll be well versed in the importance of choosing the right one, but there are a surprising number of factors to consider when shopping for a piece that will be both aesthetically pleasing and functional. Read on for our key points to consider while in search of the perfect piece for your bedroom.
The height of your mattress
Before you start shopping, you'll need to know how high up the surface of your mattress is. The ideal height for a nightstand is roughly at the same level, offering a balanced aesthetic and making it easy to grab your essentials. So, get out the measuring tape… But don't worry—if it's not your idea of fun to scour stores, chasing after the perfect height, or you'd simply rather not subscribe to the rule, we recommend going a little higher than your mattress, rather than lower. If you find yourself without a measuring tape, here's a trick: for a traditional bed with a box spring and mattress, you'll probably want something a bit taller. If you have a more modern, Scandinavian-style bed that's low to the ground, opt for a shorter nightstand.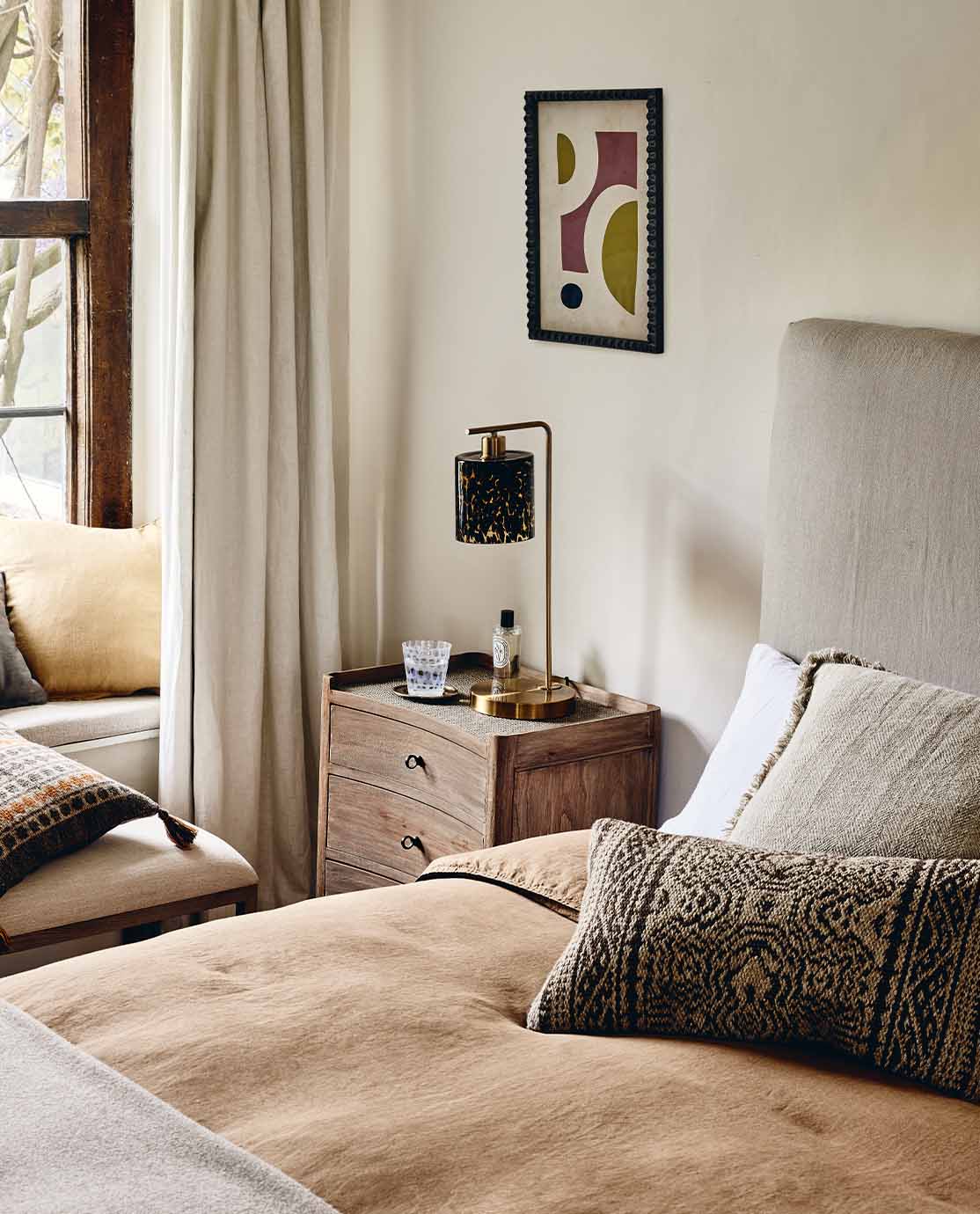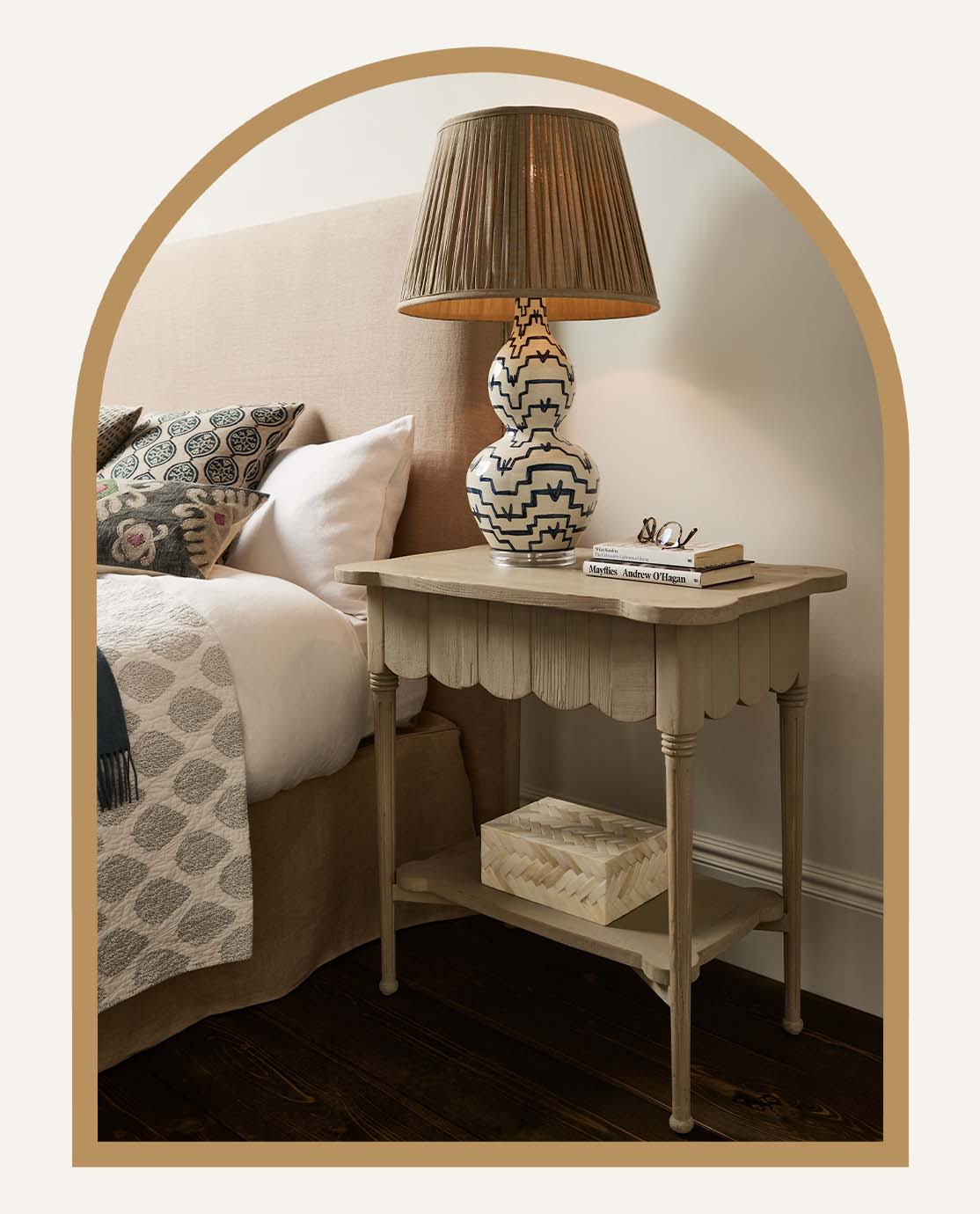 The size of your space
If you have plenty of room to spare, you might go as big as a full-sized chest of drawers on each side or choose a large side table made of a heavier material, like the wooden Argead Side Table. For those with smaller bedrooms, you may want to choose something lighter in design, such as a tripod table, or perhaps an on-trend ceramic stool like the striped Rander. Are you short on space and reluctant to sacrifice storage? A smaller piece with several shelves may be a fitting solution; the personality-packed Abaneri boasts three rattan surfaces.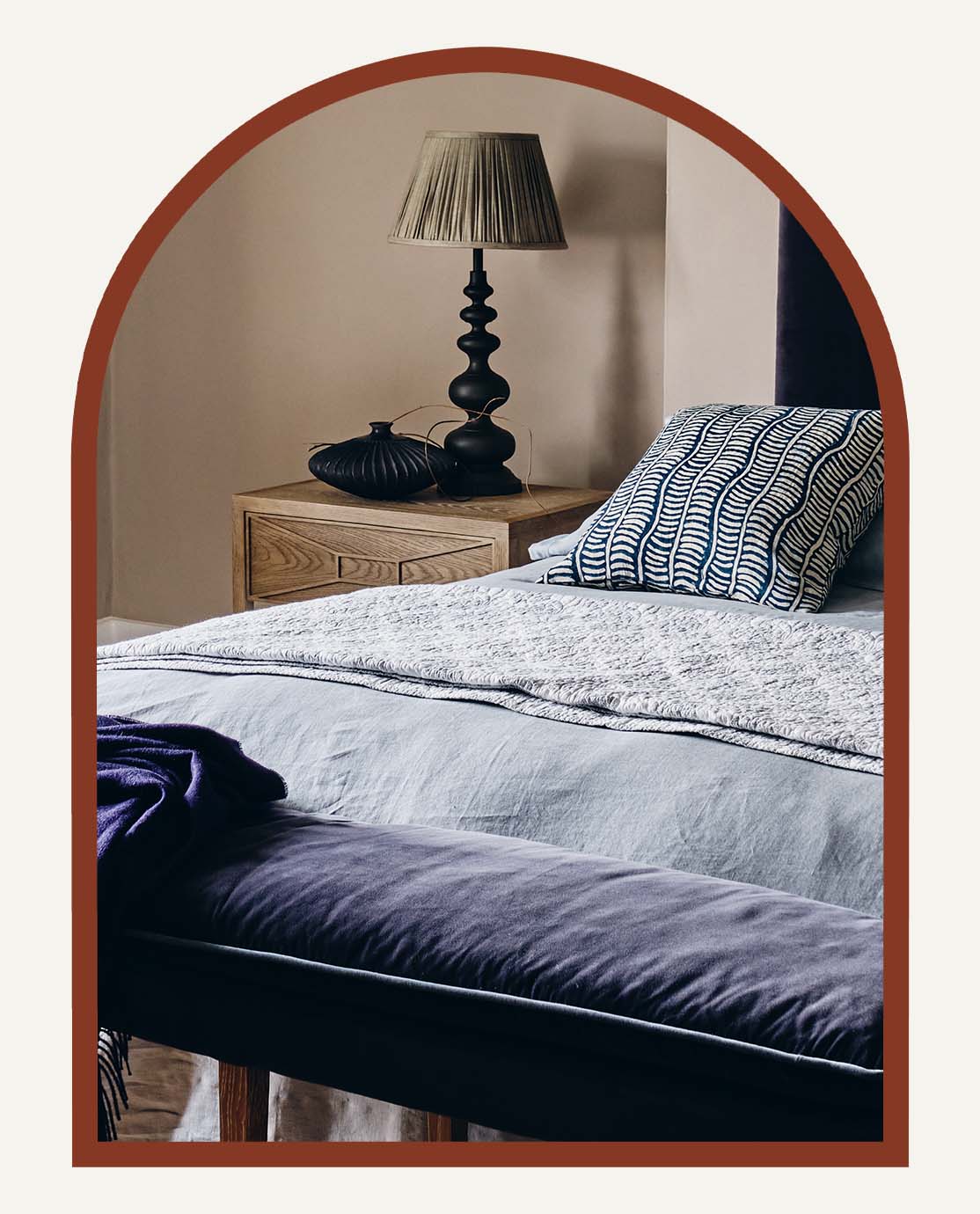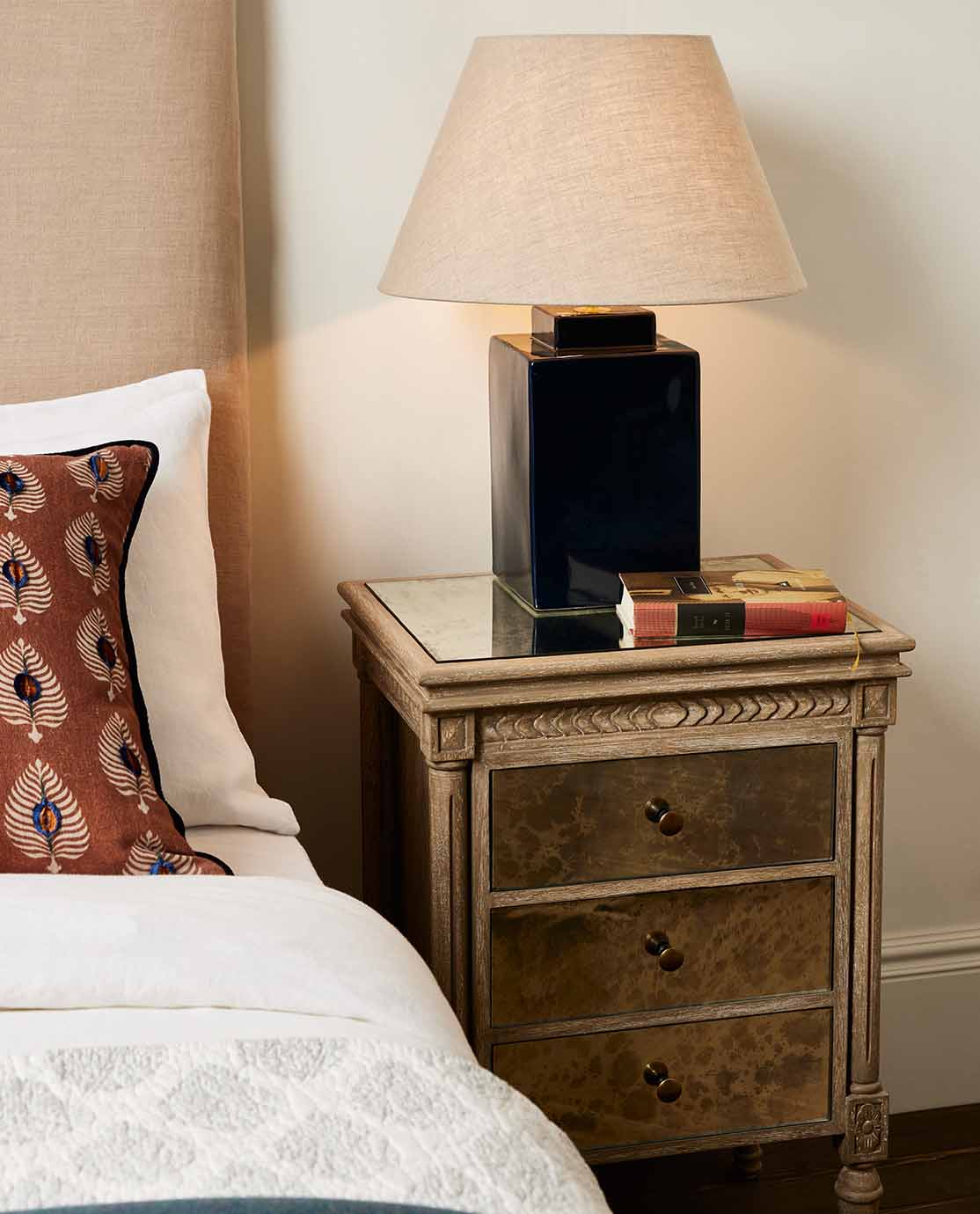 The shape of the room
Many of us live in older homes that have been renovated and redesigned over the years or squeeze our beds into a few square feet in a desirable city ZIP code. If you're trying to fit an extra bedroom into an unsuspecting corner of the house which isn't exactly a perfect square (take an attic room under the eaves, for example), you may need to get creative. Thankfully, in this day and age there's no rule about matching nightstands. Pairing bedside furniture of different shapes and sizes can be a fun way to give a room an eclectic twist, or simply to indulge in your appreciation for different pieces—who says you have to choose just one style? Let loose and embrace contrast. A lighter tripod table placed closer to a bedroom door, opposite a bulkier chest of drawers, or a low ceramic stool across the bed from a chinoiserie cabinet can have a surprisingly balanced and aesthetically pleasing effect, while allowing you to make the most of the space you have.
Your personal style
The best guide to finding the right nightstand is your own taste and style. Lead with what you like, and providing it fits next to your bed, you can't really go wrong. If you love collecting older furniture and interesting objects, you might prefer a steamer trunk or even a beautiful antique wooden chair to a traditional nightstand. For staunch traditionalists, there's nothing better than a chest with small drawers, longer legs and just enough surface space for a glass of water, a bedside lamp and an eye mask. If your bedroom is used for library overflow more than sleeping, we'd recommend a nightstand with open shelving rather than drawers, to display your favorite books—the ones you unquestionably need within easy reach at all times. What will help you rest easy is having a piece you love.