Cozy season has officially begun. On a chilly evening, is there anything better than curling up in front of a roaring fire, "cuppa" in hand, and letting the heat wash over you from head to toe? To make your space feel all the more welcoming, why not bring a fall feel to your mantel; this focal design feature takes on a new significance during the cooler months, and small décor details can help inject an extra dose of warmth to yours (even if it doesn't frame a working fireplace anymore). Allow us to inspire your seasonal switch-up with these tips on how to decorate a mantel for fall.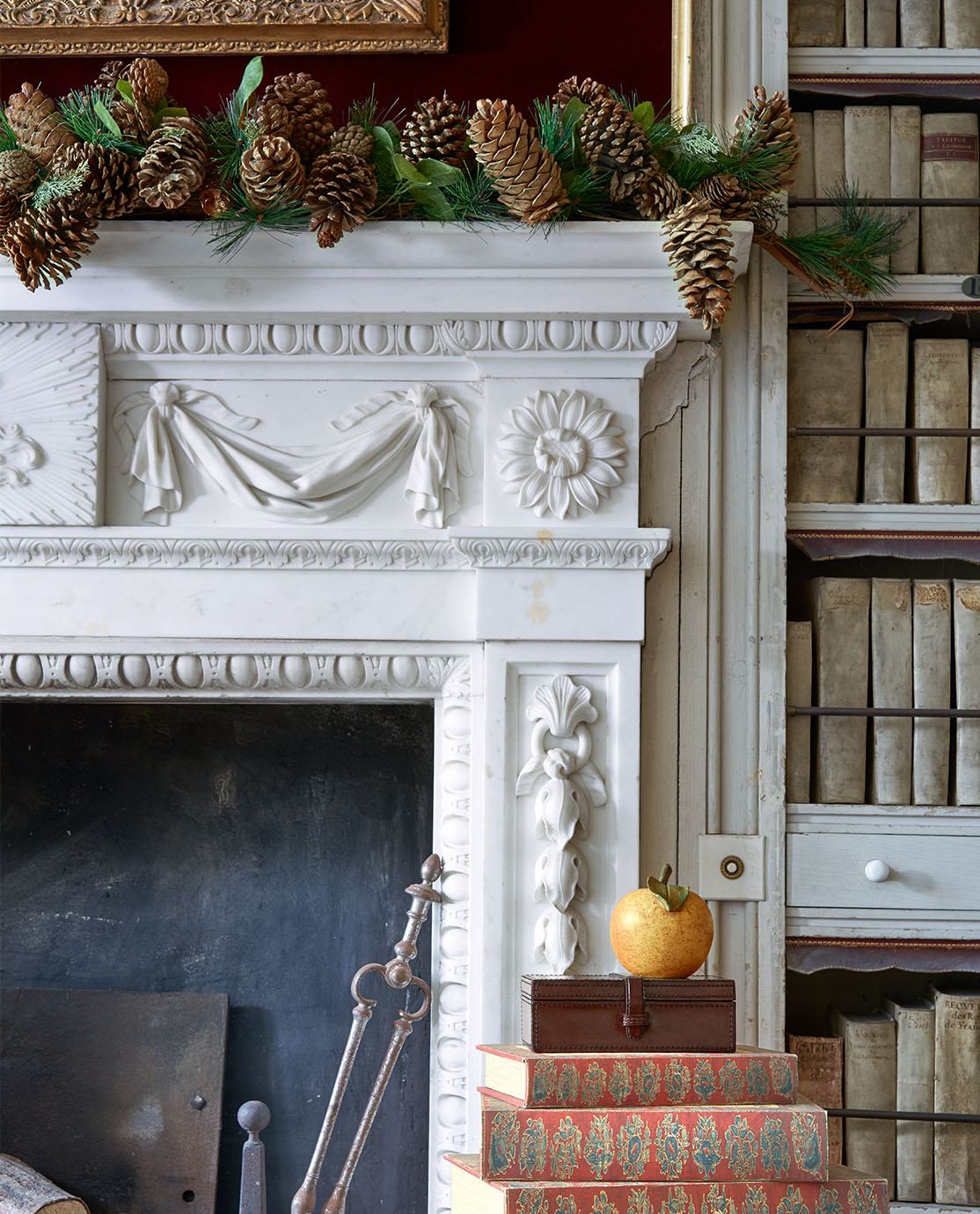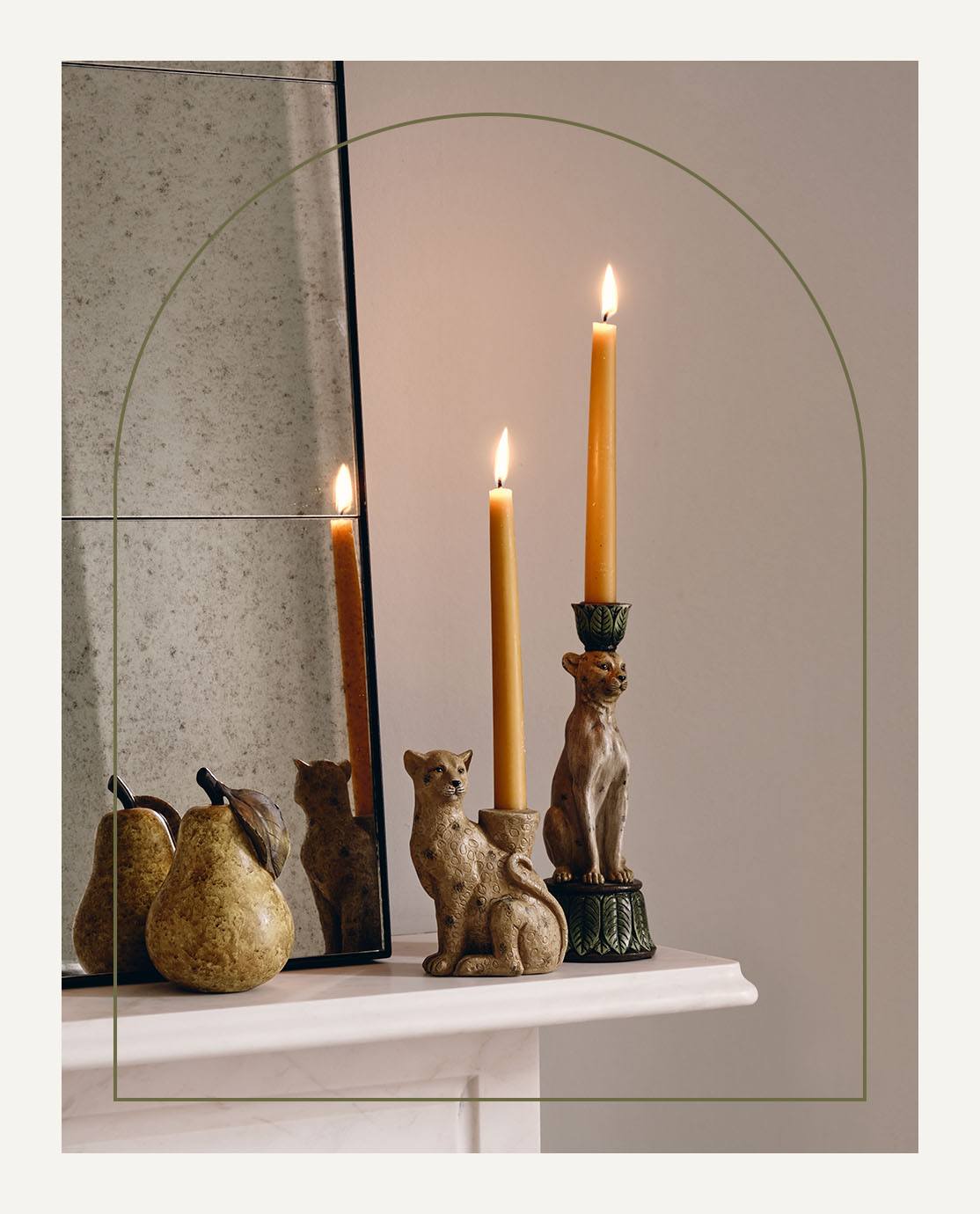 Echo Nature with Foliage
Nothing marks the transition into a new season quite like the change in nature. Fall, in particular, serves a dramatic turn of events—from bare branches to bright berries and a natural carpet of colorful leaves. To emulate this through your décor, look to faux foliage that can bring a touch of the outdoors in (while also lasting all season long). A faux garland, for example, will look striking draped along a mantel—all the more so when intertwined with fairy lights when the holidays arrive. If florals are your thing, a bouquet of faux stems, handpicked to mirror seasonal blooms, will give your space a fall feel. Simply pair with your favorite vase and watch your display come to life.
Bring Warmth with Candles
Low lighting on a dark evening gives a space ample ambience, and candles are great for upping the atmospheric ante. For simple fall mantel décor, strike a match and let your home fill with your favorite scent—it's pumpkin spice season, after all. To add extra detail, look for statement candle holders in which to place tealights and taper candles. We'd recommend using candles of different heights to add interest to your display; bring in a mix of styles—sleek metallics interspersed with more rustic designs, for example—but keep the color palette simple to ensure cohesion.
Add Detail with Decorative Accessories
An empty surface is simply a blank slate waiting to be decorated, so allow your mantel to inspire creativity. Treasured décor pieces will add character to the space, so don't be afraid to let your own tastes influence your design. Patterned pottery, ornaments and framed photos all make for great fall mantel decorations, and have the added benefit of bringing a personal touch to your space. Look for pieces that mirror a traditional autumnal color palette to keep it fall appropriate; think tortoiseshell, gold and shades of brown and orange. Then, mix in nature-inspired motifs, such as a decorative leaf-shaped bowl or an acorn-inspired candle holder, to add a final fall flourish.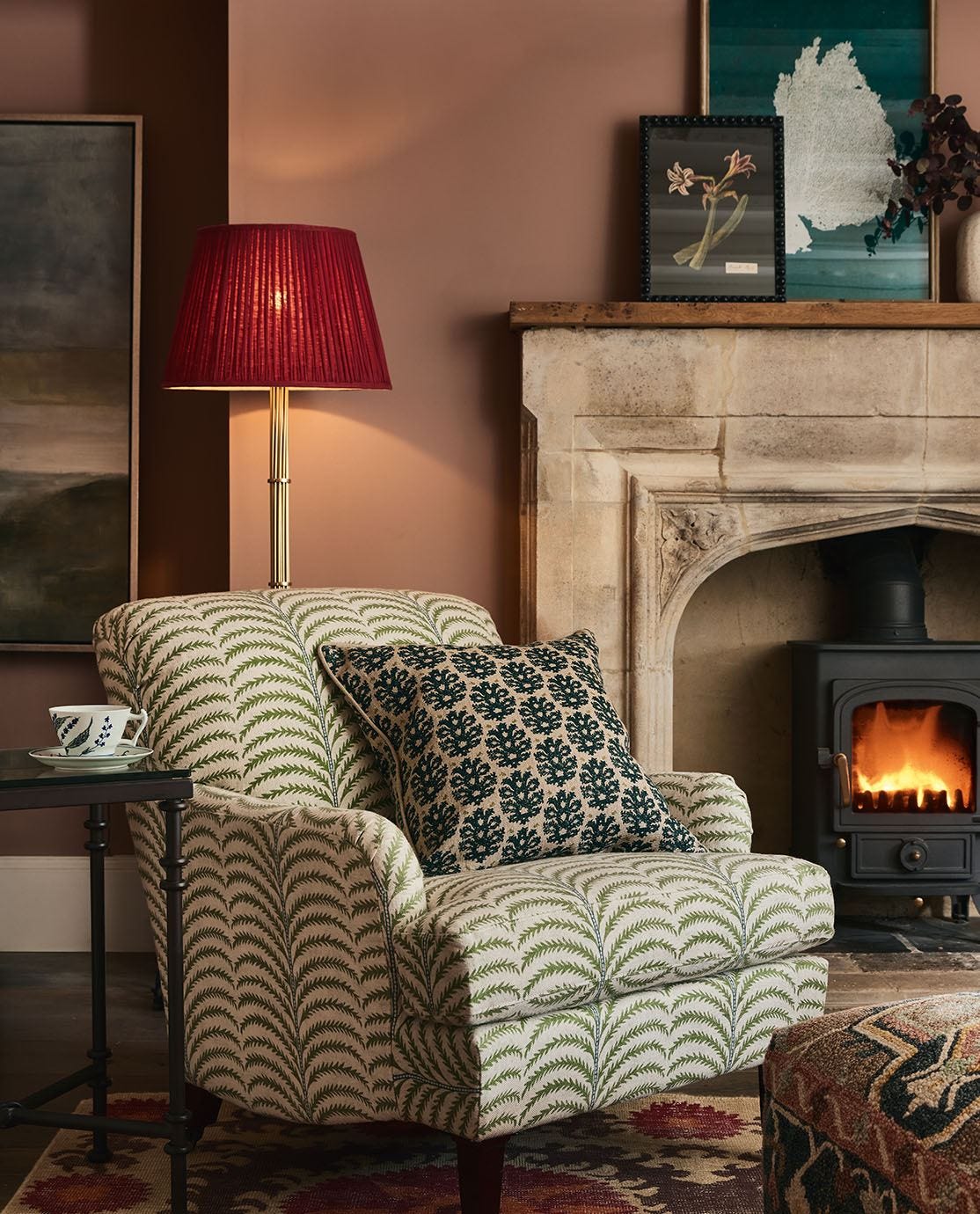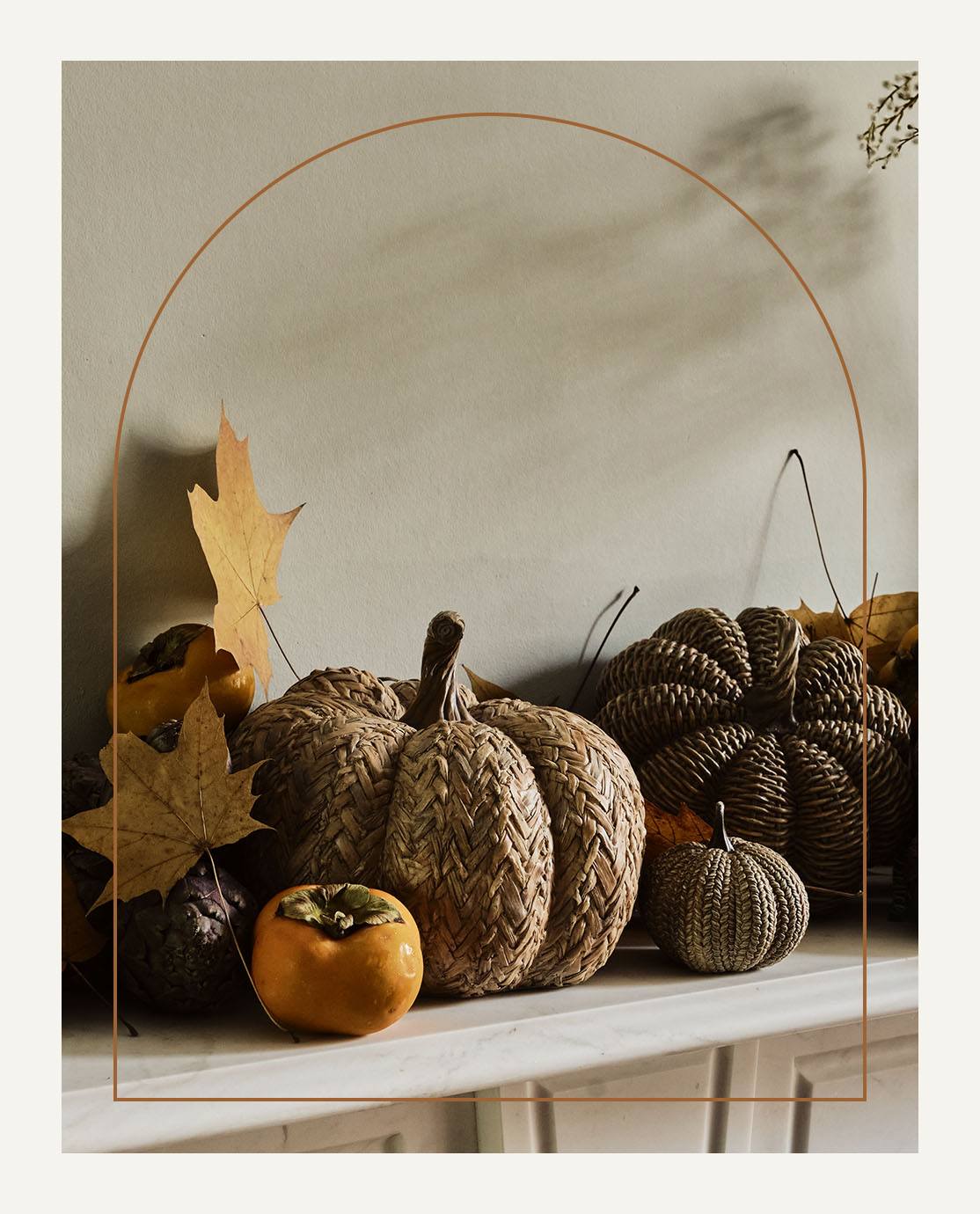 Don't Forget the Pumpkins
Think fall decorations, think pumpkins; if you want to really speak to the season, look to the beloved winter squash and its gourd counterparts for décor ideas. A linear arrangement of different sizes, shapes and colors will create a truly statement mantel display. For a subtler approach, intersperse just one or two gourds with dried flowers, pampas grass or berries. Faux alternatives will keep your look fresh throughout this season and beyond.
Go Above and Beyond
Those considering how to decorate a fireplace mantel should also factor in the surrounding area—do you have a blank wall above it, for example, or an empty space beneath where your fireplace used to be? Allow these to act as springboards for fresh design ideas, and make sure they complement your display. You could hang a gold-framed mirror above your mantel for example, or a striking nature-inspired piece of wall art in complementary colors. Don't overlook fireplace decorations, either; why not arrange pillar candles in an empty hearth, or load up a basket with logs if you have a working fireplace? These simple but effective tweaks will help your space feel fall-ready in an instant. Bring on that cozy feeling.