Charge your glasses and raise a toast to... whatever you want to celebrate or honor! If you're anything like us, you'll always find an excuse to invite your friends round for drinks, whether that's an intimate wine-tasting or full-scale celebrations. Regardless of the size of the party, a fully stocked bar isn't your only concern: you need to consider your glassware. If you're drinking champagne from a white wine glass or a martini from a tumbler, you may be missing out on the full flavor experience of your chosen tipple. The glasses you serve your drinks in is, in fact, all-important, so we've put together a handy guide to ensure your home bar has every type of glass you need for a successful cocktail hour, garden party or birthday bash.
The Champagne Flute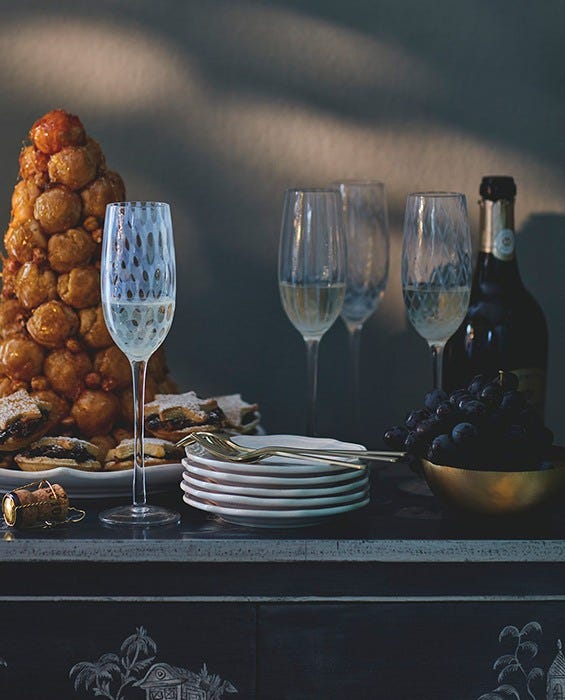 "I get no kick from champagne," Frank Sinatra sang—he obviously hadn't been drinking from these glasses. The tall, narrow flute encourages champagne's signature fizz to rise to the top, while the reduced surface area prevents it escaping. This creates an experience that is sensational in both taste and mouth-feel. Champagne flutes are alway in demand at celebrations, which is perhaps why they make a perfect wedding gift—they hold the promise of use at many future occasions.
The Red Wine Glass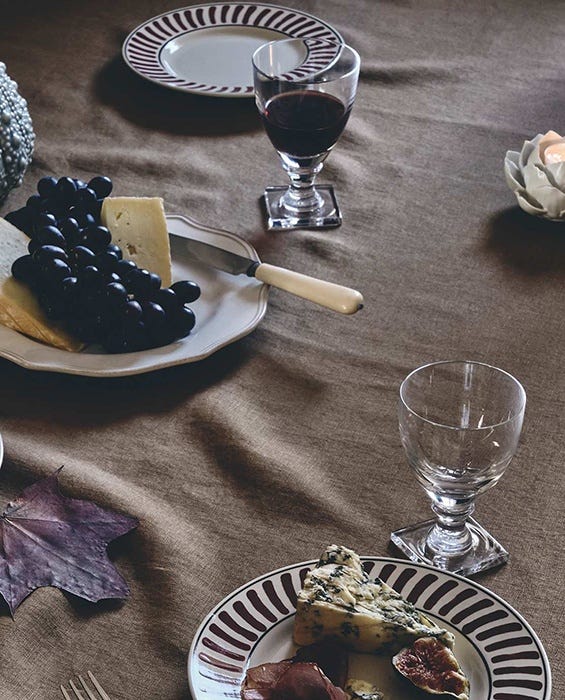 Beyond asking "red or white?", as a general rule there are two key points to consider when choosing a wine glass: temperature and aroma. A red wine glass should have a broader opening than a white wine glass; as well as letting more oxygen come into contact with the wine so it can "breathe" and release the flavours and scents of the wine, it offers room for your nose to take that all in. Glasses with a stem, meanwhile, ensure your hand transfers less heat to the wine, meaning it remains at the optimum temperature. A staple in any kitchen, these glasses are a thoughtful housewarming present—especially in colder months, when a glass of red wine can warm up even the steeliest of grey winter days.
The White Wine Glass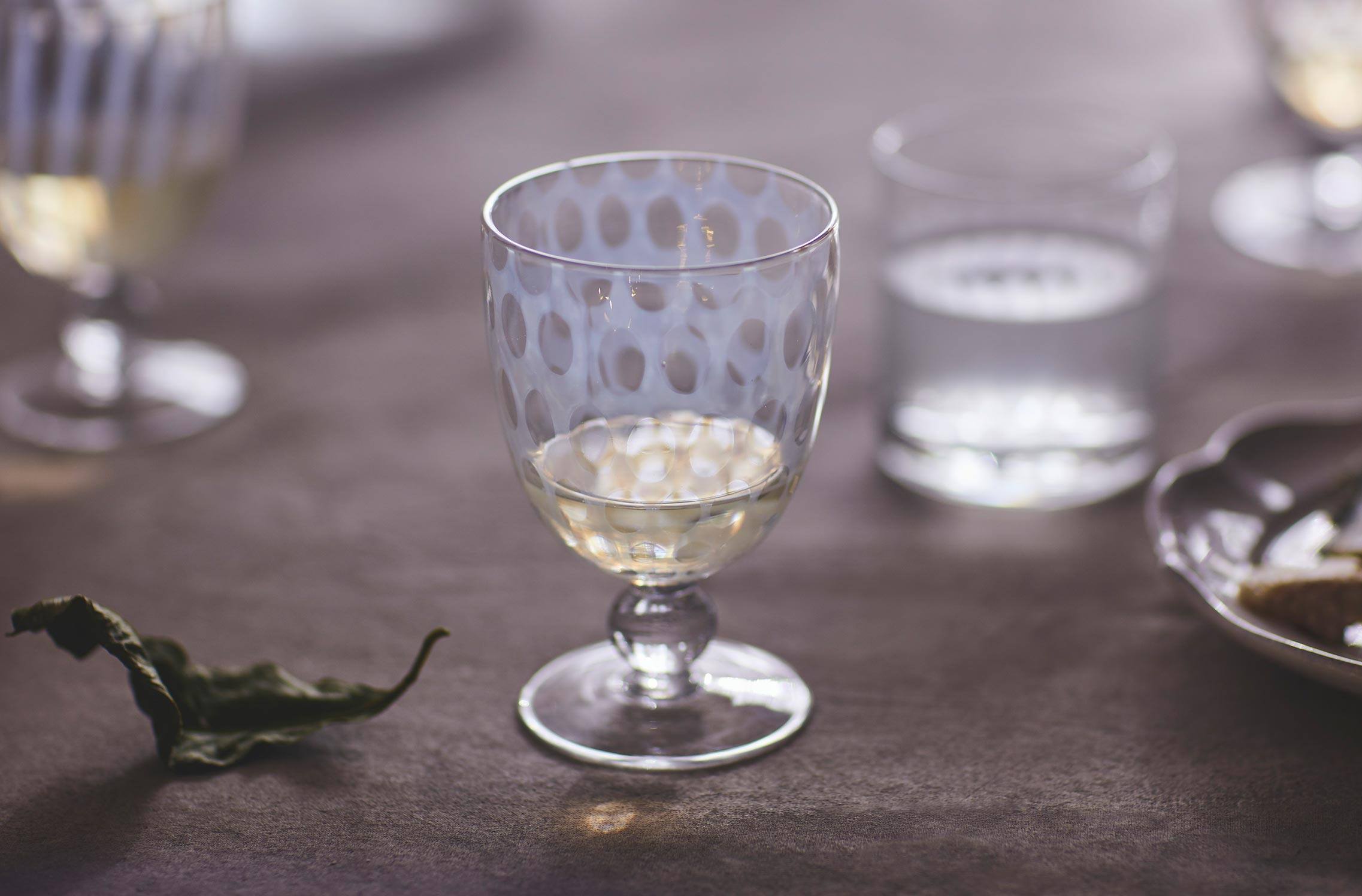 As with the red wine glass, a white wine glass should have a stem to prevent its contents becoming warm too quickly. White wine glasses typically have a slightly narrower opening than a red wine glass, allowing them to hold more delicate aromas, such as floral and citrus notes. Again, these pieces of glassware never go amiss in a home, particularly in summer months when the narrower bowl and long stem will help maintain a cool temperature.
The Cocktail Glass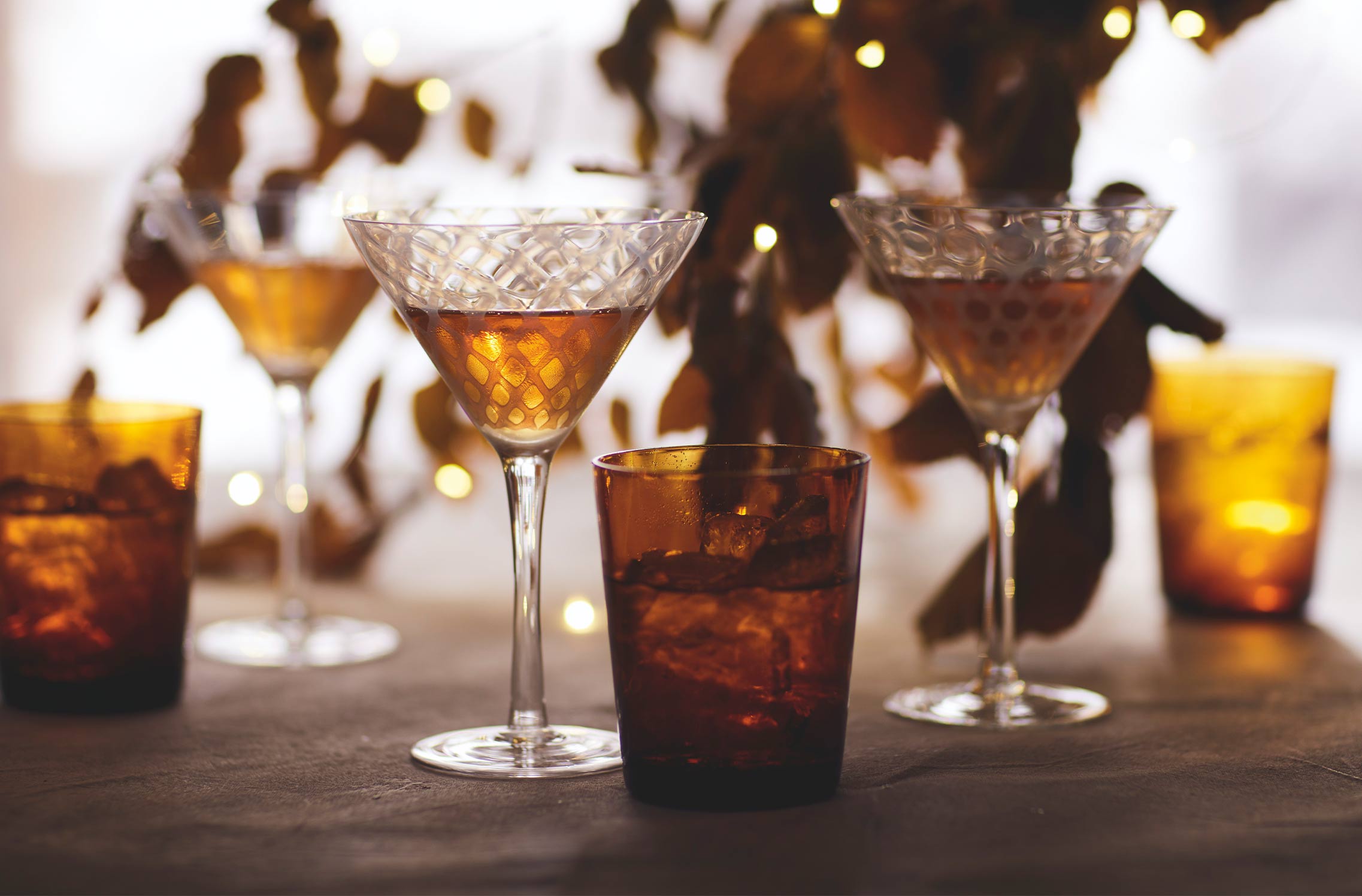 Whether you like your drinks shaken or stirred, no party would be complete without a set of cocktail glasses. With a long stem to control the temperature of the alcohol, drinks in this classic martini glass are not traditionally served with ice. Perfect for martinis or daiquiris, the cone shape helps keep all the components of the drink contained and provides a nice large surface area to release enticing aromas. A set of cocktail glasses is always welcome, and can make a lovely thank-you gift for a host, in place of flowers or chocolate.
The Tumbler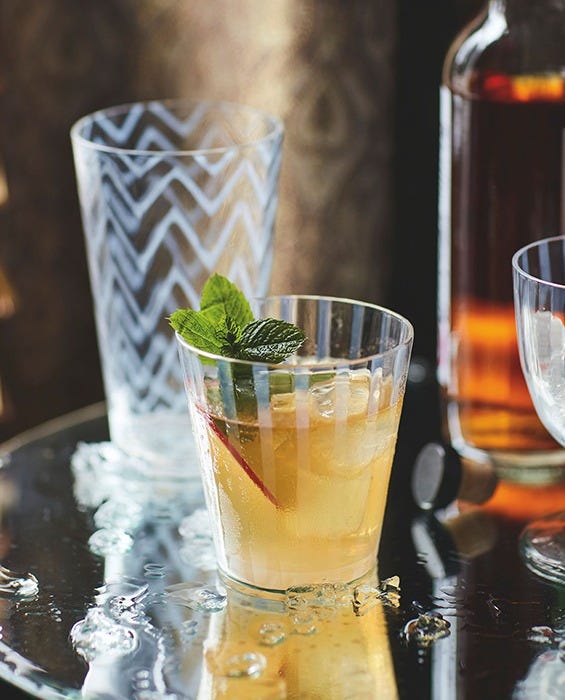 These flat-bottomed glasses are perfect all-rounders, serving up spirits, mixers and ice-based cocktails. A versatile glass with few limitations, tumblers often enjoy more playful designs, whether that's unique shapes, cut-glass patterns or decorative finishes. This makes them a wonderful gift idea for that person who seems to have everything—after all, you can always find a use for one more set of tumblers. Serving up the next round, for example.