The beginning of fall heralds a season of change. The nights draw in, the temperature drops and nature transforms into a canvas of vibrant hues. Picnics in the park are replaced by dinner parties indoors, and al fresco drinks exchanged for evenings by the fire, with a glass of wine and a good book in hand. The season's transitions outside call for cozy ambience inside, with soft lighting and fiery autumnal hues that echo the changing landscape beyond your front door. From tactile materials to faux foliage, let fall into your home with these simple seasonal switches.
Let it glow with ambient lighting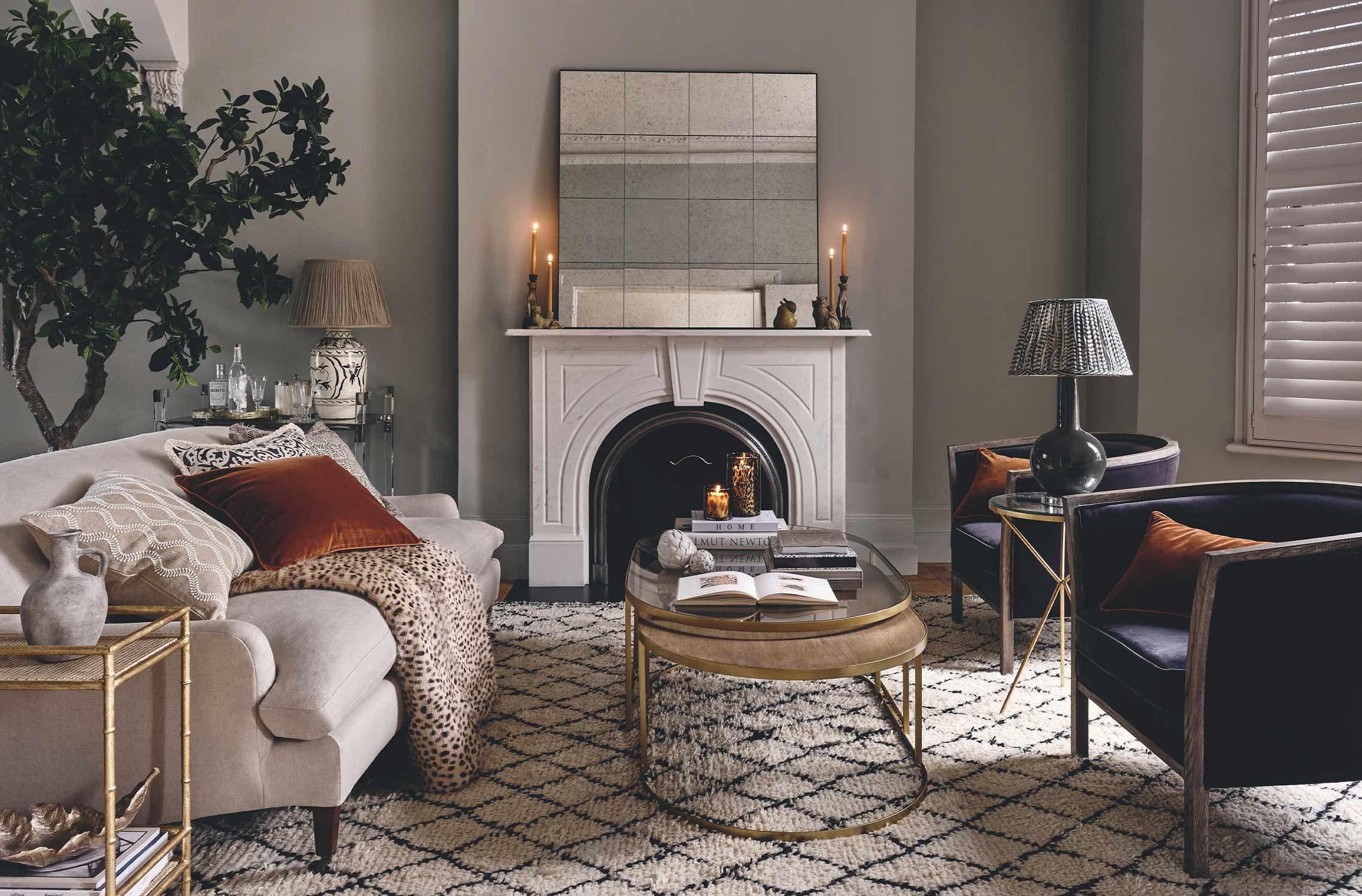 Don't underestimate the power of lighting to completely transform the look and feel of a room. To create a warm and inviting atmosphere, soften the glow of overhead lamps with pendant lights and shades, and consider swapping out bright bulbs for those with a lower wattage; Edison lightbulbs radiate a golden hue and will enhance patterned or colorful shades. Once you've mastered the main light, illuminate dark corners of the room with floor and table lamps. A brass or golden base will reflect a light's glow; pair with a lampshade in a dark color to create a moody ambience.
Switch up your textiles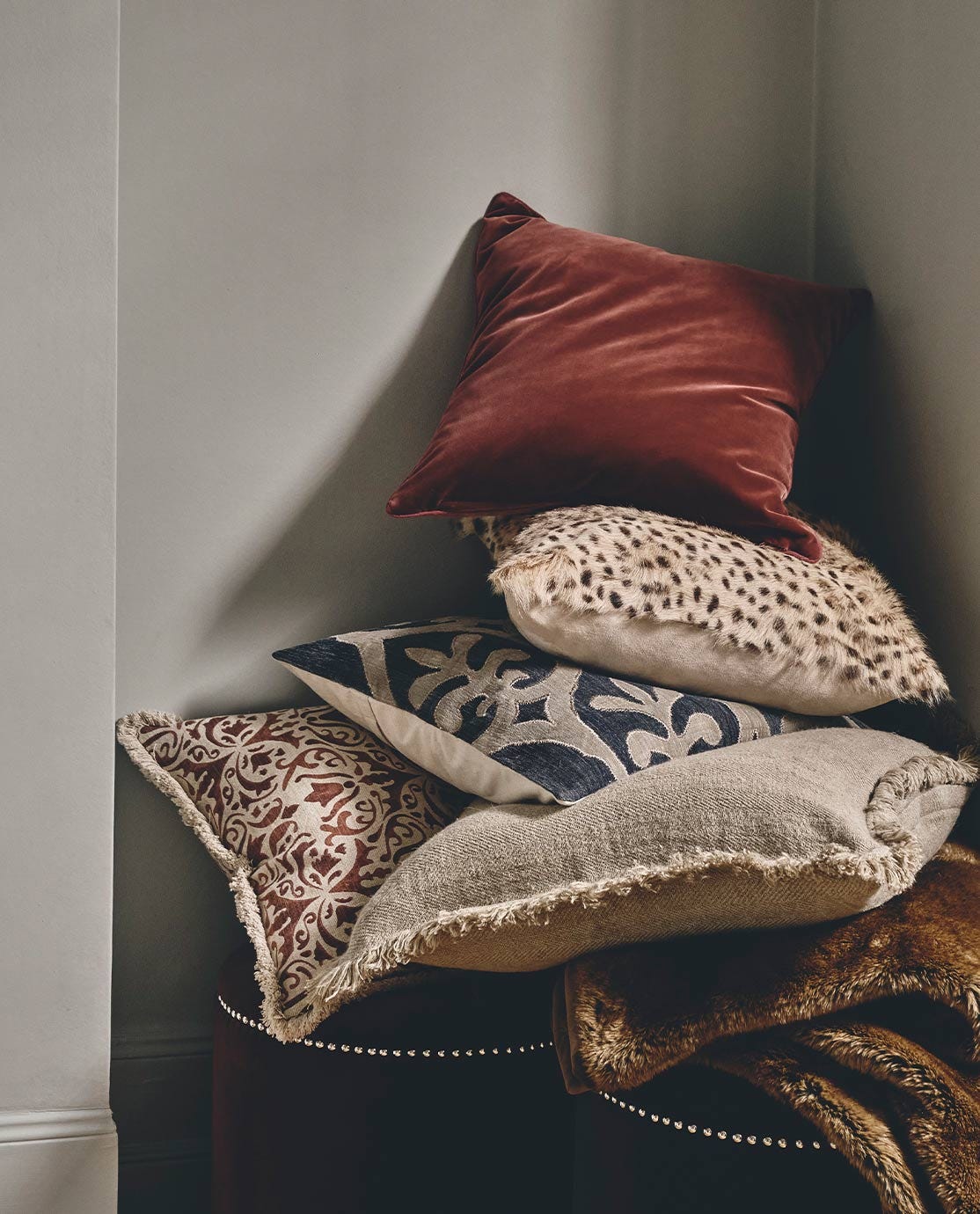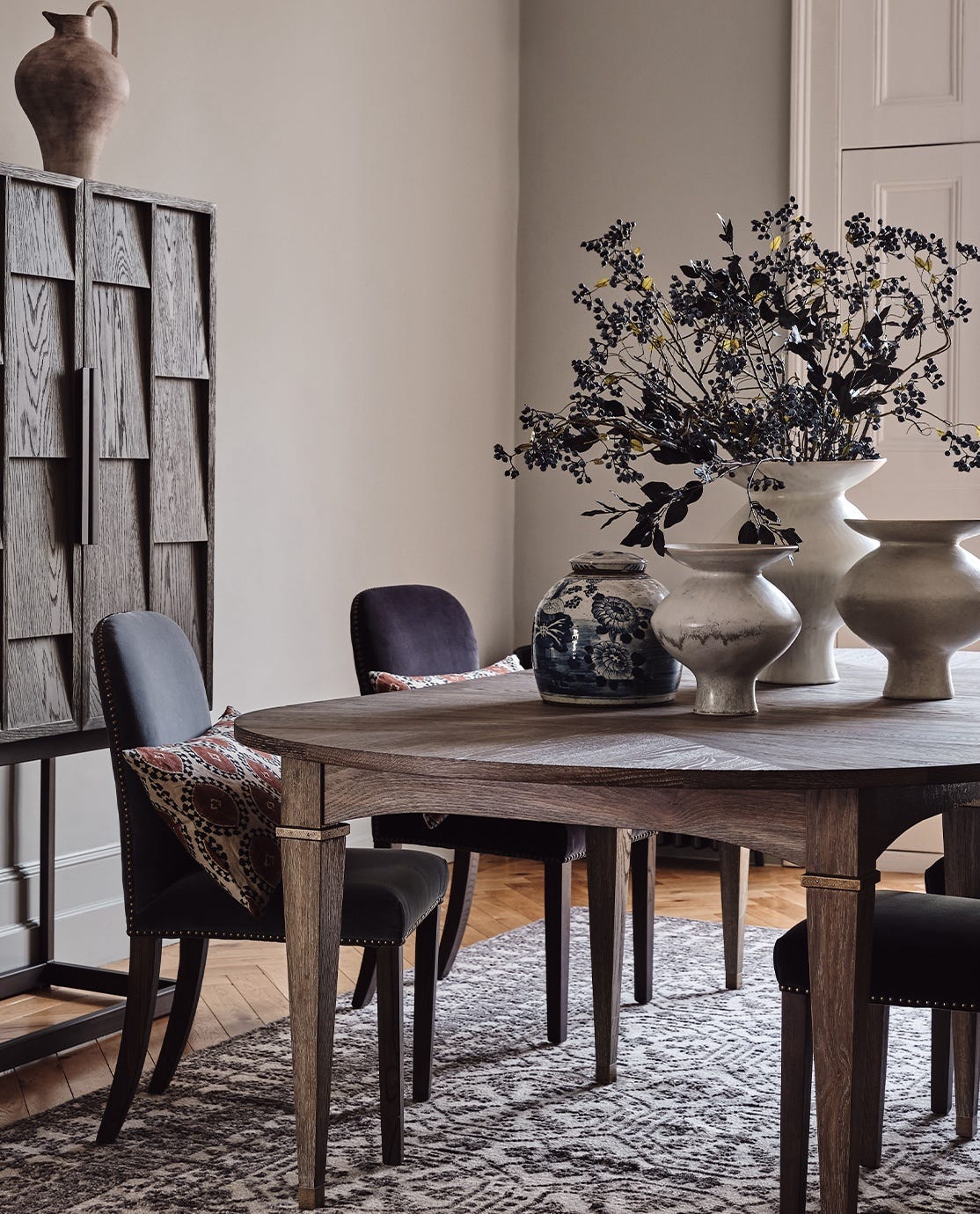 For a quick fix, swap summery throw pillows for autumnal alternatives. Minimal on effort, big on impact, this simple switch can make a world of difference. Channel the changing colors of nature with shades of burnt orange, forest green and truffle, or look for rich jewel tones such as navy blue and scarlet. While we tend to reach for lighter fabrics during the warmer seasons, fall is the time to embrace thick, tactile materials. Pair velvet pillows with sheepskin throws and faux fur floor pillows with alpaca wool blankets for an instant update.
Bring the outside in with nature-inspired décor
Is there a season that serves nature-inspired motifs as well as fall does? As the landscape transforms, echo the change through your interiors with décor that nods to the great outdoors—think leaf-shaped dishes, pine cone candles, and decorative fruit in homage to the harvest. No fall-inspired look is complete without a smattering of pumpkins and gourds; our Pepo Herringbone and Basket Weave Decorative Pumpkins put a smart twist on the beloved winter squash, while our new Pumpkin Namecard Holders are the perfect addition to an autumnal tablescape.
Update your house plants with fall foliage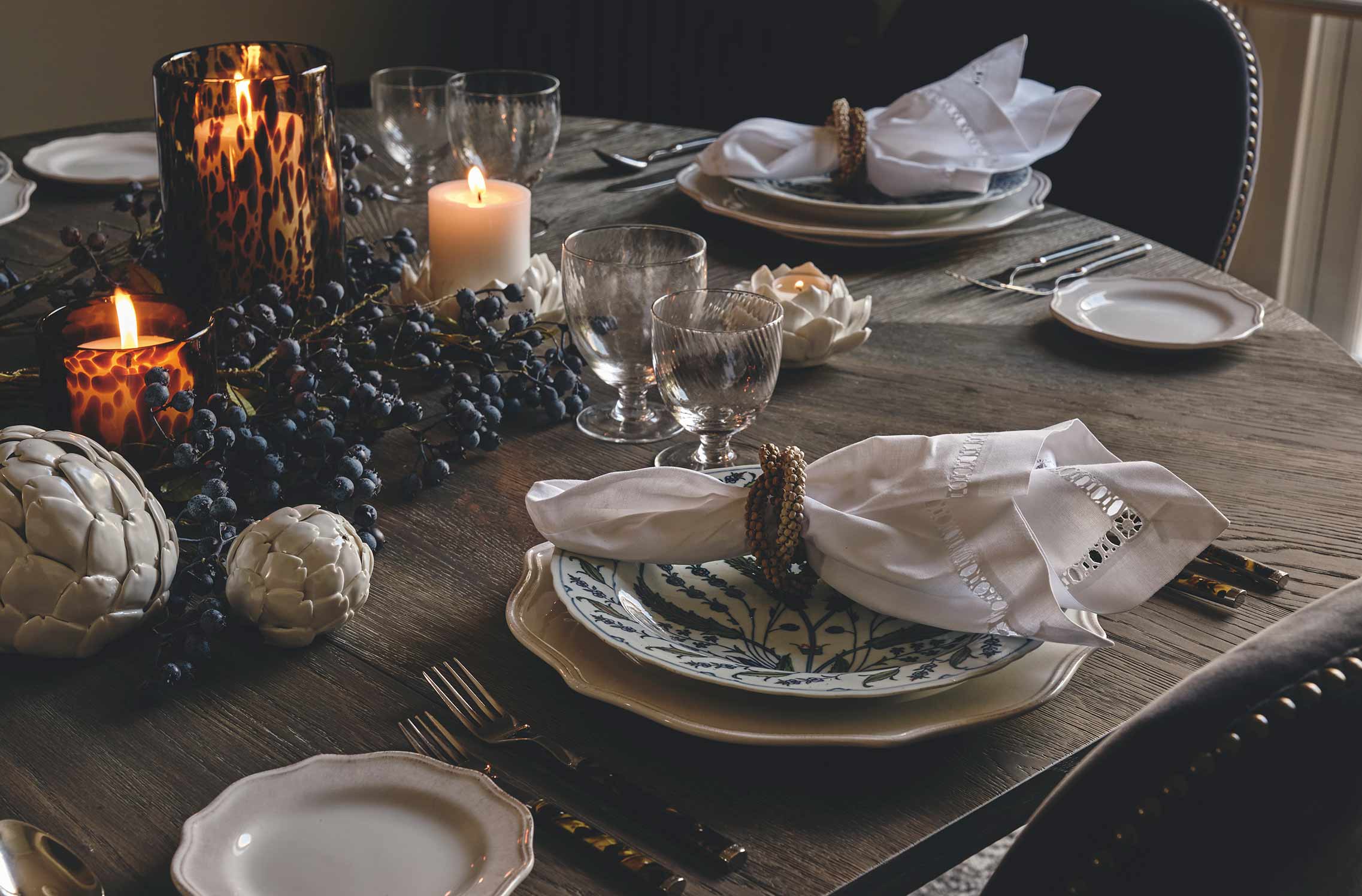 Just as the start of spring brings with it a plethora of florals in vibrant shades, fall presents its own bounty of aesthetically pleasing foliage. Our collection of faux flowers, bouquets and plants allows you to update your greenery in tandem with the seasons—and removes the worry of upkeep in the process. Fill earth-toned vases with branches of pussy willow, dark eucalyptus and wild berries to bring subtle pops of autumnal color to your interior.
Light up the room with your favorite candles
Nothing summons a cozy atmosphere quite like the soft flicker of candlelight. Nestle tealights into glass vessels to illuminate your dinner table, and decorate your mantelpiece with statement candle holders for a striking accent feature. With the new season comes the desire for new home fragrances, and our Ambre Brûlée candle is our autumnal hero. Handmade by Cire Trudon, the oldest active candle maker in the world, this aromatic wick's soothing notes of amber, patchouli and bergamot cloak the senses in warmth—the perfect scent for this time of year.