In Dallas, we're delighted to have brought OKA to a city that knows comfort and style innately. After a wonderful introduction to the Texas design community with the launch of our Houston store in April 2021, we know our love affair with living well will be right at home here. If you weren't able to make it to the grand opening, join us for a tour guided by our Co-Founder and Creative Director Sue Jones or read on for the details of our launch party and what to expect when you visit.
Spot the Difference
To welcome the design enthusiasts of Dallas to our new home away from home, we teamed up with Rachael Burrow, VERANDA Senior Style & Market Editor, for a celebration of the best of British and Texan interiors. Burrow led attendees and panel participants Michelle Nussbaumer, Jean Liu and Chad Dorsey in a lively contest to spot the differences between the two styles. The evening turned out to be a who's who of the Texas design world, attended by this year's Kips Bay Decorator Show House Dallas designers Meredith Ellis and Javier Burkle among many others, complete with cocktails, canapés and a first look at the brand-new store.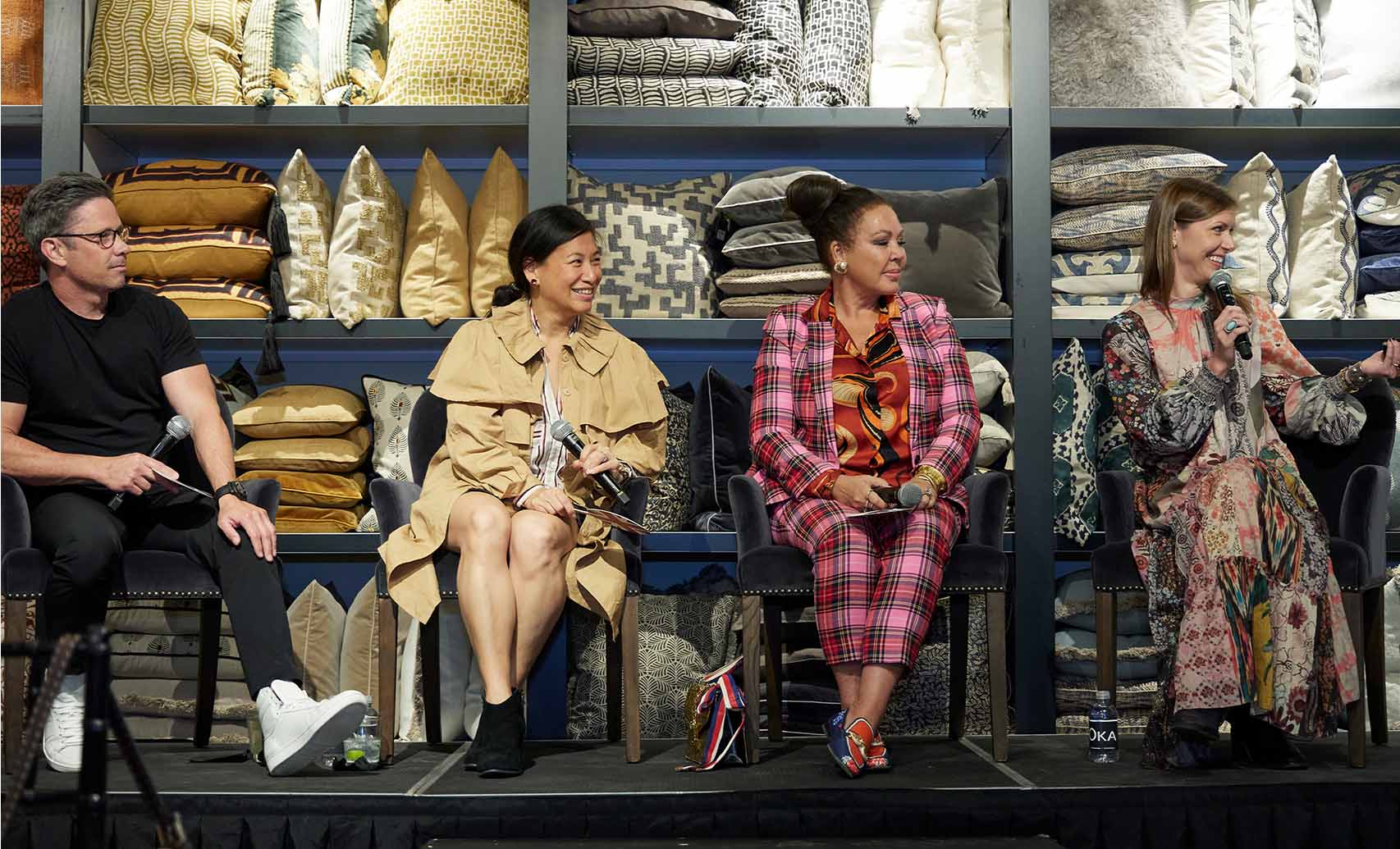 What you can expect from the store
Now that we've thrown open the doors, we can't wait for you to visit OKA Dallas; the large and inviting space promises an immersive experience featuring the very best of English living. As you travel around the store, you'll be met by beautifully designed rooms and vignettes based on real homes, from an elegant London townhouse to a cozy country cottage. You'll also discover our beloved classics alongside the latest additions to our collection and collaborations. With effortless, comfort-forward British style as a starting point, you'll be inspired to confidently create a home that reflects your personality.