"It's very exciting for us, as it's the first time we're putting the design in the customer's hands," explains our Co-Founder Sue Jones when asked about OKA's first made-to-order seating collection, Tailored by OKA. The collection comprises nine classic sofa and armchair styles, one footstool, seven fabric options and more than 25 colors, so no two pieces ever need look the same.
"We've always been known for creating modern heirlooms, so it was important that the collection be exceptionally well-made so the pieces could be loved and passed down for generations," explains Sue. "Of course, the key to longevity is quality; they really needed to be as good on the inside as they look on the outside."
As simple as the brief sounds, it took many years to find the perfect maker to help bring the vision to life.



We really wanted the collection to be made by hand, using traditional methods. And since OKA started out as a small brand founded by friends, with a love for beautifully made pieces, we wanted to collaborate with a company with the same ethos.
Sue Jones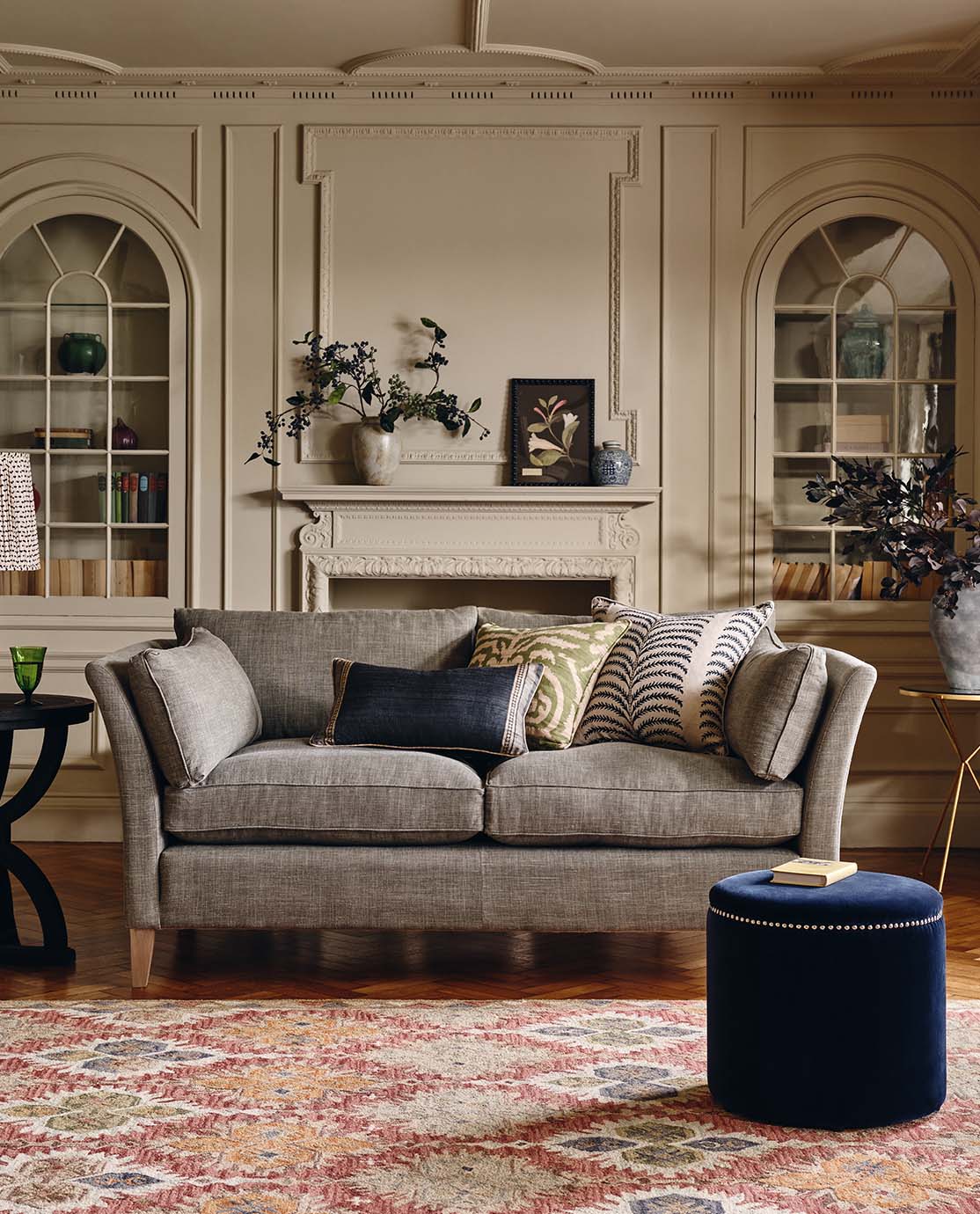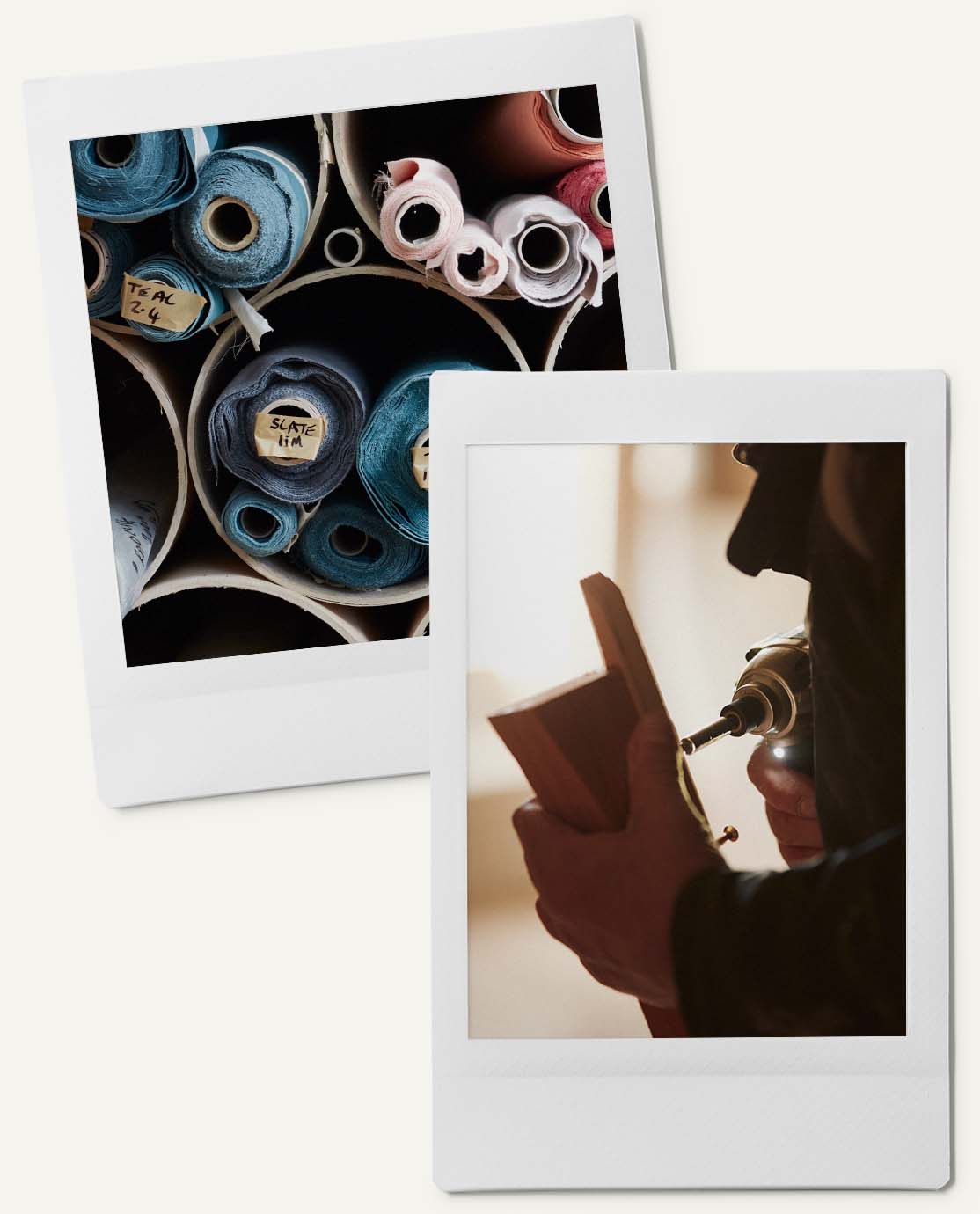 The third-generation family-owned business eventually chosen is staffed by some of the most passionate and skilled craftspeople in the business, who have been handmaking furniture in America since the 1950s. Every step of the process happens in their North Carolina workshop, a creative hub where talented artisans who dedicate their hands and hearts to crafting extraordinary pieces thrive.
To ensure quality and ownership, a team with in-depth knowledge of everything from furniture construction to fabric upholstery is responsible for making an entire sofa, a process known in the industry as "frame to finish."
When it came to design, the main goal was to keep things simple. To create seating that could truly fit into anyone's home, regardless of size or style. "Each of the designs is very different to the other, but what they do have in common is that they are so beautifully uncomplicated and extremely comfortable. You can find embellishment and print in our core collection, but with Tailored we really wanted craftsmanship and comfort to take center stage, through the shapes, structure and even the stitching," says Sue.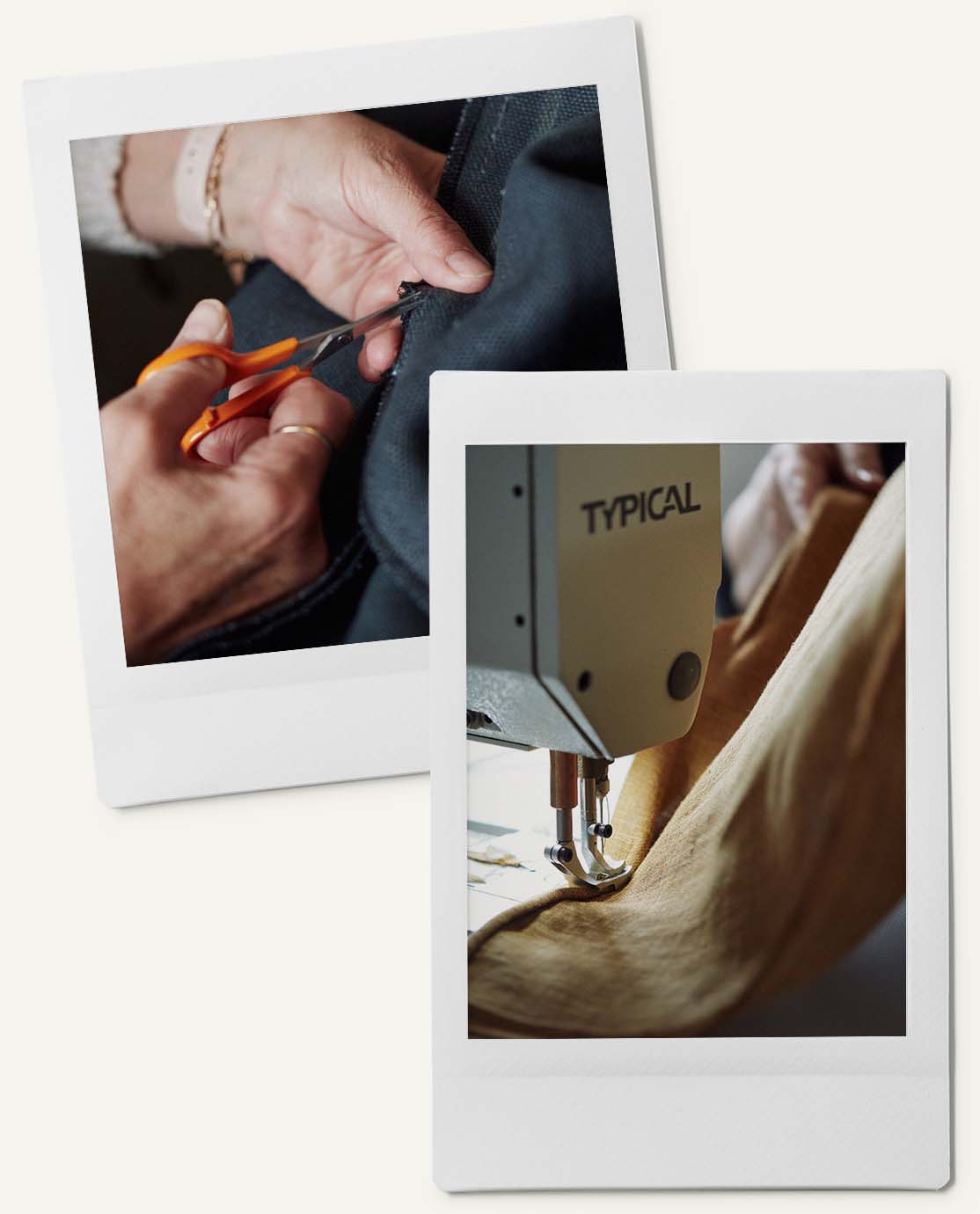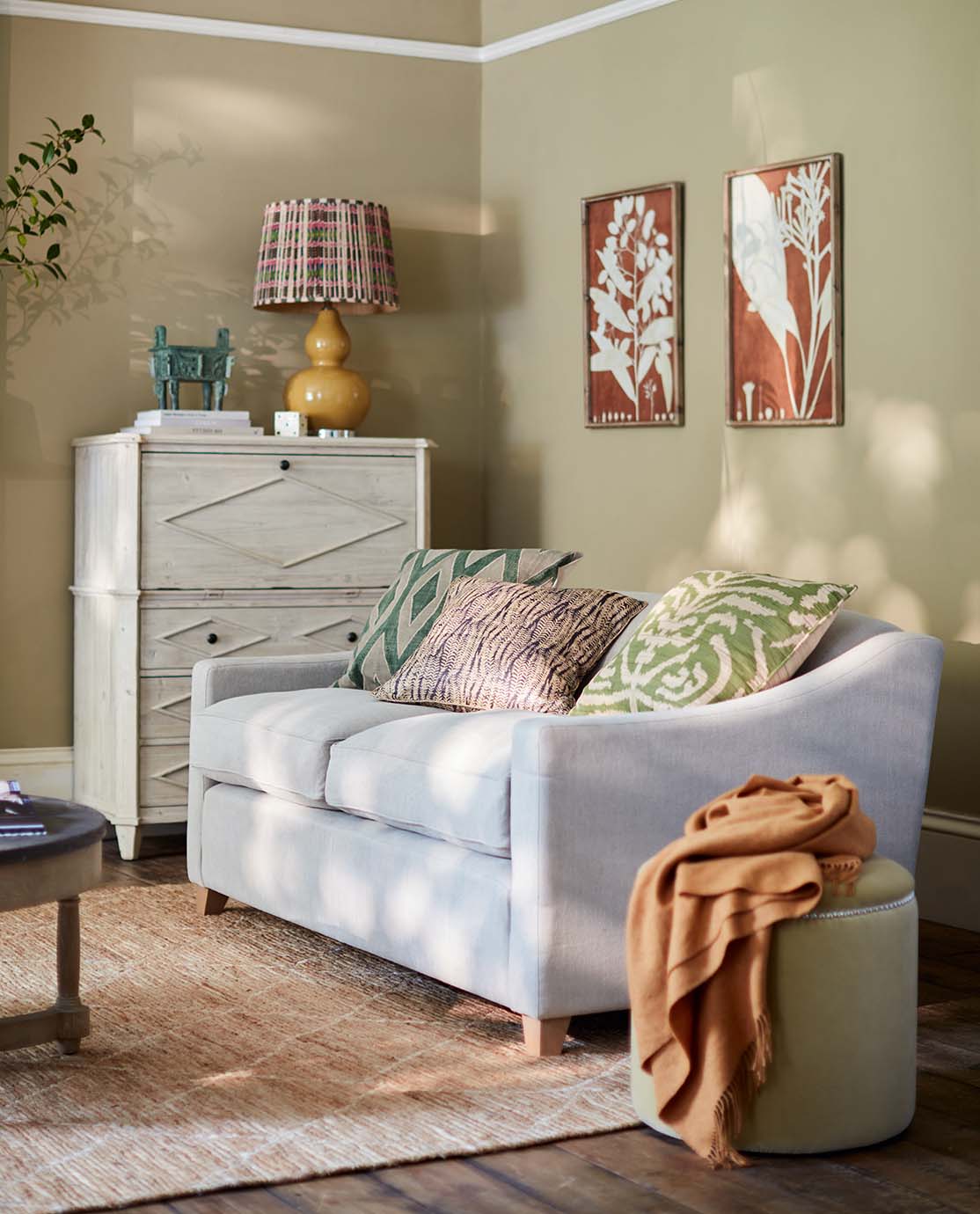 All styles are available in seven fabrics, spanning natural Belgian linen to our "clever" fabrics, as well as wool and linen-wool blends. We're particularly proud of our "clever" offering, which has been created to retain the look and feel of classic velvet and linen but with increased durability—perfect for family homes or those with pets that like to lounge. Clever velvet has been designed by a UK-based family business to be invitingly soft and at the same time incredibly resilient; it's water-resistant and doesn't fade, mark or stain, yet has the same luxurious look and feel of traditional velvet. Clever linen, meanwhile, has been carefully crafted by a specialist weaving mill in Belgium to retain the organic-yet-refined look of natural linen, but with increased durability, colorfastness and moisture-wicking properties.
And let's not forget there's a rainbow of hues to choose from: more than 25 and counting. With a signature palette that ranges from neutral Oyster-hued linen to a dense Charcoal clever velvet, and a whole spectrum of shades in-between, you're bound to find a color and texture that is simply perfect for you and your home.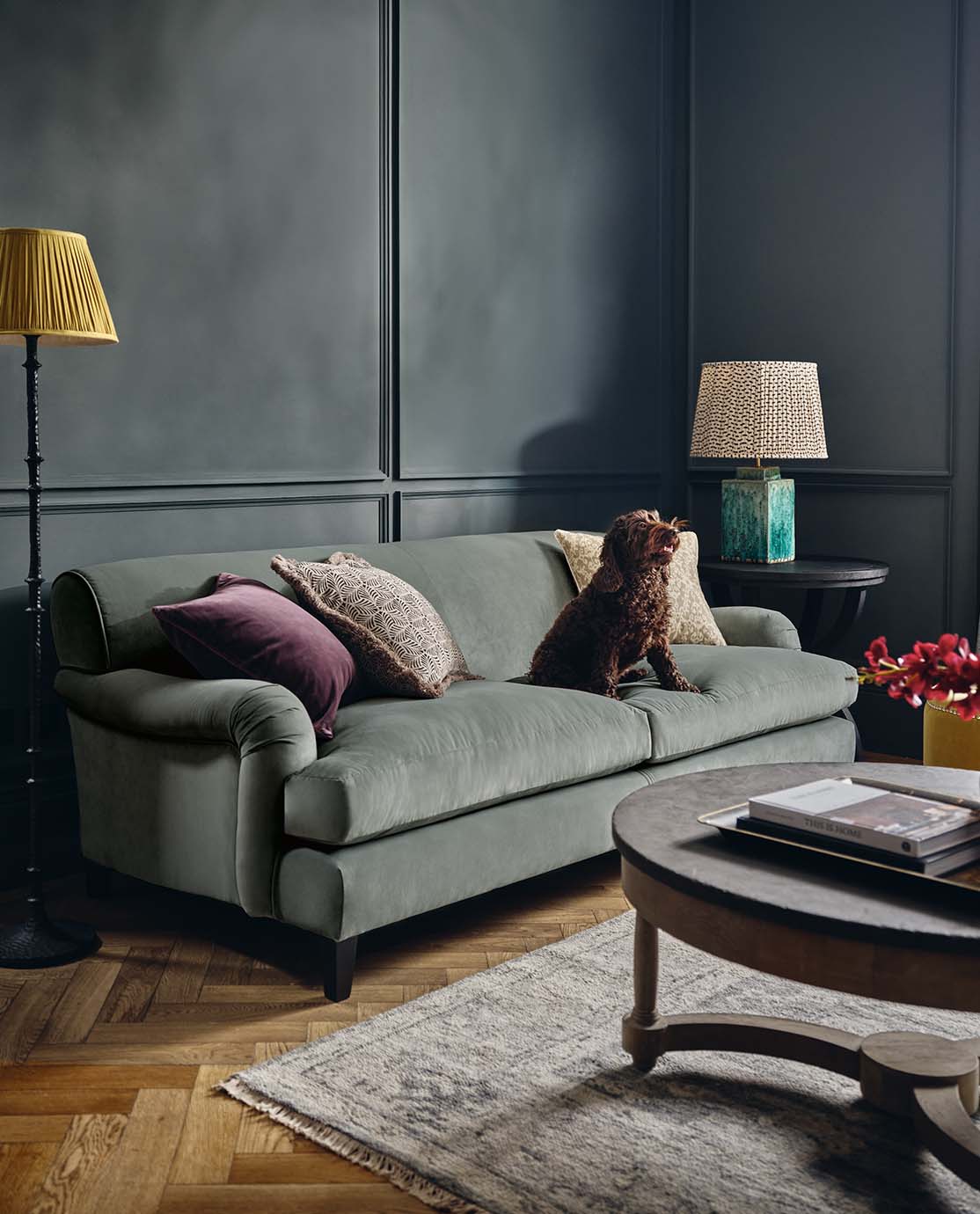 Back in the workshop, the pattern cutting and sewing all happens in-situ alongside the construction. As soon as the covers are complete, the maker can apply them to their handiwork. Then it's time for the finishing touches, like the seat, back or arm cushions, and removable birch legs. "A lot of work went into the construction of the legs, they are such a key component, and they are so often overlooked," Sue says.

I couldn't be happier with how the collection has turned out and I'm excited to see how the sofas will lend a personal touch to homes in the States.
Sue Jones
You can view the Tailored by OKA collection online, where you can also order up to five complimentary fabric swatches. If you want to take a closer look you can pop into our stores to see samples.