Handmade Custom Furniture

Custom, Hand-Made Furniture
Find your perfect match in our Tailored by OKA handmade-to-order seating range; there are over 1,000 possibilities.
Our Tailored by OKA Collection comprises five classic styles and one footstool. Our Staffords are hand finished in the UK, while the rest of the collection is handmade to order by a British family-run business which has been making beautiful sofas for generations.
Each style is available in four fabrics: Belgian linen (stonewashed or laundered), sumptuous cotton velvet and our innovative new clever velvet, which has all the tactile appeal of the traditional material, but won't fade, mark or stain. With 28 colours to choose from, you're bound to find a shade that perfectly complements your home.
OUR RANGE
FABRIC SWATCHES
If you'd like a closer look at the Tailored by OKA fabric options and colours, you can order up to five complimentary swatches.
HOW IT WORKS
Select a Style
To begin designing, select a style from the range above and get creative with our online tool. Alternatively, pop into your nearest OKA store where our team will be happy to help – head to our store page to discover where you can view Tailored.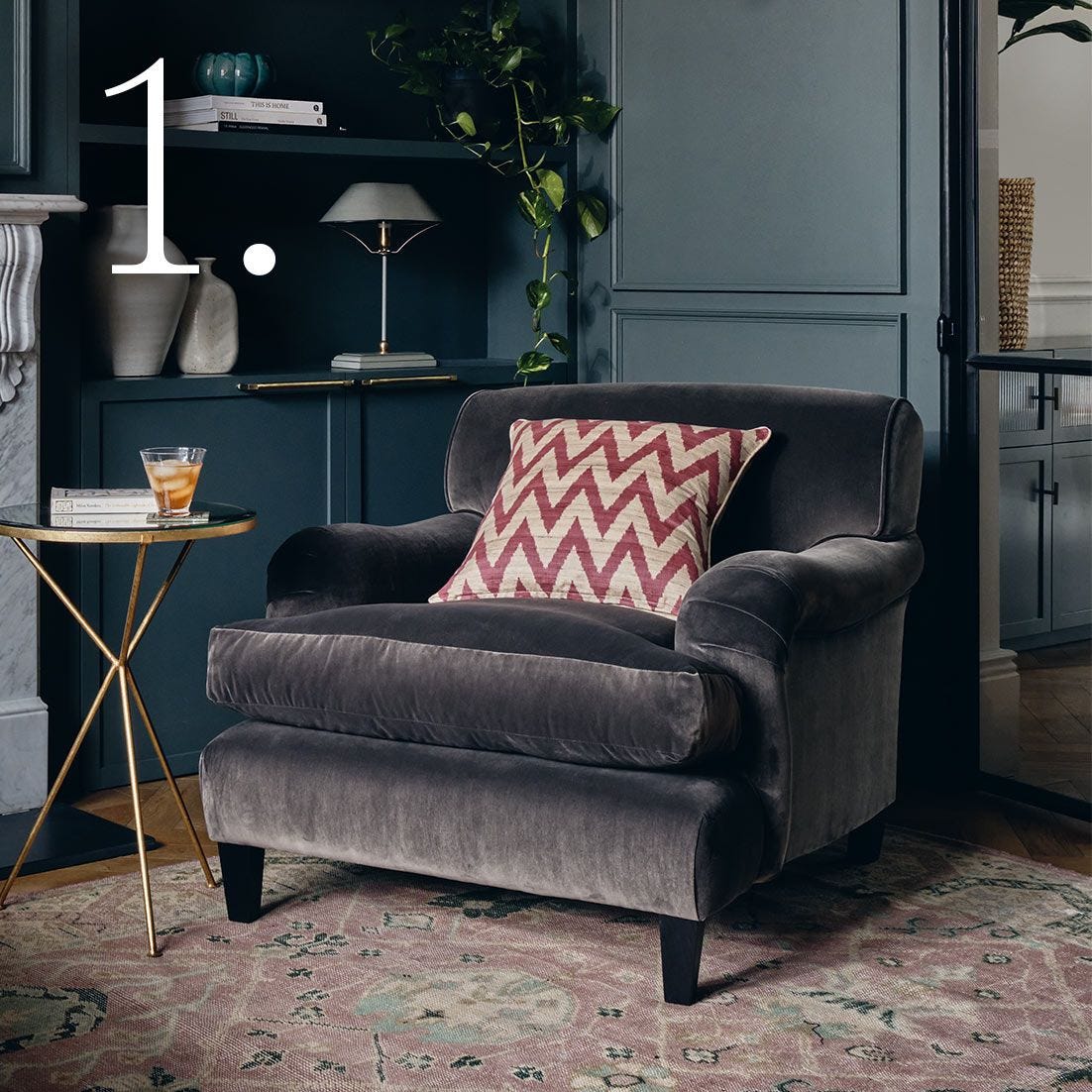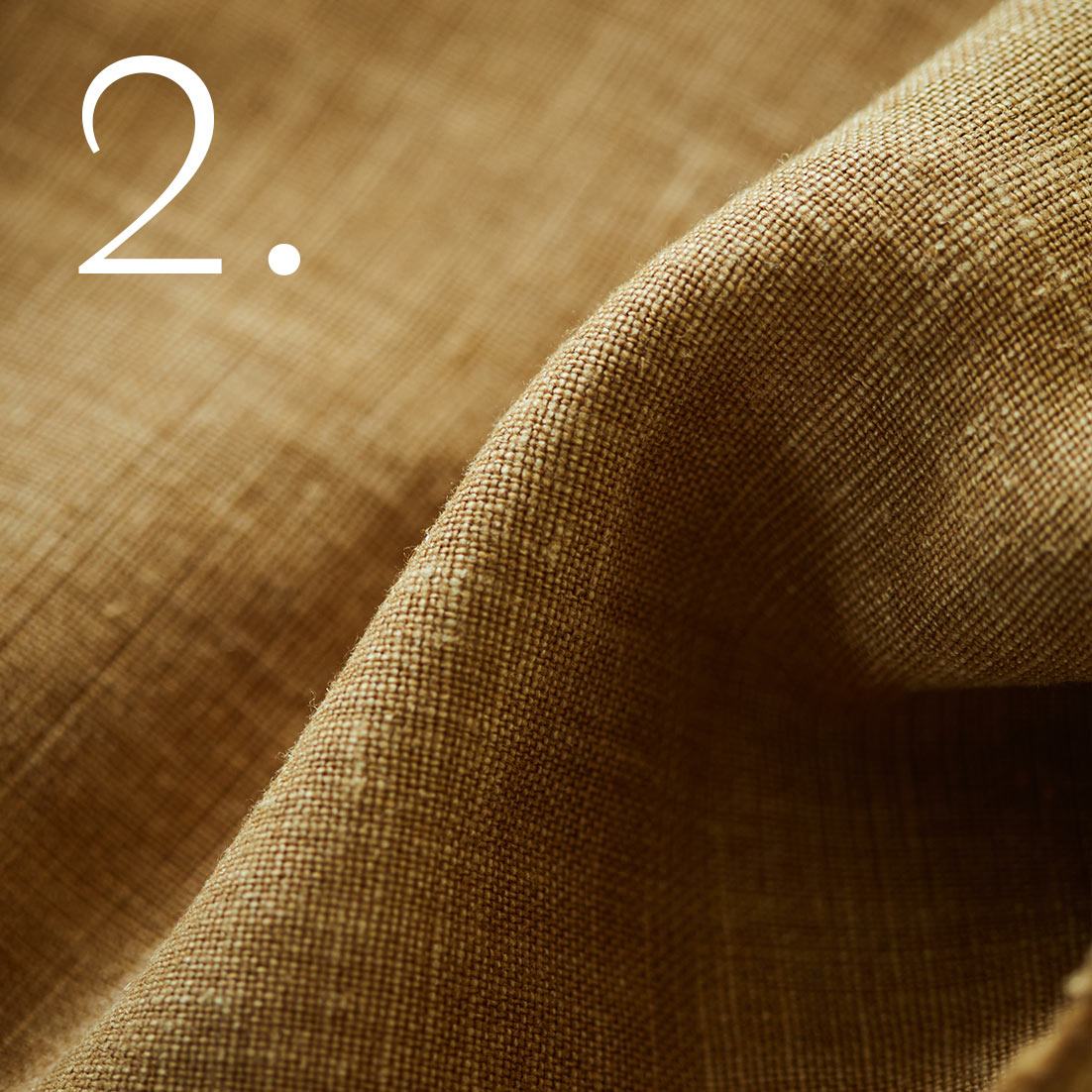 Choose a Fabric
The question "velvet or linen?" is just the tip of the iceberg, with two beautiful varieties of each fabric to pick from. Our stonewashed linen has a textured feel whereas laundered is finer and features natural slubs – perfect for a relaxed aesthetic. Velvet is characteristically luxurious, as is our new clever velvet, which looks just the same but is very resilient; it won't mark or stain like the natural fibre. It can be hard to make such a big decision on screen; for a closer look, you can order up to five complimentary swatches.
Work Begins
Once your order has been confirmed, our makers get to work on your design. Since our Tailored by OKA seating is handmade in the UK our lead times are short. Our team will give you an estimated timeline when you place your order.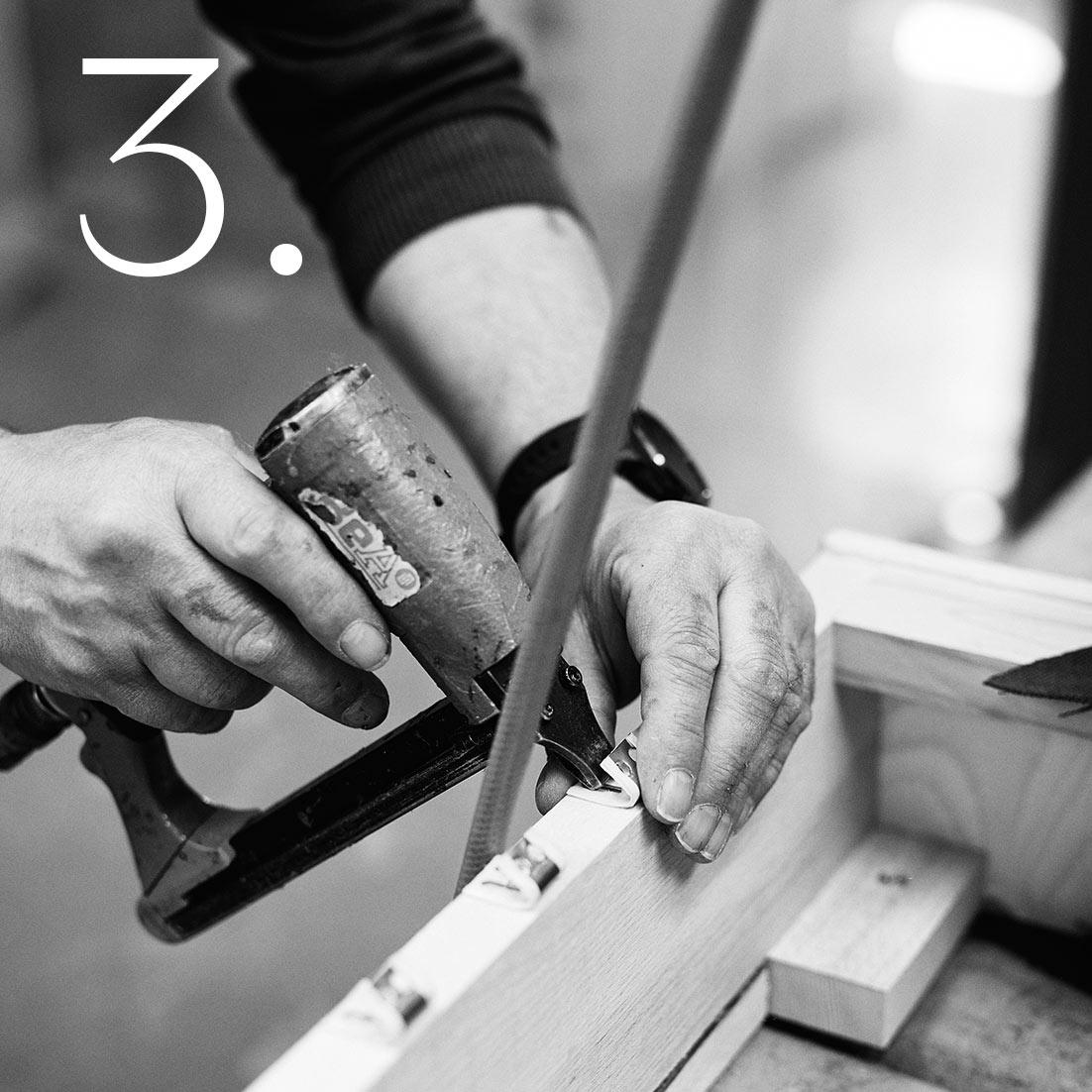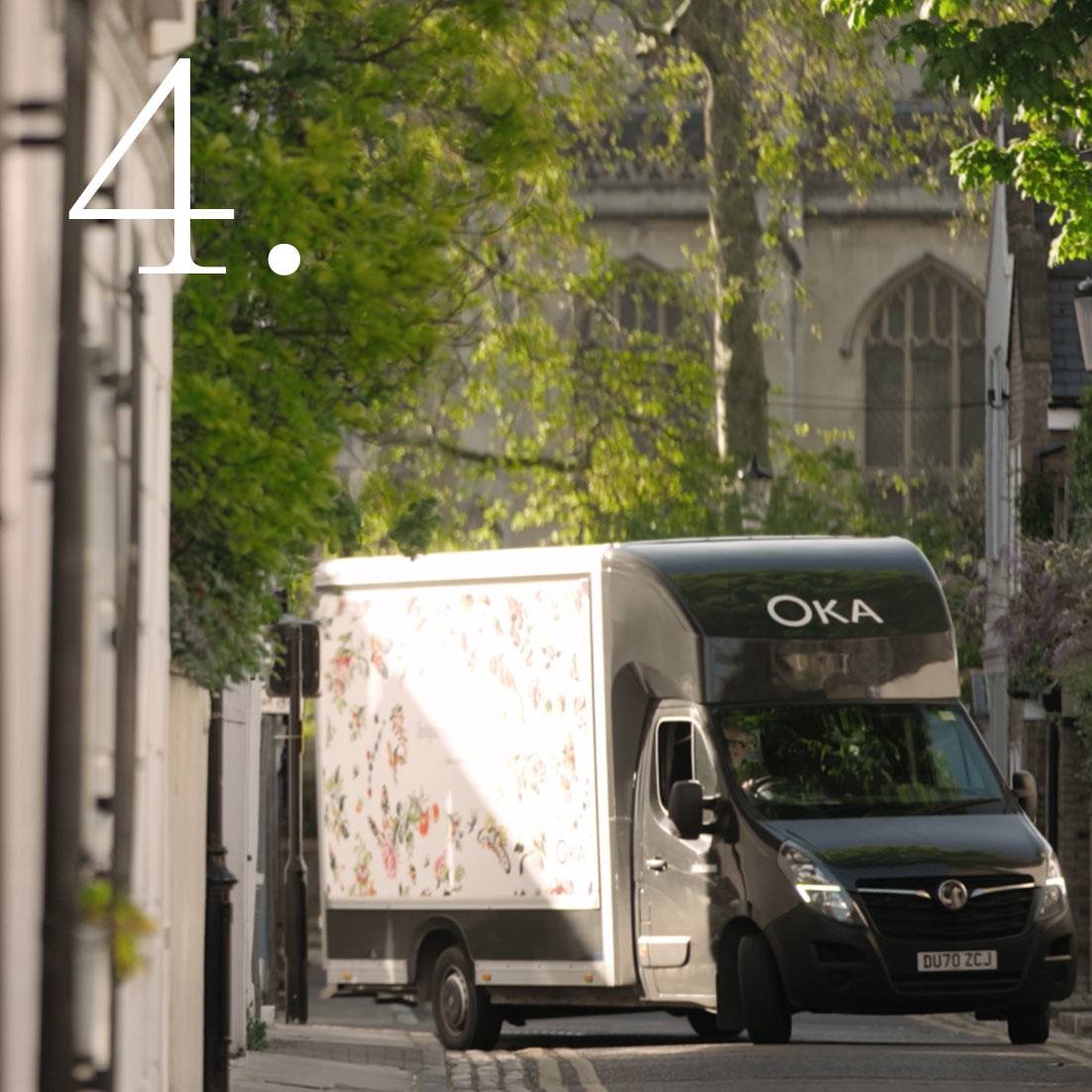 Your Tailored Piece Arrives Home
A couple of weeks before your piece is ready, our Customer Service team will contact you to arrange White Glove Delivery – where the item is unpacked and installed in your room of choice, with all packaging removed – at a time that suits you
ALL ABOUT TAILORED BY OKA
"It's very exciting for us, as it's the first time we're putting the design in the customer's hands," explains OKA Co-Founder Sue Jones when asked about OKA's first made-to-order collection, Tailored by OKA. The collection comprises five classic styles, one footstool, four fabric options and 28 colours, so no two pieces ever need look the same. We've always been known for creating modern heirlooms, so it was important that the pieces be exceptionally well made so they could be loved and passed down for generations," explains Sue. "Of course, the key to longevity is quality; they really needed to be as good on the inside as they look on the outside."