That the Cotswolds takes its name from the Anglo-Saxon words for sheep enclosure (cots) and limestone hills (wolds) tells you all you need to know about this charming corner of Britain, which promises a quintessential country retreat. With nearly 800 square miles of winding streets and rolling hills, arterial footpaths and Roman ruins, this honey-tinged haven feels plucked straight from a Romanticist painting. Those lucky enough to reside in one of the area's distinctive limestone cottages face a challenge of sorts: how to emulate the beauty of the location behind their home's historical facade. It's a task our stylists embarked on with fervor as they set about creating our latest autumnal look, which puts a fresh spin on cottage style.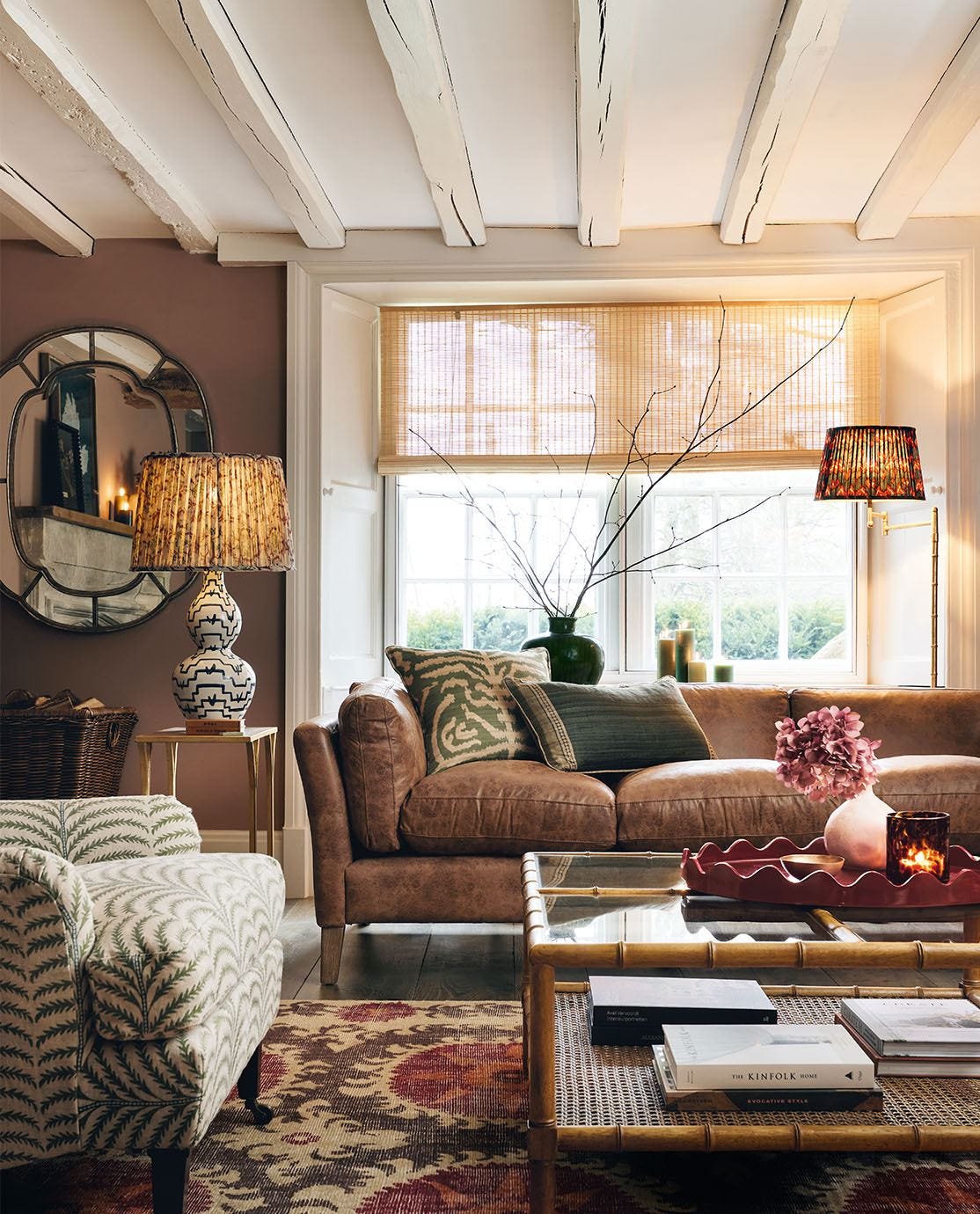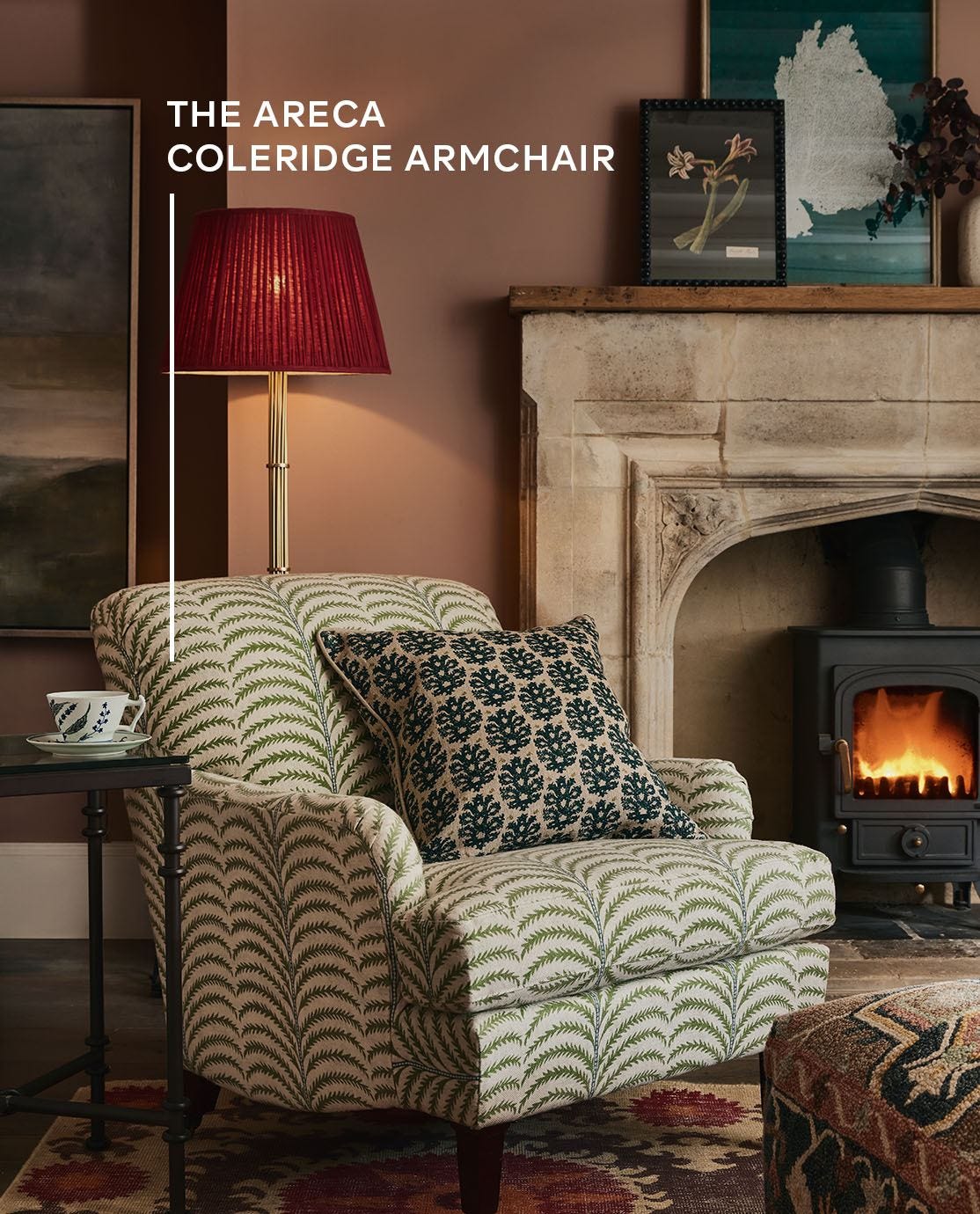 Beyond the property's wisteria-clad frontage our team found a truly character-filled space, where wooden beams and original fireplaces give way to personality-packed design. Here, there's no such thing as too much pattern and color: stripes, florals, geometrics, chinoiserie and even a palm print adorn rooms from top to bottom, lending them an inviting look. This eclectic mix is grounded by an earthy palette that nods to the building's bucolic location; shades of brown and green are mixed with warm red, pink and yellow.
An English cottage typically has low ceilings, and so our stylists deemed good lighting essential. Lamps, perched on side tables, tucked discreetly behind sofas and hung in pride of place over kitchen countertops, cast the space in a golden glow, each one decorated with a shade as visually appealing as it is practical. In the dining room, this translates to an industrial-style pendant, a splash of sleek urbanity that brings a touch of modern design to traditional cottage décor. With flickering candlelight adding even more warmth, the space extends an invitation to be cozy.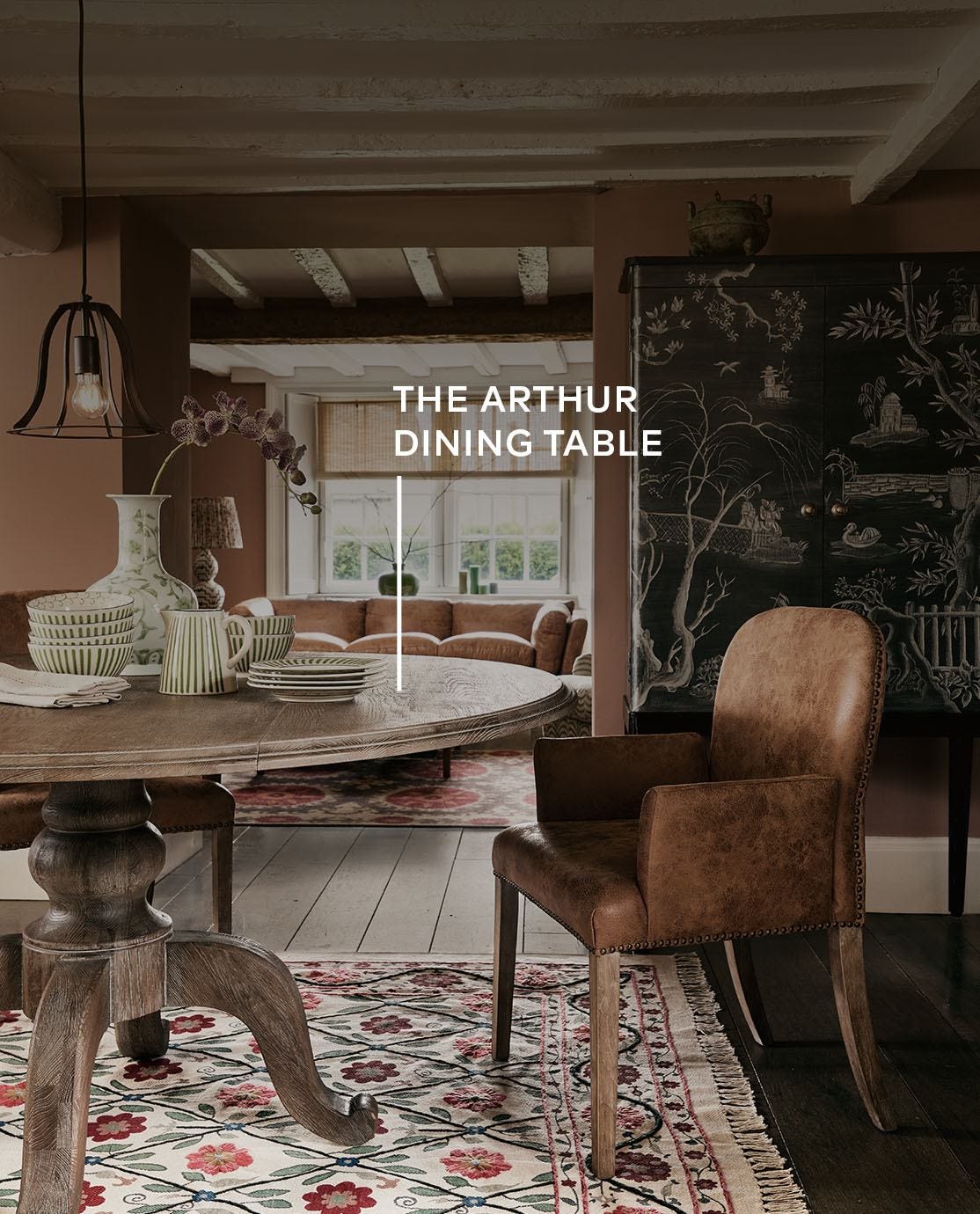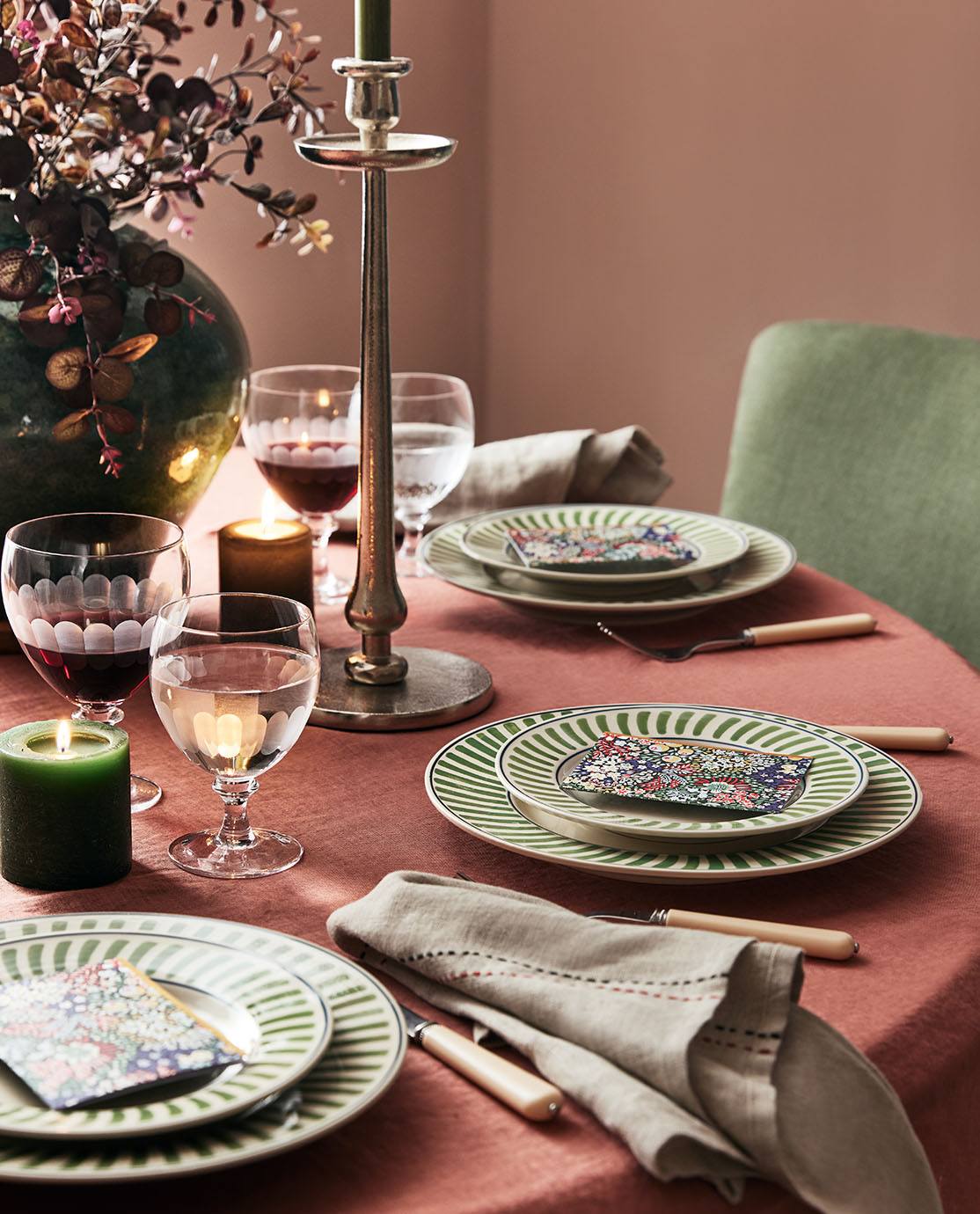 Texture serves to lure you in further, with contrasting materials expertly layered for a welcoming effect. There's velvet, perched on top of embroidered cotton; raw silk paired with soft leather; and glossy mango wood sitting pretty on woven rattan. For every rustic finish, you'll find something soft or sleek nearby—in the bedroom, a cashmere throw is draped across a linen ottoman; in the study, a ceramic vase decorates a rattan desk.
As the fall months awaken a desire to hibernate, a welcoming aesthetic such as this feels fitting. With warmth found in every corner, from the heat of the fireplace to the hug of the homey color palette, there's little else to do but sit back, relax and get cozy.