Along the banks of the river Thames that meanders through nine English counties, can be found the scenic town of Little Marlow. Many of its buildings date back to the 14th and 15th century, with a circle of cottages set around a lime tree-lined village green. The attractive, red-bricked Georgian house that stages our latest look was once the parish vicarage. With its floor-to-ceiling windows and spacious rooms, it acts as the perfect space for capturing the final shifts in light throughout the day in that hazy period between summer and fall.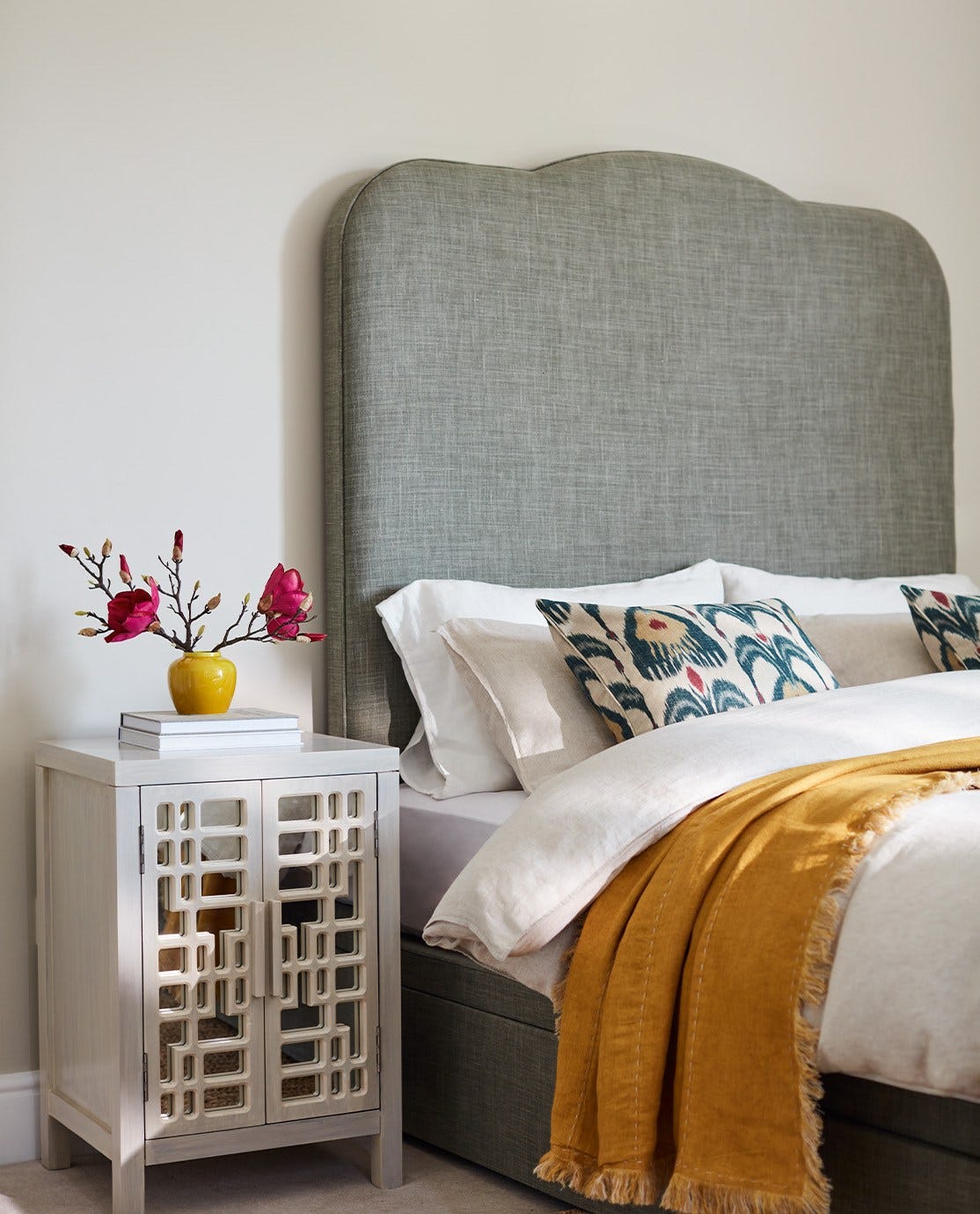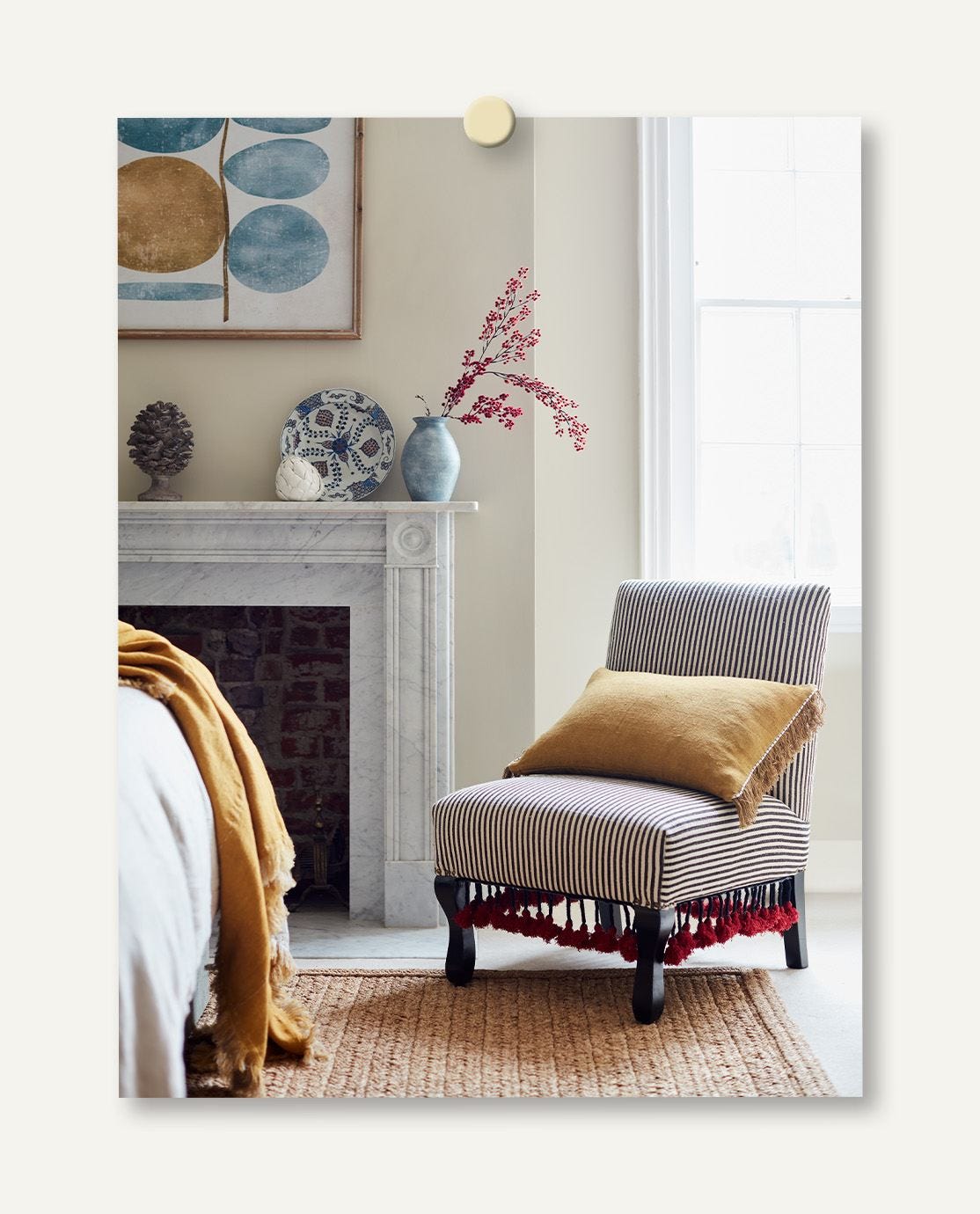 Calming creams are mixed with the earthy taupes and mustard yellows that we might expect of the beckoning season, yet additional touches of ocean blues and greens allow for pleasant memories of a recent summer to linger on. Plenty of pillows with fringed and tasseled edges bring extra warmth inside to make up for the change to cozier climes outside. A mix of wooden textures—from the spherical turned legs on the coffee table to the illusionary carved frontage of the sideboard—draw the eye around the paneled room, with elements of interest at every turn. Rattan and jute offer mirroring textures on the furniture and textiles, bringing a rustic touch into the home.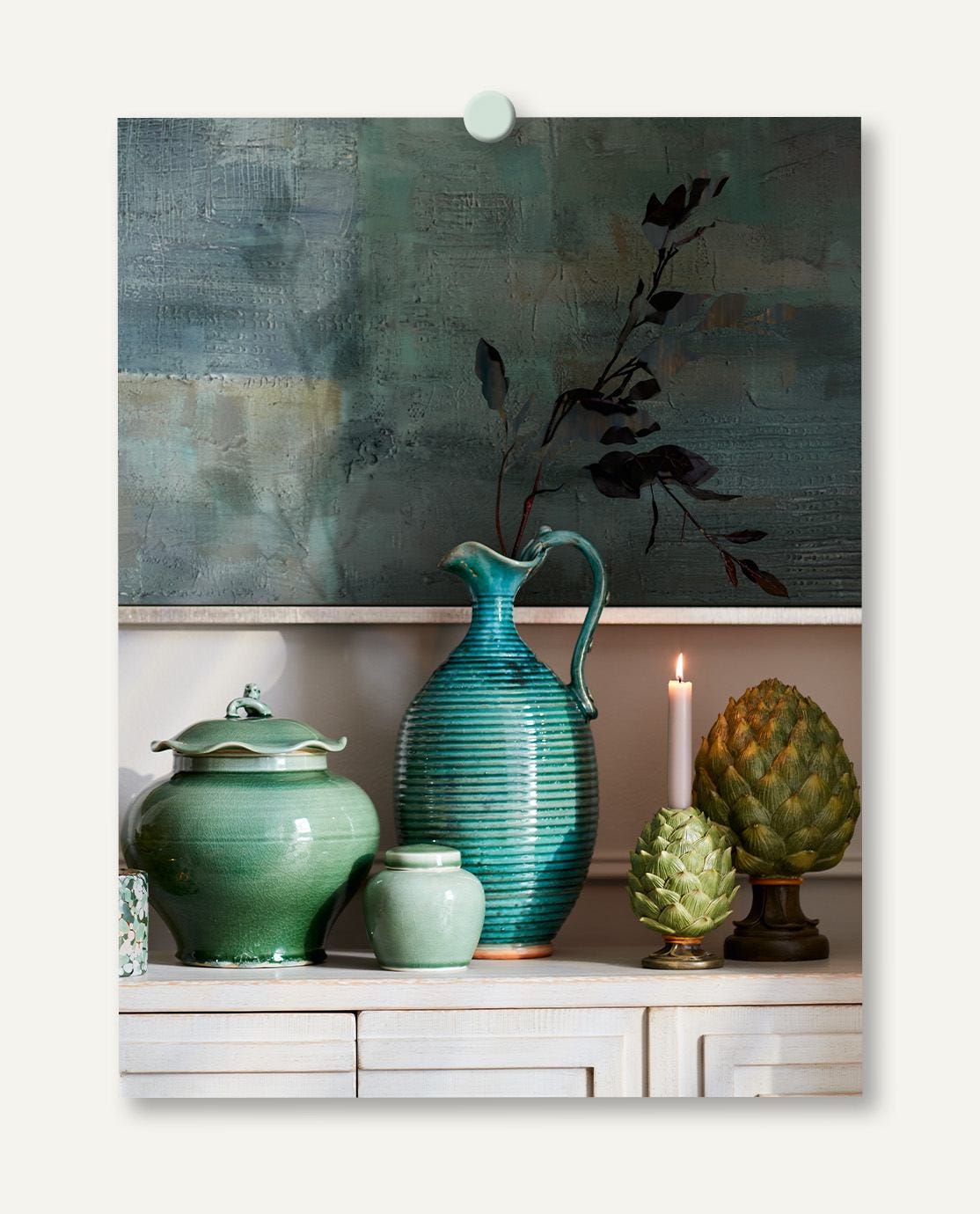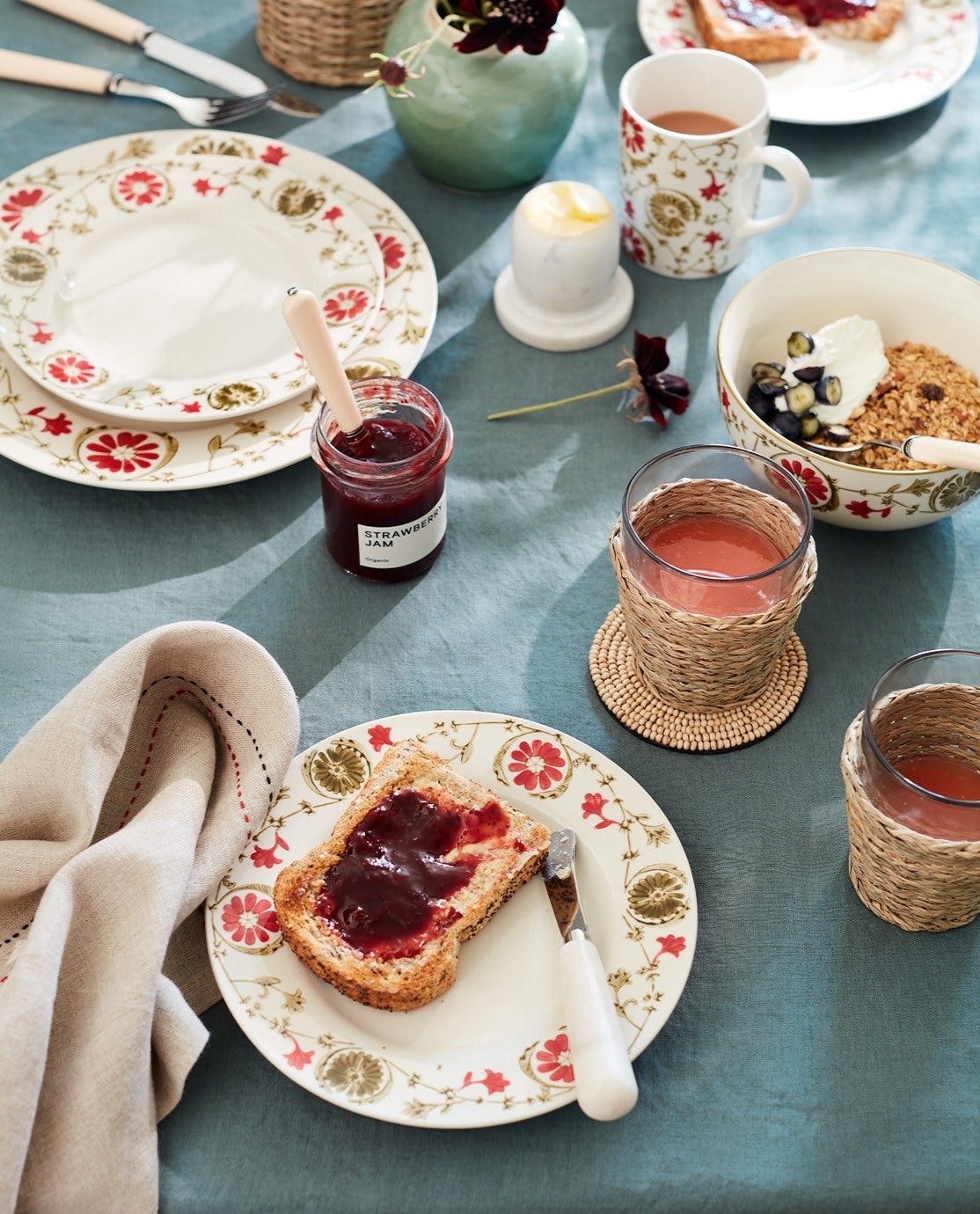 We can never take too much inspiration from nature, whether it be in the palette of colors we choose or the shape of our decorative ornaments. A house surrounded by beautifully manicured gardens will especially benefit from botanical focuses inside. Here, artichokes—an OKA favorite—in their many forms, take center stage on various surfaces, offering displays for candles and vessels for fruit. The red and green flowers of our much-loved Sheki pattern are also painted across the crockery that's casually set on the dining table, ready for a late and lazy breakfast.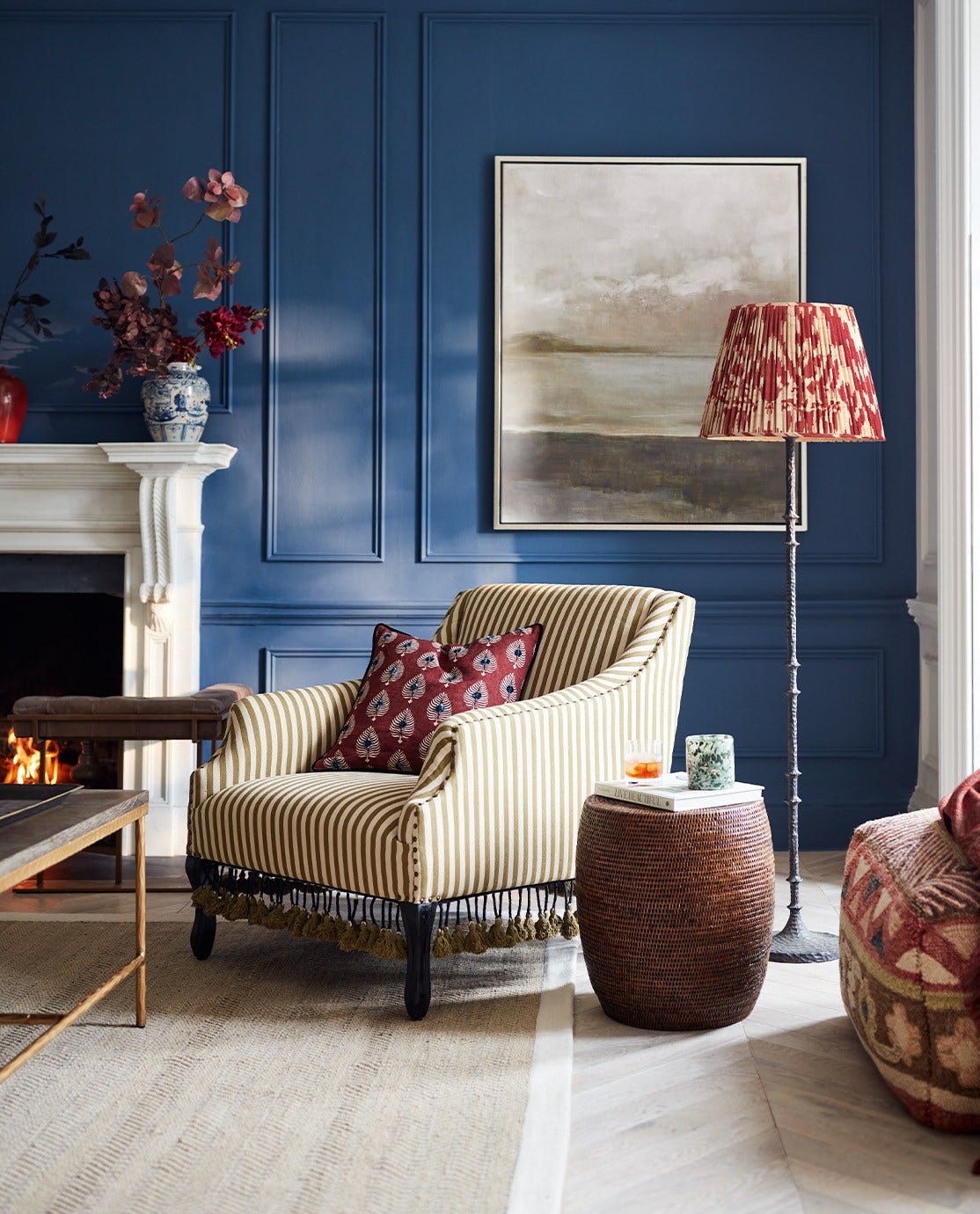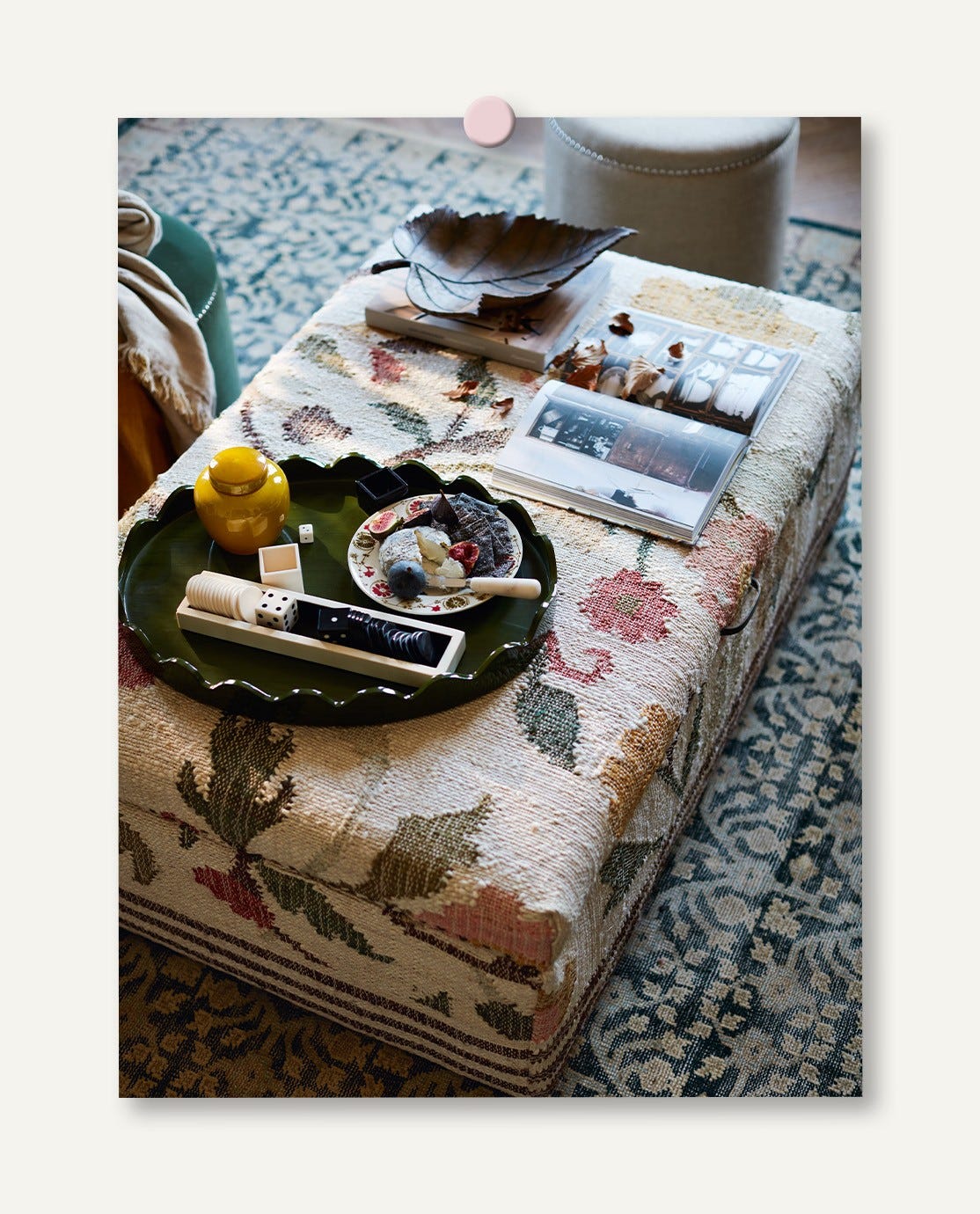 Layers of contrasting pattern can be found around the room bring an eclectic aesthetic; there's no need to stick to one style. Stripes decorate the accent chair in the corner, ikat prints adorn the silk pillows, a classic polka dot wraps around the shades on the wall lamps and iznik patterns enhance a decorative plate on the mantel.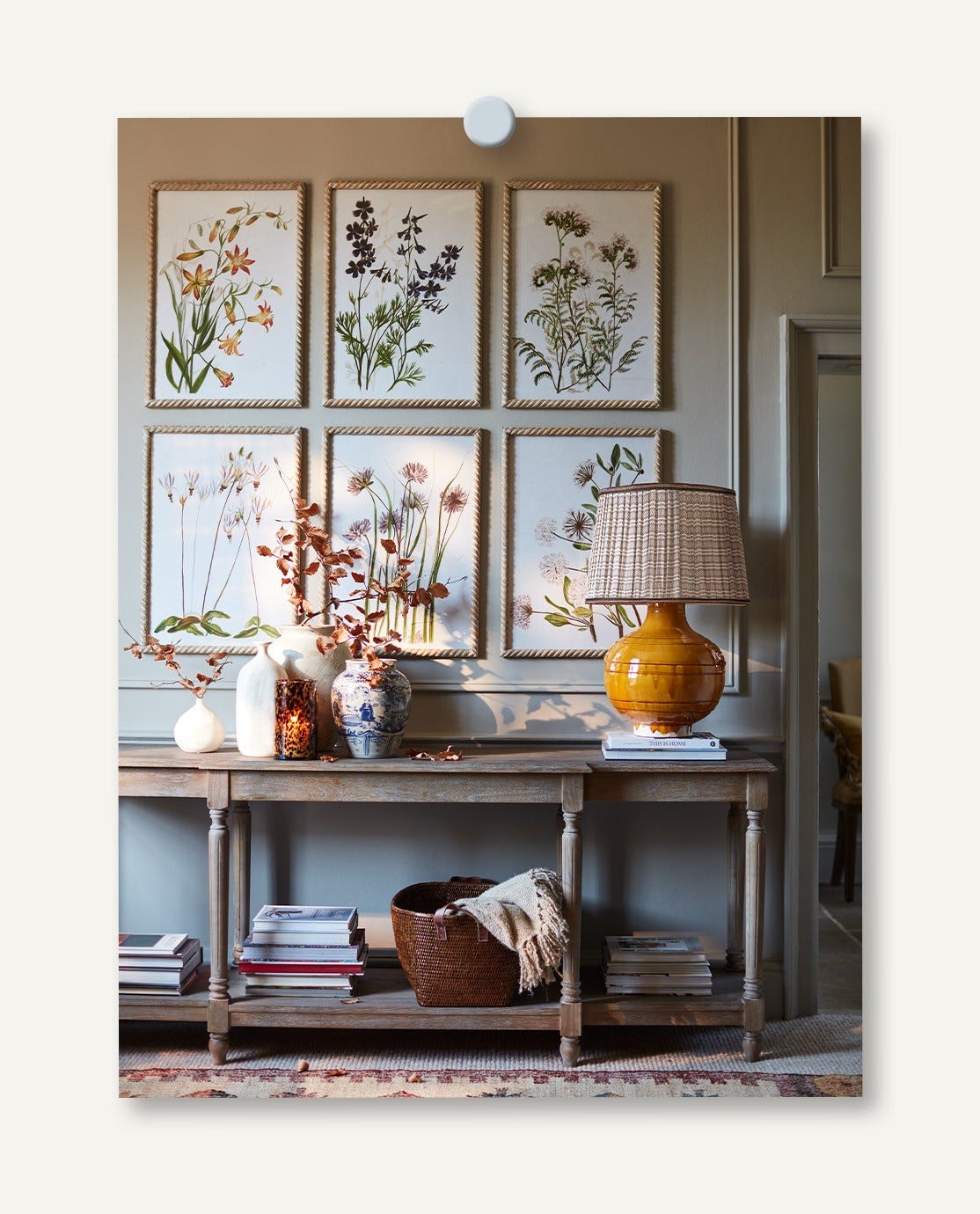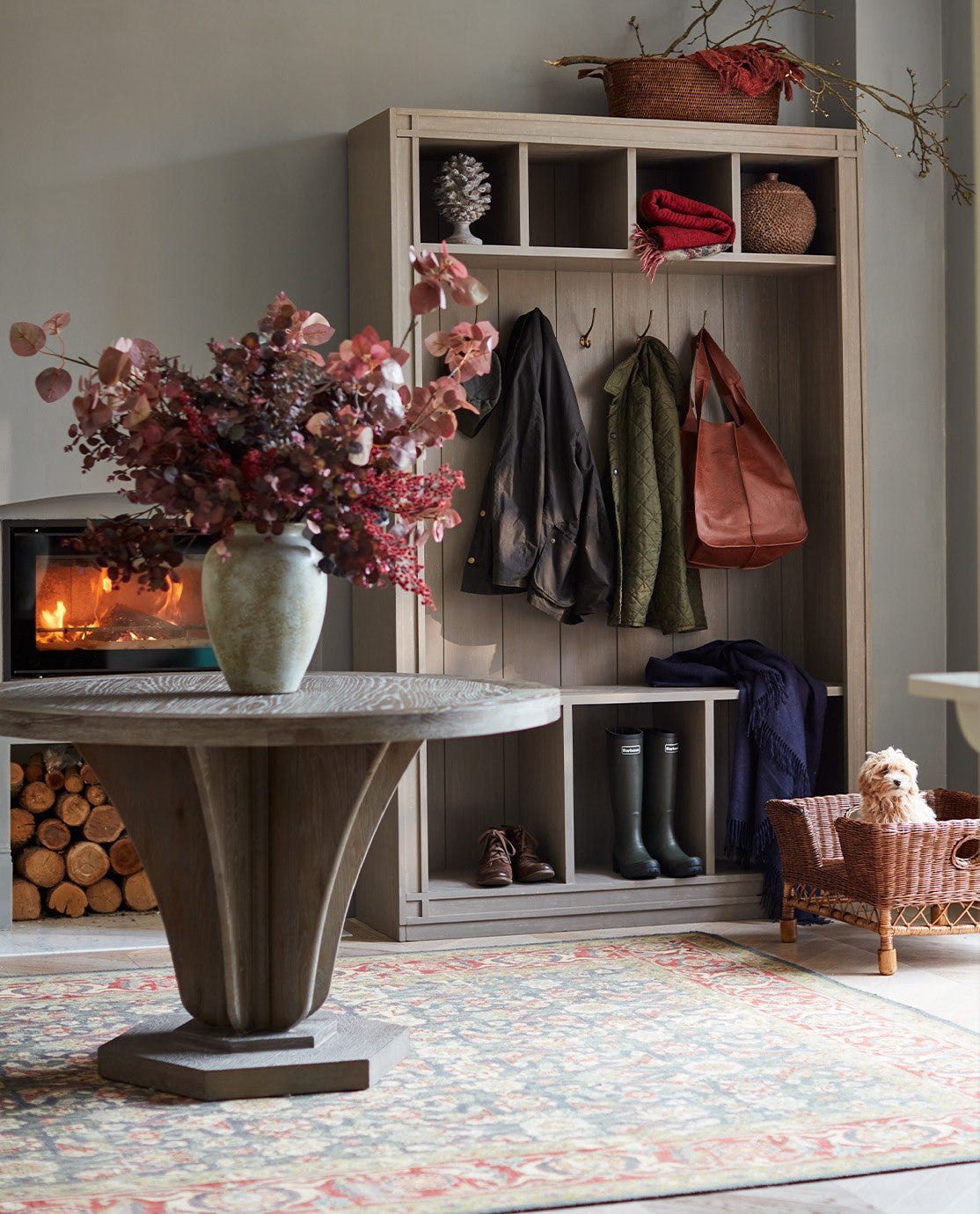 The often-forgotten space that is the entryway comes in many forms; whether a corridor or a room in itself, you can make something of it that's not only aesthetically pleasing and in keeping with the rest of your house, but also functional. Having somewhere to hang your coats and tuck away muddy boots that doubles as a statement piece of furniture will ensure your home is tidy and stylish. Plus, including plenty of surfaces for errant keys is always a winner anywhere near your front door. Rugs, as well, will warm up this place of entry where cold winds might blast through each time the door is opened—just remember not to place them too close to the threshold so that there's room for shoes to be removed before you step onto their soft surface.