Understated opulence is, by definition, a difficult concept to achieve, but this townhouse makes it look easy. With sleek, statement-making black wooden floors, nonchalantly offset by delicate gray-painted walls, the space exudes effortless elegance. In short, the perfect setting for our new take on luxury: a grown-up aesthetic that's as rooted in color and texture as it is in detail.
Much like its light-meets-dark backdrop, the refined palette is all about balance. Rich charcoals are contrasted with silvery blue hues to ethereal effect, punctuated by mirrored accents alongside pops of brass and gold, lending the look its low-key glamour. High ceilings give ample space for our tall, statement floor lamps, which balance out the townhouse's generous proportions. In the evening, when the light from the large window dims and the blinds are lowered, the lamps emanate an opulent glow, perfect for cozying up for a night in. Large mirrored artwork adds interest to the walls that would otherwise be a blank canvas.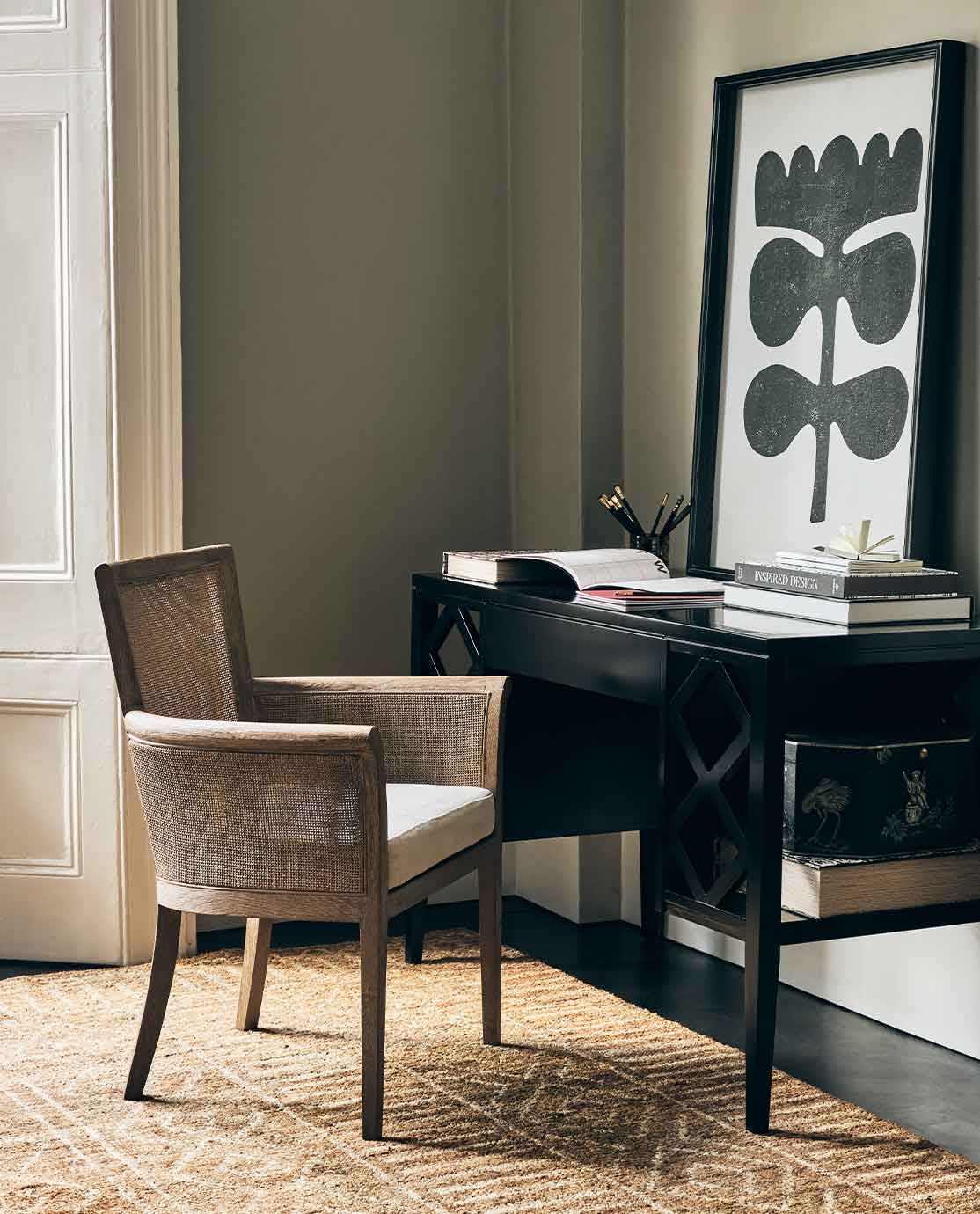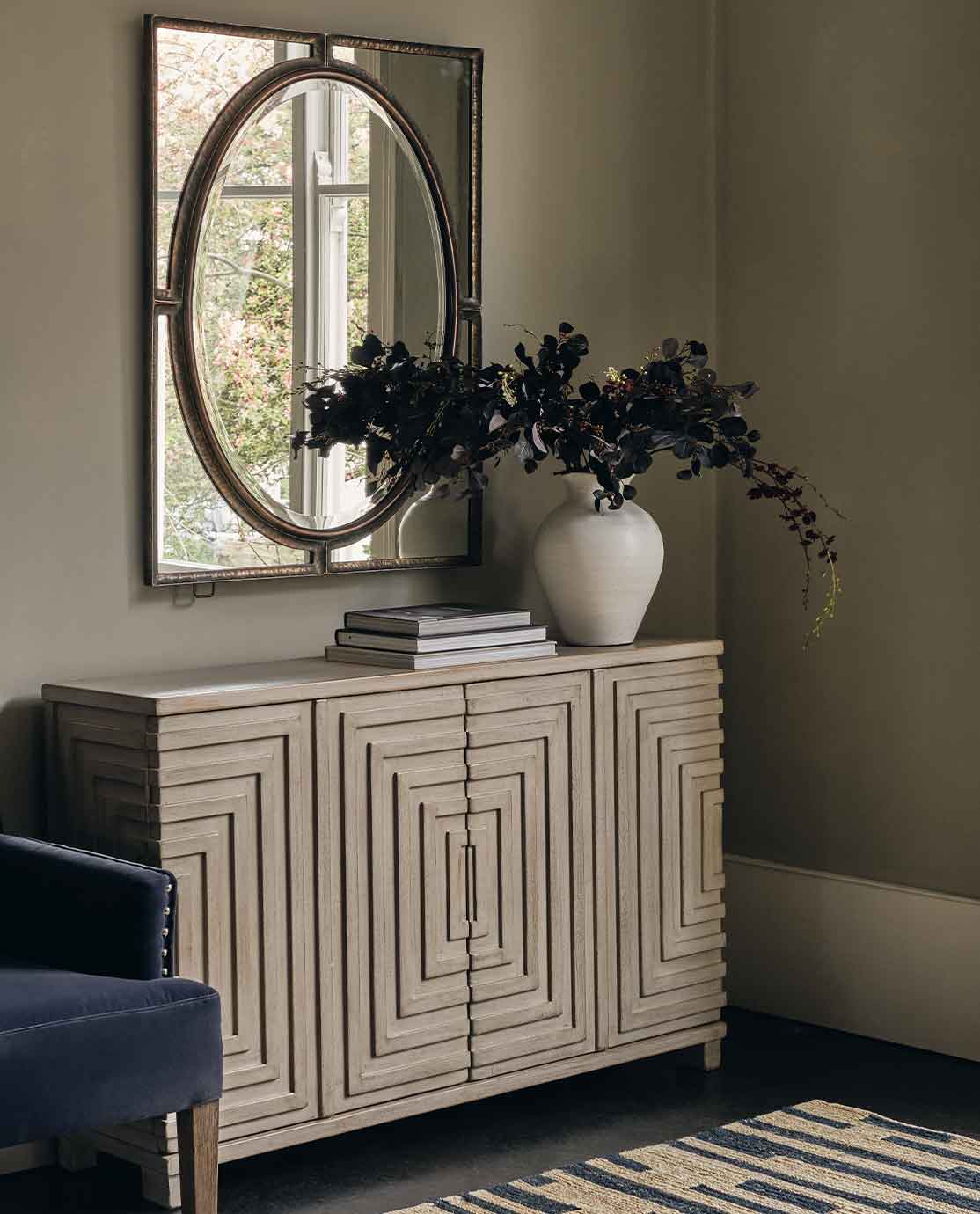 Artwork propped on cabinets or sideboards lends a lived-in and casual air to the hustle and bustle of the townhouse home. The mirrors help rooms to look more spacious and reflect natural light to brighten up the neutral color palette, while large rugs soften the appearance of the geometric furniture.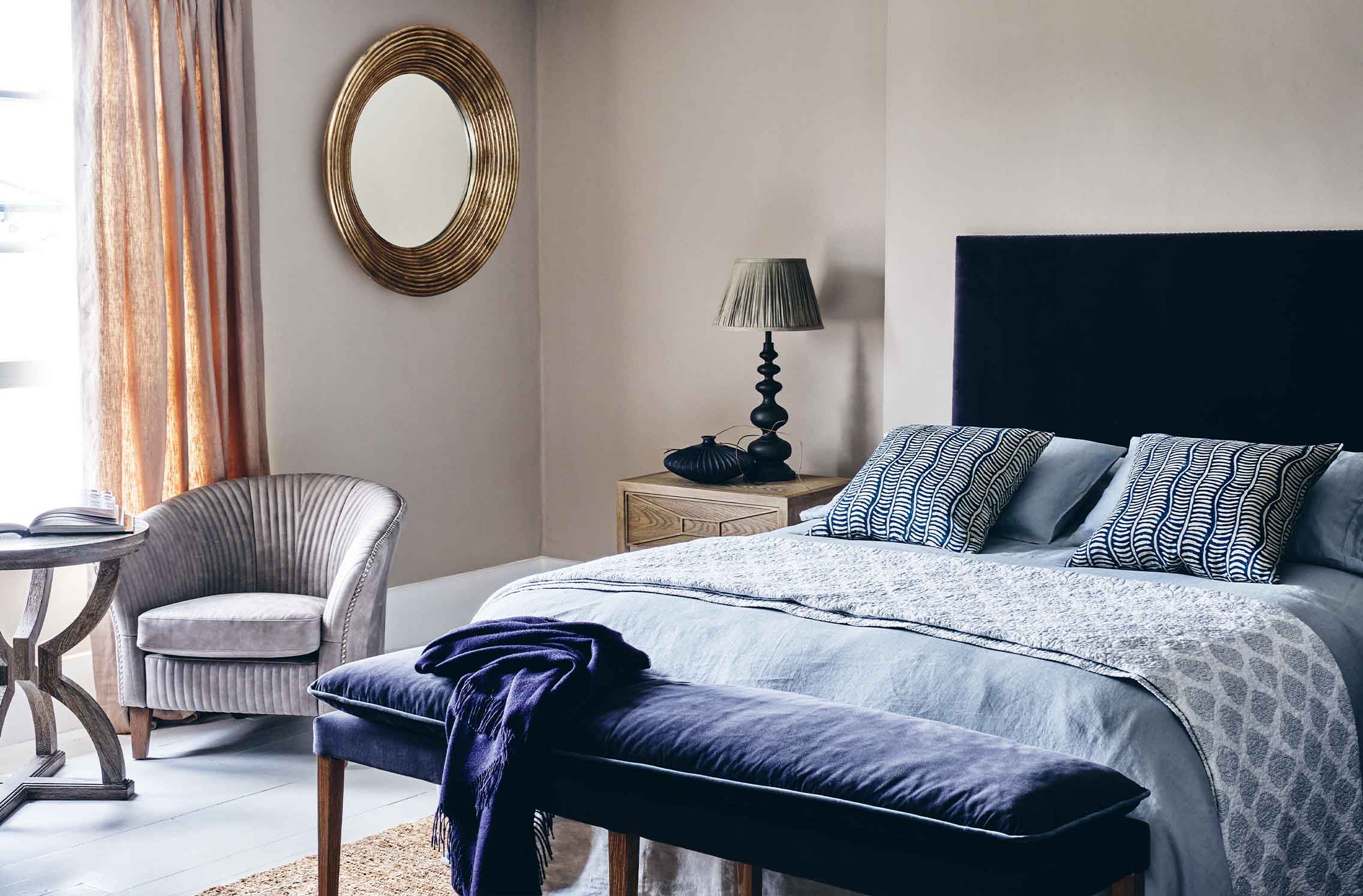 In the bedroom, layers of gently weathered wood, a jute rug and draped blankets, bring a little country warmth to the city. In contrast, an infusion of glamour comes from the tactile velvet bench at the end of the bed which perfectly matches the large headboard.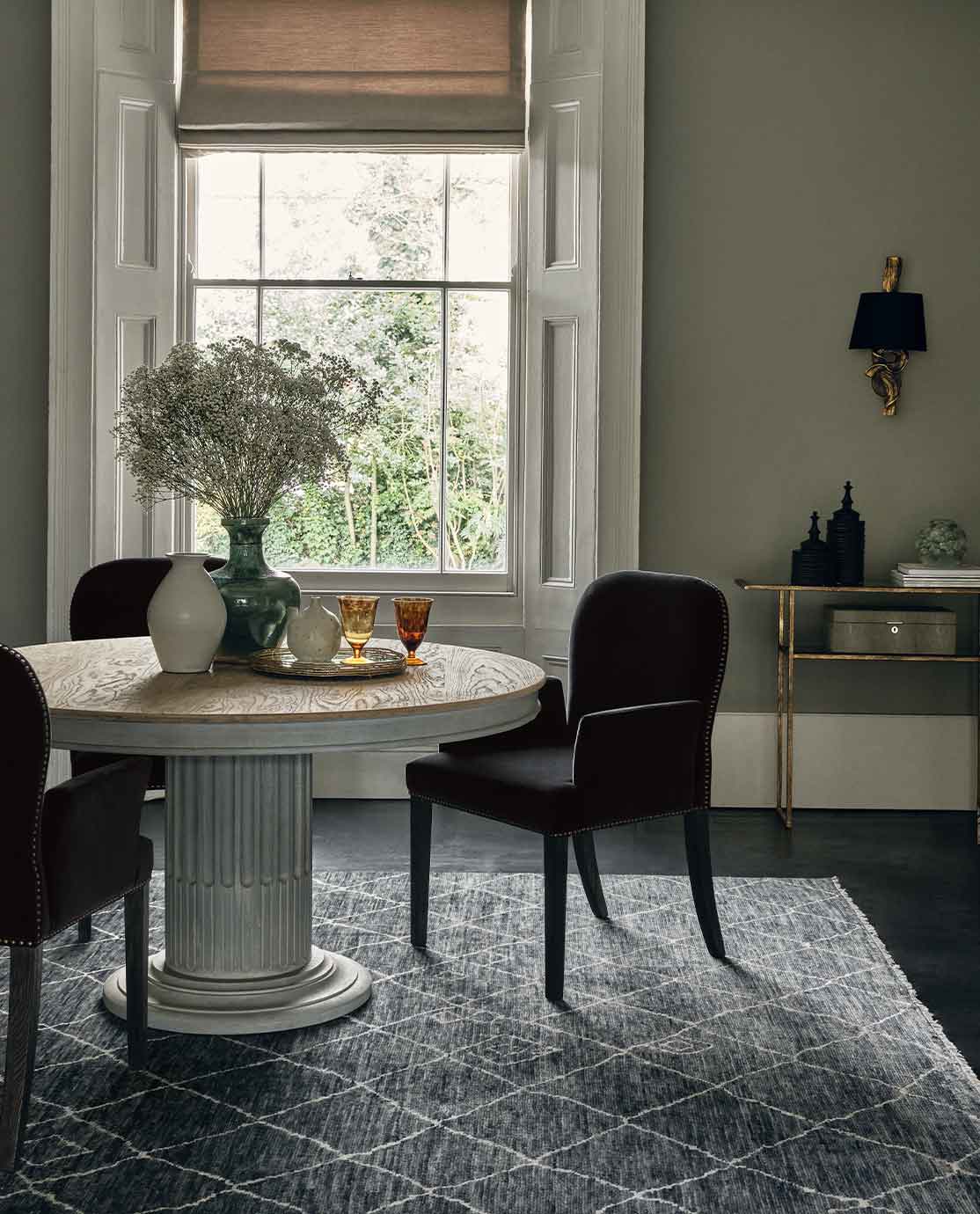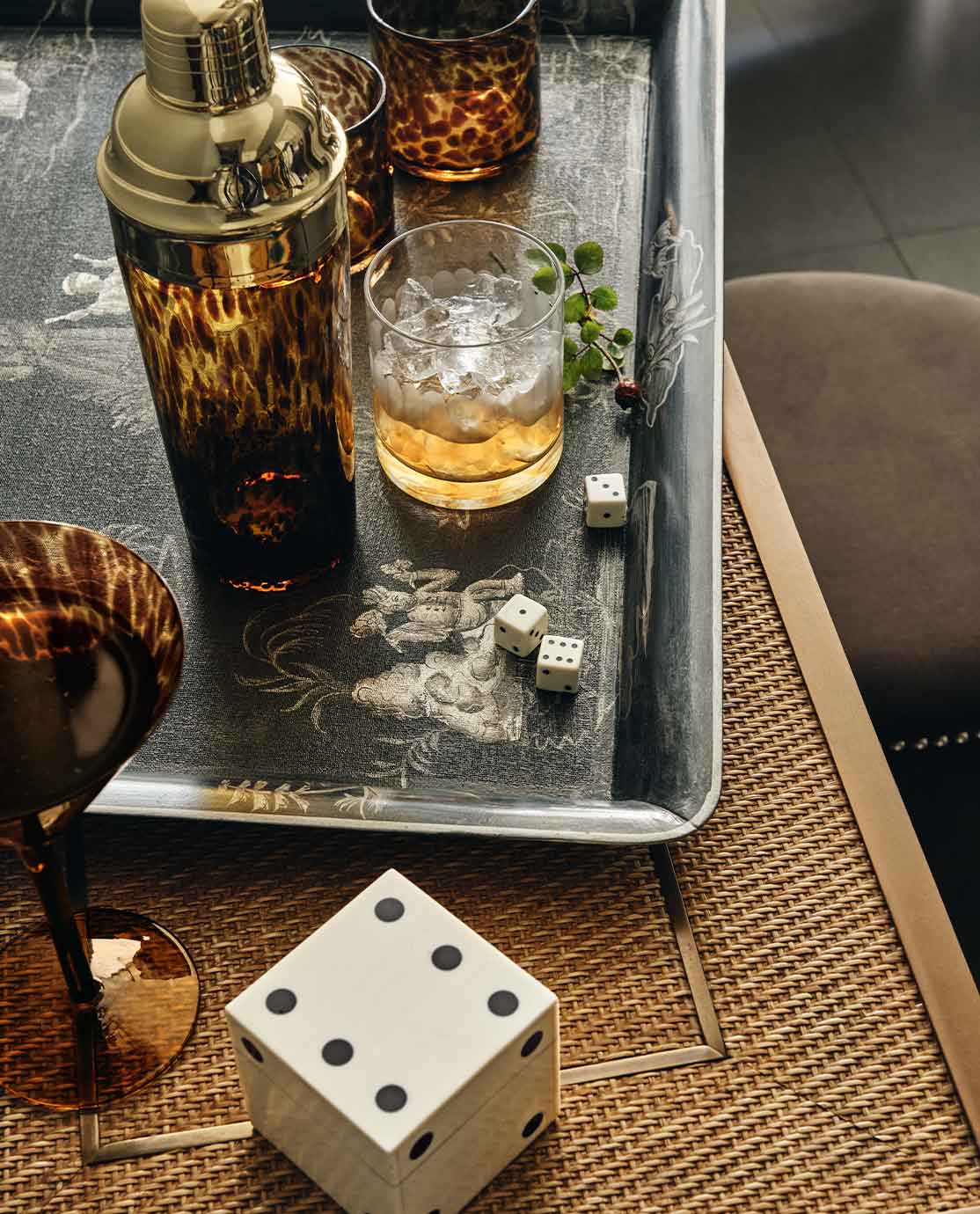 In the dining room, a round table encourages a companionable atmosphere and comfy armed chairs upholstered in velvet will be sought-after perches. Accessories double as conversation starters; follow our lead with vases, flower arrangements and this cocktail set and dice box (your guests don't need to know whether you use the dice or not…) these little details make your house a home, and show that it is used, loved and growing with you.