Rattan was where it all began for us; when our Founders launched OKA in 1999, the very first catalog featured a collection of handcrafted rattan accessories and storage, inspired by ancient designs from the Far East and adapted for modern life in the West. Rattan has taken pride of place among our designs—and in our homes—ever since.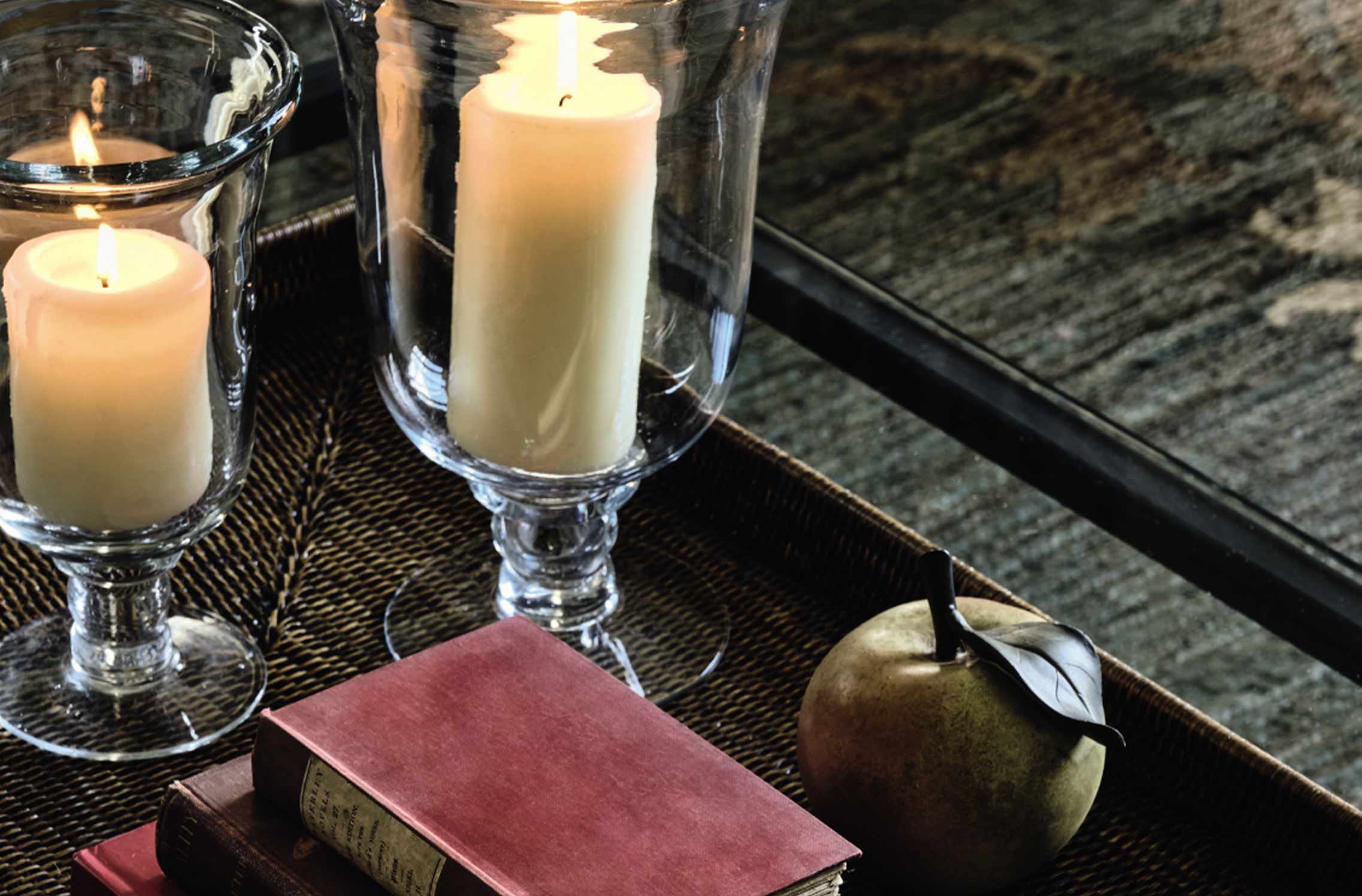 Originally finding favor in warmer climates—from the West Indies to India and then on to the UK—during the Victorian period, rattan continued to be a fixture in homes that wanted a subtly "exotic" touch. In the 1960s and 1970s, rattan (and wickerwork generally) grew in popularity, becoming a staple for more bohemian-style interiors. Now, rattan continues to be a much-loved material—whether used to form garden furniture, storage or decorative pieces, it brings a relaxed, natural element to a scheme.
As a staple element of OKA design, we've long been committed to always sourcing the highest-quality, naturally grown rattan, supporting traditional processes and celebrating the skilled craftsmanship required to create each piece. But why do we have such a soft spot for this material?
Strong, sustainable and lightweight, rattan is a material that transcends trends and stands the test of time; perpetually popular, it blurs the line between simple and sophisticated, and suits elegant contemporary interiors as effortlessly as relaxed country dwellings.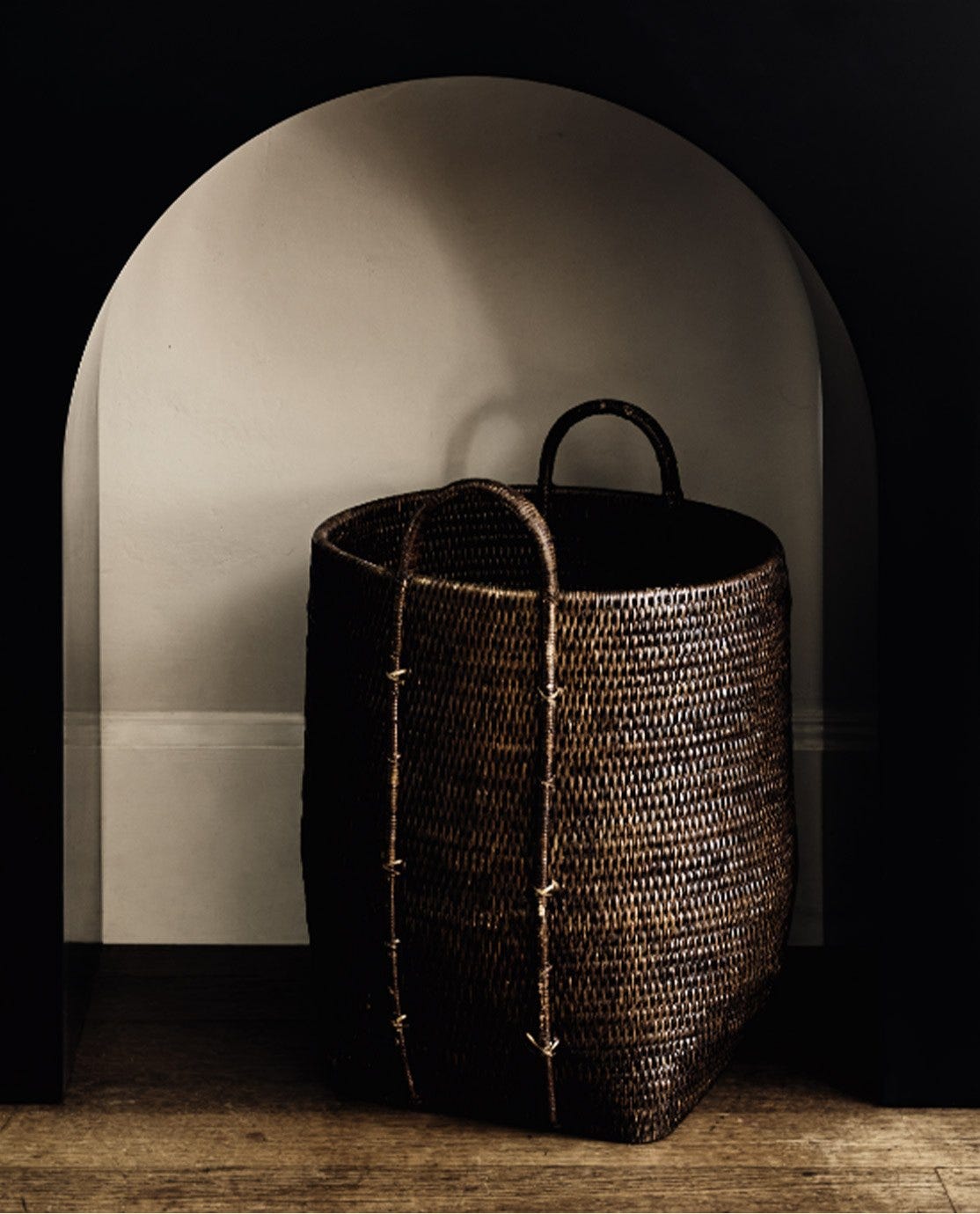 Today, our rattan collection features everything from place mats and pet beds to glass-topped cake stands and umbrella stands. We've also developed an extremely realistic all-weather "rattan" garden furniture range, which looks just like the real thing but is better suited to life (and the changeable weather) outdoors.
Real or synthetic, rattan's natural appearance blends beautifully into a wide range of interiors. We love using it to bring a tactile element to a scheme, whether by layering it under china on a dining table or contrasting it with velvet or linen upholstery in a living room. There's something about its hand-woven texture that adds a relaxed quality to a space, instantly making it feel more comfortable and characterful. And its robust nature means that rattan will stand up to years of use, whether it's crafted into the form of a waste paper basket, a set of storage boxes or a handsome chest that resides at the foot of a bed.
We know what we love about its esthetics and properties, once it's crafted into our designs, however what drew us to rattan in the first place, and what exactly goes into making this durable material? We delved into a few FAQs to let you share in our passion for this material at a slightly deeper level.
Where does rattan come from?
A close, fast-growing relative of the palm family, rattan is indigenous to tropical parts of Australia, Asia, and Africa. It grows from the forest floor, scaling fruit, cedar and rubber trees, and is harvested and processed by farmers. There are about 600 species in total.
What is rattan used for?
Rattan isn't just suitable for furniture; as well as certain types being edible, the material is often collected to build housing in more rural areas. It's strong and pliable, which is why it's commonly used in basket-weaving and to make woven products, such as storage boxes, coasters, and placemats.
Some species bear fruit that produces a red resin, known as "dragon's blood". The resin is collected and transformed into varnishes, pigments, and incense, which are used in everything from traditional medicine to musical instruments (violins get their cherry red finish from natural rattan dyes).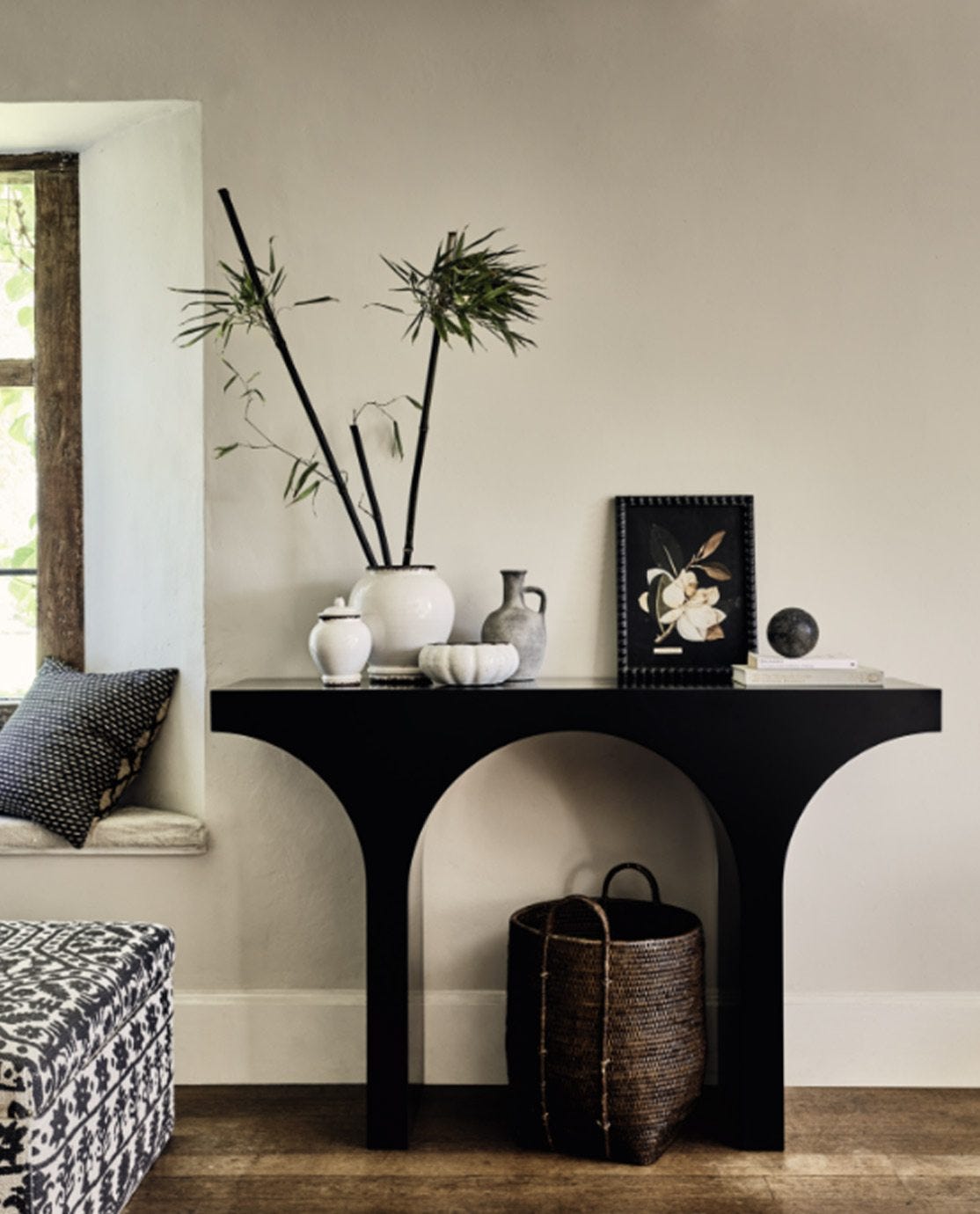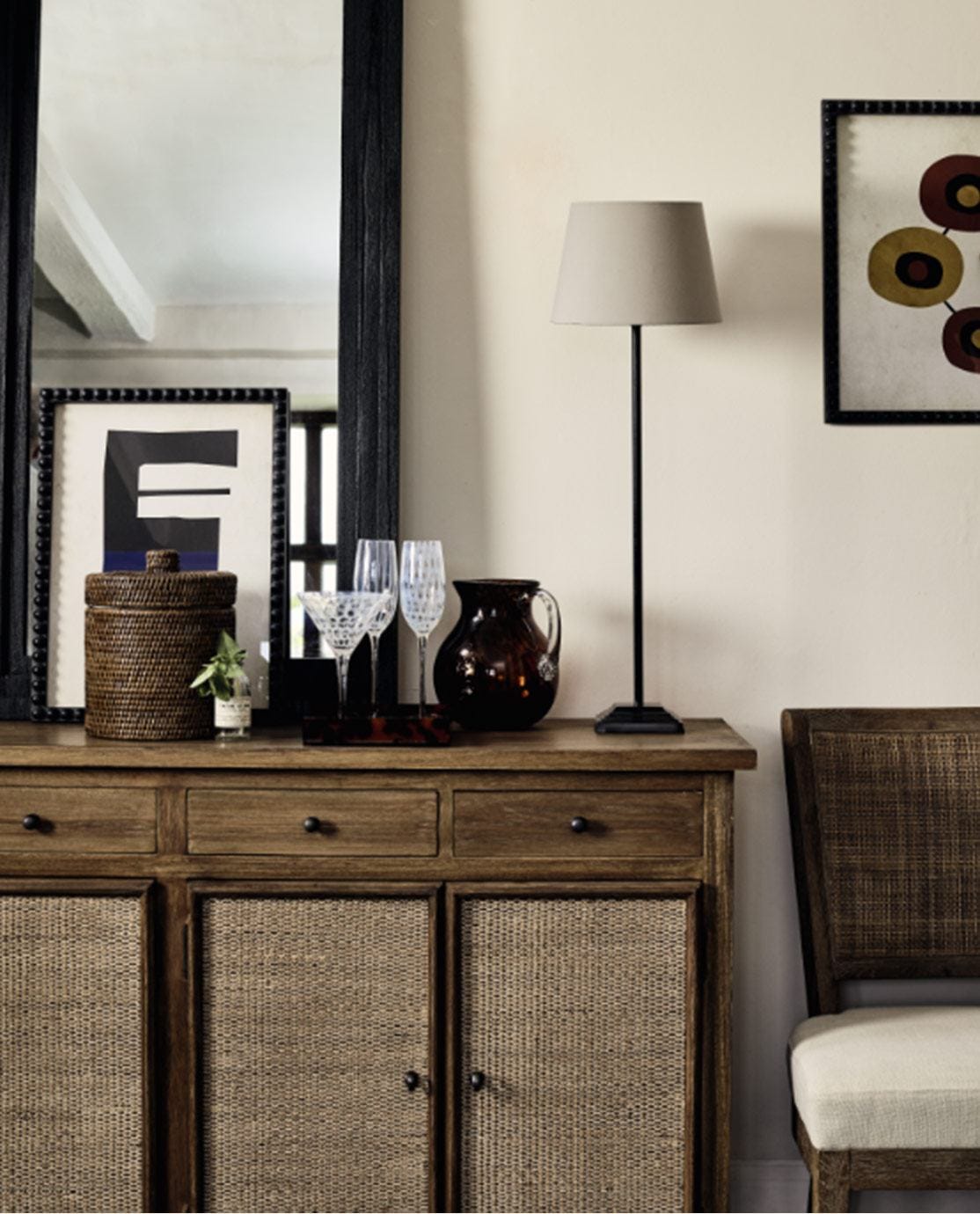 What is the difference between rattan and wicker?
Rattan is a plant, whereas wicker is a weaving process that is used to create hand-crafted items. Rattan accessories will always be woven from rattan, while wicker products can be constructed from bamboo, straw, or willow.
Can rattan furniture be used outdoors?
Rattan furniture can be used outdoors, but it should be covered when not in use and brought inside during winter. It isn't weatherproof and will crack—and eventually break—if exposed to rain or direct sunlight for extended periods.
Luckily, there are some great synthetic rattans, including our all-weather "rattan"; made from non-rusting aluminum, with an artificial resin coating, it's so realistic that you'd never be able to tell it apart from the real thing. Most outdoor sets, sun loungers, and armchairs in the OKA collection are made from our all-weather "rattan".
Is rattan furniture durable?
Rattan has a naturally solid core, which makes it ideal for homeware and furniture. That said, while natural rattan is strong, it isn't showerproof, so we recommend keeping pieces made from non-synthetic varieties indoors.
How to clean rattan furniture
Woven items need careful cleaning. We suggest that you clean your rattan accessories with a duster or vacuum cleaner, or wipe it gently using a soft cloth dipped in warm water.