Spotlight On:
The Grisewood Lamps
The original Grisewood Table Lamp was inspired by the slender form of an antique desk lamp. Designed with versatility in mind, it has proven so popular—gracing everything from home bars and studies to dining rooms and even garden parties—that we can't help but switch things up, refreshing it season after season.
Behind the Design of the Sheki Tarma
Our Co-Founder Sue Jones has always been one to follow her instincts, often seeking inspiration for one piece, only to find something that leads her creative mind in a new direction entirely – and this holds true when it comes to the Tarma. While exploring a trade fair, she stumbled upon a part-kilim, part-printed rug hybrid, and the cogs were set in motion for what was to become this iconic loveseat.
The Table Lamp
Our much-loved design, handmade from iron and brass, available in a variety of statement colors.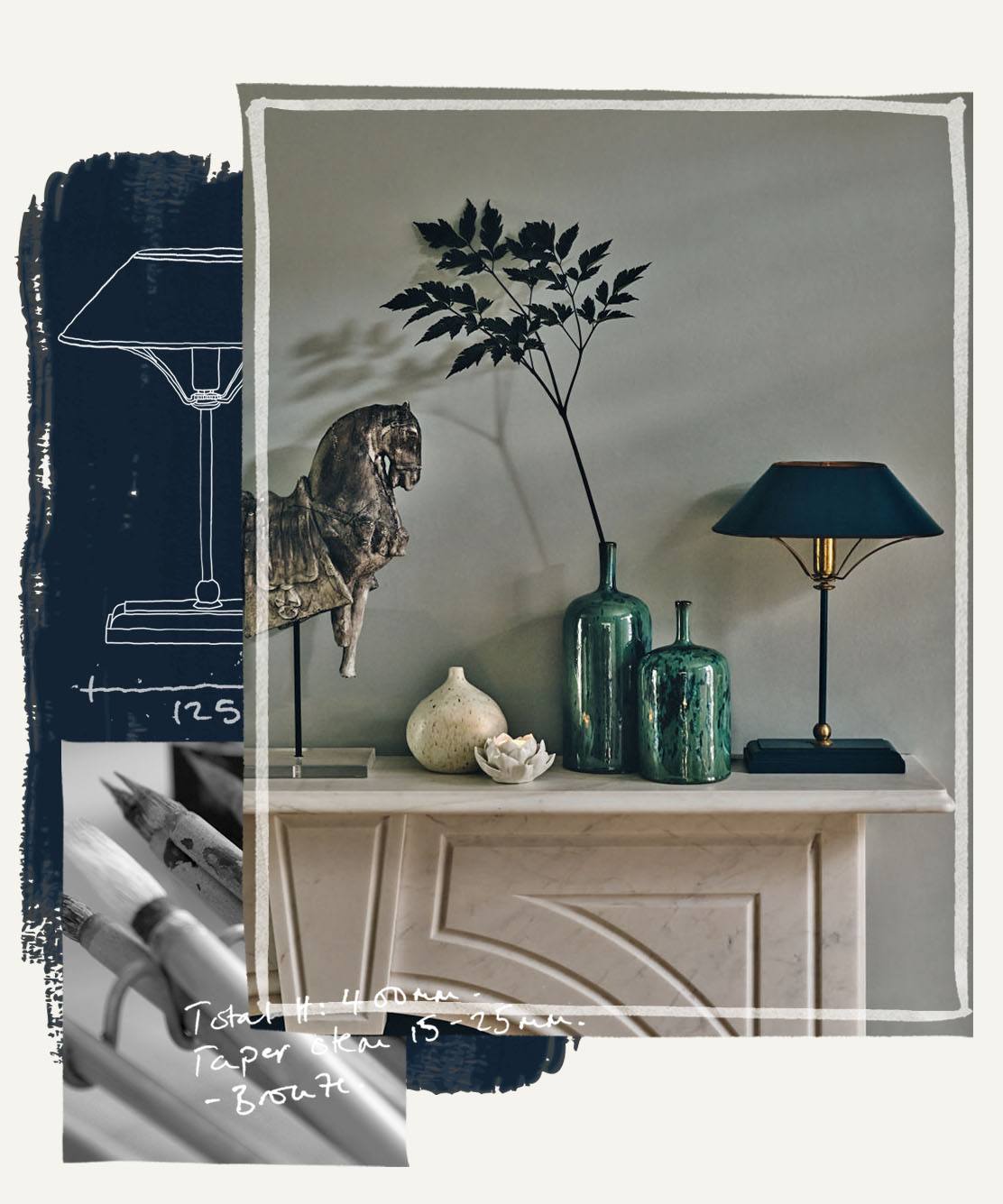 "It doesn't get any better than our Grisewood Lamp; with a gold-painted interior, not to mention the wide range of exterior finishes, it's so beautiful."
Antoni Roig, Senior Interior Designer
The Mini Wireless LED Lamp
The even smaller LED version is dimmable, rechargeable, and can go wherever you go.
"You can use it outside or in the middle of a dining table, and it's beautiful. It's a high-quality piece that I think will transform people's outdoor and indoor dining experiences. It would also make a marvelous present.">Sue Jones, Co-Founder of OKA
TARMA STYLED BY YOU