Seasoned hosts will know that a holiday celebration comes not without its challenges. As we look forward to the festivities, and all of the wonderful food, decorations and time with family and friends that it brings, our thoughts turn to the necessary planning that comes with hosting during this period. If you're getting ready and wondering how to prepare your home for holiday guests, keep reading to discover our best tips and tricks. From the ultimate guest bedroom to festive table setting ideas and sitting room seating, we've gathered lots of ideas for how to make guests feel welcome this winter—because, in the wise words of our Co-Founder and Creative Director Sue Jones, "Why should I ask people to come and stay in my house, if they're less comfortable than they would be at home?"
Create the Ultimate Guest Bedroom
Why is having overnight guests so stressful? Introducing additional people into your household routine can feel, at times, overwhelming—there's extra bed linen, towels and food to consider, not to mention comfort and entertainment. If you're debating how to make guests feel welcome overnight during the holidays, then creating a space in which they can relax, unwind and catch 40 winks should be high on your priority list. Not only will this make them feel instantly at home, but it also allows everyone to have some respite during a busy, sociable period—a necessity for all involved.
When it comes to guest bedroom ideas, we'd advise beginning by creating a cozy ambience—essential for those cold, winter nights. Layer up blankets, pillows and throws on the bed in a mix of textures to bring warmth and depth to the room. If your guest bedroom has wooden flooring, a rug on either side of the bed will be much appreciated by cold toes in the morning. Don't forget to add a nightstand or two, decorated with table lamps for late night reading. For a thoughtful touch, leave nearby outlets empty so visitors can charge their phones (or earn extra brownie points by leaving spare chargers out for them to use).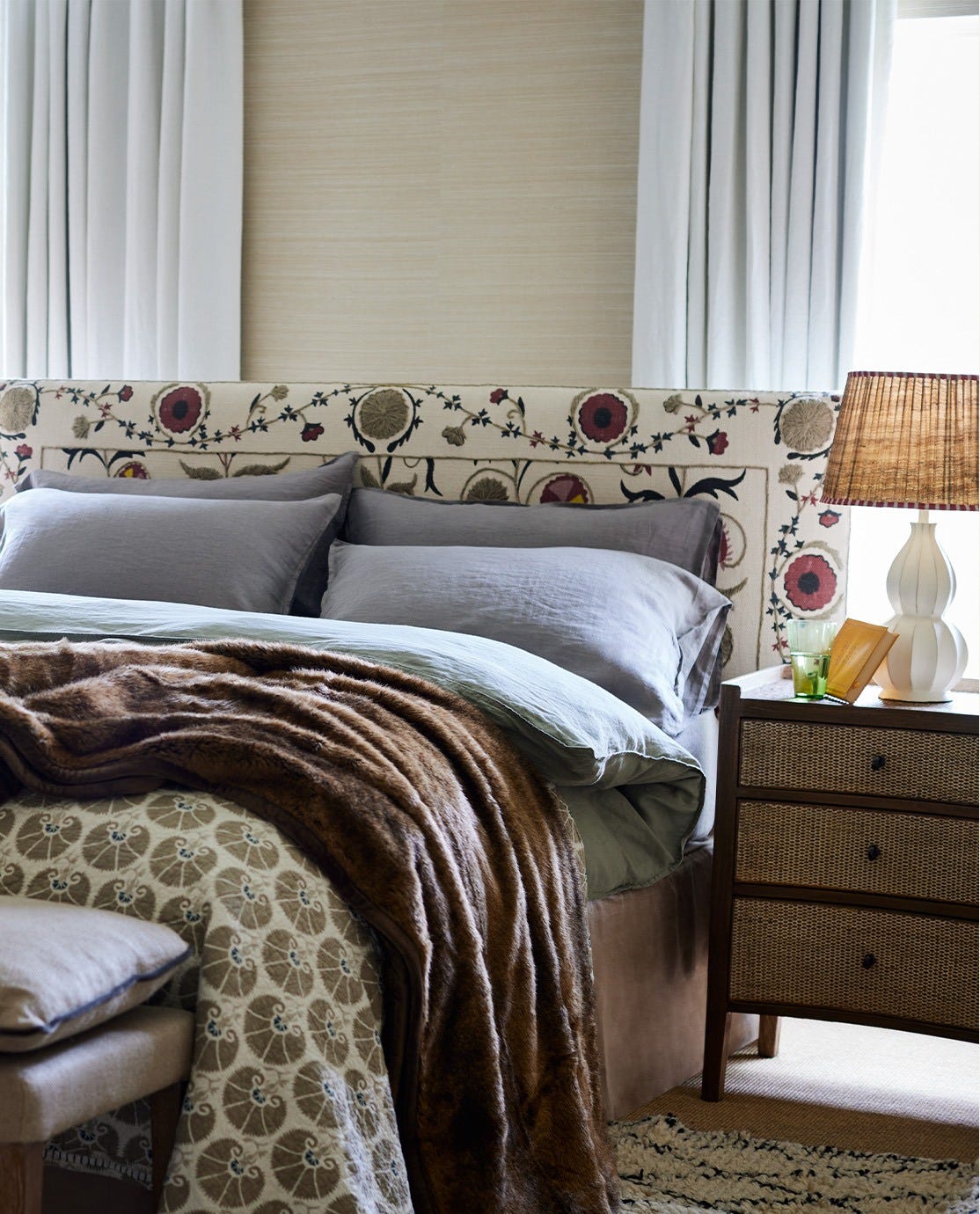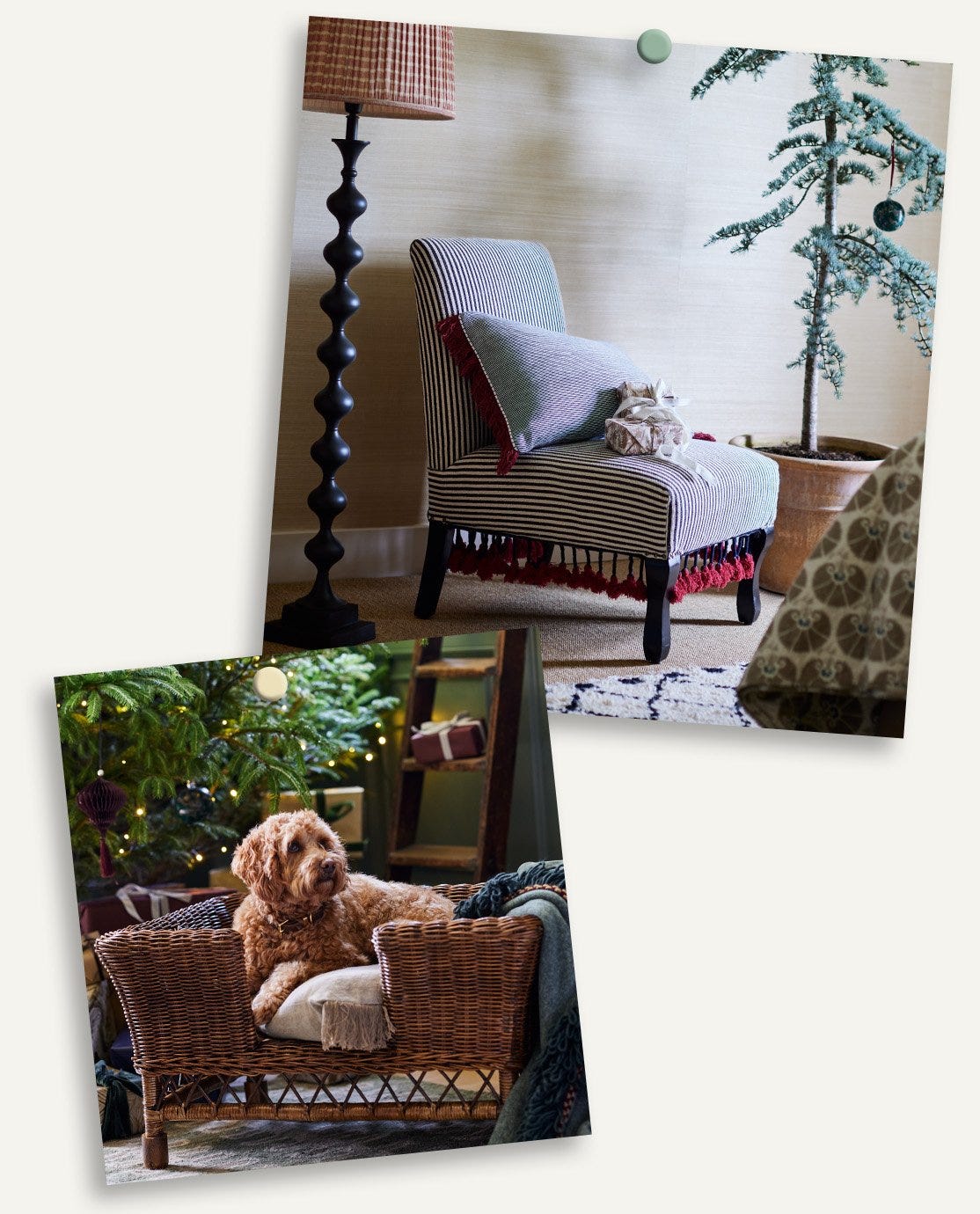 Let Them Make Themselves at Home
How to make someone feel welcome in your home? Let them settle in as if the space was theirs. Sure, a good host will always be primed and ready to make a drink when needed, but if they're staying for a several nights, it's nice if they feel comfortable enough to help themselves. There are also some cute ideas for house guests that you can follow to add a special touch—slippers by their bed, towels in the guest room and toiletries are considerate additions. Often it's the small but thoughtful details that really make a guest feel at home—why not leave spare coat hangers in the closet and room in the dresser so they can store their belongings, place fresh flowers in their room or write them a welcome note with the WiFi code? These are all nice touches for guests that will show you've put thought and care into their stay.
If their four-legged friends are joining too, add a few additional creature comforts to help them feel at home. Think pet pillows by the fire, bowls for food and drink, a comfortable bed in the guest bedroom, and treats and toys to keep them entertained. A spare towel by the front door will help to keep mucky paws at bay, a saving grace for both your guests and your flooring.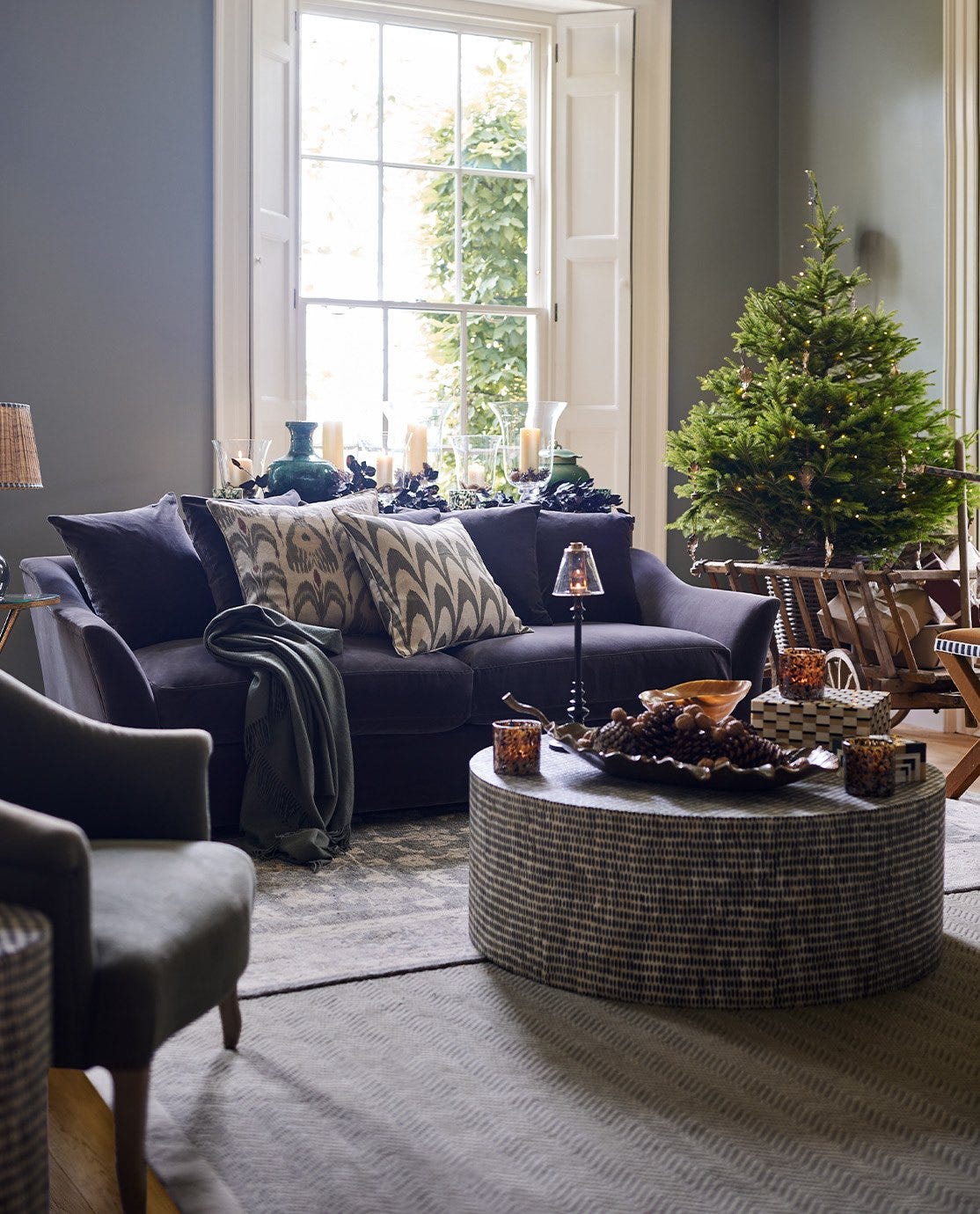 Invite Your Guests to Sit with Plenty of Seating
The host with the most is always prepared to welcome guests at a moment's notice. Key to this is ample seating; from sofas to armchairs to dining chairs, ensuring your visitors can relax in comfort should be a priority if you're getting ready for the holidays. "For long, lazy dinners," says Sue, "use your most comfortable chairs with extra pillows." Our signature Stafford chairs are designed specifically with long dinners in mind, with cushioned seats for extra comfort and a narrow silhouette to fit more people around the dining table.
In the sitting room, a large sofa decorated with plump pillows will keep guests happy all afternoon long. Be sure to include a couple of armchairs for those who aren't fans of sharing. Ottomans and footstools, such as our signature Costellini, double as spare seating for impromptu gatherings. If you have a fireplace, arrange a few floor pillows by its side so guests can warm up after a cold winter walk.
Fill Your Home with the Scents of the Season
With the power to conjure up memories—and create new ones—the right scent can transform a room. Smell is one of the first things we notice when we enter a space, so create a warm welcome by arranging reed diffusers and scented candles around your home. Different scents will capture different moods; select light and breezy fragrances for the kitchen and bathroom and look for warmer aromas for the sitting room and bedroom. Anything with spiced or woody notes will create an instant fall feeling.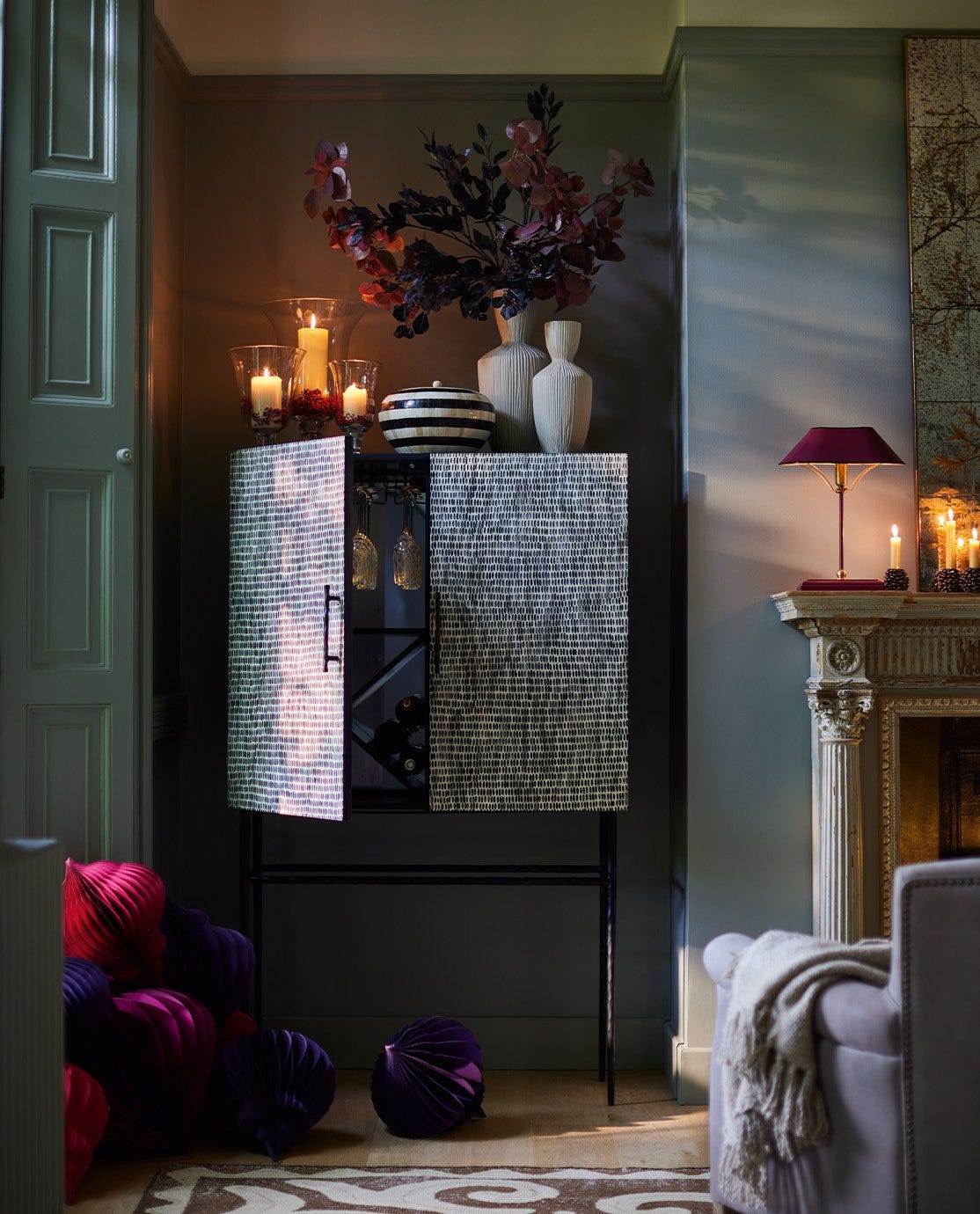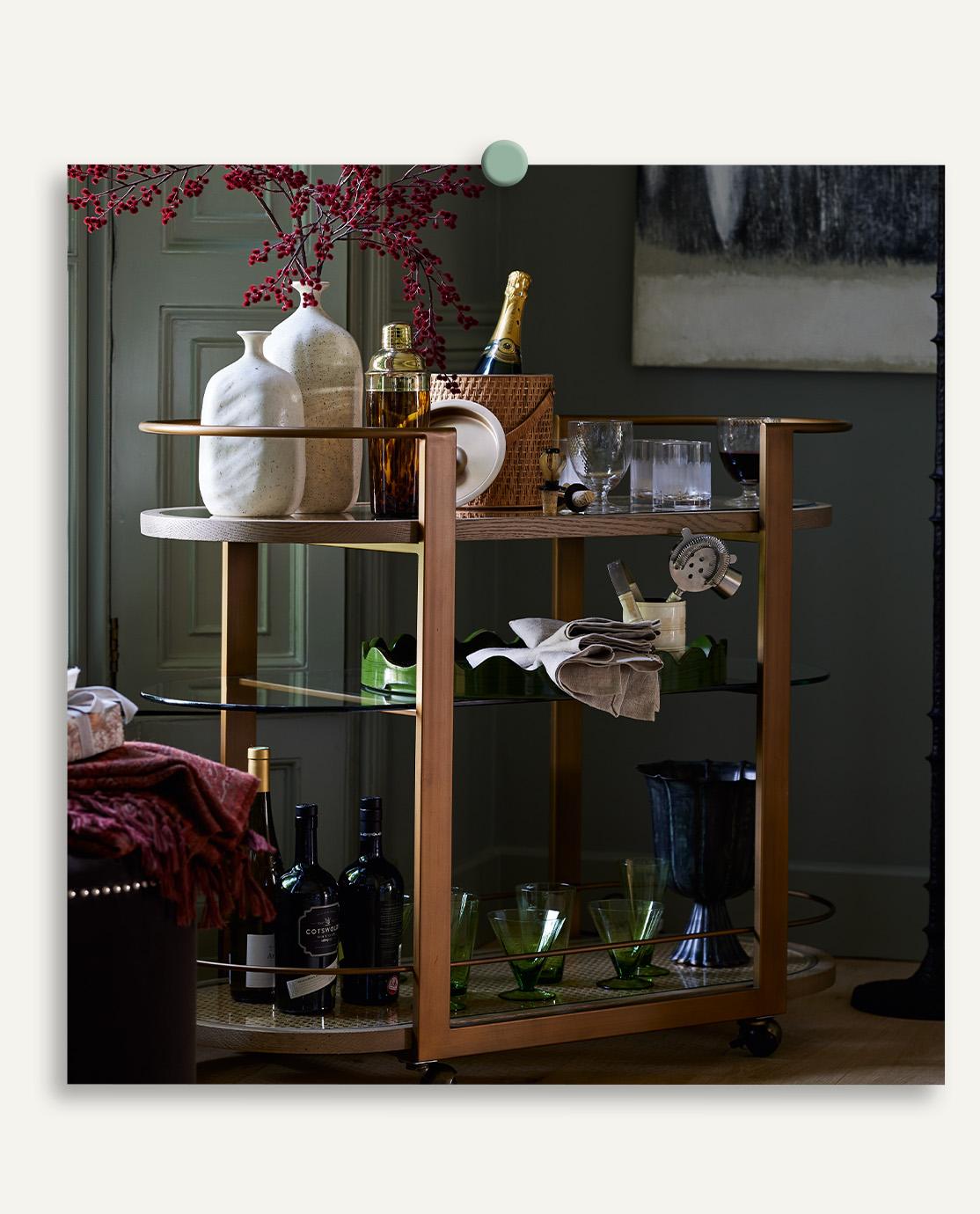 Keep the Drinks Flowing with a DIY Home Bar
When your guests finally arrive, you'll want to enjoy spending time in their company. Save yourself the hassle of running back-and-forth to the kitchen by stocking a home bar with all the drinks, glassware and serveware you need for a good time. "Create a relaxed atmosphere where guests can help themselves by having stylish bar accessories and a selection of glasses on hand—the right one makes all the difference," says Sue. "Don't forget a good tray or two to transport your drinks from one room to the other."
Plan ahead by pre-cutting any fruit and garnishes, which can be arranged in decorative dishes, and fill decanters with your favorite wine. An ice bucket and cocktail shaker are essential when serving aperitifs before dinner. Read our guide to the ultimate home bar for further inspiration.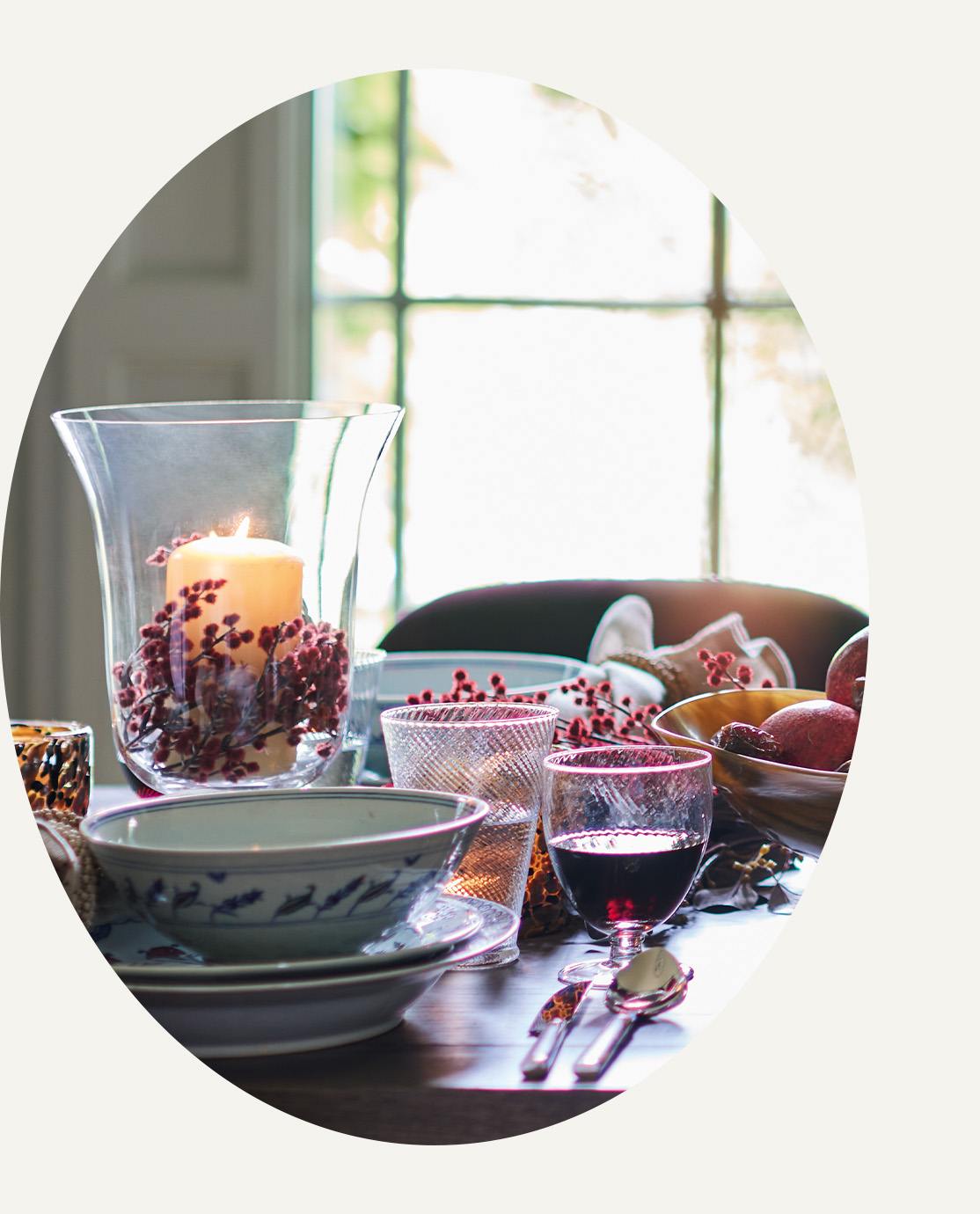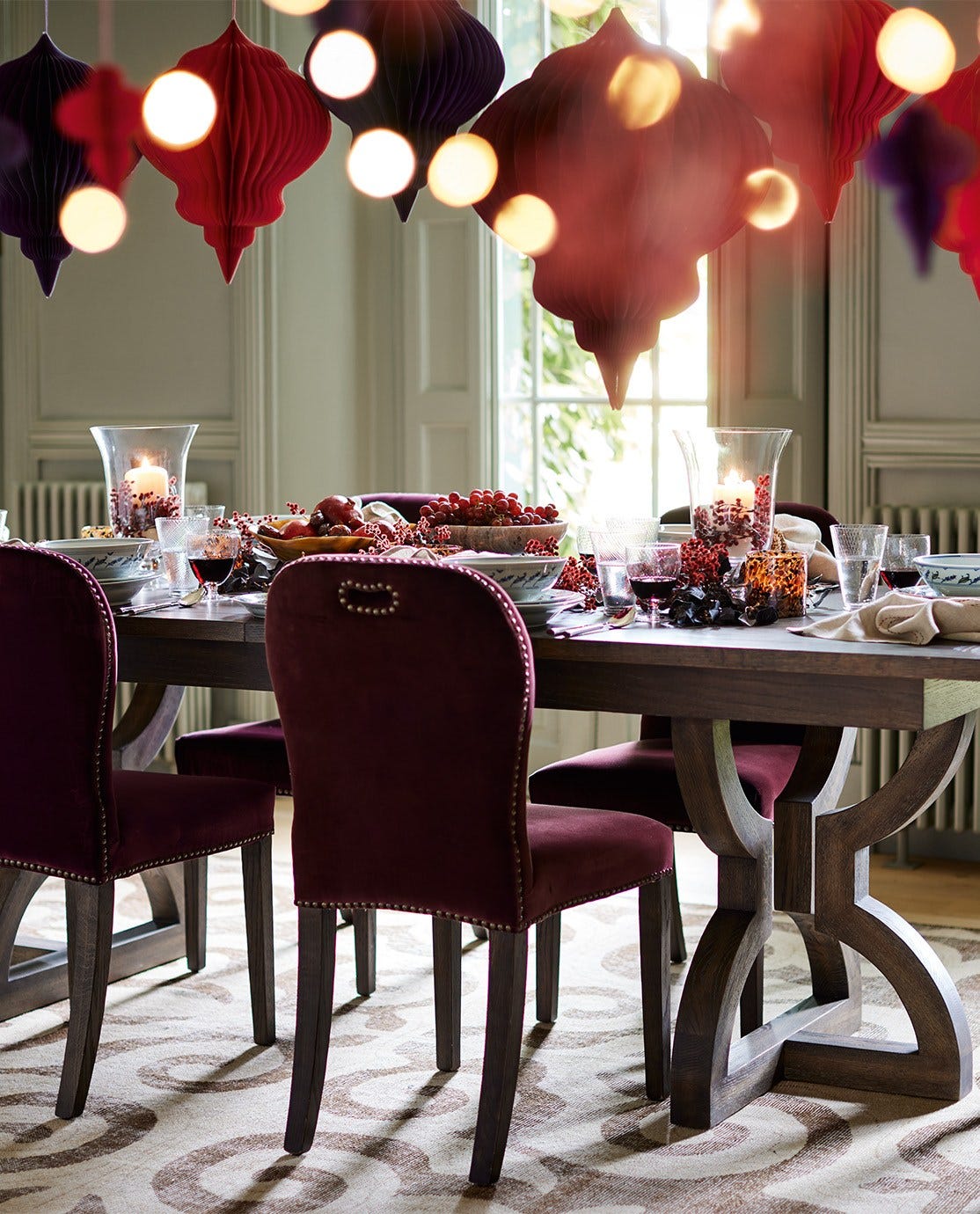 Create a Beautiful Table Setting
The holidays are all about food, and nothing makes a dinner feel special quite like a lavish table setting. If you're inviting friends and family over for a feast, spending time creating a beautiful dining set-up will start your festivities off on the right foot. "When your tabletop looks lovely, you're halfway to having a good time," notes Sue, who shares her tips for hosting a holiday dinner party in this article . "Festive table decorations need not be complicated or time-consuming to put together. Our recipe is simple: ribbon-tied candles for a inviting glow and plenty of glassware for extra sparkle." An arrangement of seasonal foliage will also bring your table setting to life, but be conscious of using anything too high as this may obstruct people's view. Instead of a bouquet, intertwine pine cones, dried leaves and miniature pumpkins with fairly lights for a suitably festive shimmer.
If you want to make dinner guests feel welcome, why not introduce a personal touch to your tabletop? Name card holders are a useful way to implement a seating plan, as well as showing how much thought and care has gone into your dining set-up. Seat likeminded people together and consider how to make the experience as sociable as possible. "I love round tables for big groups," says Sue, "especially if you have an odd number of guests."
Once you've followed all of these steps, there's only one thing left to do: invite your nearest and dearest to celebrate the festivities. We'll leave the guest list to you…