Our Co-Founder and Creative Director, Sue Jones, loves to bring her family and friends together whatever the season, but it's during the festive period that her hosting prowess truly comes to the fore. Whether Christmas or New Year's Eve, Sue loves to celebrate with a long lunch or dinner, giving loved ones the chance to catch up over delicious food in the comfort of her home. To help you plan your celebrations, we asked her to share her entertaining expertise – read on for her tips for hosting a festive feast.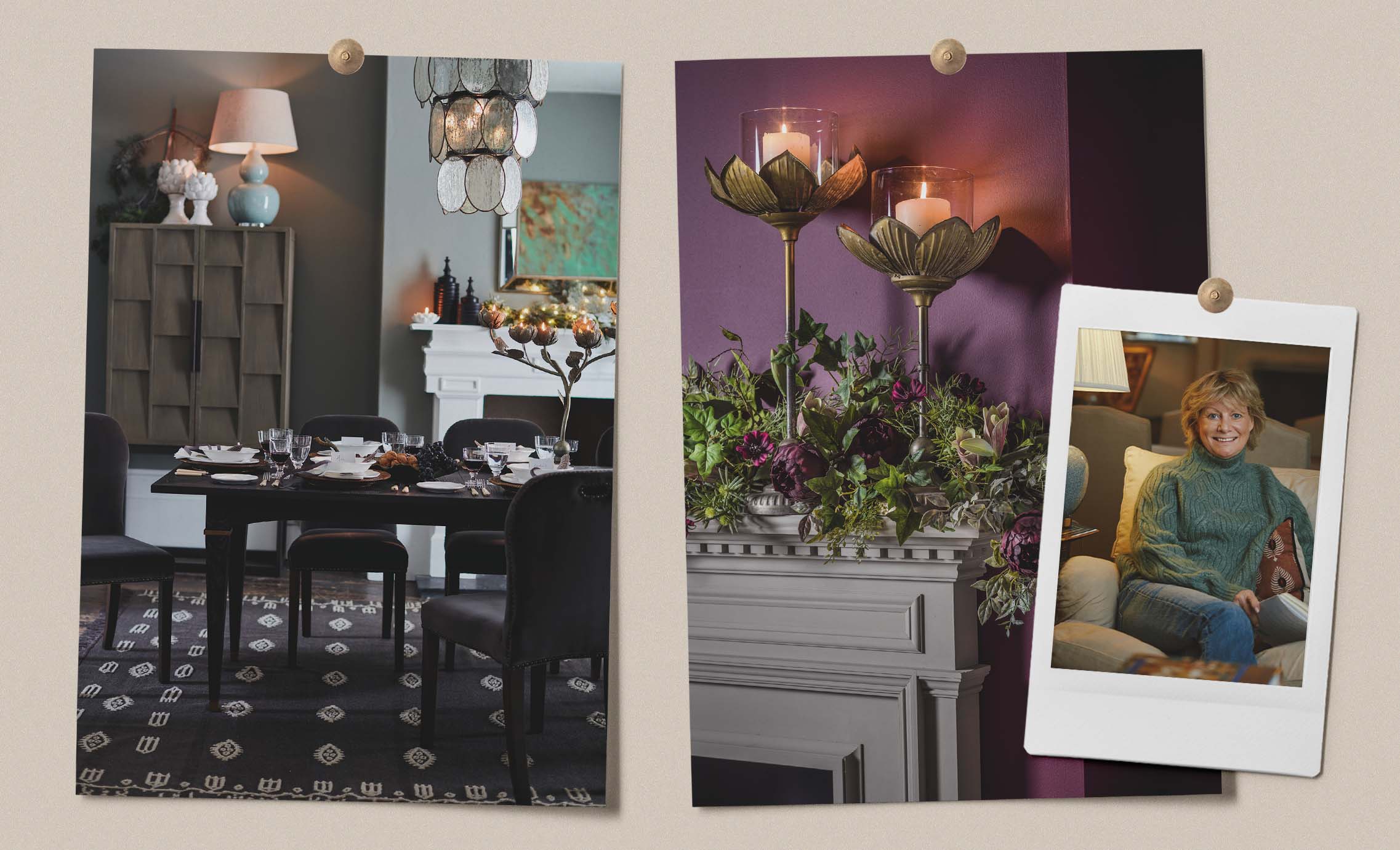 If you're entertaining this Christmas or New Year's Eve – whether with a sit-down dinner, cocktails or something else altogether – your first port of call should always be the same, says Sue: "People; otherwise it's not much of a party." Curate your guest list to include a mix of age groups and personalities to keep the conversation interesting – it helps if everybody knows at least someone. If you're hosting a dinner party with more than six people, Sue recommends implementing a seating plan. Mix genders and generations, and don't be tempted to seat couples next to one another, Sue adds: "It's completely pointless – you might as well have stayed at home."



A festive feast calls for a suitably festive table setting. Making your tabletop "look dramatic and lovely" sets the tone for the evening and indicates to your guests that you've "gone to as much effort as you can, which people appreciate". In her dining room, Sue uses three of OKA's Faux Phalaenopsis Orchids to bring a sense of scale to her tabletop. "That automatically gives some drama, and because they're artificial I can hang things off them," she says. "Recently, I've been using our Round Top Honeycomb Paper Baubles in one colour – so it's a mass of red or purple – and I'll take the rest of the colour theme from that." Tying ribbons around napkins and stemmed glasses can add a festive finishing touch – "They look quite pretty, although it is a real fiddle when it comes to loading the dishwasher" – while hanging individual wreaths on the back of guests' chairs will give a personal twist to your decorations.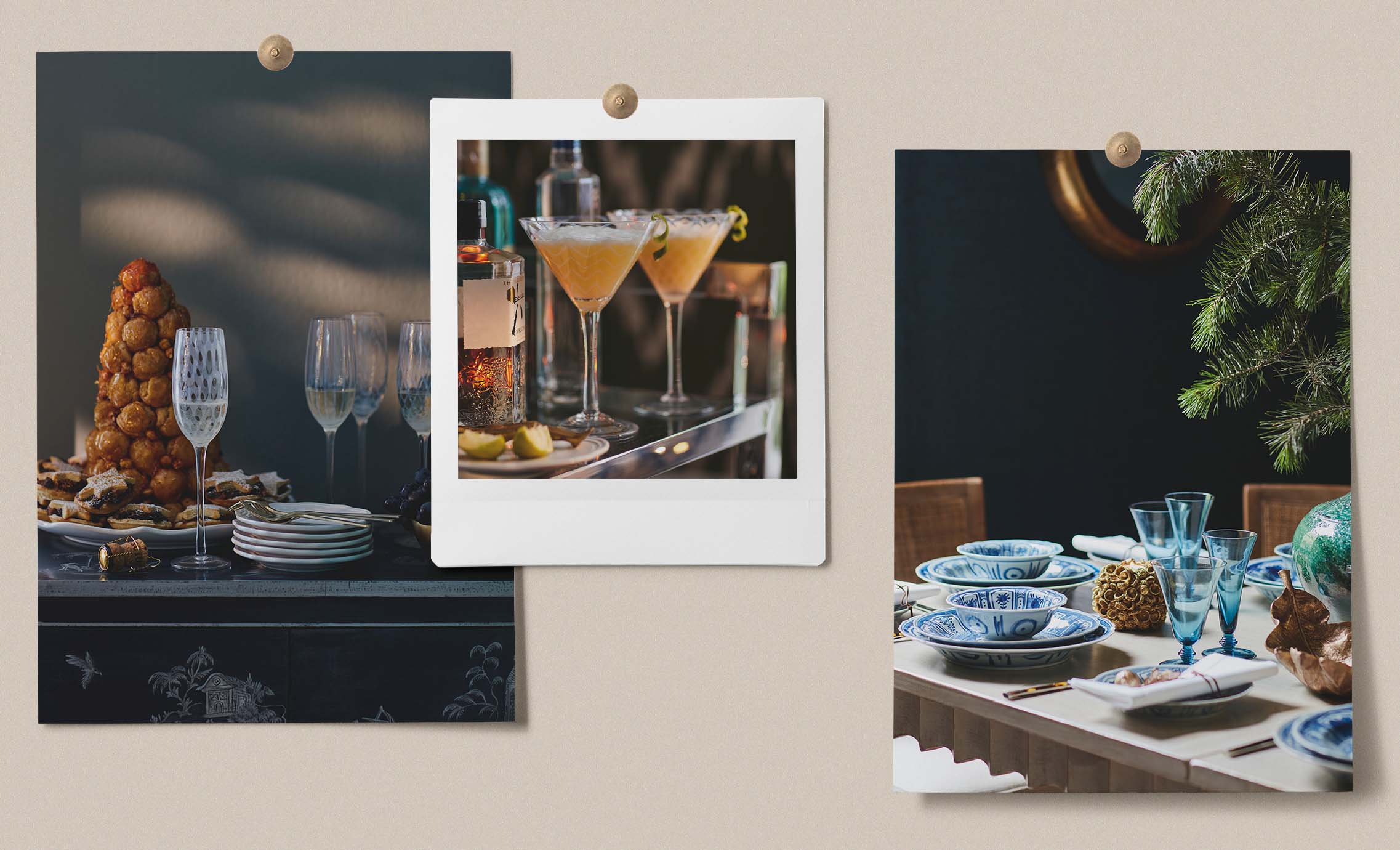 Why not mirror the drama of your table setting with the drinks menu? An aperitif before dinner will set the mood for an entertaining evening ahead. "My husband is a great cocktail-maker; he'll make a martini or a cosmopolitan for anyone who wants it," says Sue, "but he's quite slow so people usually have to down several glasses of wine before it arrives." If you don't have a masterful mixologist in your midst, fashion a home bar with glassware, drinks and accessories and let your guests help themselves. If you're drinking wine with dinner, ditch the bottle in favour of a carafe to bring a sense of formality to your tabletop. "I always decant wine, however bad it is," Sue says. "It just looks better – even white wine looks good decanted."