The wise, whimsical tales of Winnie-the-Pooh may be almost 100 years old in human terms – but in bear terms, A.A. Milne's lovable literary character is ageless. The adventures of Christopher Robin's famous furry friend have generated more than 50 million book sales, and thousands of travellers flock to Ashdown Forest, aka the Hundred Acre Wood, in East Sussex, where Milne lived with his family and wrote the stories of Pooh, Tigger, Owl, Eeyore, Kanga and Roo.
The author often referred to the forest as enchanted, conjuring a landscape of towering treetops and woodland streams with the help of illustrator E.H. Shepard. Today, the forest is just as magical as Milne remembered, and few who visit can resist its charms. Over the past few years, it has seen an increase of tourists travelling from further afield, with return visitors finding a sense of tranquillity and connection among the Area of Outstanding Natural Beauty, which has a rich history dating back to Norman times when it was set aside as a royal hunting ground.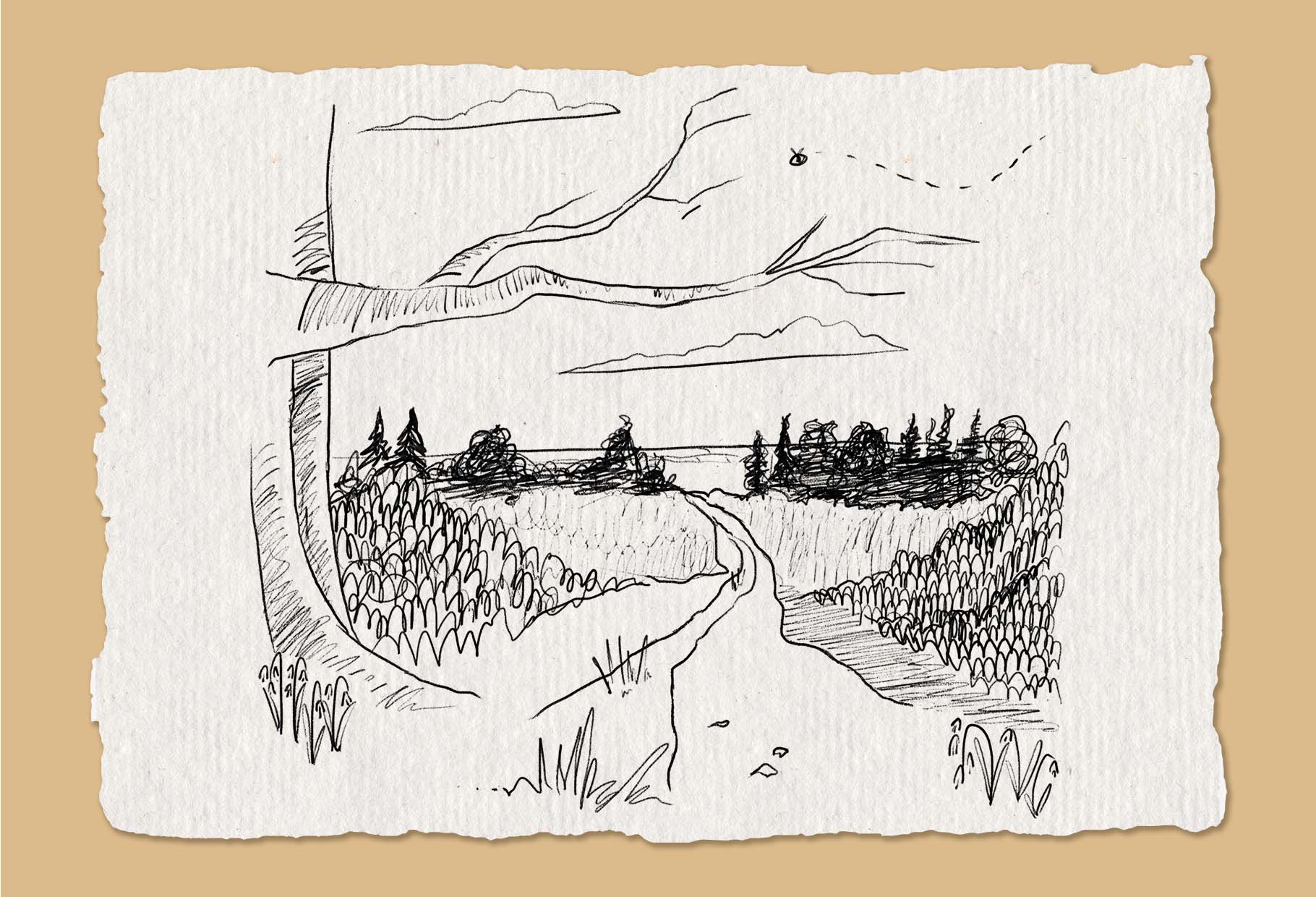 Gills Lap – referred to as "Galleons Lap" in the books – was a favourite walking spot for Milne and his son, the real-life Christopher Robin. "Being enchanted, its floor was not like the floor of the Forest, gorse and bracken and heather, but close-set grass, quiet and smooth and green," Milne wrote. "It was the only place in the Forest where you could sit down carelessly, without getting up again almost at once and looking for somewhere else." With an easily-accessible car park and a choice of trails (the longest at around 15 miles takes you around all 12 of the forest's "clumps"), plus pretty picnic pitstops along the way, Gills Lap is the perfect prologue to your own experience of the forest, with its wide-open heathland and sunshine-yellow gorse bushes flowering almost year round. A 10-minute drive away is Pooh Car Park, where many pull in to find Pooh Bridge (an Ashdown Forest highlight) and play a game of Poohsticks over the side.
I've yet to see a heffalump in the East Sussex forest, but there's plenty of other wildlife and farm animals. Fallow deer roam free, and glimmering flocks of red-breasted linnets roost in the gorse in winter, as well as a population of silka, muntjac, and roe deer. Birdwatchers can also spot redstarts, flycatchers, crossbills, Dartford warblers, woodlarks, and tree pipits. You can also walk alpacas at Spring Farm, pick up a birdwatching guide at the Ashdown Forest Centre, pat the pigs at organic farm Tablehurst and feed the ducks at Heaven Farm, which also has one of the most beautiful bluebell trails in spring (the Bluebell Railway's steam train is also well worth a visit). Spring also offers the opportunity to participate in community-led conservation events, enhancing the forest's natural beauty. Hoping to see Pooh's marsupial mates? Heaven Farm is home to a family of their smaller siblings – and the incongruous presence of wallabies in the British countryside will delight little ones just as much as Kanga and Roo themselves.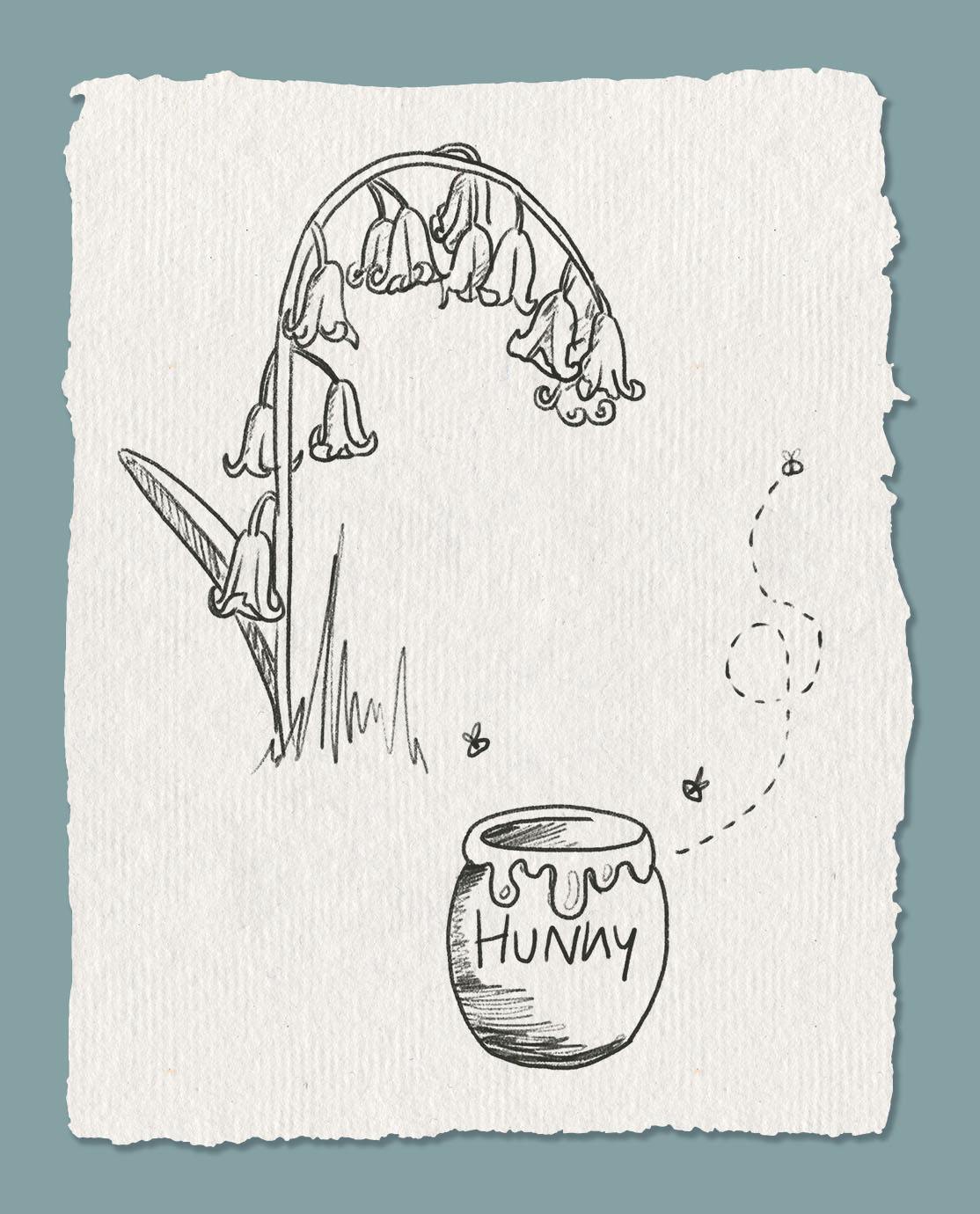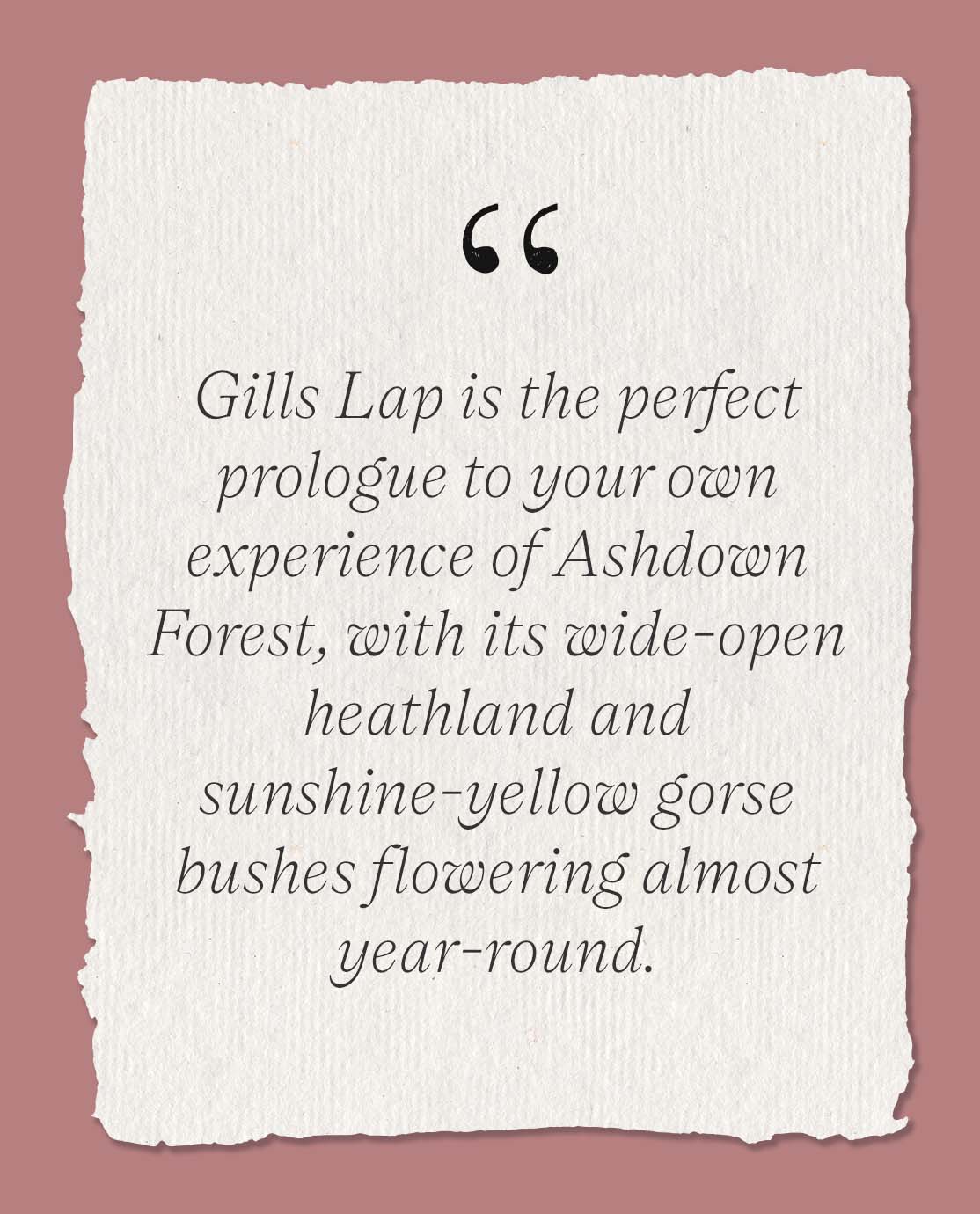 For the grown-ups, there are plenty of Ashdown Forest pubs with low ceilings, roaring fires and wagging tails beneath the tables. If you're looking for a pub with a story, The Cat Inn is a 16th-century inn listed in the Good Pub Guide 2018. The Hatch Inn dates back to 1430, and has a brilliant beer garden and the best Sunday roast around, while The Coach and Horses in Chelwood Gate on the edge of the forest serves up seasonal pub grub and ales at local craft breweries Harvey's and Hammerpot. For those who prefer to dine al fresco, The Anchor Inn has a large and sunny garden sheltered by trees, offering a serene atmosphere accompanied by birdsong. There's also a handful of pubs-with-rooms to cut the commute short from bar to bedroom: check in at The Swan in Forest Row, whose new owners have freshened up six rooms with soft textures and simple design, or the family-friendly Dorset Arms towards Withyham, which offers both comfortable rooms and a whole cottage to take over as your own.
Hotels directly located in the forest are few and far between – bar Ashdown Park Hotel, a traditional country club most popular with golfers – but Airbnbs and rentals have been popping up in the last few years: immerse yourself in this tiny two-man property overlooking cattle-grazing fields, switch off at a lakeside lodge or book into a dreamy, light-filled converted dairy barn. For a more unique experience, Cabins and Castles offers extra-special properties in Sussex, such as high-design treehouses and rustic shepherd's huts. And Ditchling Cabin's waterside retreat, just 40 minutes from the forest by car, has been on my must-see list for months.
Christopher Robin once wrote that his family's second home in Hartfield was something of an escape. "The four of us would pile into a large blue, chauffeur-driven Fiat and travel down every Saturday morning and back again every Monday afternoon, and we would spend a whole glorious month there in the spring and two months in the summer." When Milne passed away, the Rolling Stones' original frontman Brian Jones bought the Cotchford Farm property, but died only a year later. Now, it's privately owned – but you don't need a chauffeur-driven Fiat to explore this "enchanted place on top of the forest": just pack wellies and participate in the community events that often take place there, such as the event held during the Queen's Platinum Jubilee weekend, where funds were raised for The Ashdown Forest Foundation.