Everyone has that song or artist that takes them back to a time gone by. Like stepping into a musical time machine, the right riff can conjure a thousand memories. For DJ and model Zara Martin, it's the soulful tones of Lionel Richie and Prince that spark nostalgia. "As a child growing up, they were always playing in the house," she recalls. "I have such fond memories when I hear their songs. Music is so emotive; especially when you connect those memories to home and your childhood." Indeed, at OKA we love learning how people interact with their homes, and more often than not music plays a key role. The radio station you tune into while you cook or the background music you select while catching up with family and friends – each one carefully chosen to capture the comfort of being at home.
Having curated set lists for the likes of Tom Ford, Dior and Valentino, Martin knows better than most how music can make a moment. As she walks us through her London townhouse in our new short film, the soundtrack to her own world comes to the fore. The songs she listens to in the kitchen when she's feeding her young son; the playlists she creates for evenings spent in the sitting room with friends – each tune recalls a new emotion or memory. "Music is such a big part of my home," Martin says. "I have the most beautiful speaker system in my sitting room by Naim X Bentley, which is so powerful and crisp; I love listening to music in there."
Spend an afternoon in Martin's home and you'll hear her favourite songs playing out from said speakers; expect the smooth vocals of Lianne La Havas, Mahalia and Alicia Keys mixed in with tracks from Drake, Missy Elliot and Justin Bieber. "There's always music playing around the house," she says, "and sometimes there's a little dance party too."
Her own tiny dancer, Axel, has inherited his mother's passion for a good melody, much to her delight. "He loves music," she smiles. "As soon as he hears a tune, he starts dancing – wherever he is. He was actually born to a Barry White song from a playlist I made, so it's definitely in his bones."
Although she leads a glamorous working life – when she's not spinning the decks, she's charming the camera in modelling shoots for the likes of Estée Lauder and Kilian Paris – her time at home is markedly more relaxed. After a long day, she likes nothing more than "a shower, a cuddle with my boy and some ice cream".
"For me, home means comfort," she says, "and since I've had my son, the concept of home has become more important than ever. It's the centre of our worlds." She describes her interior style as a mix of "lots of things I like mashed together", citing OKA as one of her go-to shops for homeware. "I feel like OKA gets me; it's very eclectic, luxurious and so comfortable," she says. "We get on well."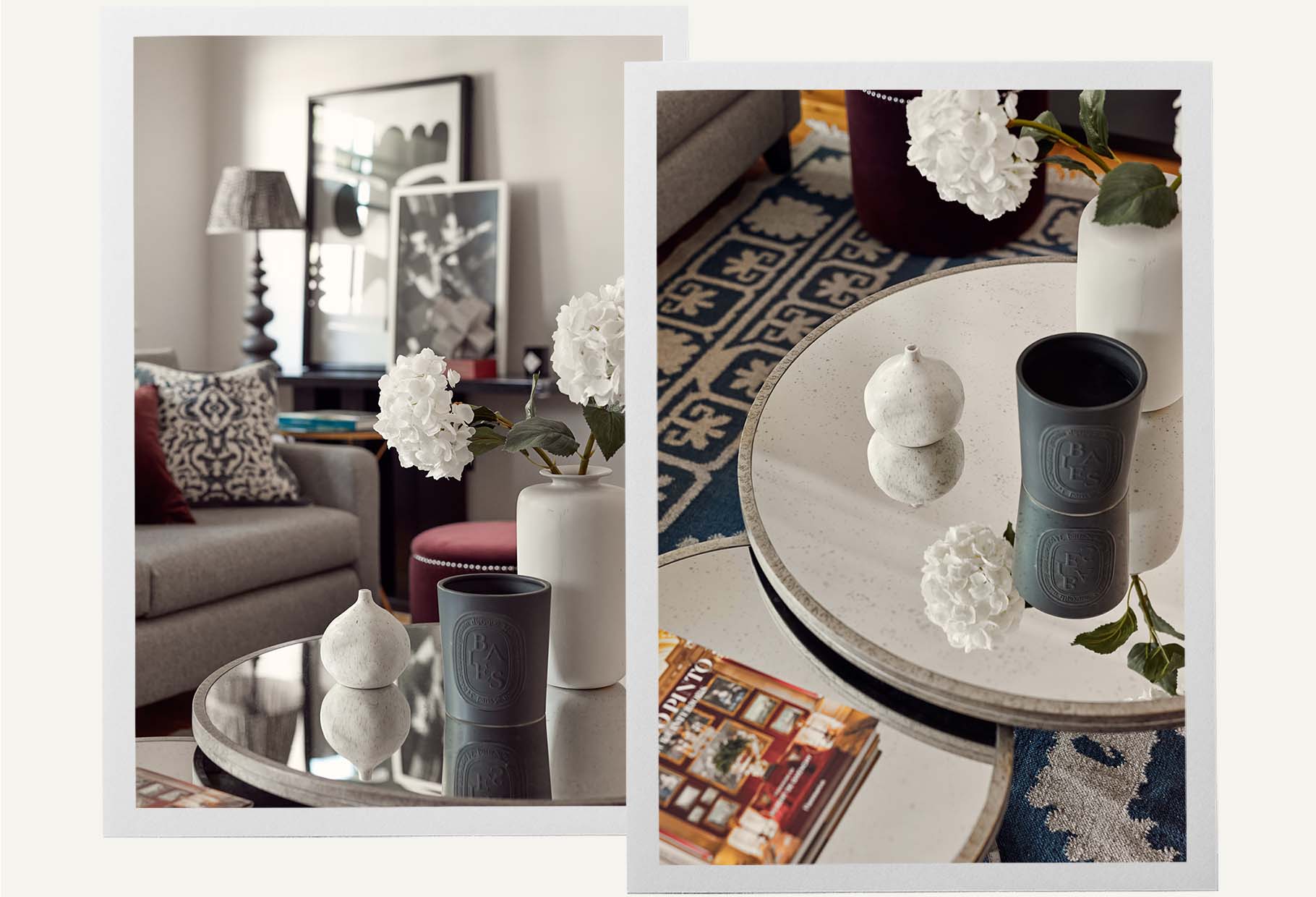 For interiors inspiration, Martin looks close to home – "My mum has always had great style" – but for creative outlets beyond her front door, she casts a wider net. "I look everywhere for inspiration," she explains. "Sometimes I find it hard to narrow down. I think you just have to be open to it."
For someone whose career revolves around large social gatherings, it would be easy to assume Martin's inspiration has been in short supply of late – like many industries, the pandemic has taken its toll on live events. But the DJ is feeling optimistic about what's to come in 2022. "I'm very much looking forward to the return of sound in our lives," she says, "I have a few gigs coming up, but I think, in this new world, they are going to be very different, and I'm excited to see what that looks like. Everyone just wants to dance again."
Listen to Zara Martin's Soundtrack