From spring through to fall, Greece leaps into life, making for the most idyllic of Mediterranean getaways. If the buzzing beach clubs of Mykonos and the honeymoon hotspots of Santorini don't appeal, stray from the well-trodden path to discover the nation's lesser-known treasures. From Hydra to Patmos, these peaceful Greek islands and coastline destinations are ones to add to your travel list.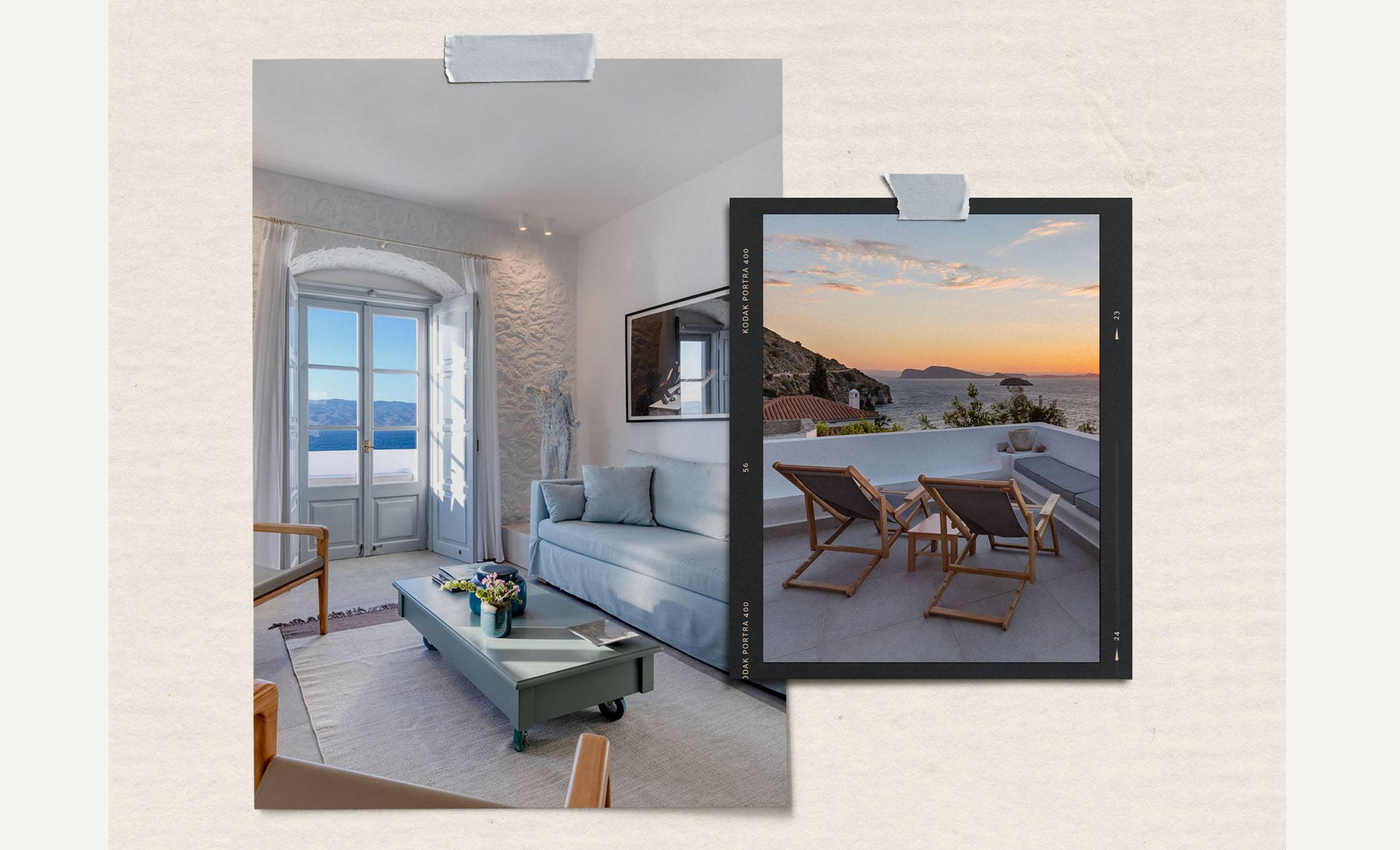 Hydra, Saronic Islands
Separated from the Peloponnese by a narrow strip of water, the magnetic and noble Hydra has played muse to writers, poets, artists and musicians since the 1960s (if not longer). Arriving from Athens by boat, you'll be struck by its crescent-shaped harbor and vertiginous town, where fishermen's houses jostle with Venetian-style palazzos from the 18th century. Car-free, the only ways to get around are by donkey, boat and foot, which means Hydra feels spectacularly paused in time—and utterly unspoiled. Languorous days should be spent boat-hopping to charming coves with super clear water—stopping for simple fish lunches at Kodylenia's—before drinks at Hydronetta and dancing at the fabled Pirate Bar. To soak up the island's illustrious naval history, the Lazaros Kountouriotis Mansion is a must-visit. Bed down at the recently renovated Villa Kamini, which has incredible views and is only a 15-minute walk to the town's cosmopolitan action.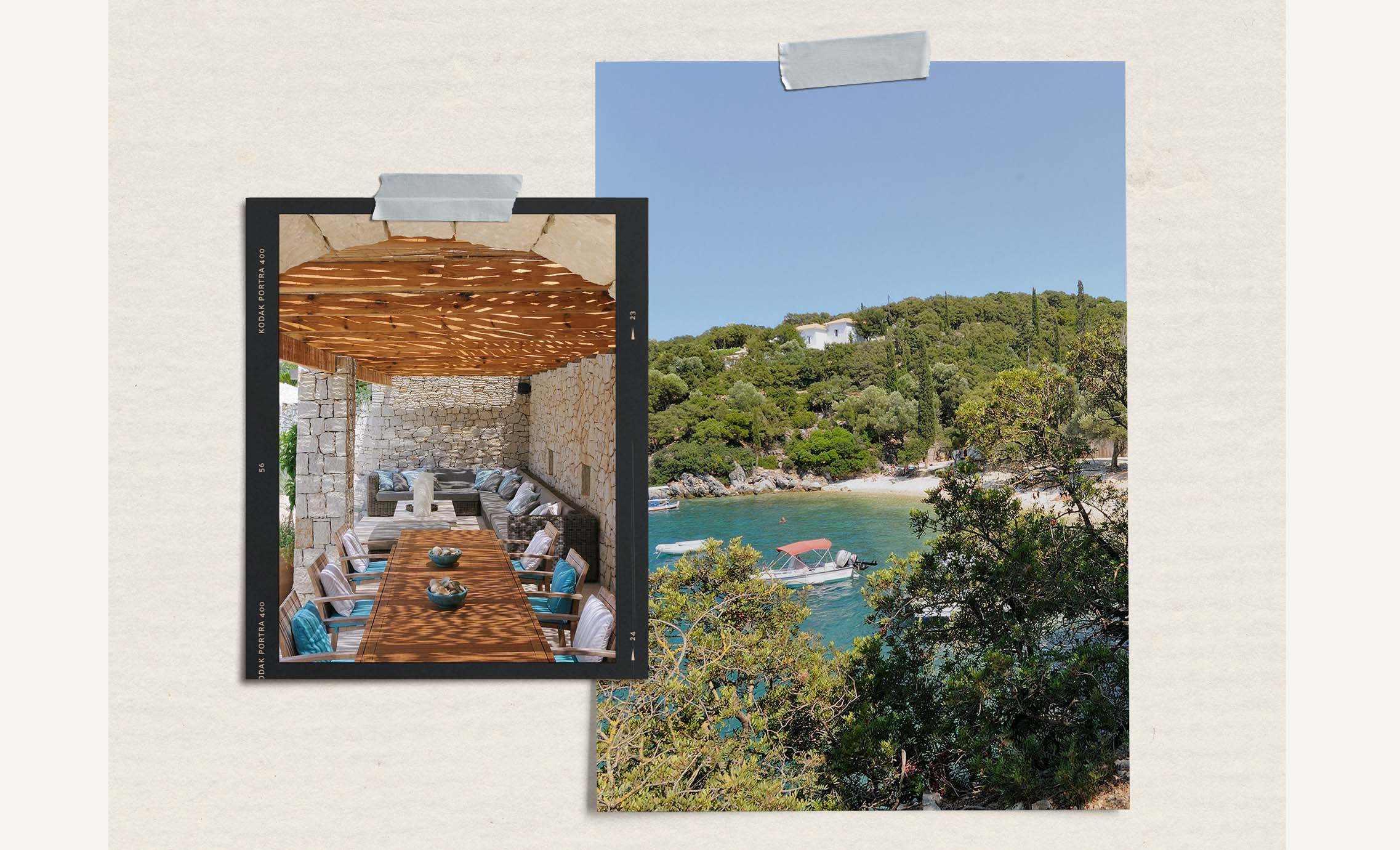 Ithaca, Ionian Islands
An island of adventurers and wanderers, Ithaca is the mythical birthplace of Odysseus and it's easy to see why Homer's hero was so keen to return. Rugged, mountainous and very green—even at the height of summer—this Ionian paradise is one of the best Greek islands to visit for a family odyssey of your own. Stay at Ithaca Bay House, which has a magical position a few bays away from Kioni, easily the prettiest village on the northern part of the island. When you're not lounging by the infinity pool or dropping down to Kantina for a simple taverna lunch, take the house RIB boat to secluded bays and beautiful beaches or, in the evening (between April and November), to foodie hotspot Rementzo for dinner. For more of an off-the-beaten-track evening, drive up to Exogi for a sunset hike up the mountain to the monastery. Take in the 360-degree views of the island, before heading back down for bowls of exceptionally good traditional Greek salads, pies and stews at Exogiinos, a wonderfully unexpected restaurant surrounded by stunning vistas.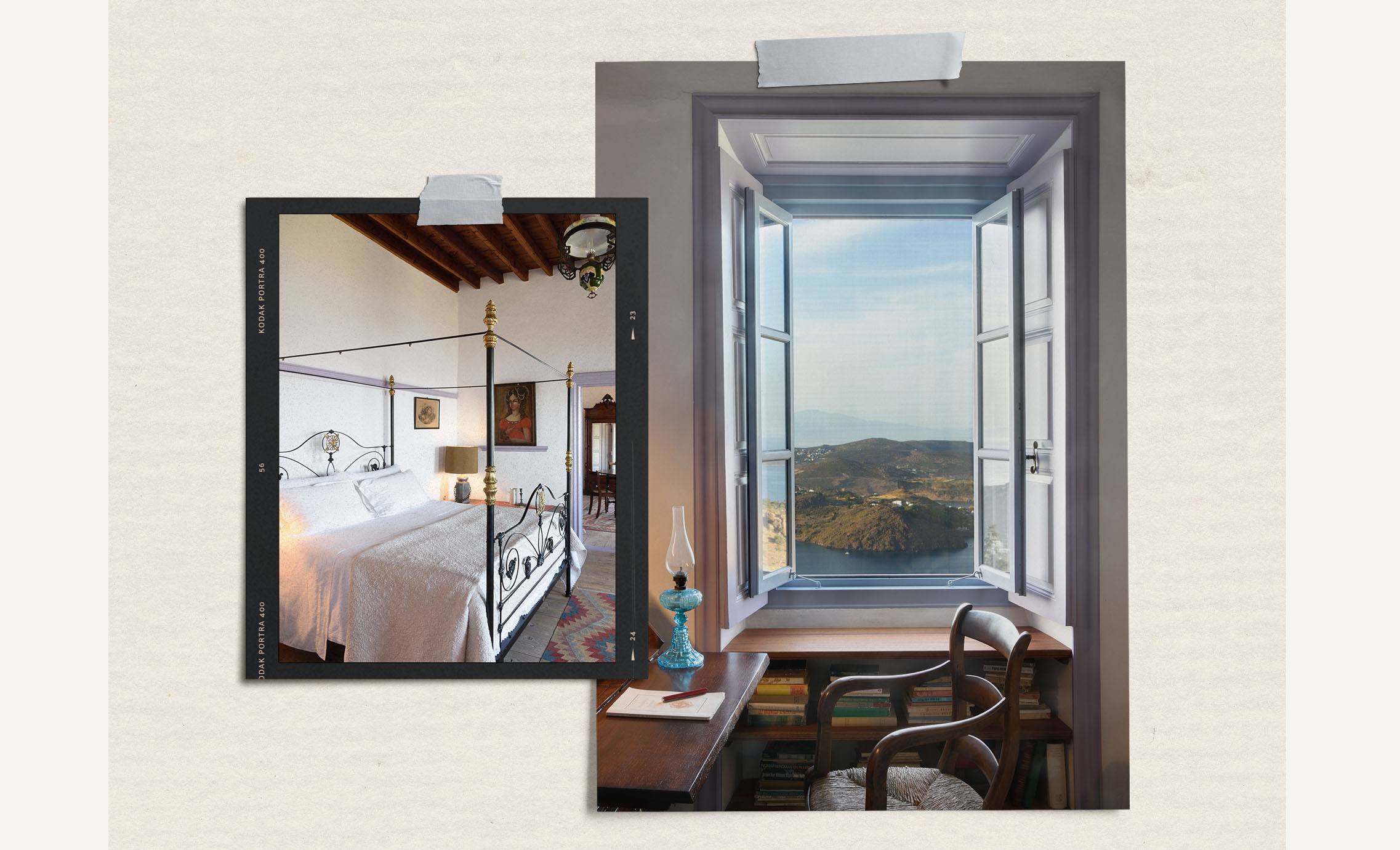 Patmos, Dodecanese Islands
Although Patmos is one of the most stylish islands in Greece, it still flies relatively under the radar. A firm favorite with the low-key art and fashion elite, it has a rich Byzantine and Ottoman heritage and architecture, as well as plenty of sandy beaches and an exceptionally handsome whitewashed town. Easily the chicest place to be, the town is characterized by cobbled lanes, buzzing squares and cascades of bougainvillea. Stay at Patmos ES, a beautiful 18th-century neoclassical mansion, brimming with antiques and featuring spectacular views across the sea. It's a short hop to the bottom of the steps of the majestic 11th-century Monastery of Saint John the Theologian, which proudly dominates Patmos. After a day exploring the island's bays by boat—you can even motor across the water to Turkey's Bodrum for lunch—it's time to hit Astiri bar for cocktails, before going to dinner at the much-loved Benetos near Skala.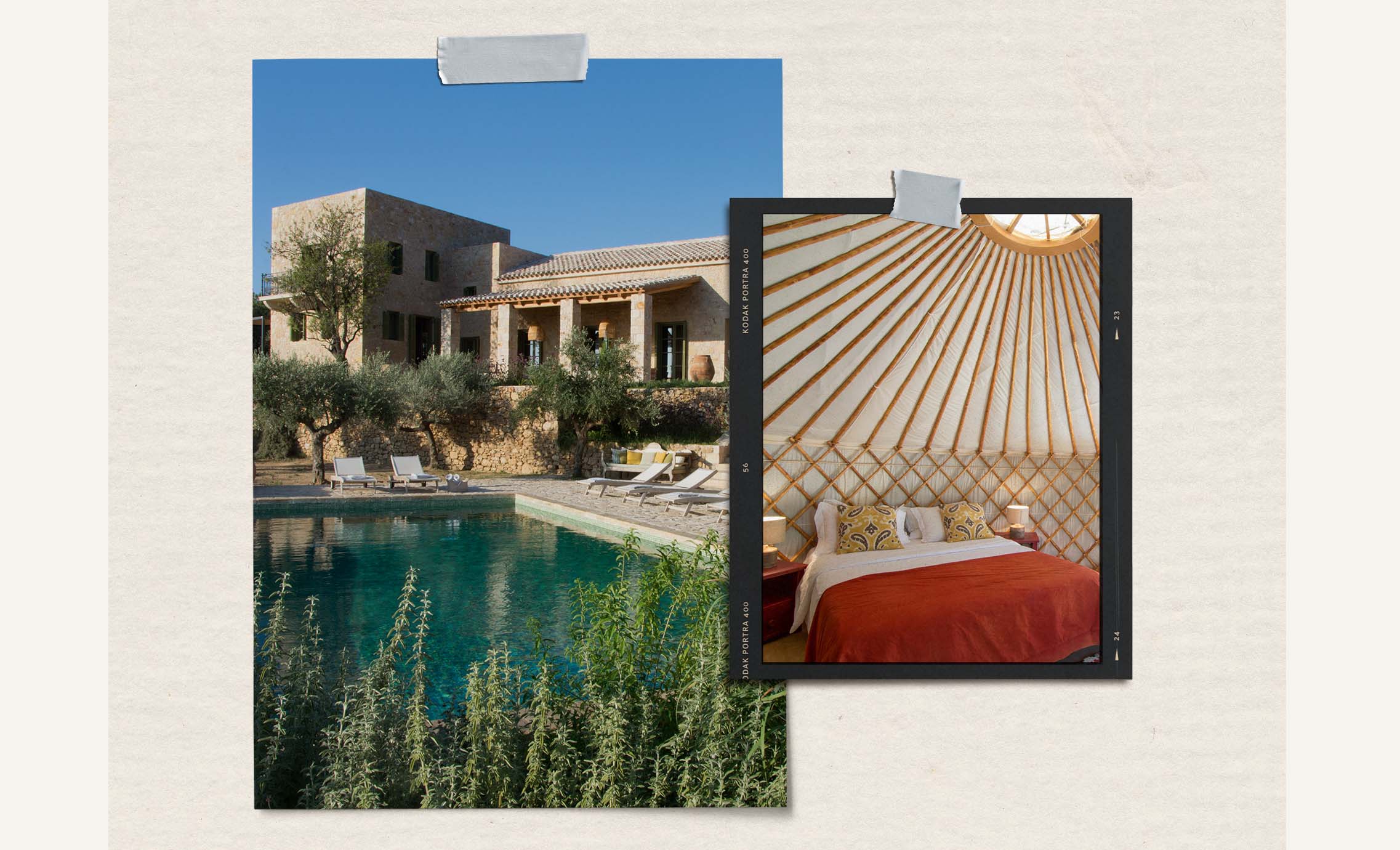 Mani Peninsula
There is more to explore in this corner of the world than islands alone—the Mani Peninsula, in particular, nurtures a cult following as one of the most beautiful places in Greece. Set on the wild southern tip of the Greek mainland, near Kalamata, this place, which is rich with history as well as mountainous landscapes, is home to the proud, ancient Maniot people (who believe themselves to be descendants of the Spartans). The British author Sir Patrick Leigh Fermor was so entranced with Mani that he made it his home in his later years; similarly bewitched was British historical fiction writer James Heneage, whose idyllic home overlooking the sea is one of the loveliest places to stay. Surrounded by acres of olive groves and scented by fig, pomegranate, almond, orange and lemon trees, Mani HNG sits on the foothills of Mount Taygetus and is a wonderful base for exploring. Visit age-old stone watchtowers, castles and villages, as well as the many Byzantine churches and chapels that dot the area. For nature lovers, there are long, beautiful hikes and stretches of beach for swims and taverna lunches.