OKA was built by three entrepreneurial female friends with a passion for the finest craftsmanship, so we are always delighted to get to know women who share this ethos. One such like mind is Daisy Knatchbull, founder of The Deck, the first women's tailoring house to have a shop front on London's famous Savile Row. We had the pleasure of taking a peek inside and working with Knatchbull on the interiors of her store, picking up plenty of insight on the spirit of The Deck along the way.
Describing her personal style as "androgynous, but also timeless", Knatchbull has always been a fan of the suit and how it can make you feel: "sexy, feminine, elegant and understated all at once." Realizing that there was nowhere which focused on designing suits for women, fitted by a woman, she was inspired to start her own business doing exactly this. "I called it The Deck because there are four suits in a deck of cards, and we have four signature silhouettes to choose from as a starting point. It's about reshuffling the deck; allowing women to have the same experience as men," she tells us.
And now The Deck has a home on Savile Row, which, for centuries, has been the go-to location for bespoke male tailoring. "To have the privilege to be on this street is an incredible thing, and it's exciting to be able to carve our own little space here for women," says Knatchbull. Traditionally male-dominated, Savile Row can be seen as a "really intimidating environment" so it was important to Knatchbull to ensure that The Deck is "light and welcoming and cosy."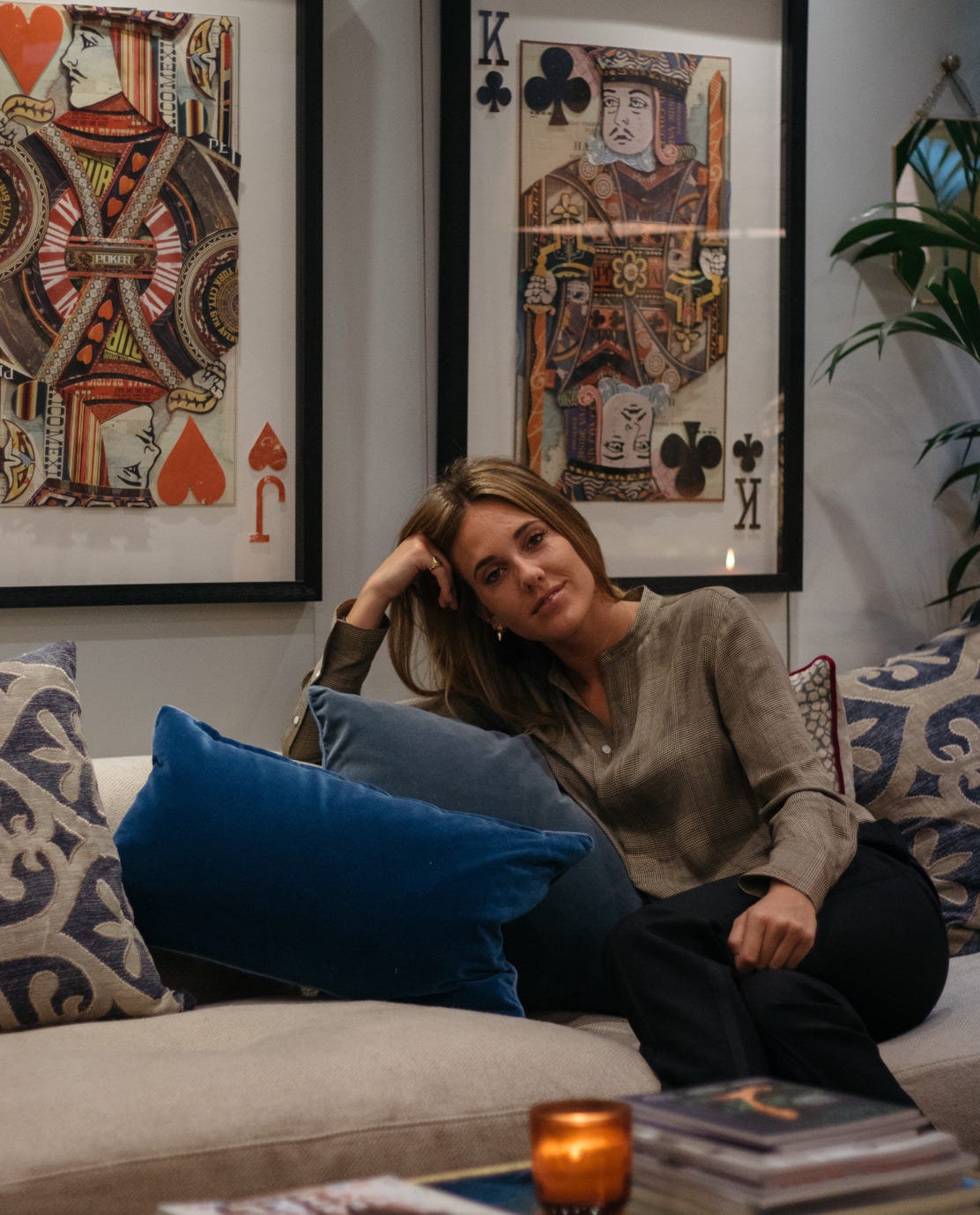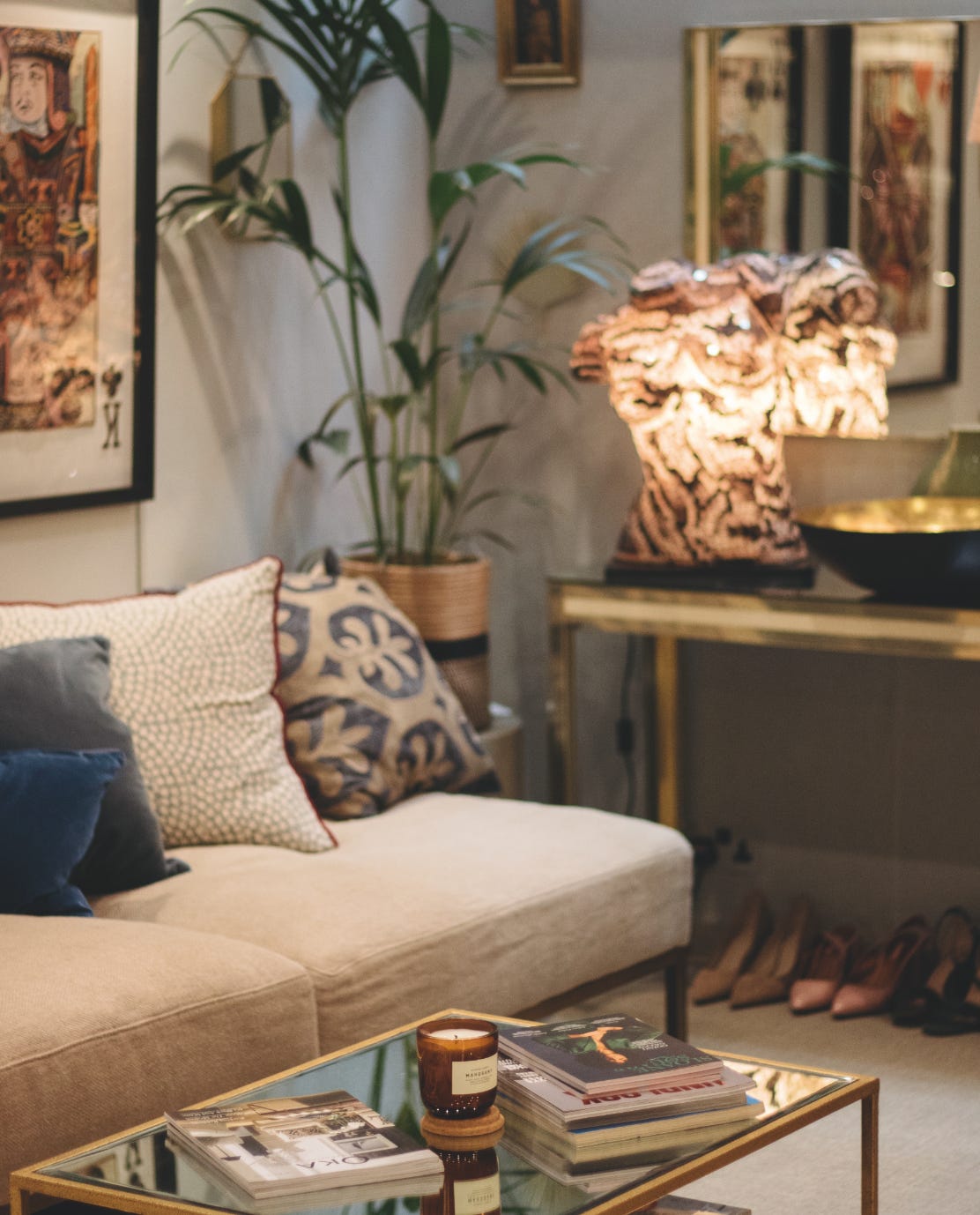 With this in mind, we enlisted the help of OKA favorites to make The Deck feel like a home away from home. Each suit Knatchbull and her team create is unique to the person, an expression of their personality. Getting to know and understand each woman is a key part of the creation of an empowering "second skin", so a place where her customers can truly relax and be themselves is essential. "The furniture is really where the relationship between the client and us happens," she muses. "Our dining room table is where we sit with the clients and go through the cloths; the sofas are where we first start to understand who they are, and I love that."
Knatchbull has suited "beautiful, amazing women, from all walks of life, doing amazing things" but what has she learnt along the way? "Believing in yourself is so important," she muses. "Have good mentors around you—people who have done different things with their work who can give you different perspectives." She also cites setting boundaries and discovering your limitations as one of the most important lessons. The feeling of "wanting to say 'yes' to everything" is something that most of us can relate to, but getting the work-life balance right and having the time to regenerate is what has made her a better businesswoman.