A personal perfume is olfactory tailoring. Dabbed on pulse points, its aroma wraps around us like a jacket, accessorises like a scarf, crowns an ensemble like a jewel. It tells the story of who we are or who we want to be, communicates character, states intention. It's in conversation with all who cross our paths.
Home fragrance, on the other hand, is a quieter customer. Like the blanket enveloping idle toes, it doesn't go anywhere; it imparts its message within four walls. It's a conversation between your house and you, and whoever else crosses the threshold.

Interior scent should be a signature for a home, creating atmosphere and telling stories.
Sue Jones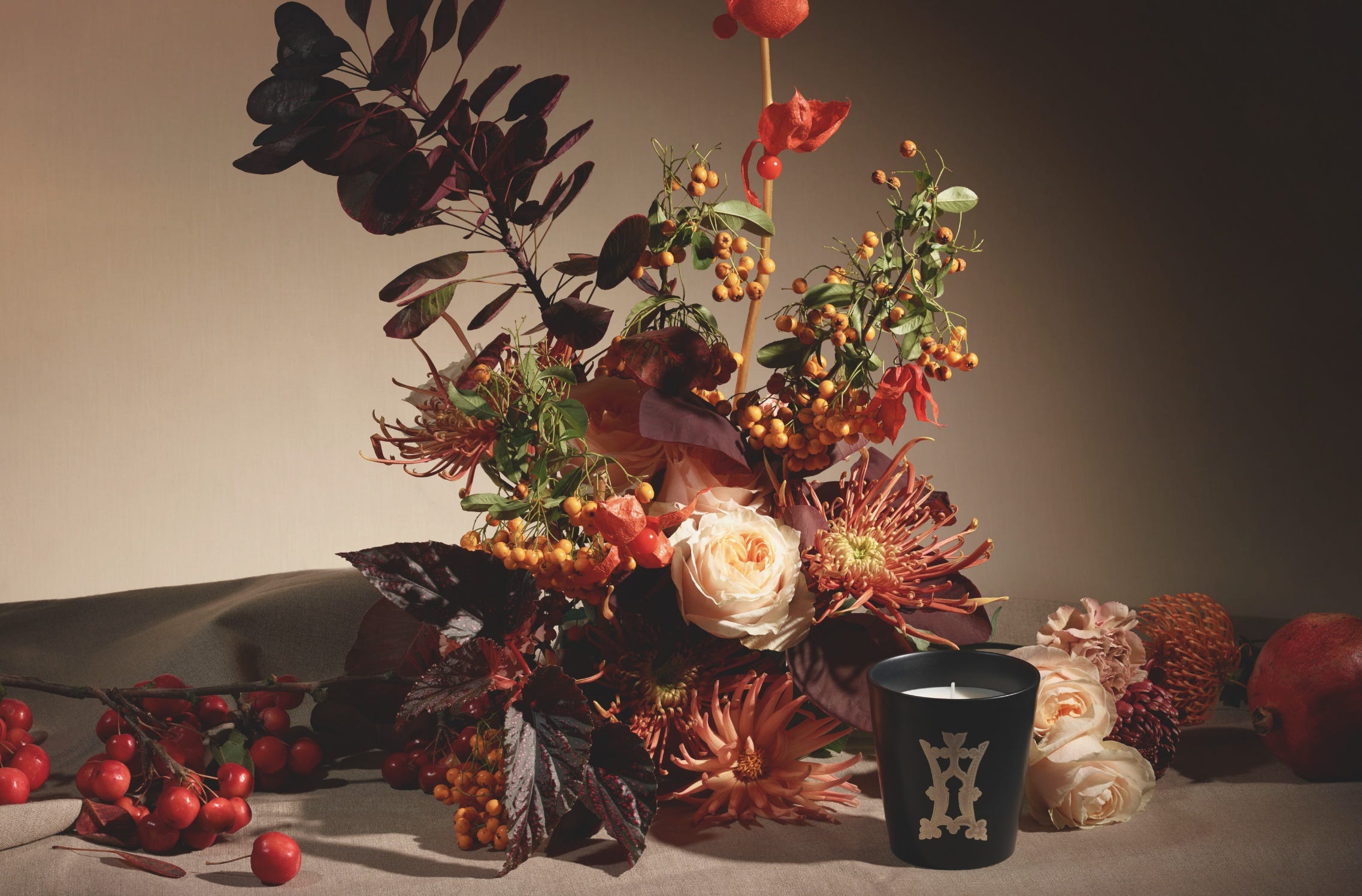 Wanting to give the OKA home an olfactory voice, Creative Director and Co-Founder Sue Jones turned to the expertise of the world's oldest and most highly reputed chandler, Cire Trudon, and sought the fluency of fragrance makers at Robertet in perfume's capital, Grasse in the south of France.
Perfumer Emilie Bourge's practiced nose has interpreted Sue's brief to create four transporting scents that launch flights of fancy to moments lost in time: a secret garden; a crisp mountain morning; a secluded island beach and a sun-drenched souk.
"They are designed to trigger the senses, recreate amazing places, emote feelings, tastes, smells," says Sue.
Selecting and lighting a candle, pausing to hear its story and allow its aromas to massage the senses has become a modern ritual that slows us down and counters the chaos outside our four walls. It's a declaration that is perfectly matched by the slow, meticulous production techniques employed by Cire Trudon when making the candles themselves.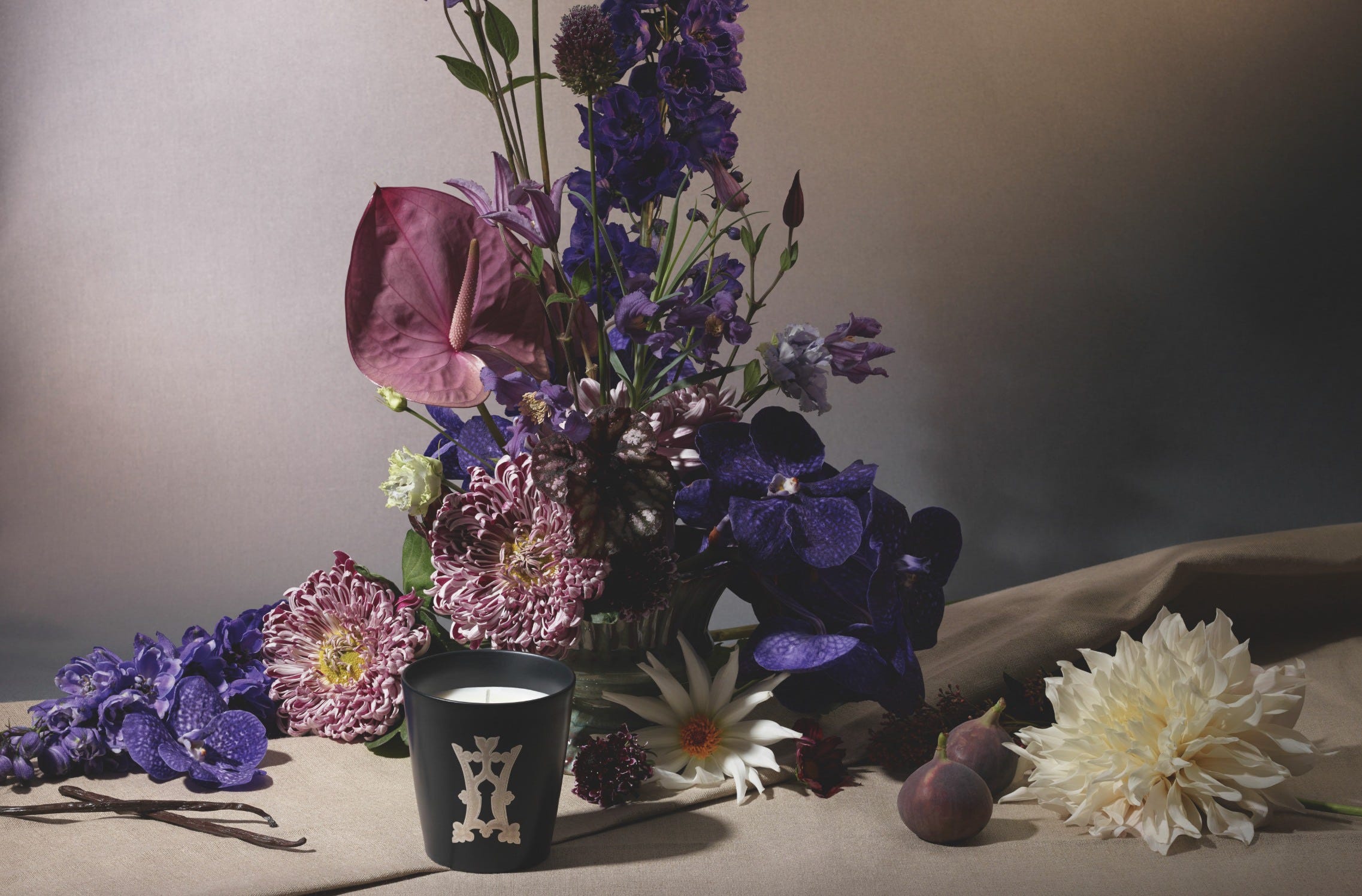 "The manufacturing of scented candles is a difficult art," affirms Julien Provost, Creative Director of Cire Trudon, which is credited with furnishing the court of Louis XIV with candles.
"Blending two things that in atmospheric conditions are in entirely different states – one solid (wax) and one liquid (fragrance) that then burn and melt together to release scent is far more complicated than it may seem."
The manufacturer's perfectionist pursuit is that of a homogeneous burn (evenly across the surface), where the flame is stable – not too strong or low – regular and safe , with a decent 'throw' (strength of scent release). To this end, ratios of mineral and vegetable waxes in the blend are adjusted and wicks adapted, by varying the diameter, thread count and weave structure, according to the mix. When the parameters are set, the quality of the burn is rigorously tested.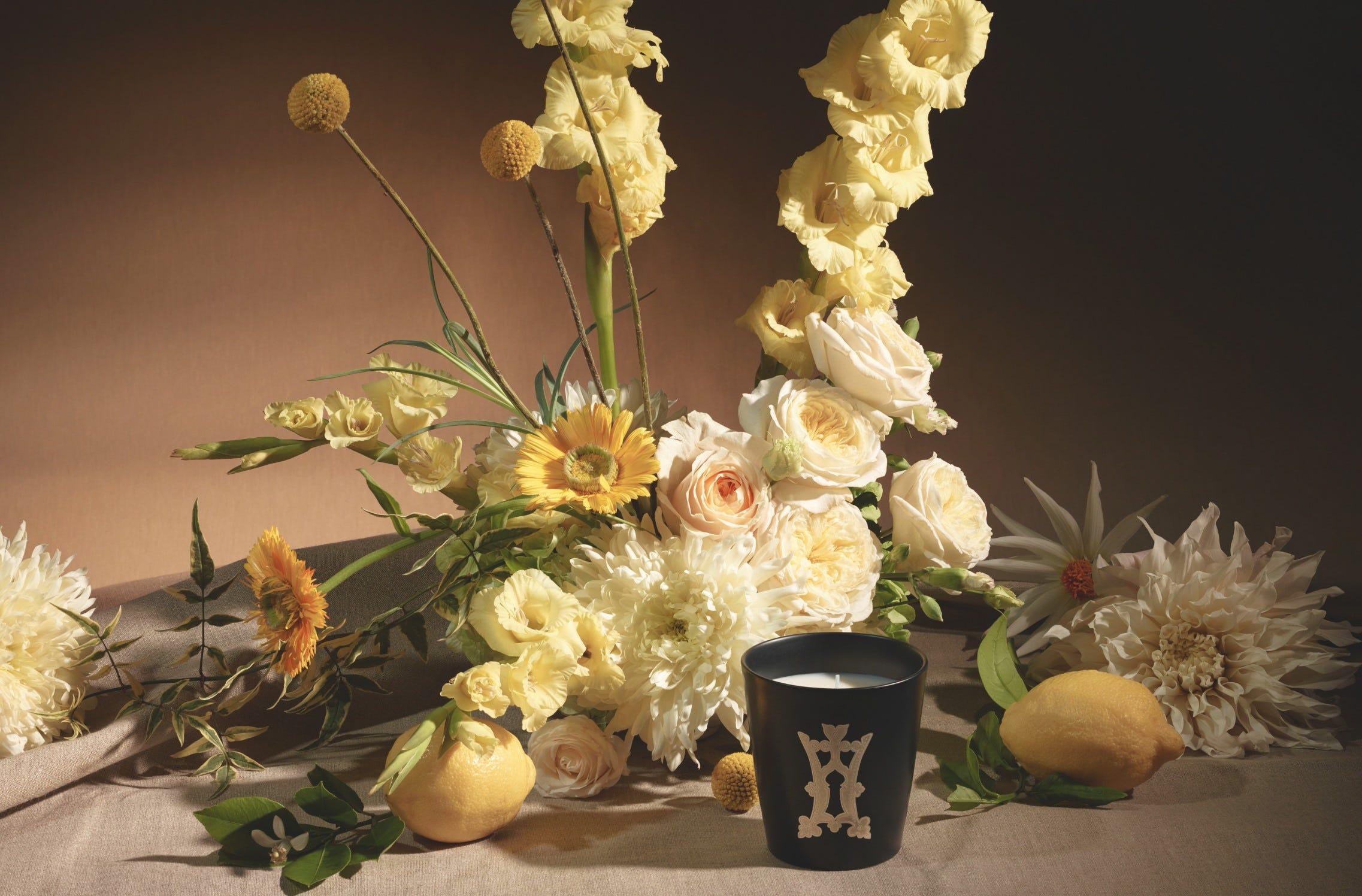 While for the most part mechanical and modern, the process is nevertheless labour-intensive. Not only are the wicks straightened no less than four times and then cut by hand, the end product is then wiped and packaged by hand, with every aspect of the unboxing experience considered.
For her part, Sue has ensured that the elegant aesthetic of the candles' containers –tapering ceramic jars with a midnight blue glaze and minimal labelling, featuring only an insignia inspired by an antique lock – blends into the OKA environment and plays its part in the sensual feast that is a very modern scenting ceremony.