Celebrated American fashion designer, Adam Lippes, began his career at Ralph Lauren before moving to Oscar de la Renta, where he soon became one of the youngest global creative directors at a luxury fashion house. Since 2004, the designer's eponymous label has created clothes with easy elegance at their core, drawing on American sportswear and Lippes' passion for architecture and English interiors.
Now Lippes has joined forces with OKA Co-Founder and Creative Director, Sue Jones, to design a collection of tableware, inspired by Chinese export patterns. Aimee Farrell sat down with the duo to get the inside story of how the collaboration came to life.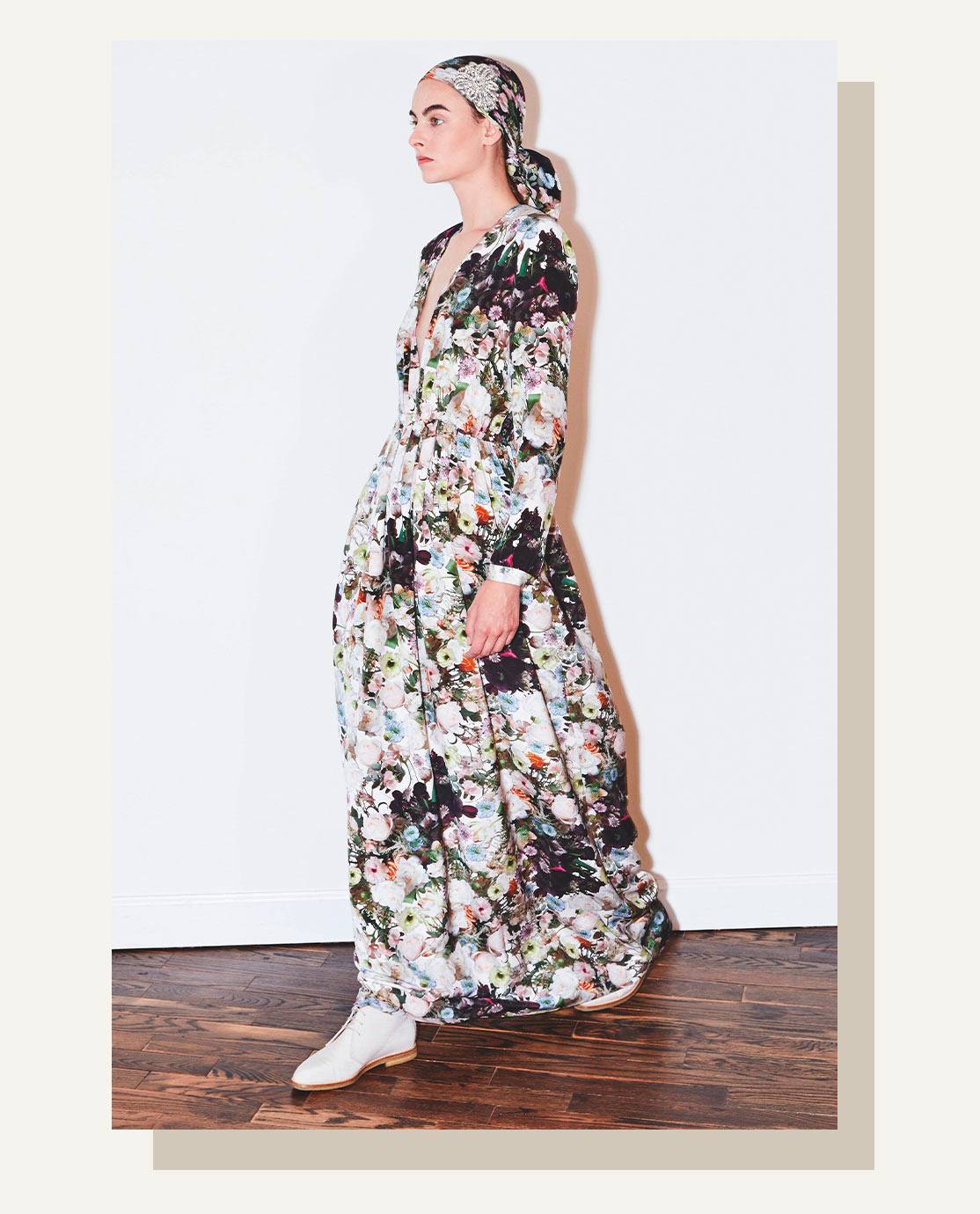 Adam Lippes divides his time between Brooklyn and Massachusetts, where he lives with his three labradoodles Lola, Bidu and Kiko.
The designer's fashion collections draw on American sportswear and his love of architecture and English interiors.
"My heart lives in England," says Lippes. As evidenced in his exuberant Brooklyn apartment and 100-acre estate near Monterey, Massachusetts, Lippes has had a lifelong love of English style. "I don't know where it comes from, really, but it started with English interiors – from Chatsworth to [the Vogue photographer] Cecil Beaton's Reddish House. These houses flow so beautifully; they're the perfect mix of grandness and casualness."
The same balance can be found in the clothing collections Lippes designs and throughout his homes. "Adam is a keen collector with a very sophisticated eye – and he loves entertaining," says OKA Co-Founder and Creative Director, Sue Jones, who proposed a project with Lippes after being introduced by a mutual friend. "He came to England and we got along straight away. There was great synergy right from the start."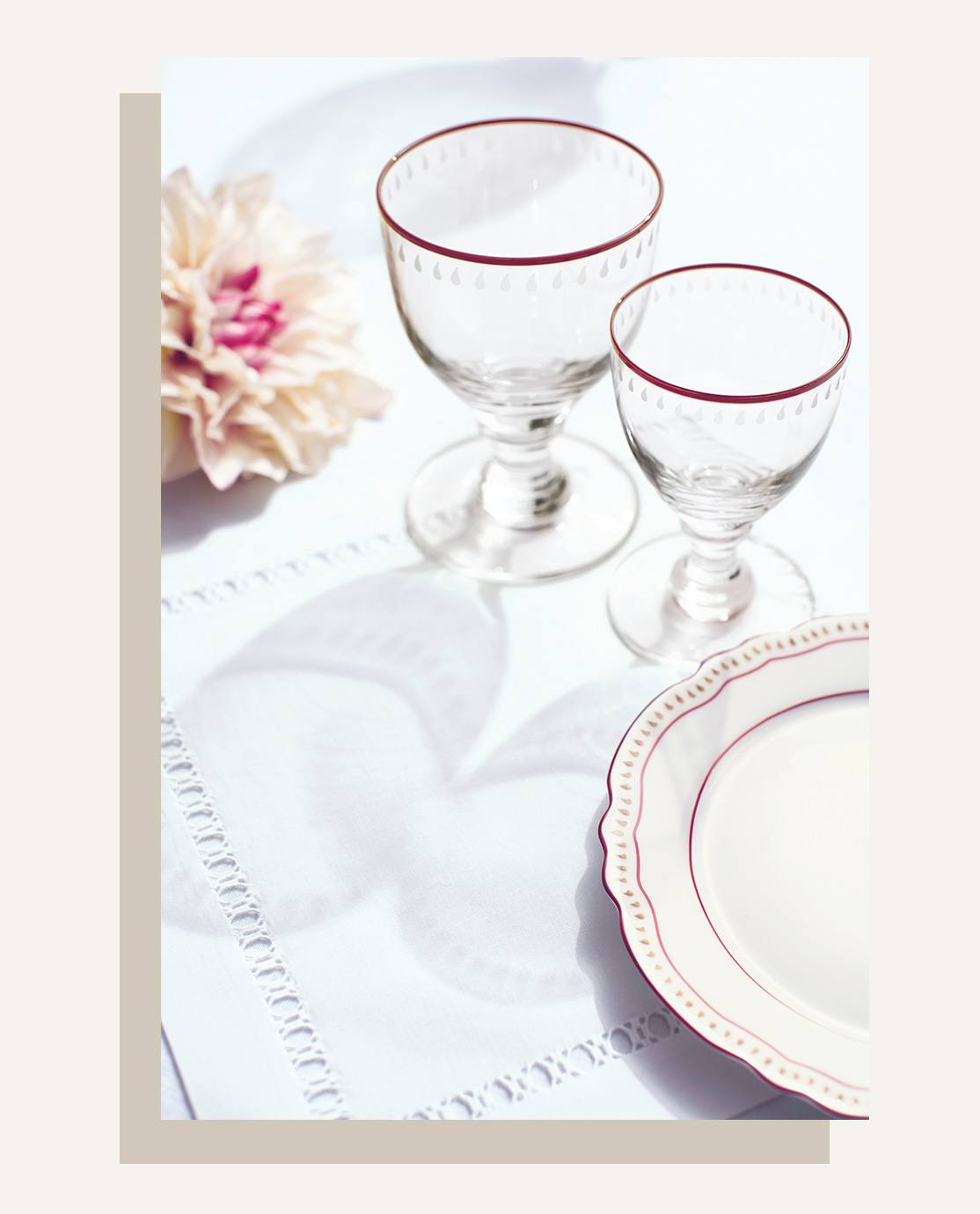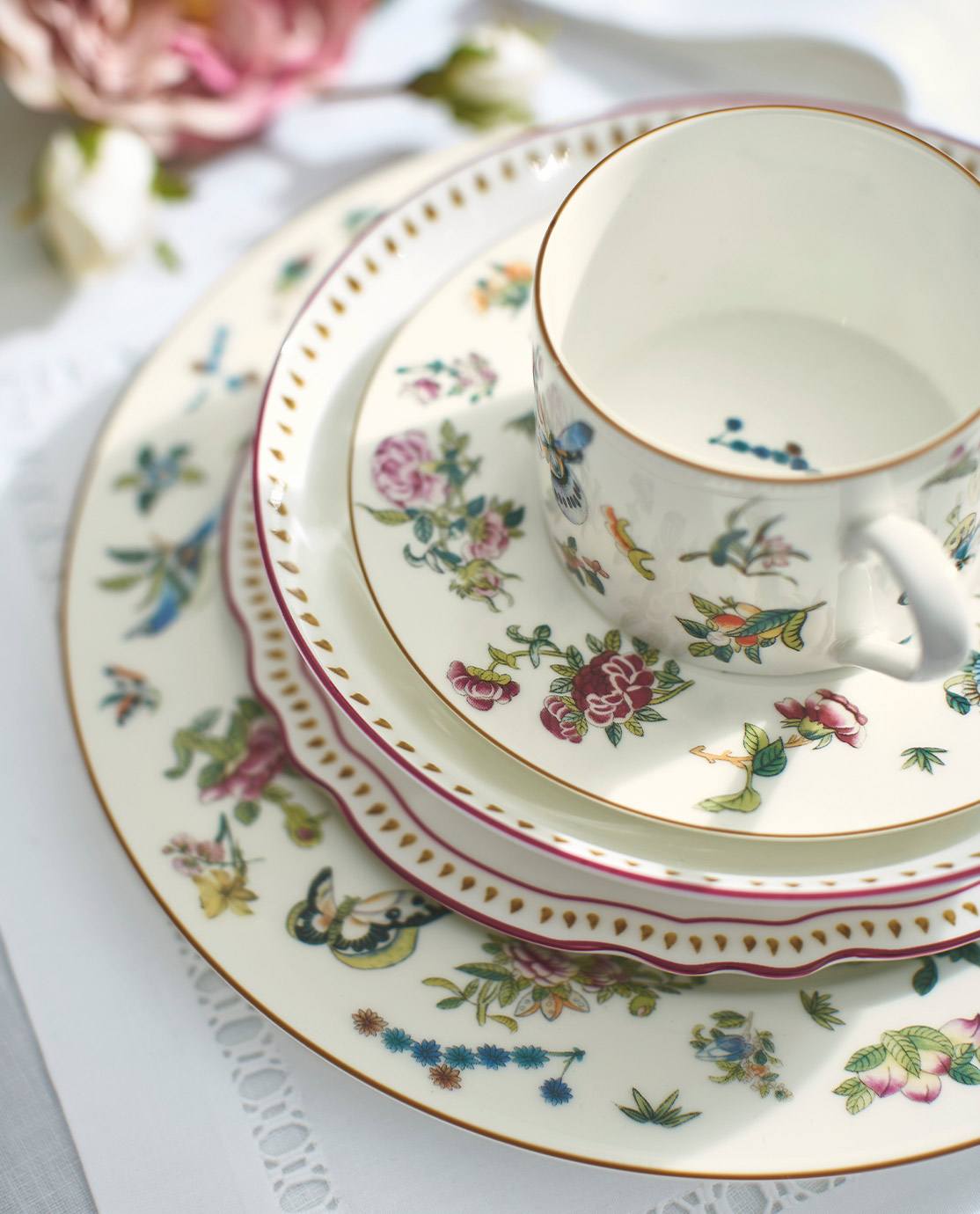 I'm very passionate about the mix – blending centuries and styles and giving everything a foundation in classicism. That's how I live – and that's how it is when you enter OKA's stores.
Adam Lippes
Evolving over close to two years, the creative conversation between the pair began with a series of mood boards – a veritable menagerie of images of ceramic cockerels, boars and birds, monkeys and dragonflies; alongside fantastical Toile de Jouy fashion confections. For Sue, however, it was a series of pictures of Famille Rose plates – a classic Chinese export style which became fashionable in Europe during the late Baroque period – that stood out. "I knew immediately that was the way to go," she says of the delicate ceramics that she has long avidly collected.
"I wanted to create a modern rendition of Chinese export patterns," explains Lippes, who leafed through auction catalogues and surveyed the collection at the Met for source material. After he conjured the design in his New York studio, OKA charged an artist in Southern China with recreating the composition in watercolour on speciality rice paper. Then, the artwork was digitally rendered by OKA's London studio, ready to apply to fine bone china.