There are no rules in Adam Lippes's house. Though his interior designs are as carefully considered as the clothes he creates for his eponymous fashion label, the designer is refreshingly laidback when it comes to using his homes. As he explains in episode three of our podcast series House of Tales, his properties in New York City and the Berkshires have been created to be enjoyed, where the debris of daily life—an open novel, a glass of wine or, in Lippes's case, the signs of three loving but boisterous labradoodles—don't disrupt the ambience but enhance it.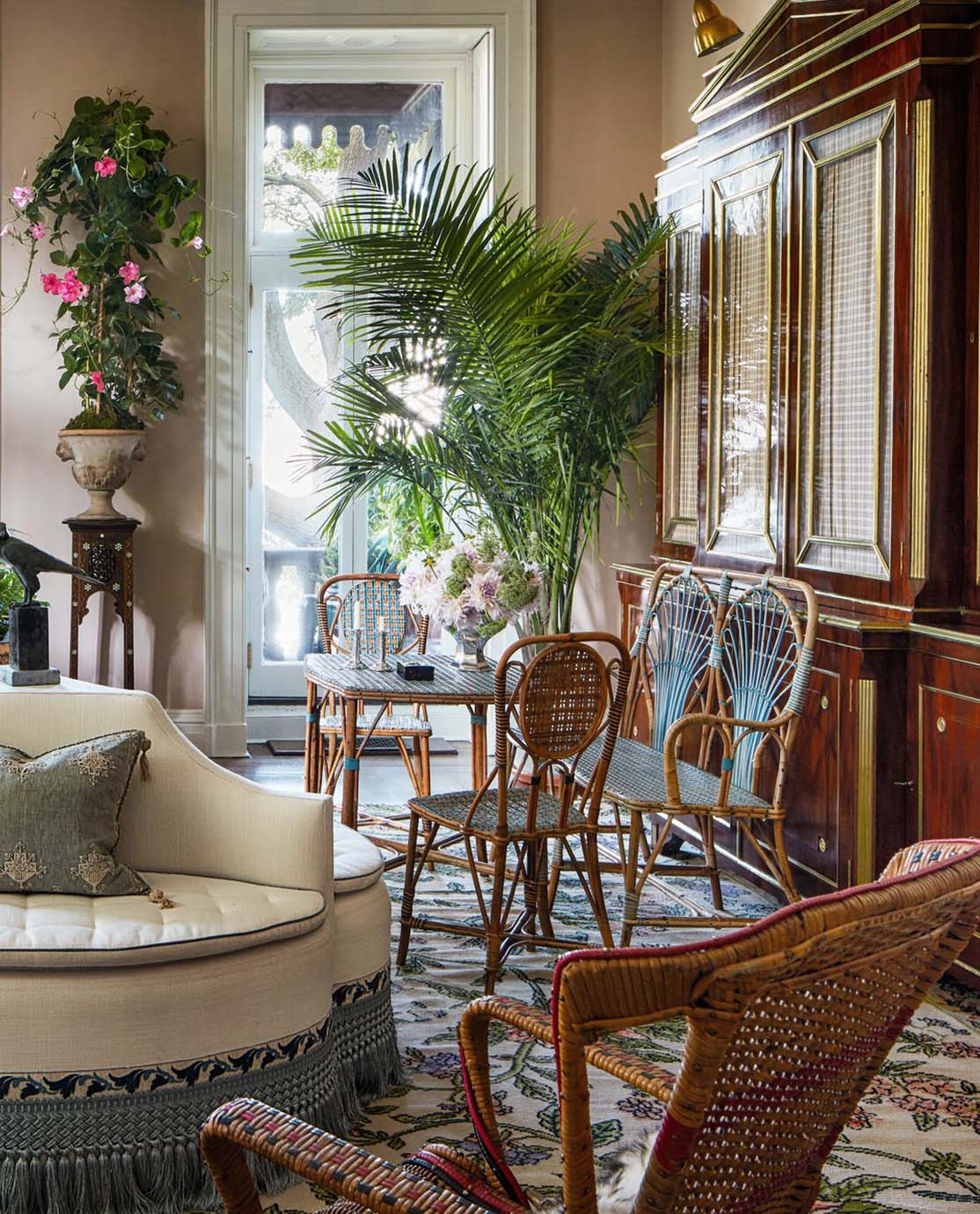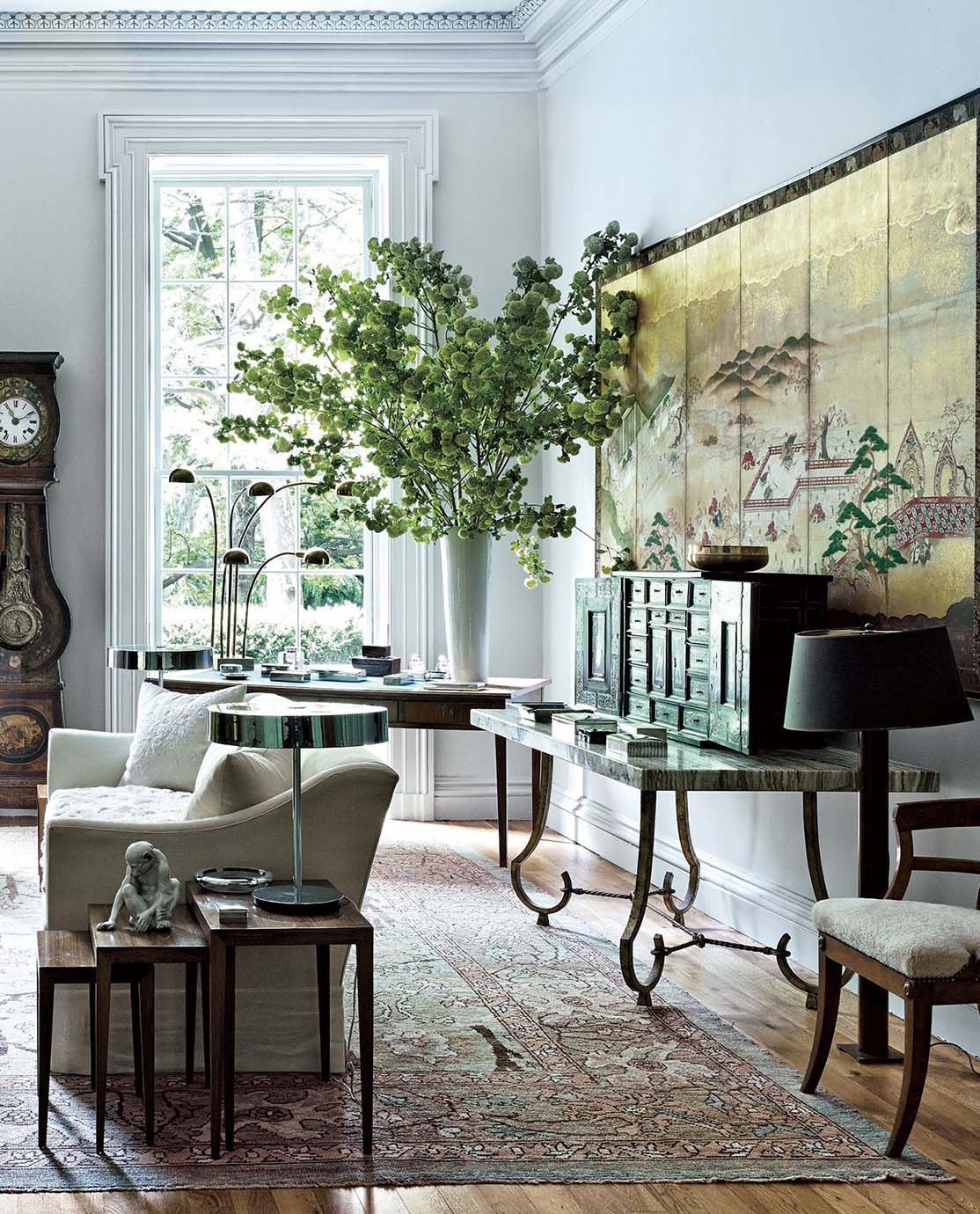 "I design with the idea that people are going to come over and enjoy the space," he tells host and design journalist Bethan Ryder from his base in Brooklyn. "There's nothing worse than a place you can't sit, or [thinking] 'oh my god, that rug got stained'."
While his name is most often twinned with the fashion world, Lippes's eye for decorating has garnered him a following of interiors enthusiasts too, not least because of his Adam Lippes X OKA range of fine dining pieces, which launched in 2020. His homes are beautiful and elaborate, with ivory cashmere wallcoverings, dining rooms lit solely by candlelight and cozy spaces designed to resemble opium dens (the perfect post-feast retreat for his monthly dinner parties). A designer's work is never done though; he admits his interiors are a constant work in progress. "Living well, I believe, takes effort," he explains, "and as we say in our design studio, beauty isn't easy. But that's okay; part of that effort becomes the reward as well."

Home is the ultimate expression of how you live, more so than how you dress. It's the most personal thing you have; what you put on the wall, the colors—there's nothing more personal than that. To me, that's home.