Just like that, another year is coming to a close. Before we say goodbye to 2022, and a warm hello to 2023, we're indulging in a little self-reflection as we revisit the highlights from the past 12 months. We've packed a lot in; from two exciting new collections to the launch of our first podcast and our third store in the US, plus so much more, there's a lot that we're proud of. Read on for our year in review.
Old England Meets New England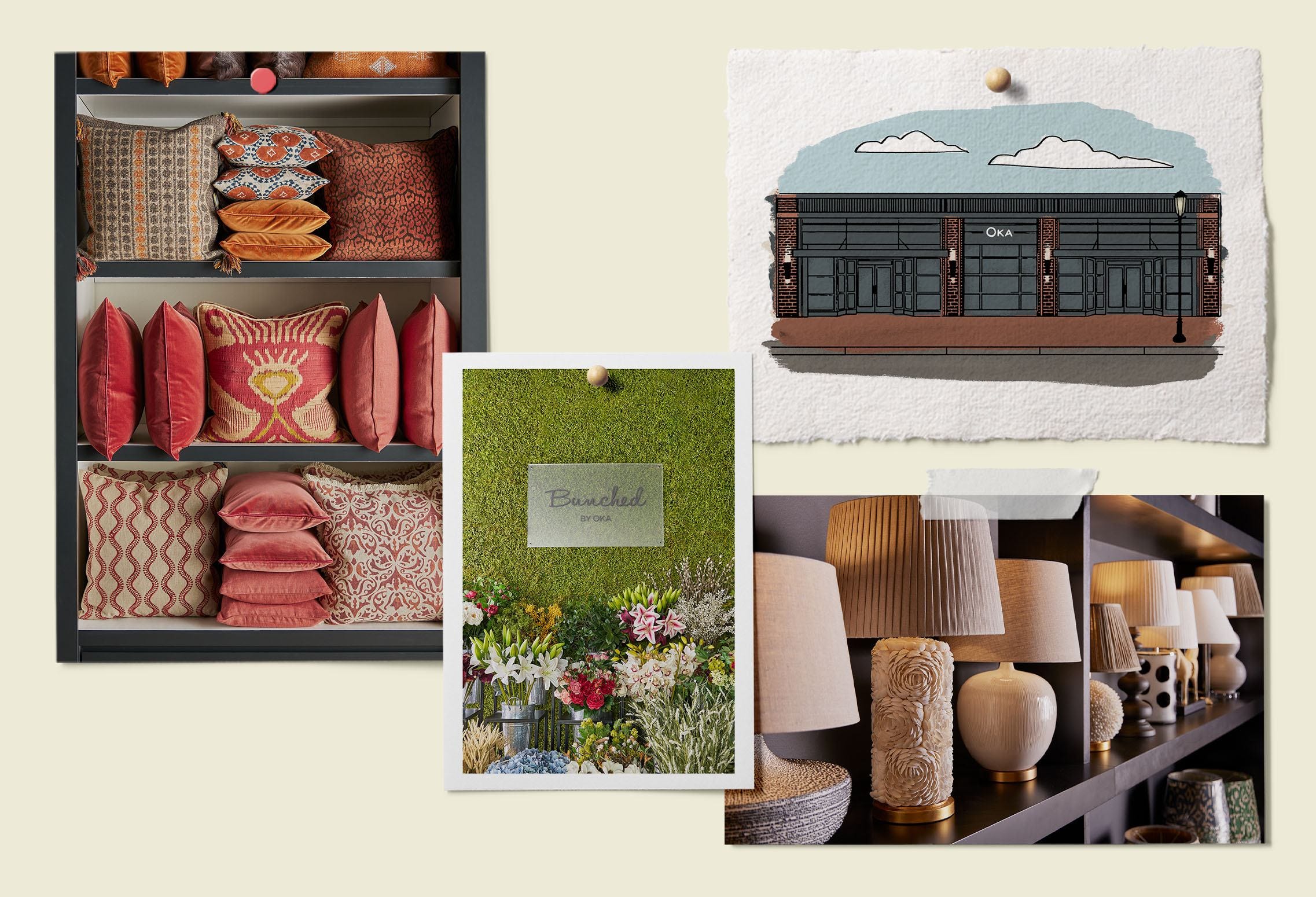 One of our standout moments from 2022 took place in December, but we couldn't not include it at the very top of this list: we're delighted to have opened our third store in the US in Westport, Connecticut. Our largest space to date—in both England and the States—at 14,500 square feet, the store is spread across two floors, bringing our treasure trove of unusual finds and statement pieces to the east coast for the very first time. Located at 44 Main Street, the heart of the city's vibrant downtown shopping area, the new space fits snugly into Westport's signature blend of small-town charm and cosmopolitan offerings.
New Collections and Inspirational Looks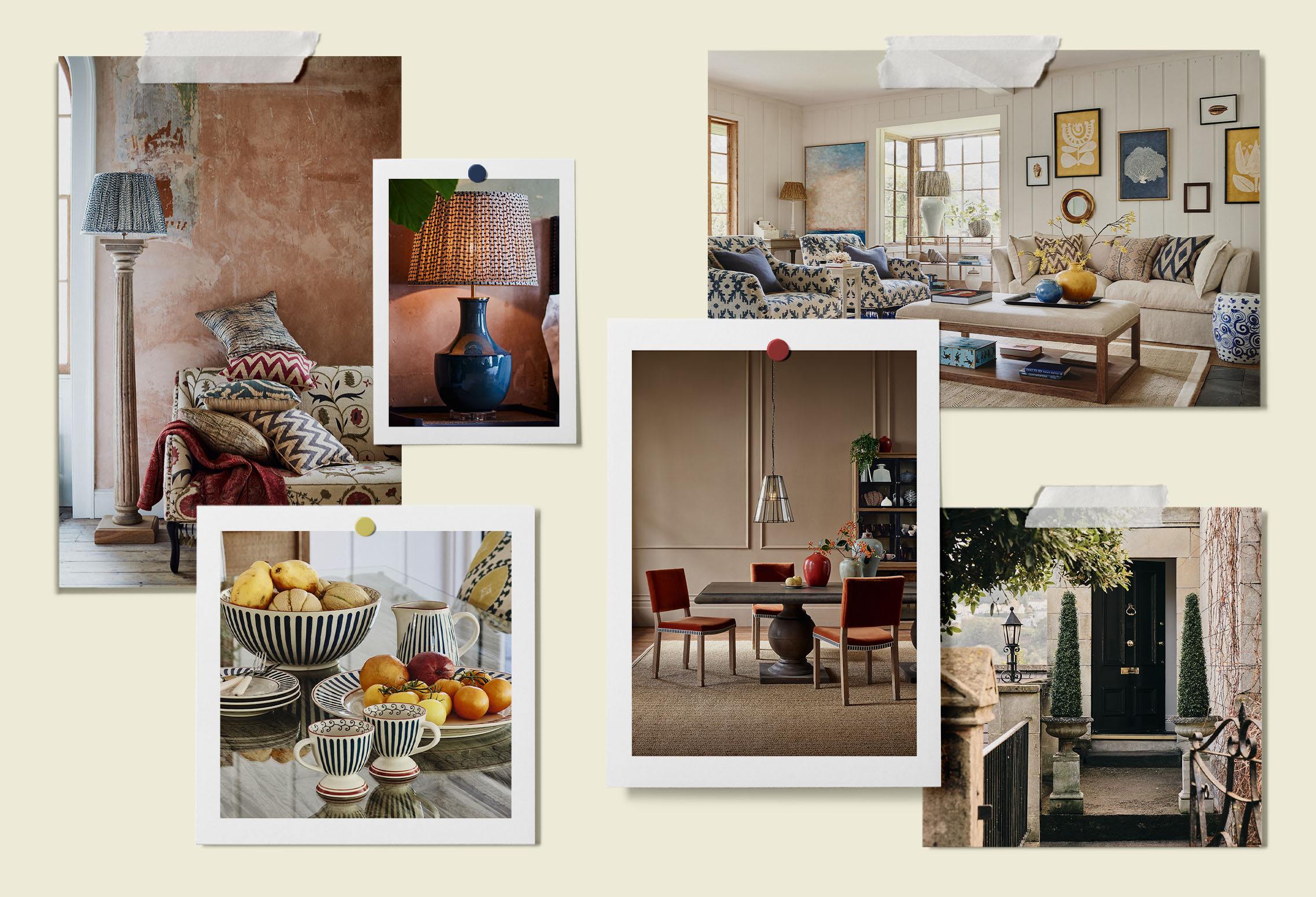 A new year brings with it a host of fresh design opportunities and inspiration, and in 2022 this took the form of two collections, which we unveiled in spring and fall. Both starred a range of exciting new furniture and décor, as well as fresh twists on old favorites, from our Kintaro dinnerware in new colorways to patterned silk lampshades inspired by some of our much-loved pillow covers.
To help bring our creative visions for these new pieces to life, we sought out a series of unique locations across Britain, each of which acted as the stage for a new seasonal look. In the spring, we took to London's Old Sessions House, transforming the Grade II listed former courthouse with our latest pieces. Next, we escaped to the country, heading to Winnie-the-Pooh's former stomping ground, Ashdown Forest in Sussex, to decorate a picturesque cottage, before paying a visit to historical Bath, where a limestone townhouse received a modern makeover. For fall, we brought a 1970s twist to a Regency-style space overlooking London's Hyde Park, decorated a cozy cottage in the Cotswolds with an abundance of color and print, and took inspiration from the period features of a 17th-century house in north Wales. Each location presented our collections in a different way, offering ample interiors inspiration for the seasons.
Homes that Tell a Story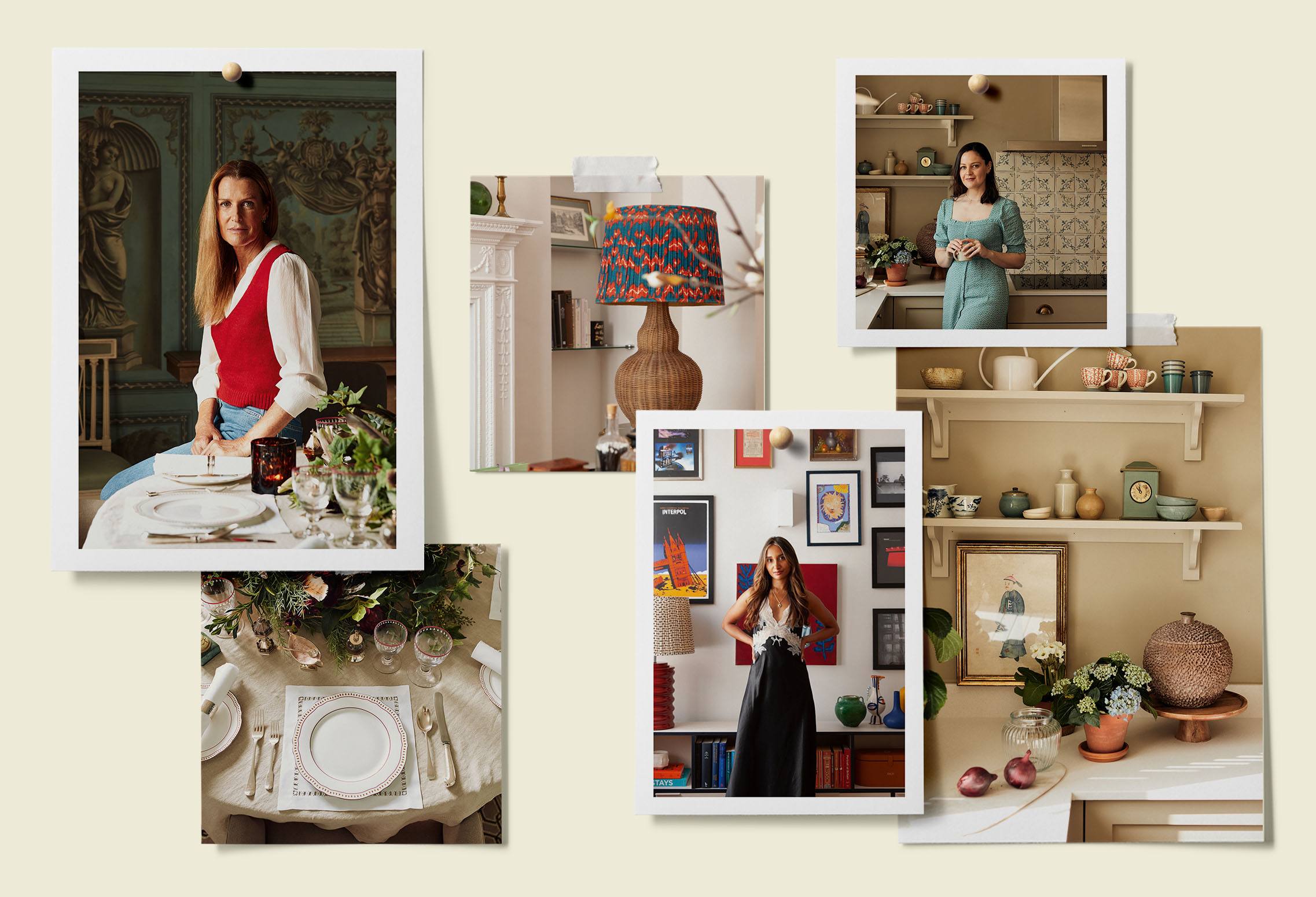 We've always believed your home should reflect who you are and what you love, and nothing is better placed to tell that story than the furniture and décor that bear witness to your life. Cases in point are the homes we've had the privilege of visiting over the past year, where we discovered how they support and enhance their inhabitants' lives and style—from Alice Grace Interiors' modern property in the Cotswolds, which she transformed with her signature country-house chic, to Claire Ptak's east London apartment, where her kitchen is the source of inspiration for her bakery, Violet Cakes. We were invited to Marylebone, too, to discover By Rotation Founder Eshita Kabra-Davies' home truths, as well as Oxfordshire, where India Hicks shared her festive family traditions with us. Click the link below to discover how you can give your home a tale to tell, too.
House of Tales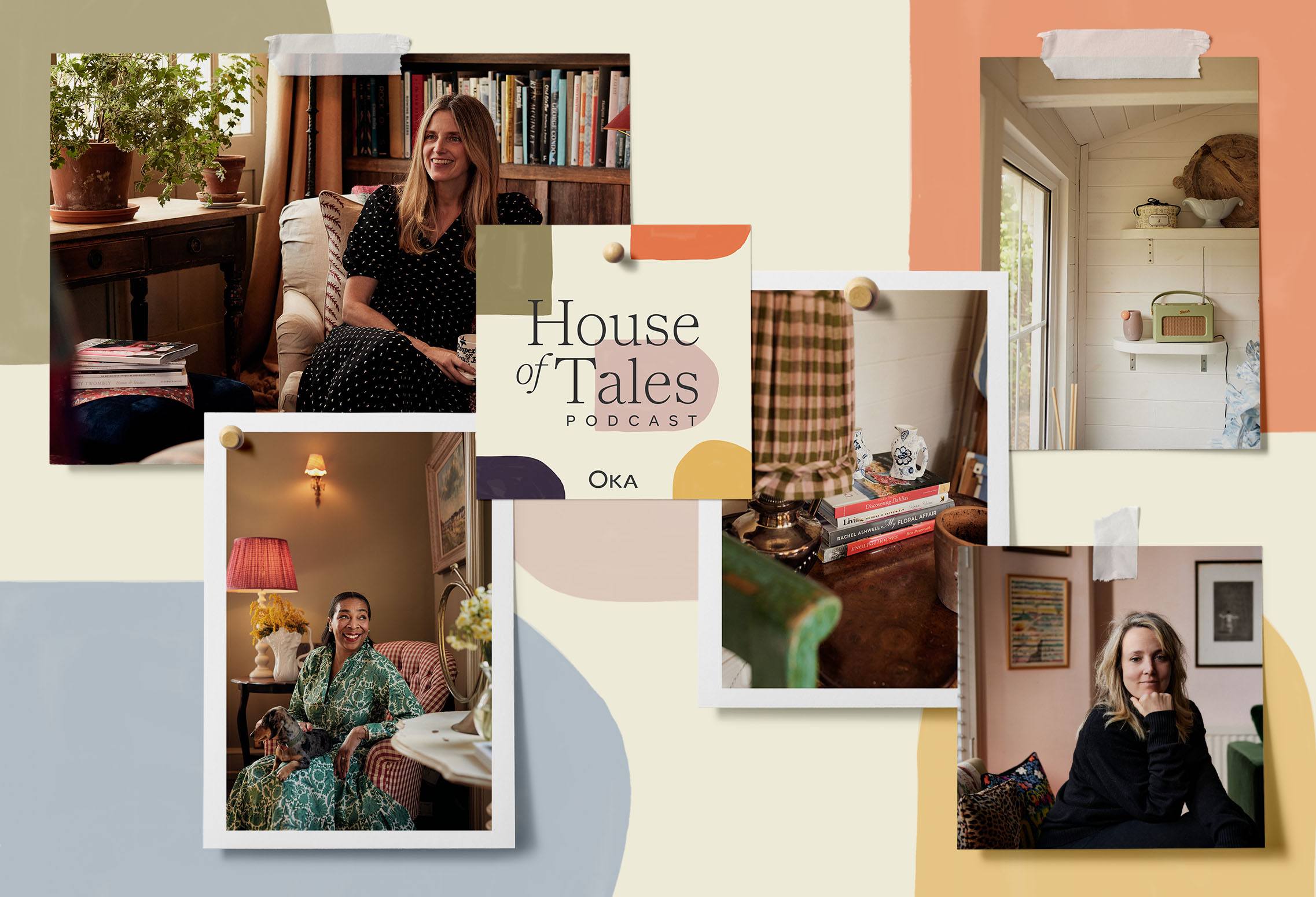 Another of our 2022 highlights came in the spring, when we unveiled House of Tales, our curiosity-driven podcast series focused on the remarkable relationships people have with their homes. Host and design journalist Bethan Ryder spoke to eight tastemakers about how they interact with and take inspiration from the places where they live. The series took her to Norfolk, where she visited Paula Sutton's idyllic countryside home (and the inspiration behind her famed blog Hill House Vintage); to west London, where Ryder discovered the family heirlooms that shape stylist Bay Garnett's life; and to the Cotswolds to explore the cottage that tastemaker Amanda Cutter Brooks has made her home after a life traveling the globe. Discover all eight episodes now and hit subscribe to be the first to hear about future updates.
The 2022 Kips Bay Decorator Show House Palm Beach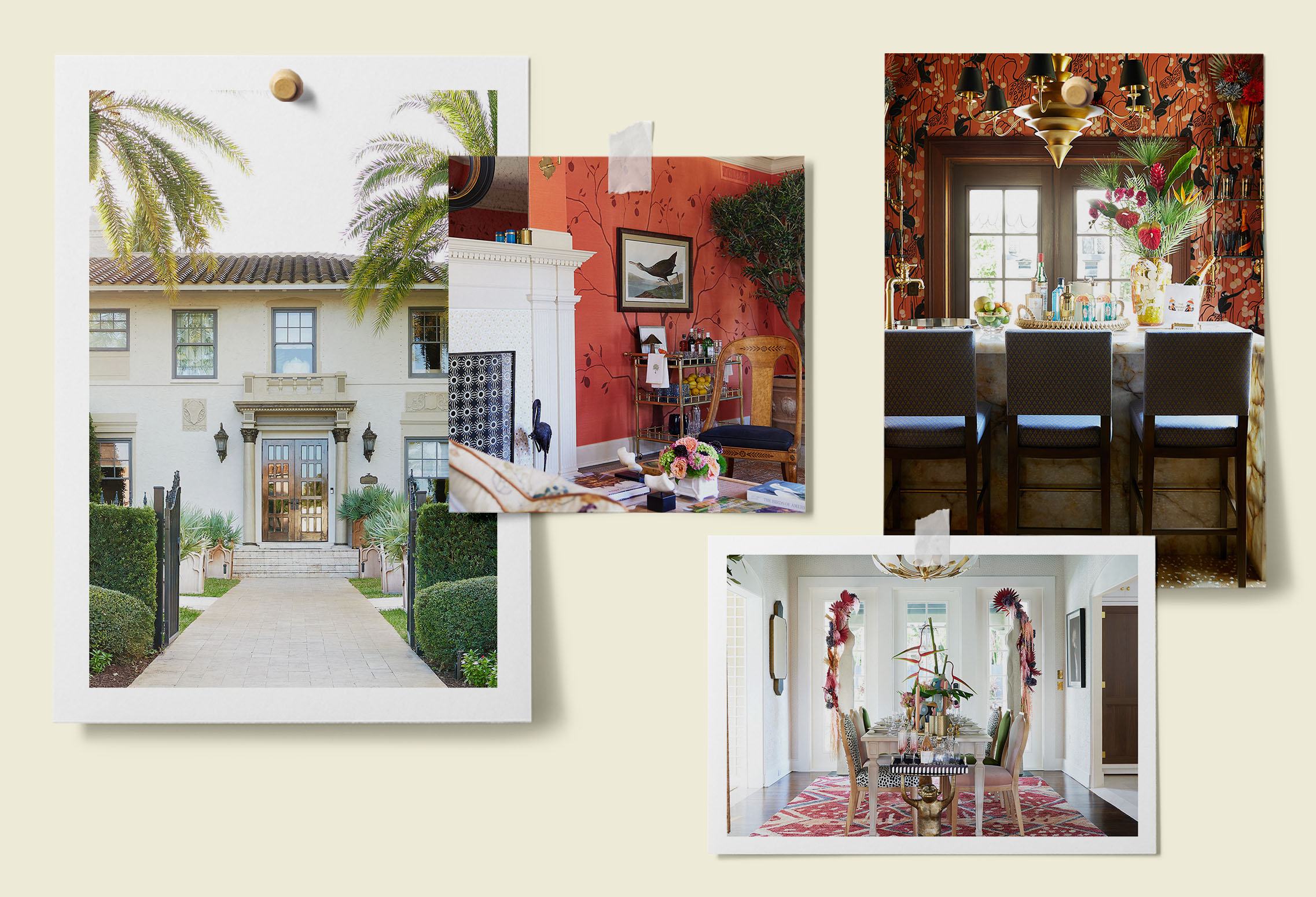 In March, we were delighted to once again sponsor the Kips Bay Decorator Show House in Palm Beach. For nearly 50 years, the Kips Bay Boys & Girls Club has brought together the world's leading interior designers to raise money for after-school enrichment programs, while also celebrating homegrown and world-class design. In a mansion in Northwood, 24 interior designers and firms from across the country presented their interpretations of the home and the surrounding area. Though each space was utterly individual, the event gave an enlightening insight into the design trends for the year, from wall treatments inspired by nature to the intermingling of outside and in.
Tailored by OKA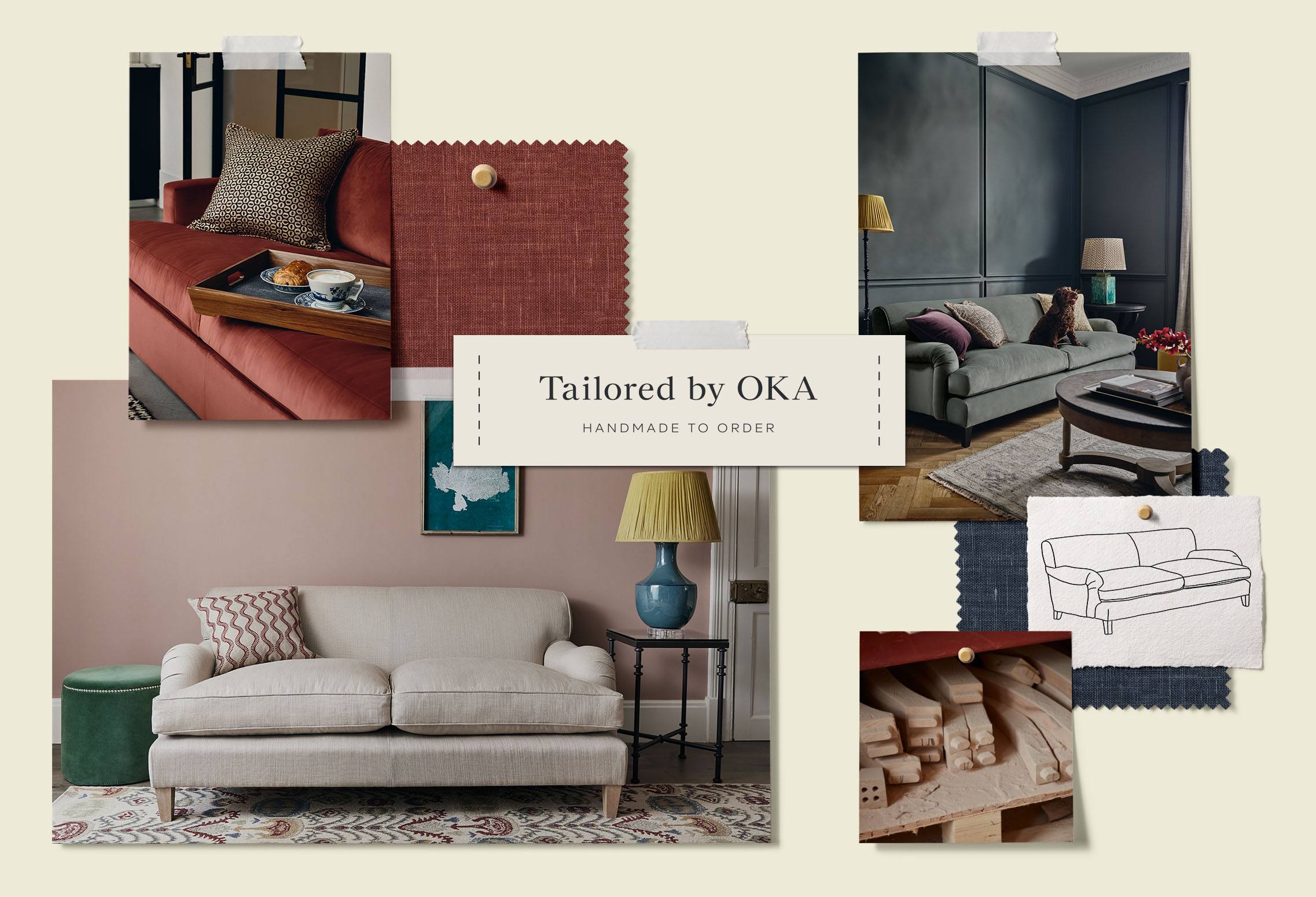 The summer offered an opportunity to celebrate, as we unveiled Tailored by OKA—our first handmade-to-order seating collection. Designed in-house in the UK, it comprises a series of classic seating styles, which are handmade by an American family-run business in North Carolina. Each design is available in a selection of fabrics—from stonewashed and laundered linen to our innovative "clever" fabrics: clever velvet, which has all the tactile appeal of the traditional material, but won't fade, mark or stain, and clever linen, a more durable, colorfast and moisture-wicking linen. There are a wide selection of colors to choose from, as well as a variety of leg finishes, putting you in the creative driver's seat
Highlights from #MyOKAHome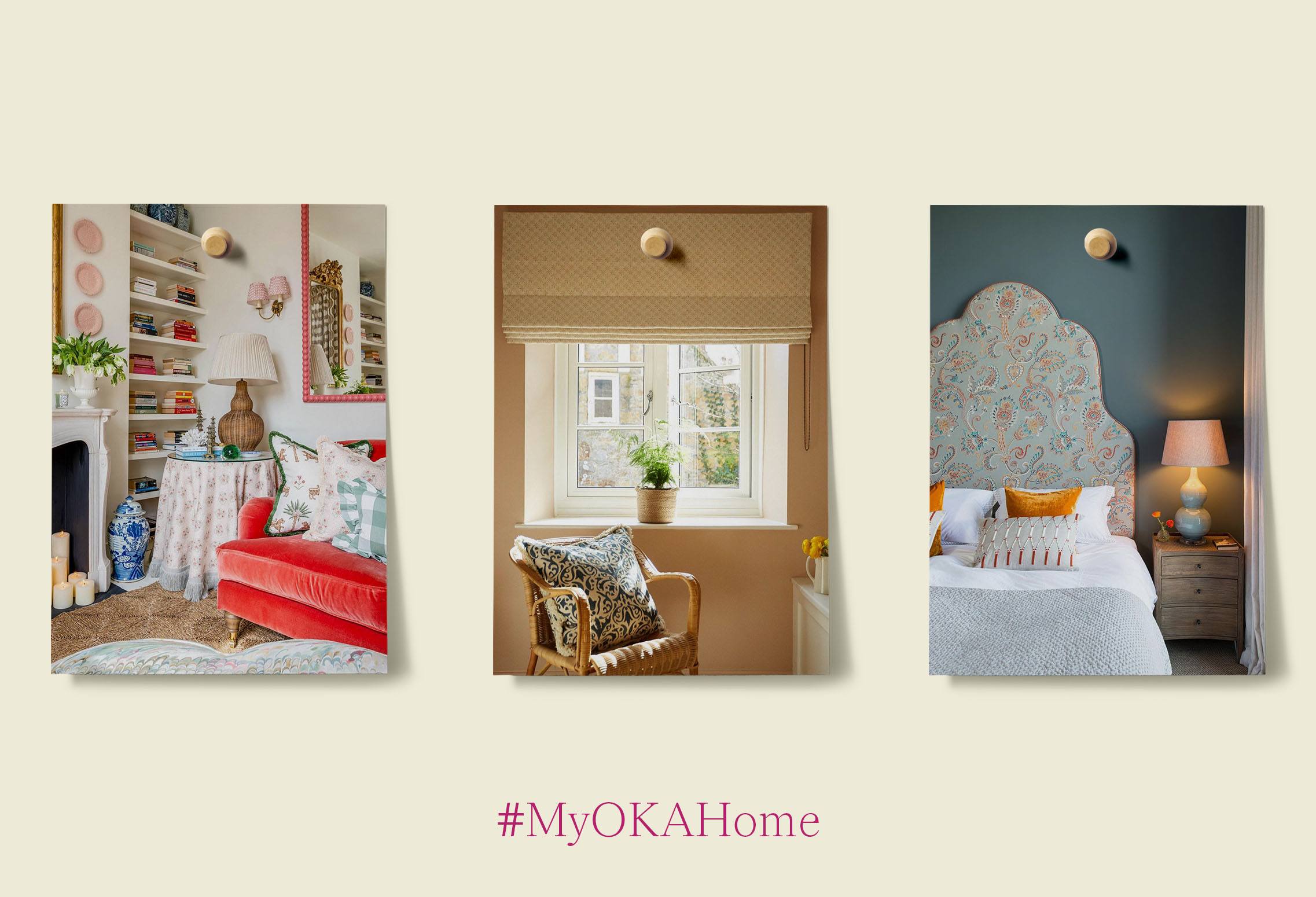 Our #MyOKAHome hashtag on Instagram gives us a peek at how our community styles their favorite pieces from our collection, and we've loved seeing the creativity that 2022 has brought. From colorful bedrooms starring our much-loved artwork, lamps and textiles, to dining rooms serving a feast for the eyes with our favorite tableware, we've loved seeing our designs in their new homes. Follow us on Instagram @oka to discover more, and use the hashtag #MyOKAHome to share your favorite OKA pieces with us.