There's a certain irony in the fact that the most quintessentially English of interior design styles, the traditional country house, was heavily influenced by an American. When Nancy Lancaster moved to Northamptonshire from Charlottesville, Virginia, in the 1930s, she brought with her a penchant for comfort and character that would go on to form the basis of this aesthetic. Along with British decorators Sibyl Colefax and John Fowler, whose eponymous company she later owned, the designer helped to sculpt a look that remains coveted some nine decades since.
"Nancy Lancaster and John Fowler were responsible for decorating some of the most important country houses in England," says Emma Burns, Sibyl Colefax & John Fowler's joint Managing Director and one of seven principal decorators working at the company today. "John's meticulous attention to historical detail – scraping back paint to find the original colours of the walls – was tempered by Nancy's irreverence for grandeur and her ability to make imposing rooms beautiful, and also incredibly comfortable."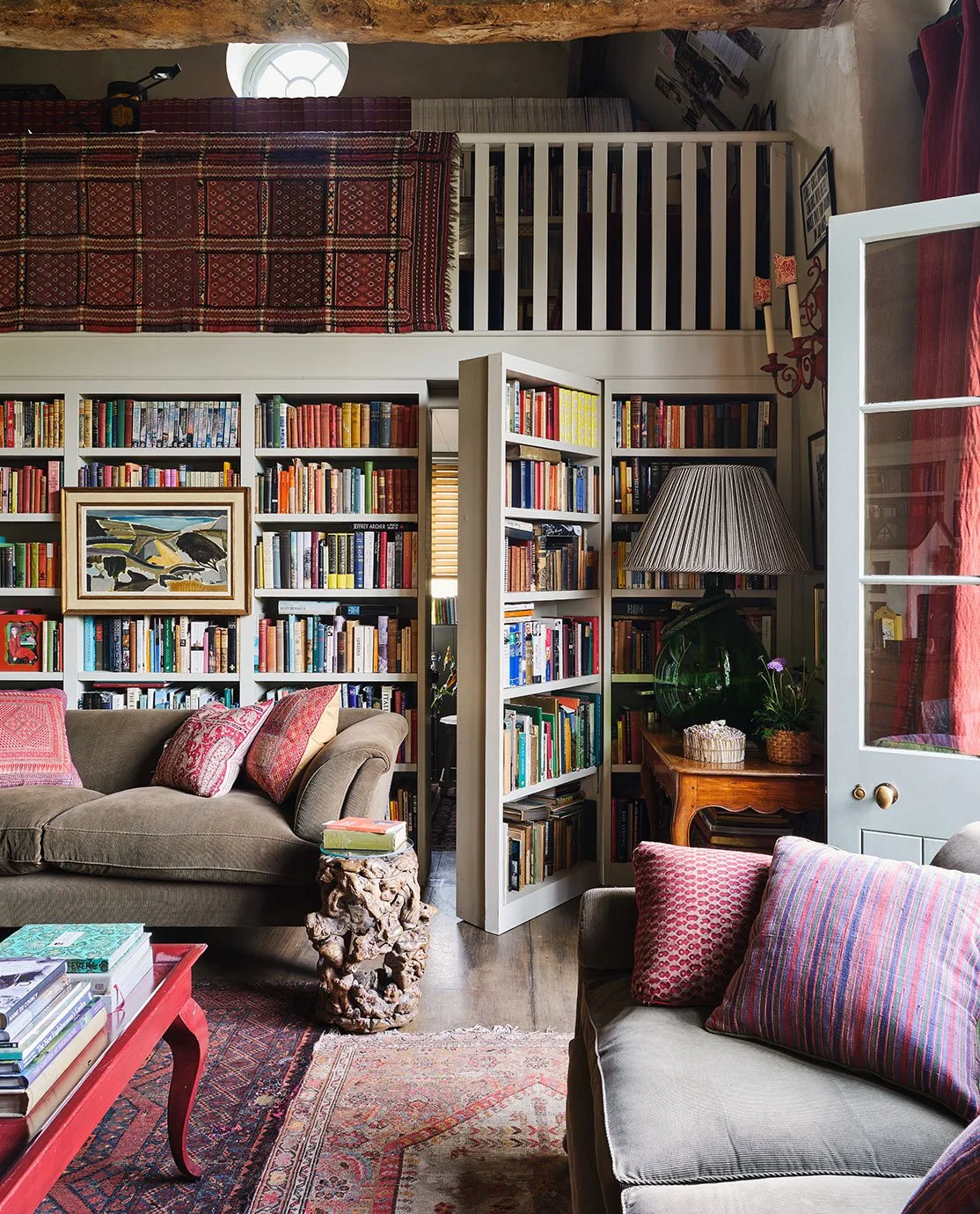 Scour the bookshelves for English country house inspiration and it's likely you'll find Sibyl Colefax & John Fowler among the pages. Founded in the 1930s by Colefax, who joined forces with Fowler in 1938, it is the longest-established decorating company in the UK, today boasting a seven-strong team of decorators, an architectural interior designer and a (strictly confidential) clientele list, spanning royalty to celebrities.
Along with her fellow designers, Burns is tasked with bringing the brand's storied heritage to the modern day, but the company's forebears remain an ever-present source of inspiration. Having pioneered a new, understated take on luxury, where antique furniture pieces are mixed with newer designs and comfort sits at the heart of every room, Colefax, Fowler and Lancaster cemented their status among the interior design greats.
Lancaster in particular was highly influential on the British home, bringing "supreme confidence, lightness of touch and a sense of humour" to the company when she bought it in 1948, along with some game-changing mod-cons courtesy of her life in the States – think central heating and fully furnished en-suites. "She put paid once and for all to the gloomy and chilly linoleum-floored bathrooms," Burns says, "making places to wash into rooms to be enjoyed, furnished with as much attention to detail as you would any other room in your house."
It's finding enjoyment in even the most practical of spaces that ultimately underpins the country house look for which Sibyl Colefax & John Fowler is so well known. Characterising the style as "confident, warm, relaxed, practical and welcoming," Burns notes that at the heart of the aesthetic is the opportunity for everyday life to play out uninterrupted – spaces where a stray newspaper or a forgotten cup of coffee doesn't look out of place but rather fits in perfectly. "[It's] generous, beautiful rooms that are not disrupted when a dog jumps on the sofa or 20 teenage children rock up unexpectedly to chill," the designer says. A fantastic example of this is a story that Burns has "always loved" about Faringdon House, a stately home in Oxfordshire, where a grandchild placed a fish-shaped basket bag on a gilded chair. It became part of the furniture and was "left untouched there for many years".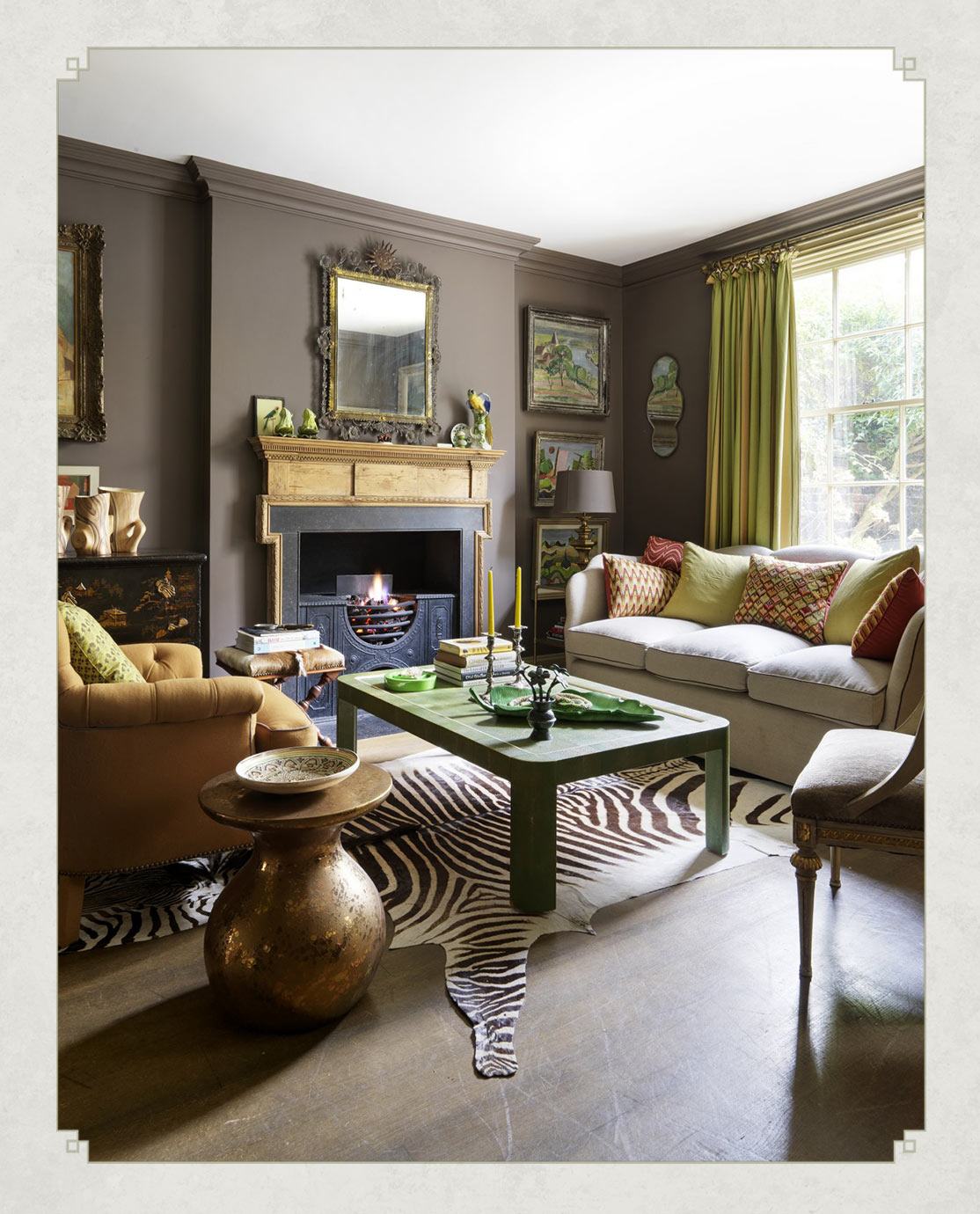 The decoration of country houses "doesn't change for years, it develops," she adds, noting key elements as deeply comfortable sofas and armchairs, updated over time with loose covers and cushions, as well as good lamps "to make atmospheric pools of light," big baskets filled with logs, and generous coffee tables piled high with books. It's about comfort first and foremost, which is how the look began, evolving "by necessity," Burns says, thanks to the most English of gripes imaginable: the weather. "We English make the best curtains because we need to retain the warmth of our fires and to blot out the dark, early evenings. We make the most comfortable sofas, vital to collapse into after a long day outside," the designer muses. "Perhaps because we've always had to spend so much time inside thanks to the weather, the interior of our houses is of paramount importance to us."
As family life has developed, so too has the country house look, becoming even more relaxed than its founding designers could ever have imagined, with large, eat-in kitchens taking the place of formal dining rooms, painted furniture picked in favour of antiques and framed photographs hanging where original canvases used to.
The look should, in theory, be delightfully simple to achieve, but there's a paradoxical precision to a style that's so innately carefree. Burns, who spent her childhood rearranging her parents' furniture, has perfected the art of nonchalance down to a T, which is why those without the knack so often seek her and her fellow designers' expertise. Indeed, despite being the oldest firm of its kind in the country, Sibyl Colefax & John Fowler remains at the forefront of interior design, enlisted to help with, yes, homes in the English countryside, but also pied-à-terres in London, beach houses in Thailand and ski chalets in Switzerland. Having joined the company in 1984 to run the showroom of its fabric-focused offshoot, Colefax and Fowler, thought she'd "died and gone to heaven" and stayed ever since, Burns knows better than most about the brand's enduring appeal. It's the "classic, timeless approach to each and very project," that is key to its allure, she says. "We seek to make the most appropriate background for our clients and to create layered interiors that reflect their lives – comfort for us is paramount, as is the creation of an understated, elegant interior."
It's a sentiment that echoes the founding principles of Sibyl Colefax & John Fowler, not to mention the country house aesthetic it has been so integral in defining. Simply put, it's about creating welcoming spaces that feel as good as they look, that greet you like old friends and invite you to make yourself at home. Shoes off, feet up, cup of tea in hand.
You can find out more about Sibyl Colefax & John Fowler here.