Natalie Howard, assistant manager at the OKA store in Guildford, has more than 10 years' expertise with both fresh and faux flowers. "I love the quality of the range," says Natalie of her affection for artificial blooms. "They look incredibly realistic and are very easy to use. I also think it's great how they can be refreshed seasonally by simply swapping different flowers in." Here, Howard shares her top tips for choosing, arranging and making the most of your everlasting bouquet.
Start with a vase and consider where your display will live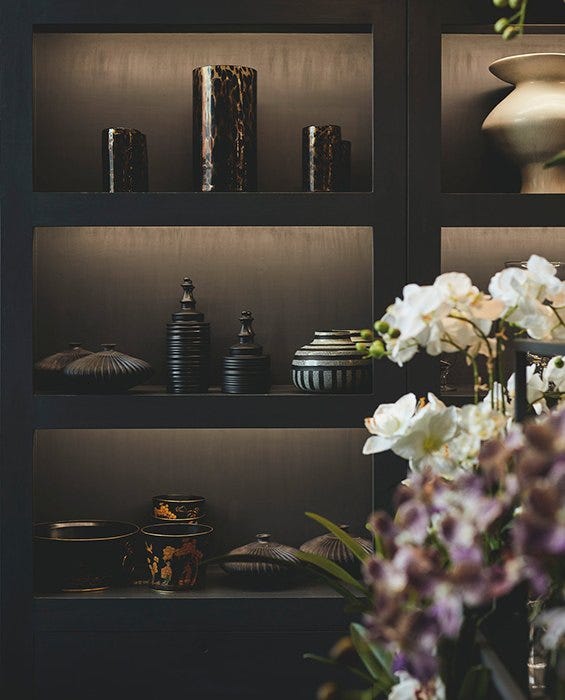 "I always start with the vase first, as not all flowers work with all styles," says Howard. "Obviously, this is down to personal taste, but most often we use a medium-sized vase that has a fluted shape at the top. This gives the arrangement a better shape than a vase with straight sides." It's also crucial to determine where your arrangement is going: "If it's on a sideboard or console without a mirror behind it, you could make half an arrangement as you don't need flowers at the back and that works out a lot cheaper." For a dining table, you don't want too tall a vase or it will obstruct the view across the table. "Hallways are popular locations for faux bouquets, as well as kitchen islands," she explains.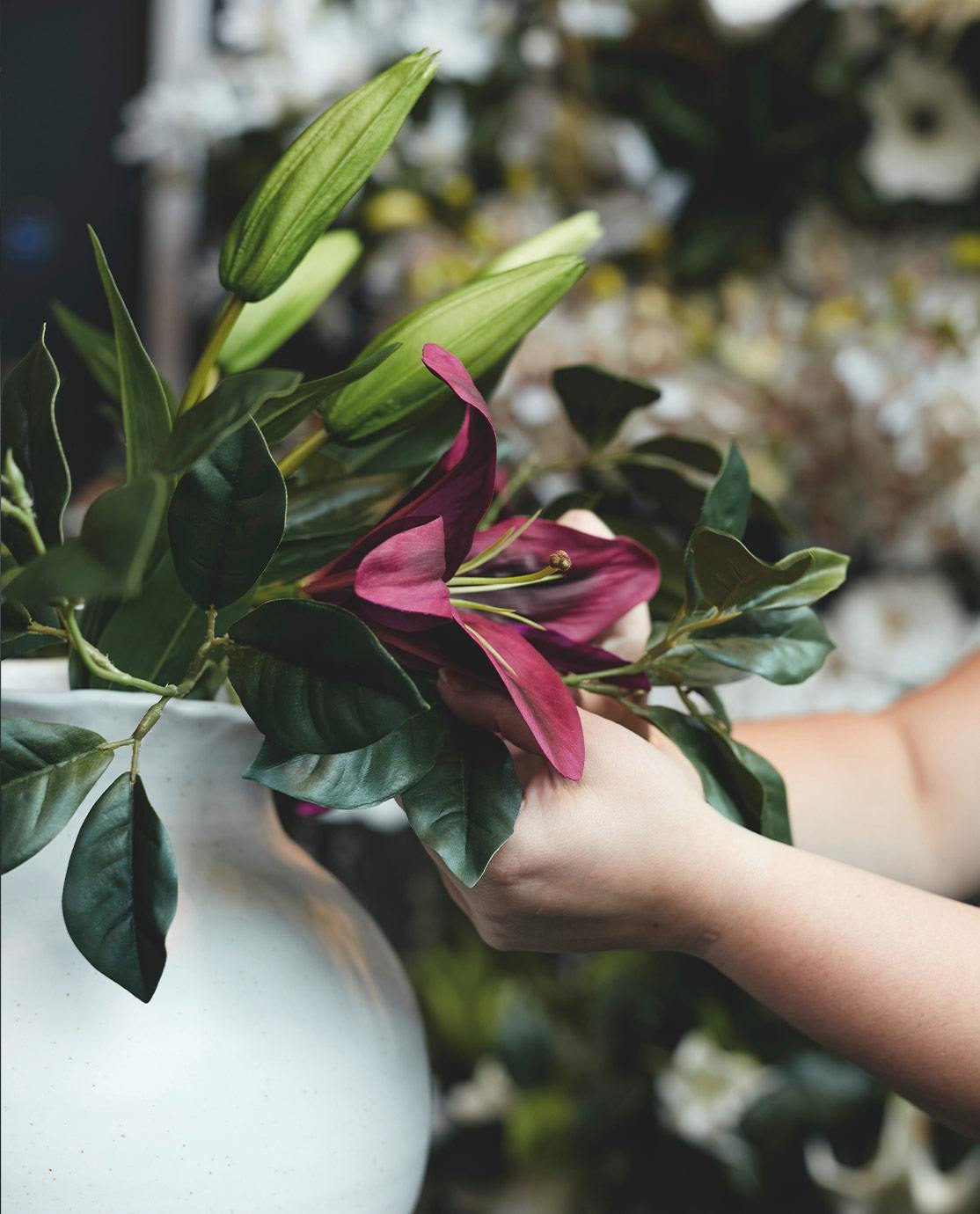 Choosing your flowers and foliage
"If you're coming in-store to have an arrangement made, it's helpful to bring photos of a space so that we can get an understanding of your décor scheme and style," advises Howard. "I start with foliage – usually two styles – and then two types of flowers. It's best to go for contrasting shapes, for example peonies with hydrangeas for a mix of textures (as opposed to peonies with roses, which are both round). The secret to styling lies in odd numbers: "This keeps the arrangement symmetrical and even," reveals Howard, "so choose stems in quantities of threes or fives."
Making faux flowers come to life
If you have ordered online, your flowers will arrive carefully wrapped but straight and closed. "Always bend the flower head so it's facing you, so it's not sticking up but facing forwards," explains Howard on the manipulation involved. "All the stems, even the foliage, are completely wired, so open them out to put shape into them. I use my thumb and forefinger to put a very slight curve in the stem, which gives movement and makes it appear more natural."
Howard advises to avoid cutting stems where possible (for which you'd need wire cutters – secateurs just won't cut it) and bending them to create the right height. "The bend gives more hold and the arrangement will sit better overall."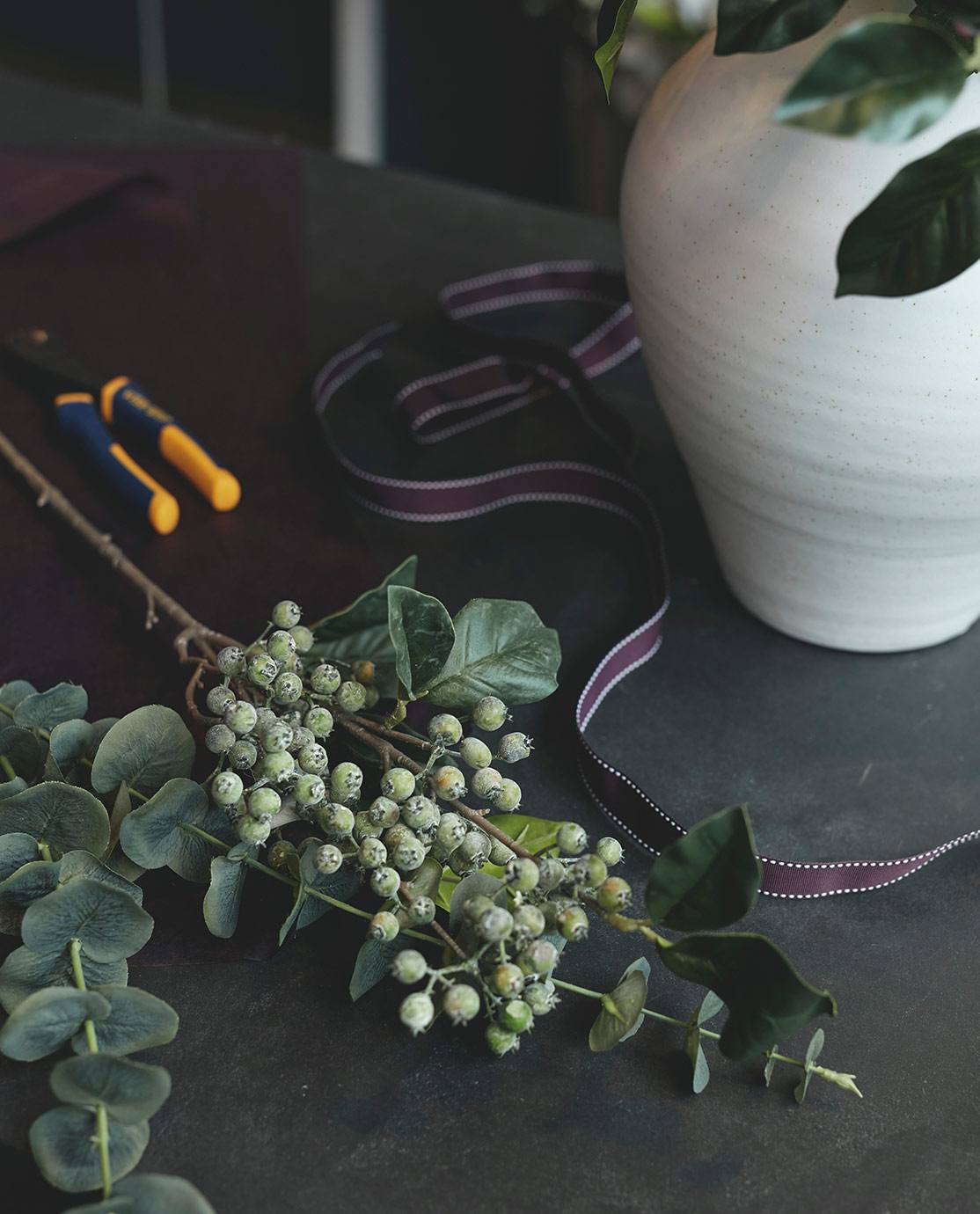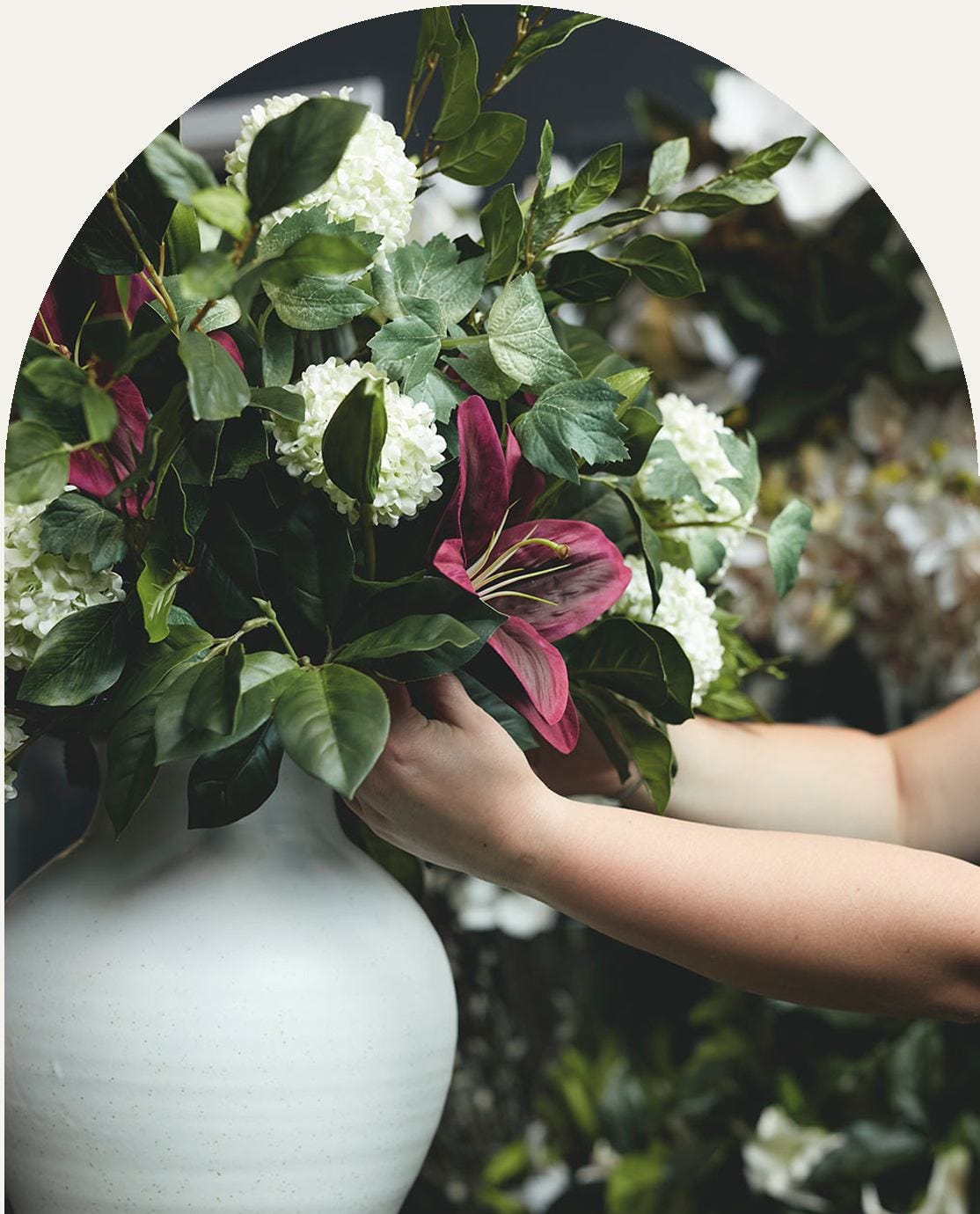 Creating an arrangement
Once you have your vase and flowers, Howard advises using her system of layering to create "triangles". "In the bottom layer I would put one type of foliage in and a flower to the right of each stem, using all three of the same foliage stems. I'd repeat that all the way around and that would be my first layer. I'd then take my stems slightly higher for the second layer, and this is when the idea of a triangle comes in. I keep doing this process within the vase, adding several layers." A popular arrangement size involves around 25 stems, but a small bouquet could feature one foliage and two types of flowers, composed of just two layers.
Making faux flowers even more life-like
You needn't overhaul your arrangement at every turn of the season; Howard recommends simply swapping in flowers on rotation "because it makes the bouquet look even more realistic and fresh as it is different to look at". You could keep the foliage consistent but opt for peonies in spring and berries in winter. You can also add that fresh flower scent by placing a saturated diffuser stick in the vase where it can't be seen, or lightly spraying the display with room spray.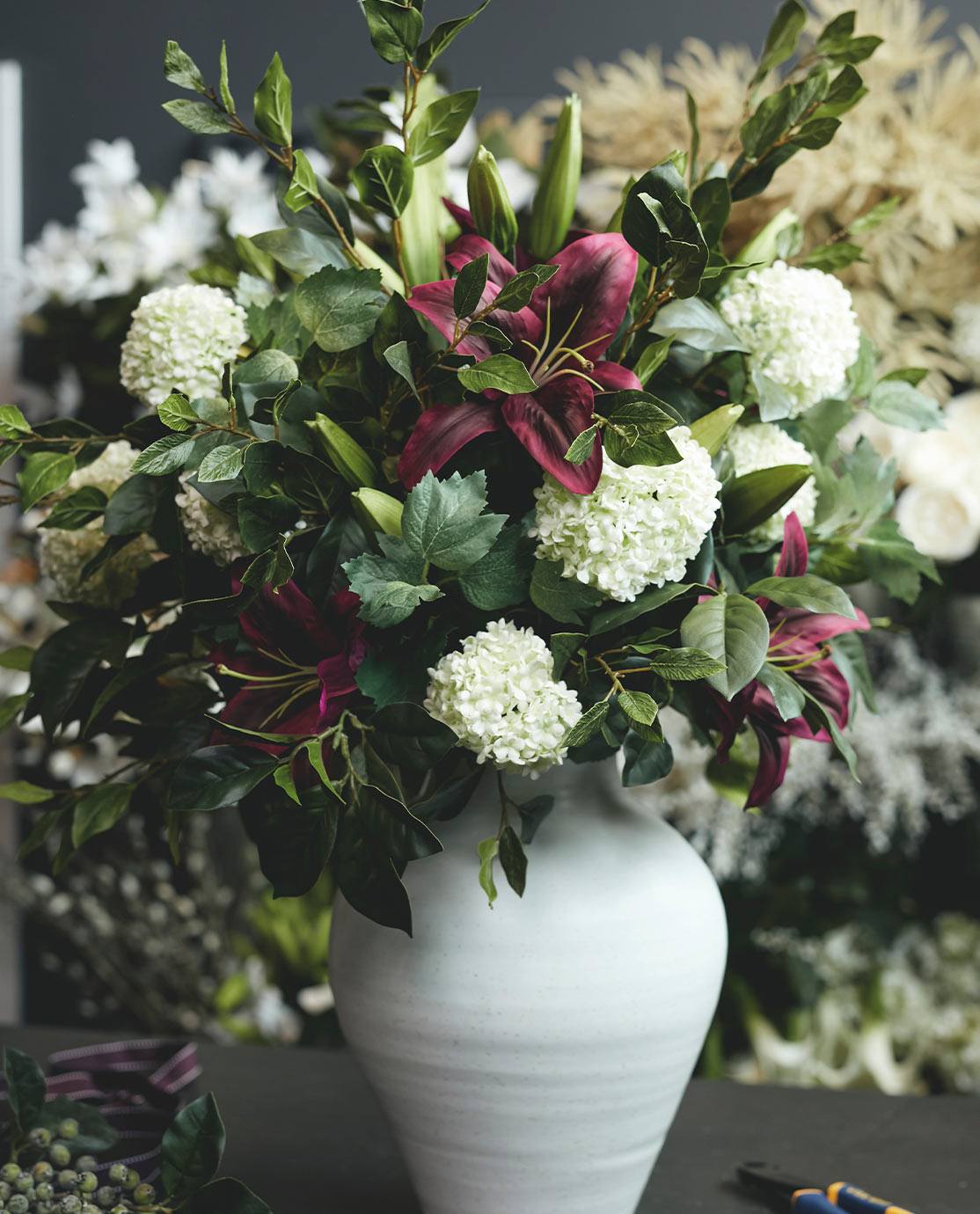 Caring for artificial flowers
When it comes to cleaning, "we always recommend blowing the dust off with a hairdryer on a cool setting," says Natalie. "Don't use water or a damp cloth as that could mark the surface."