With grey days and even darker nights, it's little wonder we often feel so blue in January. Coupled with a strict regime of self-improvement – from Dry January to post-Christmas diets and new year's resolutions – it can sometimes feel like an uphill battle. "There's a lot of pressure in January as it's labelled the month to be a 'new you'," says health and lifestyle coach Milla Lascelles, who runs wellness retreats, workshops and private sessions specialising in self-development and holistic health. "It's not realistic, and it can make us feel like failures from the get-go." Instead, Lascelles recommends taking a kinder approach to self-improvement. It's not about being better, but feeling better. Switching up your routine, increasing your daily dose of sunlight and making small changes to your lifestyle can all have a positive impact on your outlook. Making a few adjustments at home can help too; how we interact with our surroundings is key to our state of mind, and something as simple as changing a lightbulb can have a big impact. Intrigued? Read on for Lascelles' easy mood-boosting tips.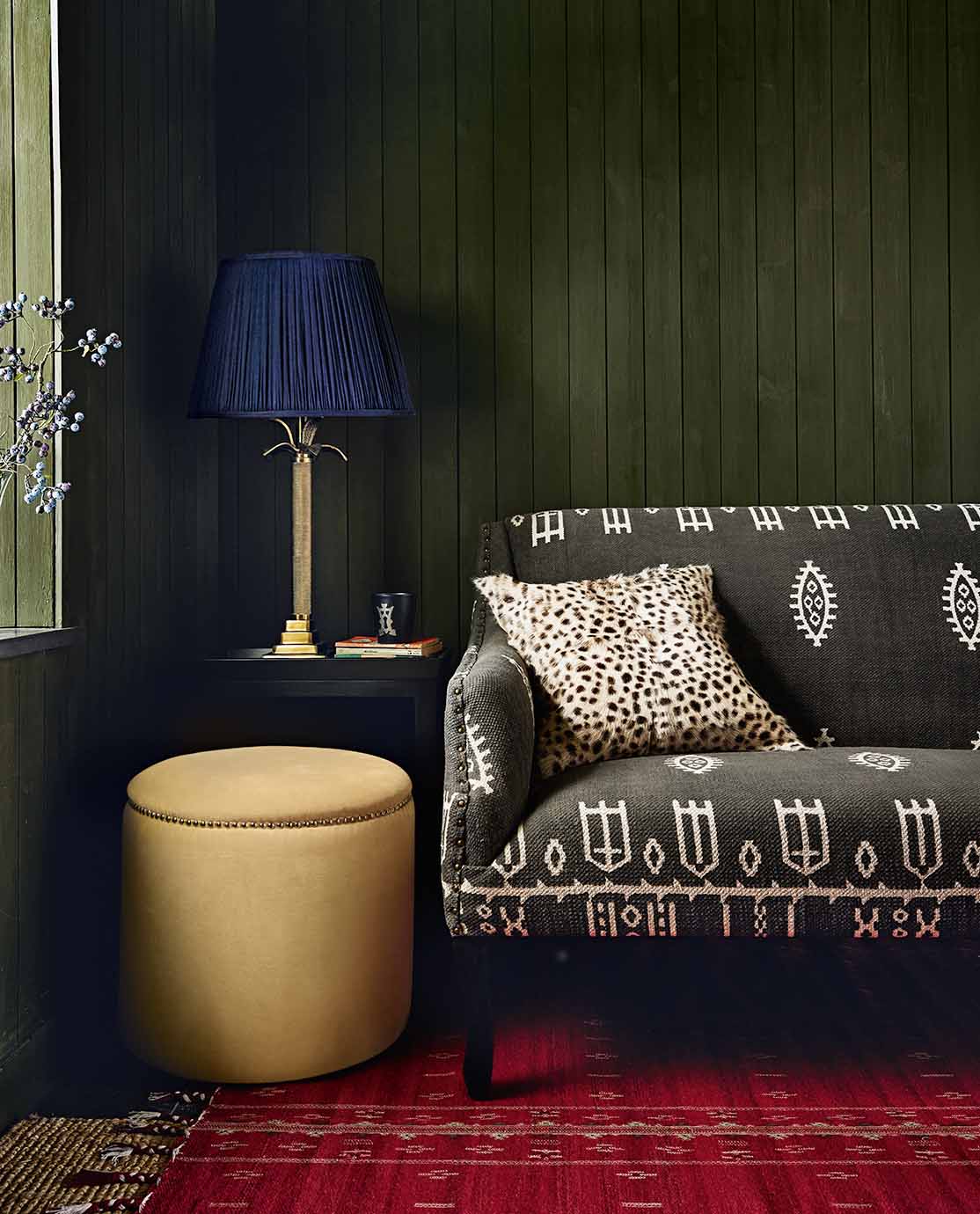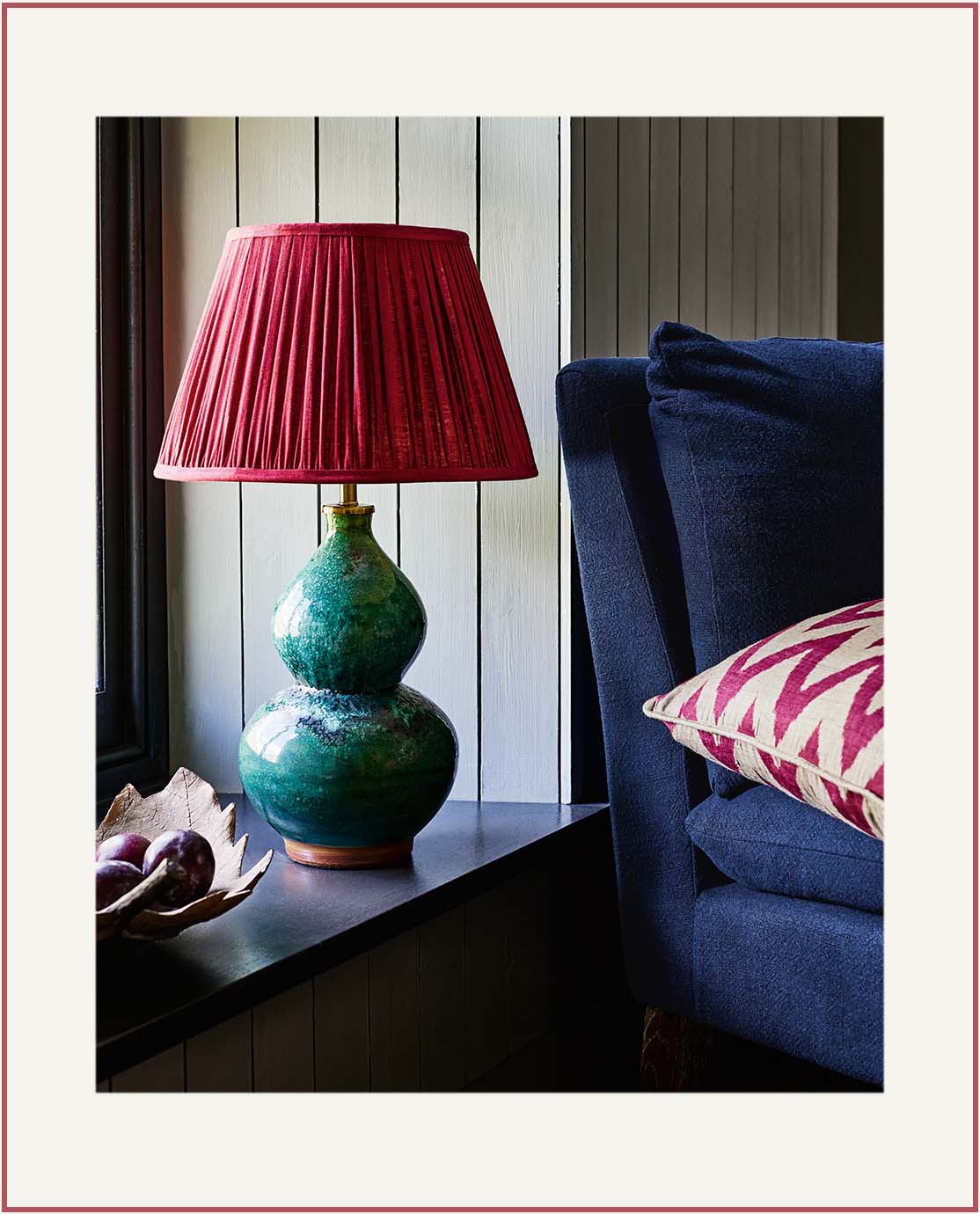 Lift Your Spirits with Low Lighting
When it comes to improving your mental wellbeing, interior design might not be your first port of call. But Lascelles recommends taking the time to get it right; how your home looks ultimately affects how it makes you feel. "Your home environment is really important to your physical and mental wellbeing," Lascelles says. "I think it needs a lot of time and energy put into it." In the winter, with fewer daylight hours, this is more important than ever; with so much time spent beneath the glare of artificial lights, ensuring your home feels warm and welcoming is important. "Light is so powerful, and the light entering our eyes regulates our daily moods," Lascelles explains. "Poor artificial and interior lighting can affect how you feel", so getting the balance right is key.
In short, don't be tempted to switch on the big light too often. A softer glow from table and floor lamps will not only provide ambient lighting, but in the evenings, Lascelles says, will help you to relax and unwind at the end of the day. "Using low lighting at night, such as table and floor lamps instead of spot and strip lighting, produces the melatonin that informs the rest of the body it's time for sleep." Look for bulbs with a lower wattage and lampshades in warm colours to help create a cosy aesthetic. If you have the space, nothing beats the soft glow of a wall sconce. "I'm a big fan of having lots of lamps dotted around the room, with wall lights where I can."
Bask in the Sunshine
Another important consideration is your exposure to natural light. While you don't need us to tell you how significant this is to your health – a two-year pandemic (and counting) will do that for you – popping vitamin D supplements with your morning coffee shouldn't be a considered a like-for-like replacement. Soaking up actual sunlight significantly impacts our mental wellbeing as much as it does our physical, says Lascelles. "A lack of sufficient exposure to bright sunlight effects our levels of serotonin, so it's really important to embrace the morning light, especially in winter. This could be achieved simply by sitting by a window with your morning cup of tea, walking to work or going for a morning run."
Try rearranging your room so you can maximise on the morning sun; position your desk by the window, turn your armchair to face the light or use mirrors to help beam the natural rays around the room. A lighter colour palette will also help your space feel instantly brighter.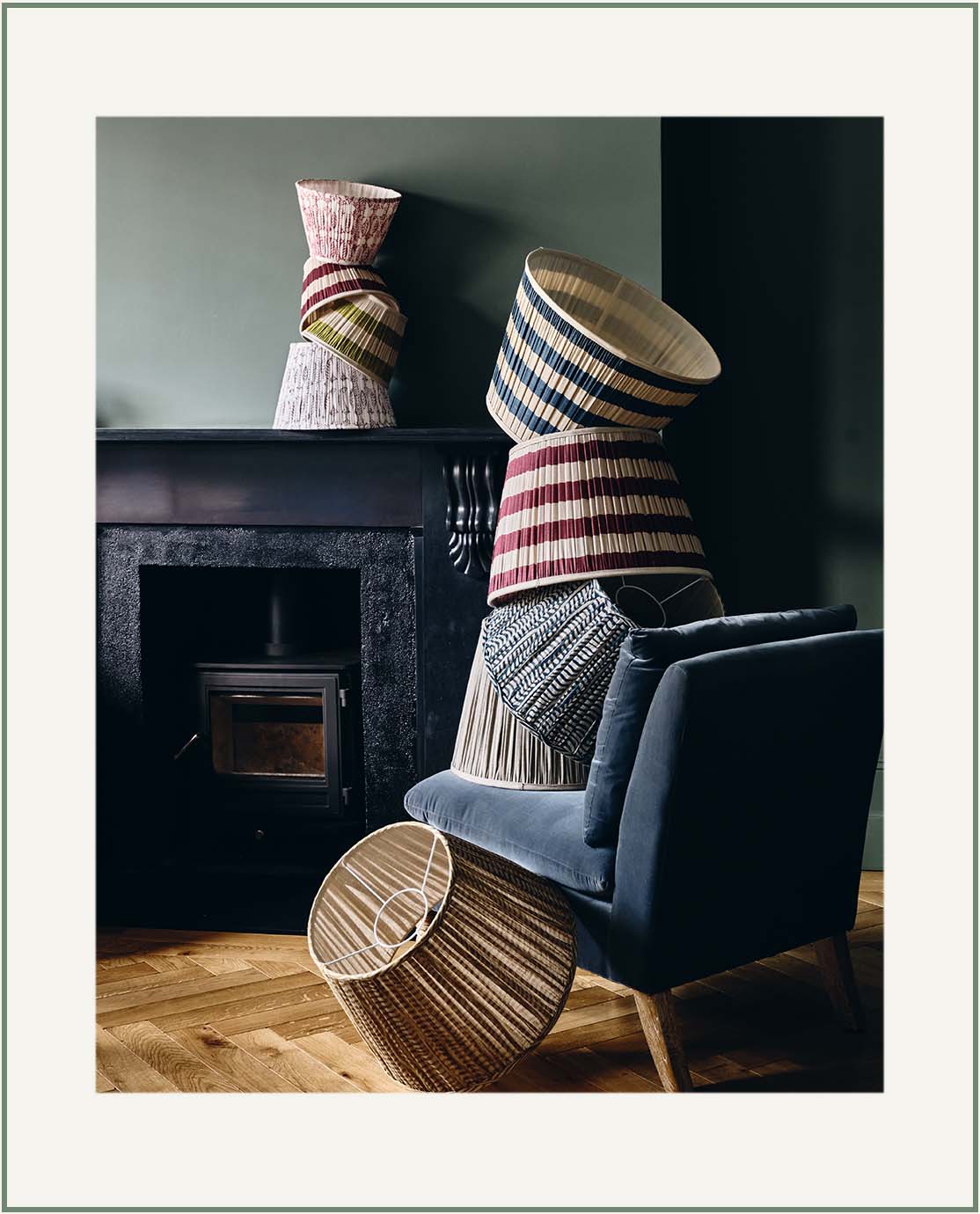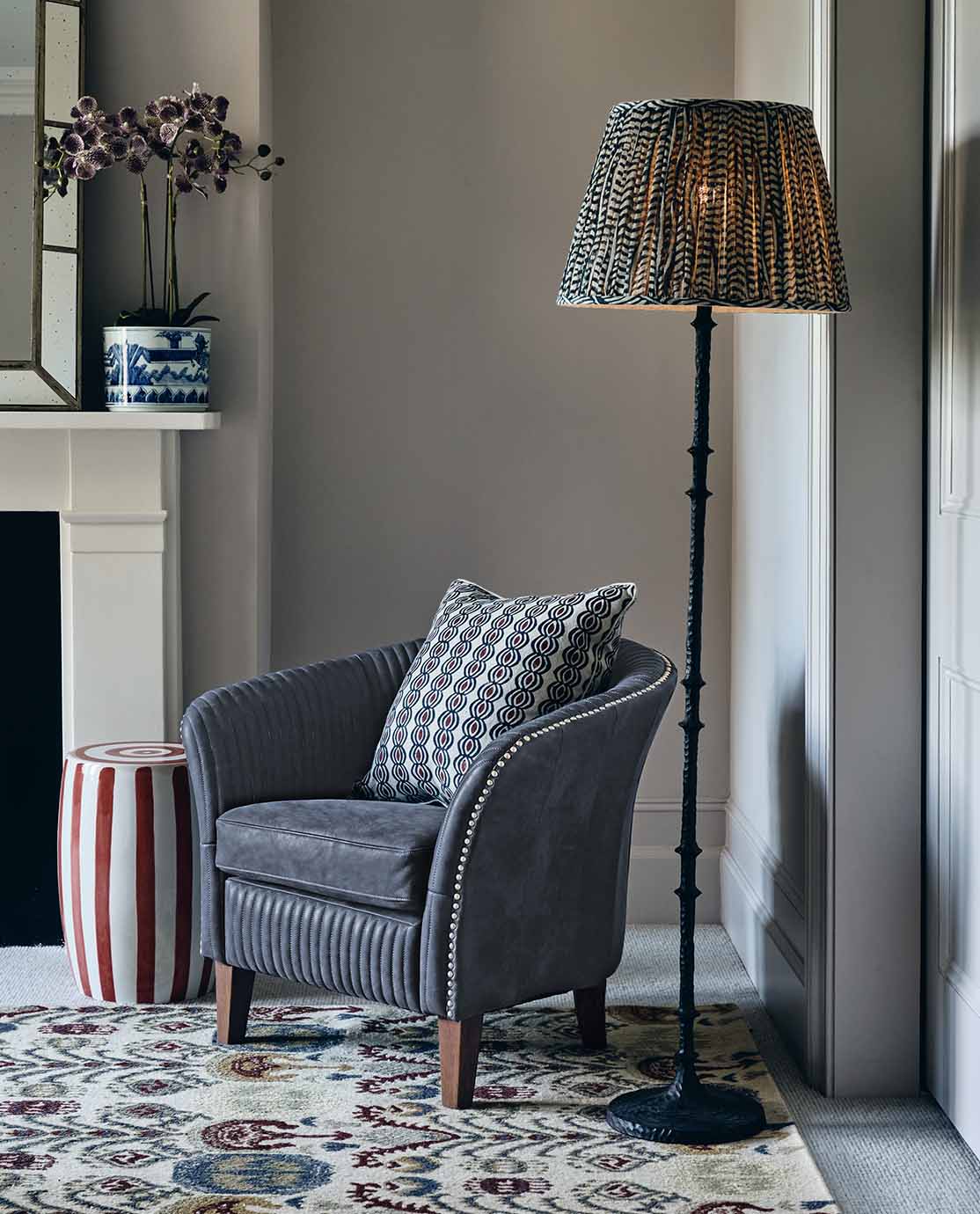 Set the Tone with Colourful Lampshades
Uplifting interior lighting design doesn't just come down to the type of lamp you're using. Lascelles says colours are "hugely important" to the home, so if you're shopping for lampshades, consider seeking hues that capture the tone of the room; soft pastels for calming spaces, such as the bedroom or bathroom for example, and brighter shades for more sociable rooms. "Blues are very calming; they make you feel serene and help steady your breath," Lascelles says. "Yellow is a great colour for brightening the mood and increasing energy. It can catch the morning light beautifully and is really uplifting." Be wary of using anything too bold in rooms where you are seeking downtime. "Red works better in more sociable rooms, such as the kitchen or sitting room, rather than the bedroom," Lascelles notes, "as it can bring out intense emotions."
Banish Artificial Blue Light
We're all guilty of the occasional 'doom-scroll', the word given to an excessive amount of screen time typically spent reading negative news stories. But whether you're absorbing angry hot takes or enjoying videos of fluffy kittens, Lascelles argues that all screen time should be limited in the evening. She laments the negative effects of artificial blue light – the glare emitted by phone, computer and television screens – on our wellbeing. "Our ancestors relied on the sunrise and sunset, but right now we're living out of sync with nature; it feels like we're constantly in daylight as we watch Netflix or scroll through our smartphones," she explains. "I really encourage you to remove all screens from your bedrooms, buy an alarm clock and experiment with blue-blocking glasses from 8pm onwards if you're on your laptop or watching television – this will help minimise your blue light exposure in the evenings."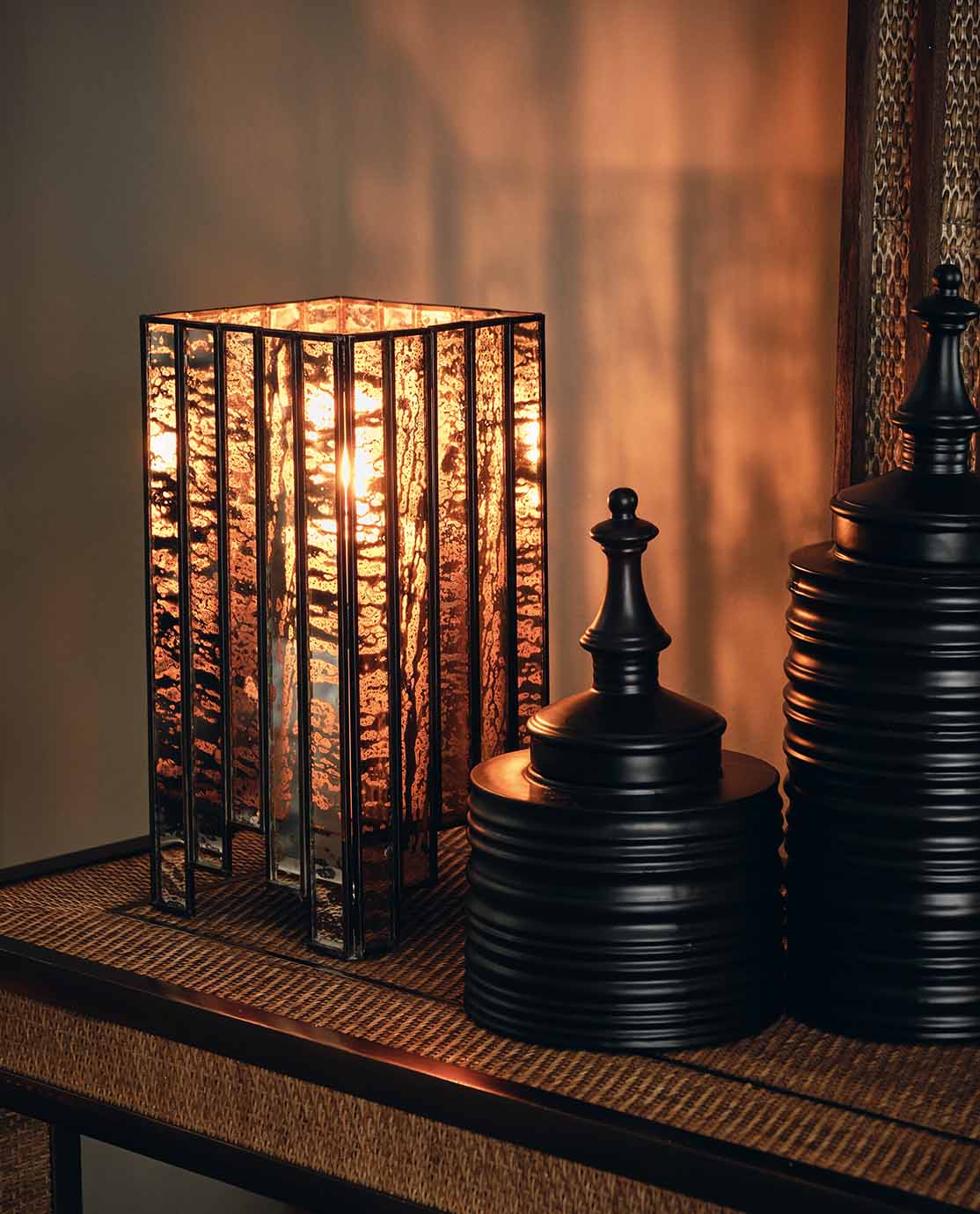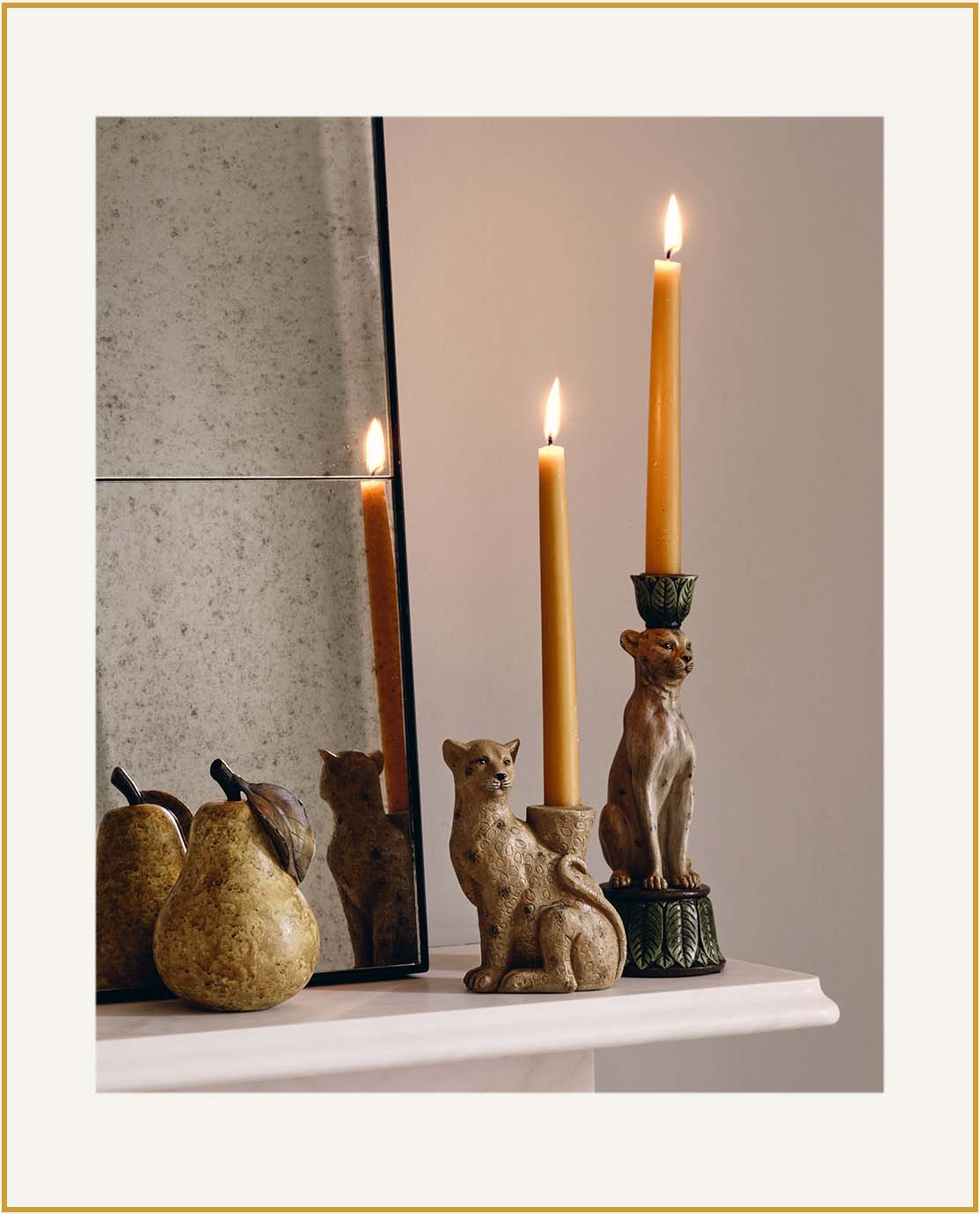 Reignite Old Flames
To truly tap into a Zen state of mind, light your favourite candle; the soft glow and mesmerising flicker of the flame can both help to improve your mood. "Candles are very calming," Lascelles says. "Lighting a candle first thing in the morning before the world awakens or last thing at night can feel really symbolic." Arrange pillar candles, dainty tealights and taper candles on your coffee table, mantelpiece or in the bathroom for some R&R. For those hard-to-reach places, our LED candles offer a worry-free alternative.
If you favour a scented candle, seek a fragrance linked with tranquillity to channel a serene state. Lascelles recommends scents such as "lavender, ylang ylang and rose, which all have soothing properties that help reduce emotional stress and calm the body and mind". Simply strike a match and breathe in – you'll feel relaxed and ready to face the new year in no time.