It says something about Alasdair Cameron's passion for gardening that one of his favourite projects to date is his own backyard. Though his landscape design company, Cameron, has seen him craft terraces for palatial penthouses in Whitehall and the private member's club Annabel's, he also has a soft spot for his own corner of rural Devon, which he has transformed over 11 years from a former cow paddock into a three-acre oasis. Both the garden and the house it's adjoined to have been designed to feel immersed in the surrounding landscape; there are no hard boundaries, only low hedging, and the bucolic backdrop of Devonshire countryside beyond it.
In essence, the space practises what Alasdair and his team preach. Since founding Cameron in 1995, the landscape designer has been championing a branch of garden design that interlinks outdoor spaces, buildings and the surrounding environment together, like a patchwork quilt of landscaping. "The connection really fascinates me; how a garden can support and enhance architecture and interior design, while working with the landscape," he explains. As well as a passion for synergy, Alasdair and his team's projects are driven by innovative gardening techniques, inspiring planting design and immersive spaces that, first and foremost, respect and enhance nature. To help you create your own oasis, we caught up with Alasdair to discover his essential tips for designing the perfect outdoor space.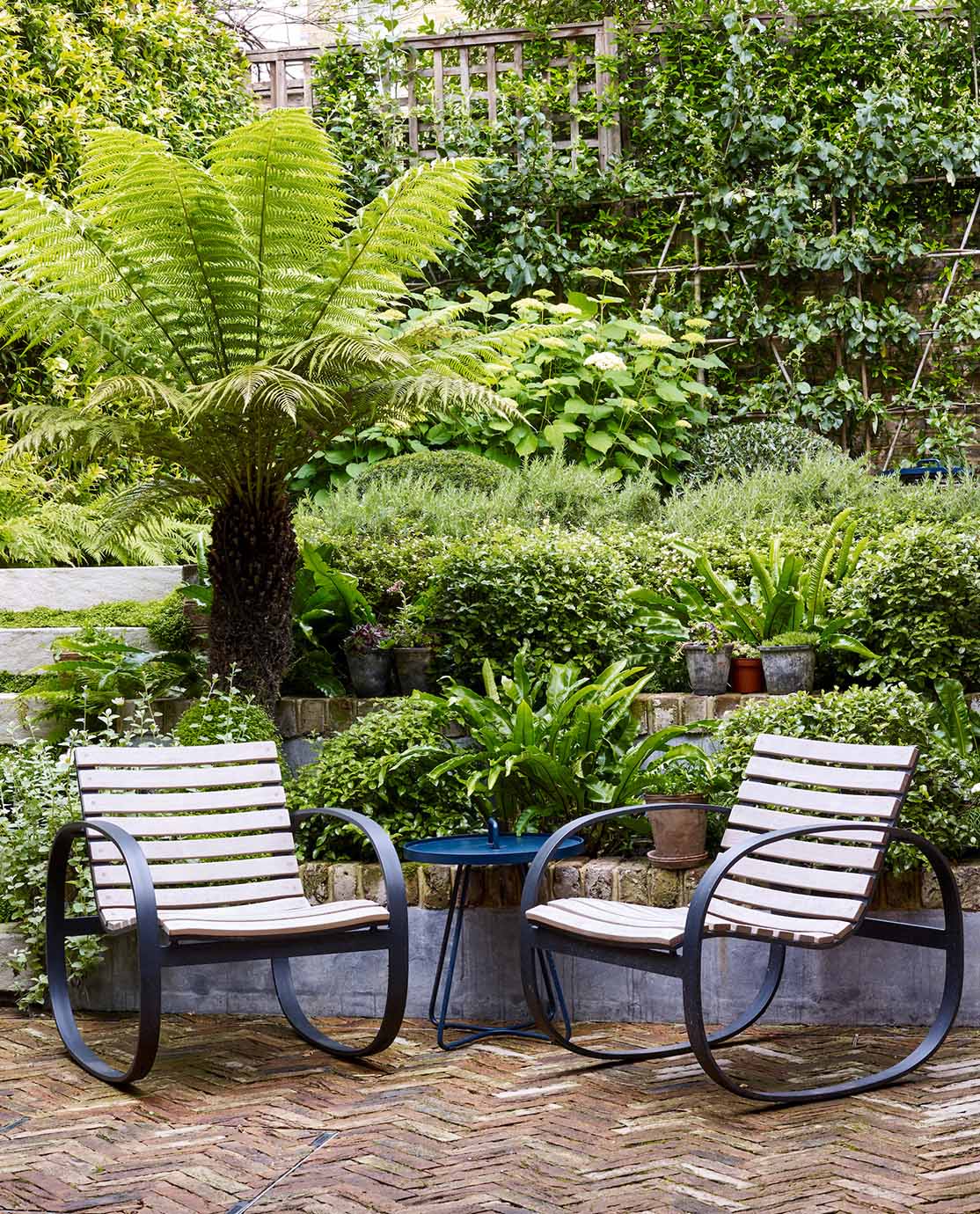 Start with Who, What and Why
Whether designing family homes in Marylebone and Mayfair or commercial spaces for the likes of The Ivy Collection and Nomad London, Alasdair's first port-of-call is always the client. "It's really important for us to take the time to learn about our clients' lifestyle and listen to what they really want from their garden," he explains. "We never dictate a particular design style but instead fashion a truly individual plan."
Before you begin, take into consideration who will be using your garden – will it be a family space for children, for example – and how they'll be using it. The designer recommends thinking about how low maintenance you want your garden to be, too; if you're short on time or have lots of space to play with, something easy to look after may be the best route. You'll also need to consider the garden's aspect; does it face north, south, east or west? Its direction will affect the amount of sunlight it receives, which in turn will impact your choice of plants and flowers, the layout of the garden and how you'll likely use it.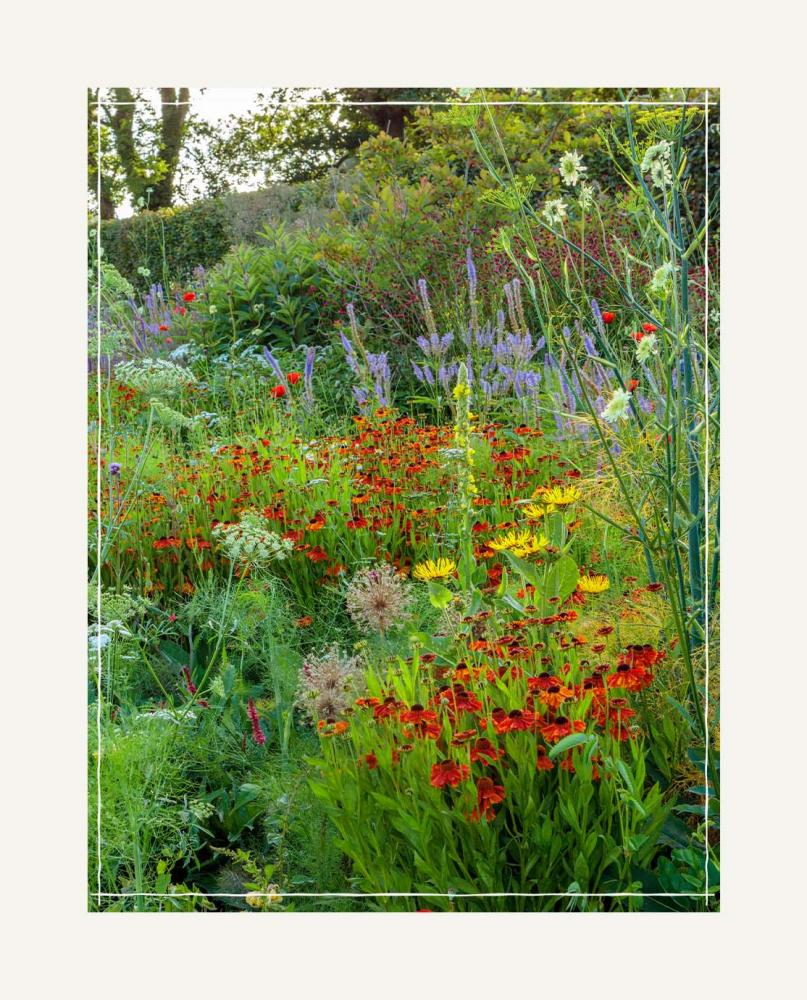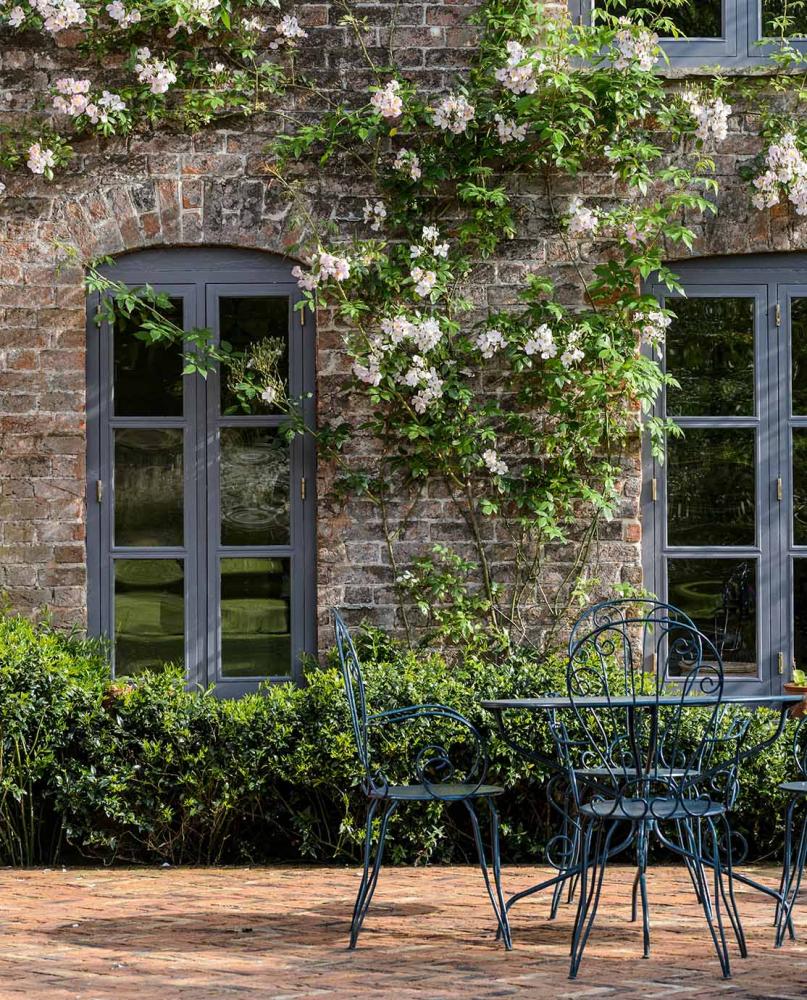 Take Inspiration Beyond the Garden Walls
The most common mistake people make when designing a garden? Not thinking about the rest of their home. If you're looking for garden ideas, your interior may have the inspiration you need. "The garden needs to tie in with the internal palette, and work as an external room," Alasdair explains. "You need to consider the materials used inside of the home as well, such as flooring and fabrics, and replicate this outside." Testament to this is Cameron's recent project in Fulham; the studio worked in partnership with the Grade II listed property's interior designers to ensure the garden reflected the interior and offered a seamless extension of the inside, by using complementary materials and colours. The result that people are encouraged to venture outside, into a space that feels like an extension of the home, rather than somewhere separate.
Think Seasonally
Alasdair and his team always think about the seasons to ensure their gardens have year-round interest. For those on the hunt for garden design ideas that will look great whatever the weather, the designer recommends using evergreen structures, such as Taxus Domes. Nicknamed the King of Hedging, these native hedge plants are highly tolerant to the British climate and are easily maintained. "We also work with good structure, such as multi-stem trees, to provide year-round interest," Alasdair adds," as well as successional planting to ensure there is always colour in the garden. Using plants that provide good seed heads during the winter is another good idea, as they not only look good but are a fine source of food for birds."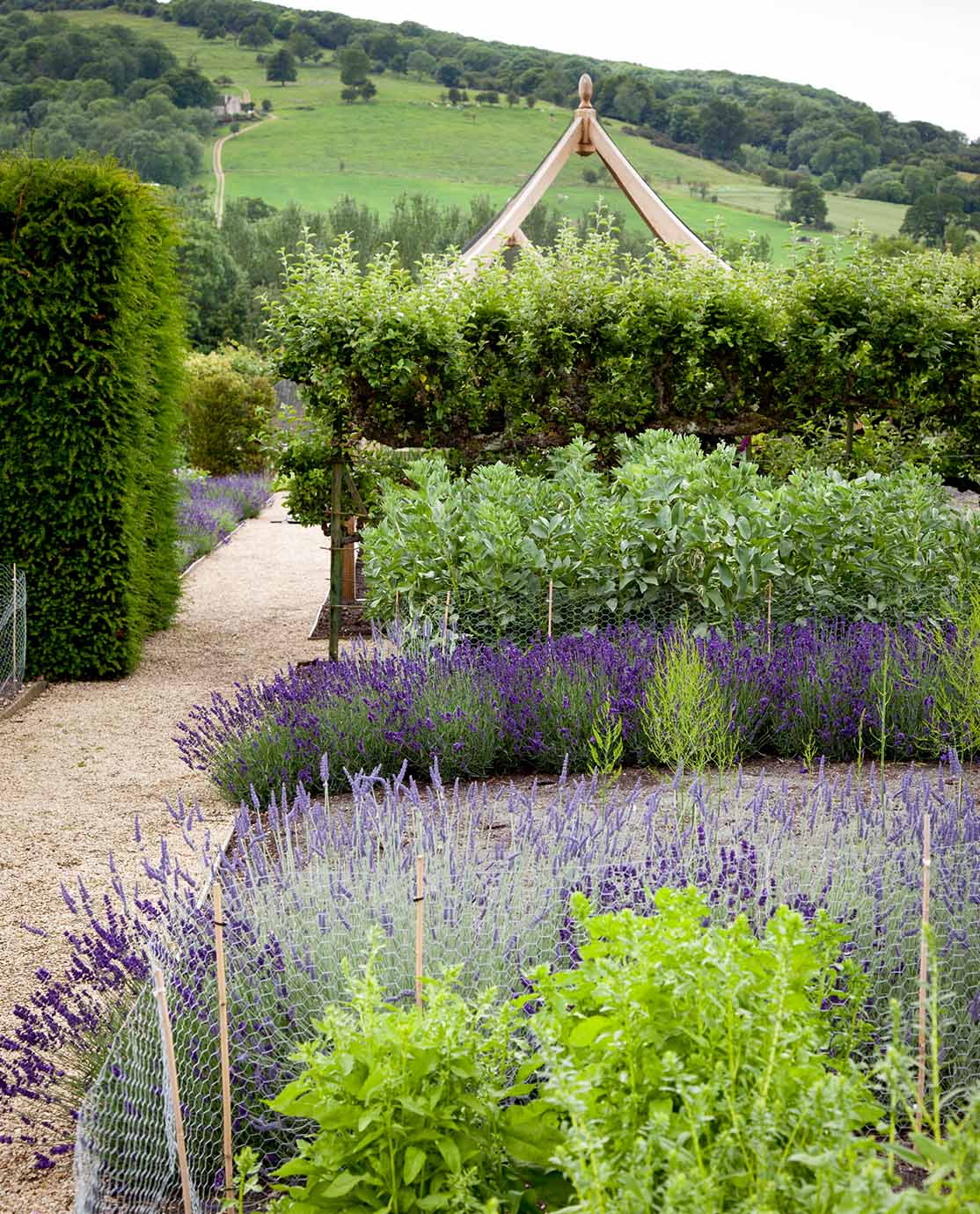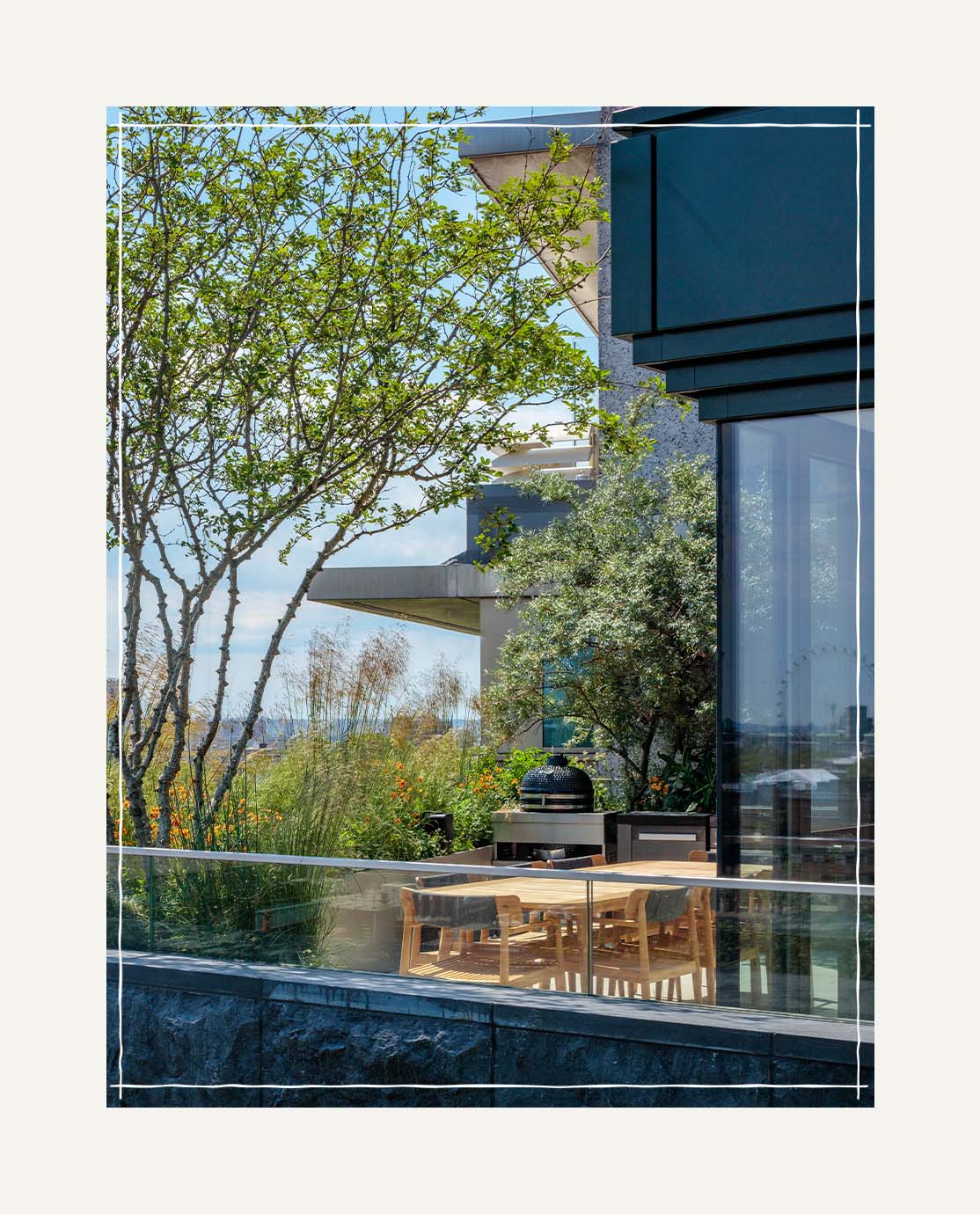 Put Sustainability First
Considering biodiversity and their designs' environmental impact is always of paramount importance for the studio. This means using local plants where possible, avoiding pesticides and using organic peat-free fertilisers and climate-resilient plants. Alasdair advises against plastic pots and encourages people to consider their water usage at all times. "I would also use a good mix of plants, trees and shrubs to attract key pollinators and insects," the designer says, and recommends trying to work with local and sustainable materials. "Rather than hard boundaries, for example, we use hedging and climbers to provide habitat and food for wildlife."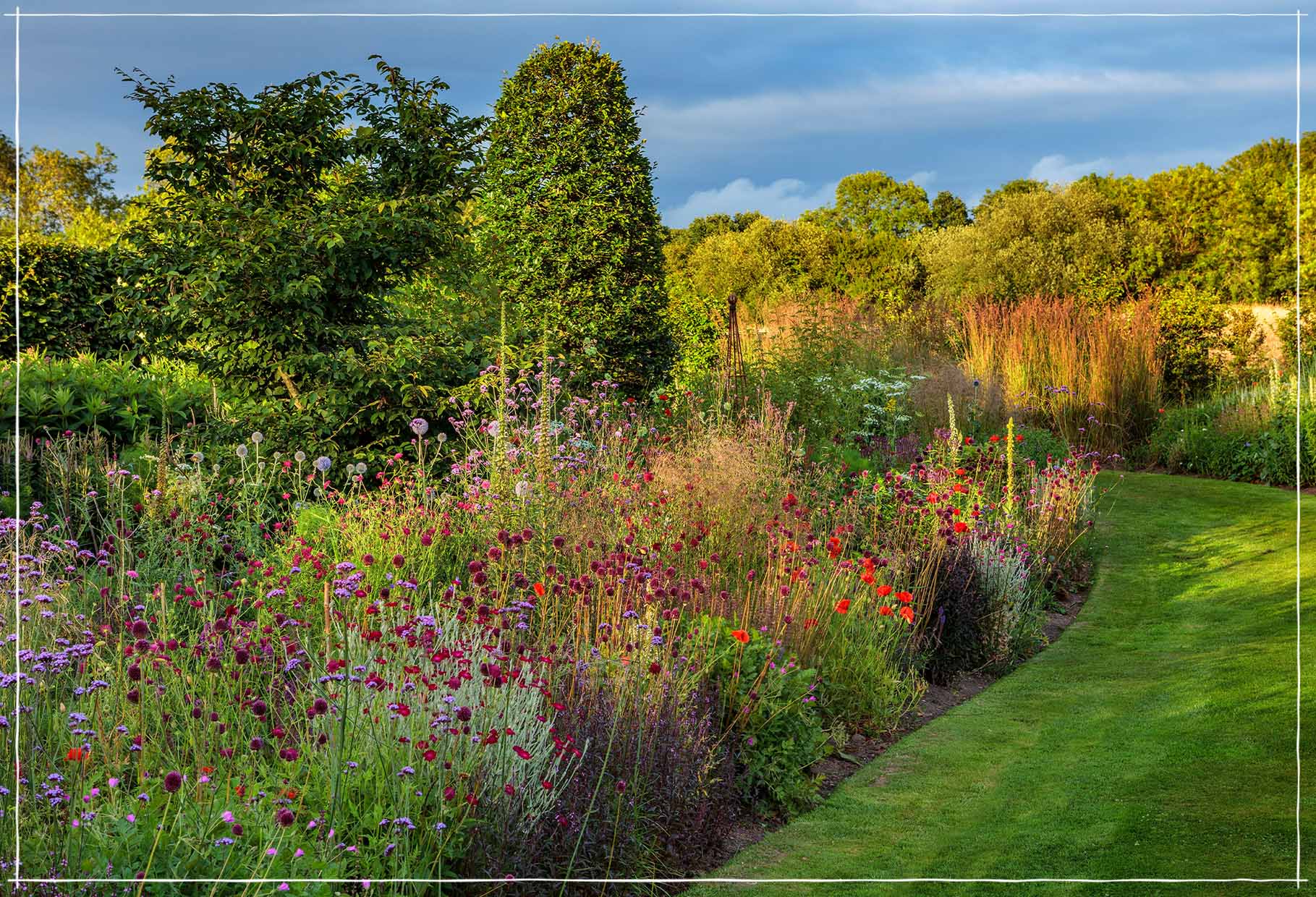 Divide Your Garden into Zones
The layout of a garden, too, is key for Alasdair in creating interactive spaces that feel connected to their surroundings. Whether reimagining an urban terrace or a countryside estate, the designer likes to break up the space into rooms, giving smaller gardens lots of detail and making larger spaces feel cosy and complete. A recent project in Bath is the perfect example; with spacious lawns for croquet and boules, a secret garden, arbours and clever planting of pleached trees (a style of trained tree that creates a wall of greenery; think a hedge on stilts) around the pool terrace and entertaining garden, the space was sliced into sections to create a sense of privacy, while at the same time feeling seamlessly connected.
If you want to create zones within your own space, think about the different ways you use your garden and let this inspire each area. If you love to entertain, for example, a dedicated dining area should be top of your list. Don't forget about a seating area for after-dinner drinks or somewhere to sunbathe during the day. The trick, Alasdair explains, is to think about the garden as one space, even if you're going to divide it up. "Often people don't fully understand the importance of designing the garden as a whole; we always consider it as one space when we think about the layout, and then we split it into different rooms," the designer says. "Each area might have its own atmosphere, but we ensure the entire garden sings together."
You can discover more about Cameron here.