As we settle into autumn, new routines begin to take shape. Summer clothes are swiftly swapped with waterproofs, salads replaced with soups, and nights out exchanged for nights in. Slowly but surely, we transition in time with nature, ushering in a season of cosiness in all its forms. To emulate this feeling at home, you needn't seek a major overhaul; instead, a few simple tweaks, made with practicality in mind, will create an inviting aesthetic. Here, Antoni Roig and Sarina Hawkins, two of the experts behind our Interior Design Service, offer their home design ideas for the autumn months.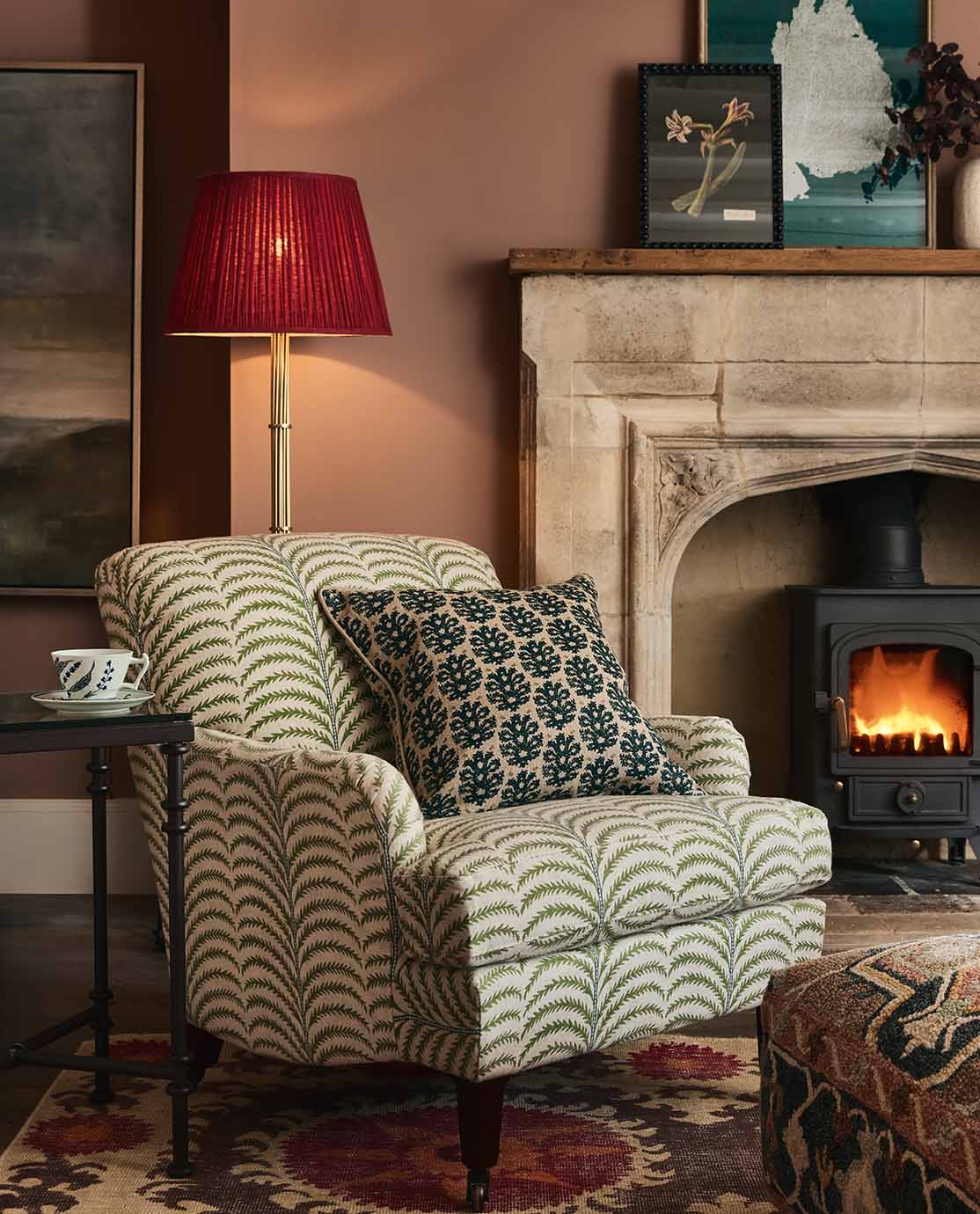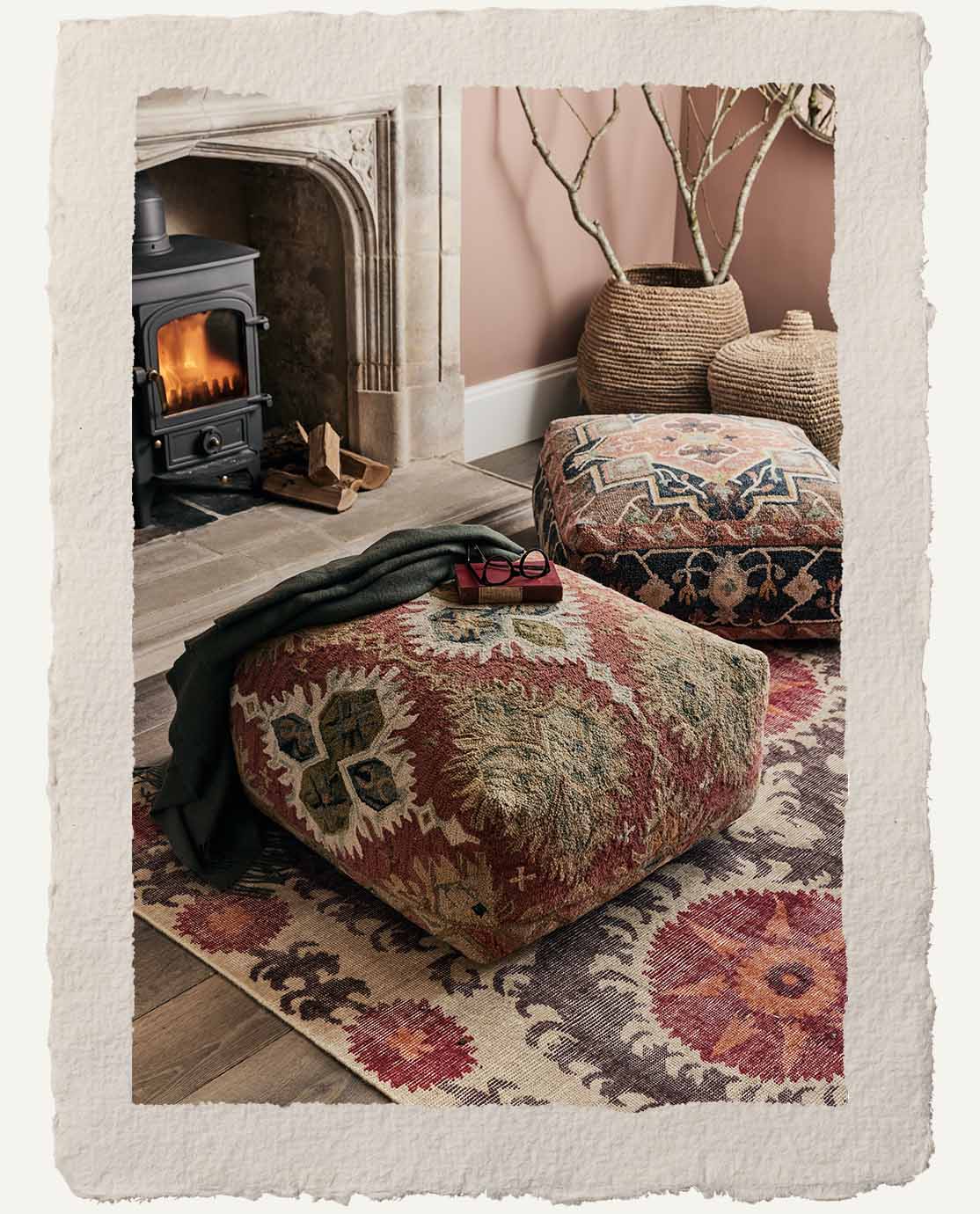 Start by Thinking About What You Need
As the nights draw in and the temperature dips, we begin to navigate our homes differently. Dinners are taken indoors once more; the sitting room is reappointed as the hub for entertaining; and the kitchen comes alive with new tastes and aromas. With this in mind, a good place to begin is by thinking about the essentials you need to make the next few months as effortless as possible – perhaps it's a log basket for your fireplace, or some cosy soft furnishings for colder evenings? Avoid trends, the designers advise, and instead look for things that are useful and will last beyond the season. "Fashions come and go, but you've got to identify what reflects you, your life and your family," Hawkins explains. "It's also about choosing pieces that evoke a certain sensation – for example, a cosy throw might automatically make you think of snuggling down and watching television. Everyone has a different take, so look out for what speaks to you."
"Think about how you spend your evenings," Roig adds, "and let that influence your choices. What do you need from your coffee table, for example? Do you need somewhere to store the remote control, a glass for your drink, a tray to hold candles and accessories? We've learnt a lot over the past couple of years about how we live, so let's make it practical."
Give Your Existing Pieces a New Light
Sometimes a simple reshuffle can make a world of difference – moving an armchair to a new position, changing your shelving arrangement or swapping lampshades can give spaces a completely different look. "There's no reason why a piece of art or mirror has to be married to a specific wall," Roig says. "You can move them to different rooms or switch them out for the season."
The same goes for areas of your home that have been a little unloved – if you have a corner that's missing a plant or a bare wall waiting for that perfect piece of art, this could be the season to take the plunge and finish any incomplete projects. In this vein, Roig notes that now is the time to make any temporary working-from-home set-ups permanent. "Since the pandemic, many homes now have a desk in their sitting room, but some people are still a bit wary of showing it off as a practical space," he explains. "It's the new normal, so let's not be shy about it – why not decorate it with a little pen pot, a letter rack or a nice desk lamp? It's there to stay."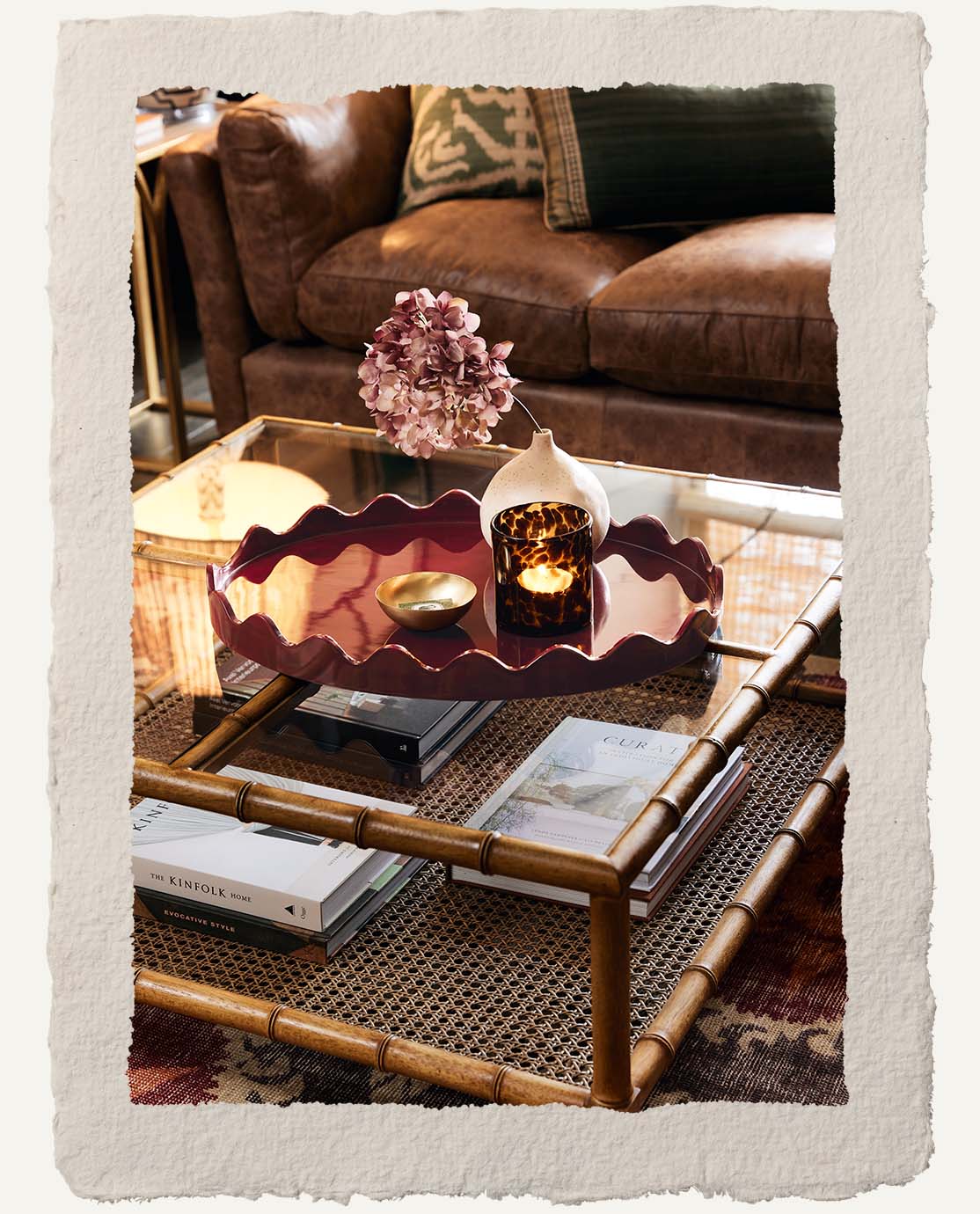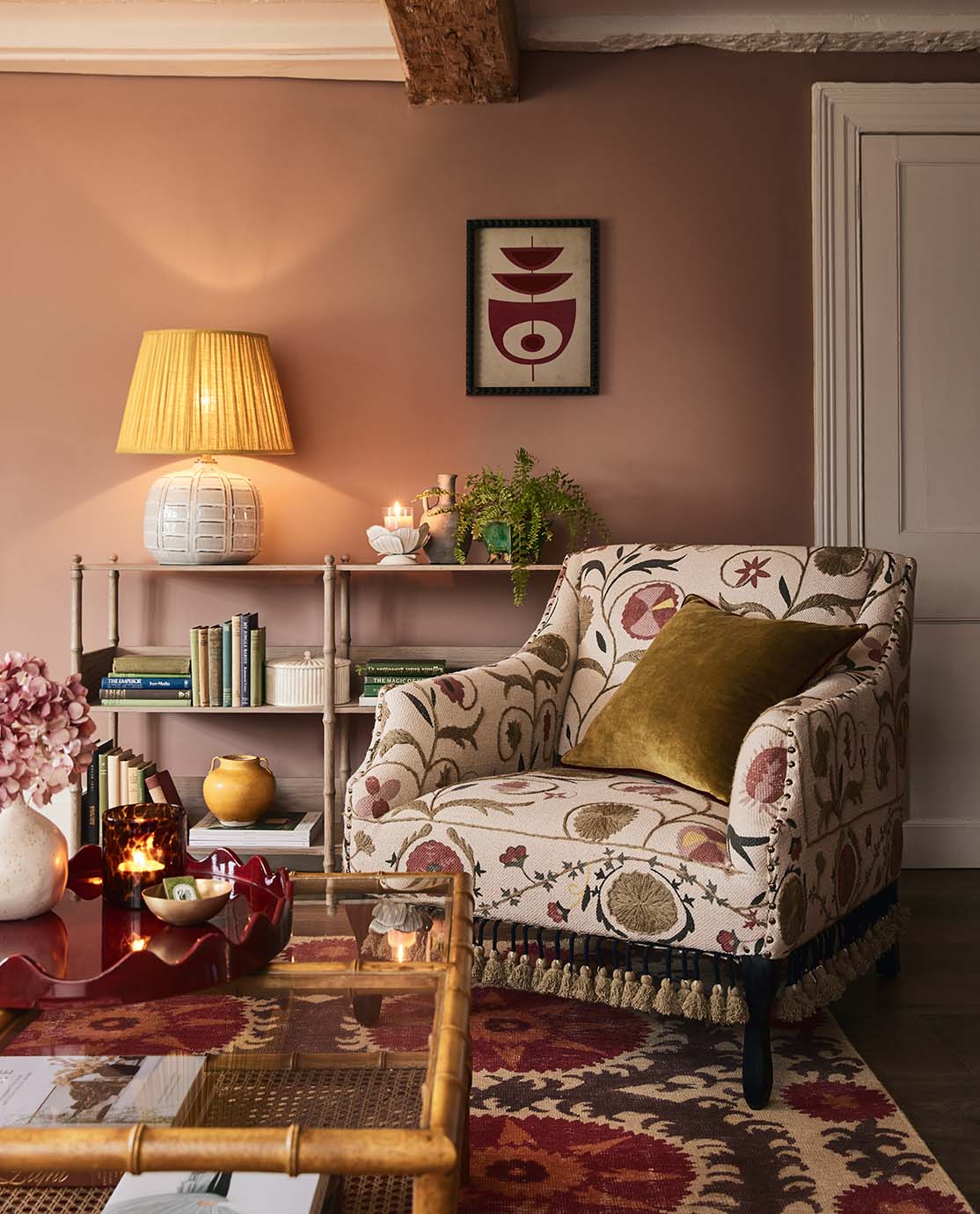 Layer Tactile Textures for a Cosy Feel
For a subtle shift into the season, the designers advise emulating autumn's cosiness through tactile textures. "I'm not into the traditional summer or winter look; I prefer more of an evolution," Roig explains. "To make the transition a little gentler, identify what materials and finishes give you the look that you want. It doesn't have to be streamlined colour; a mix of patterns and textures will create a warm aesthetic, whether that's a linen, silk or velvet – any of these finishes can make a huge difference to how your home feels."
Bring in Seasonal Flowers and Foliage
"If you want your home to automatically look more appropriate to the season, different faux flower arrangements are a great quick fix," Hawkins says. "Our Maple Bud branches are really lovely and work both in summer and autumn – the yellow brings a hit of sunshine, but layer in some of our lovely orange Wild Rowanberry stems and you'll have something very autumnal."
The designers advise looking for flowers that are actually in season as well, to really tap into the autumnal aesthetic. Berries, foliage and stems, for example, will mirror the natural world and give arrangements a seasonal twist. "You don't even have to go for a whole bunch," Roig adds. "A few stems in a vase will bring the drama and scale that you need. Less is more."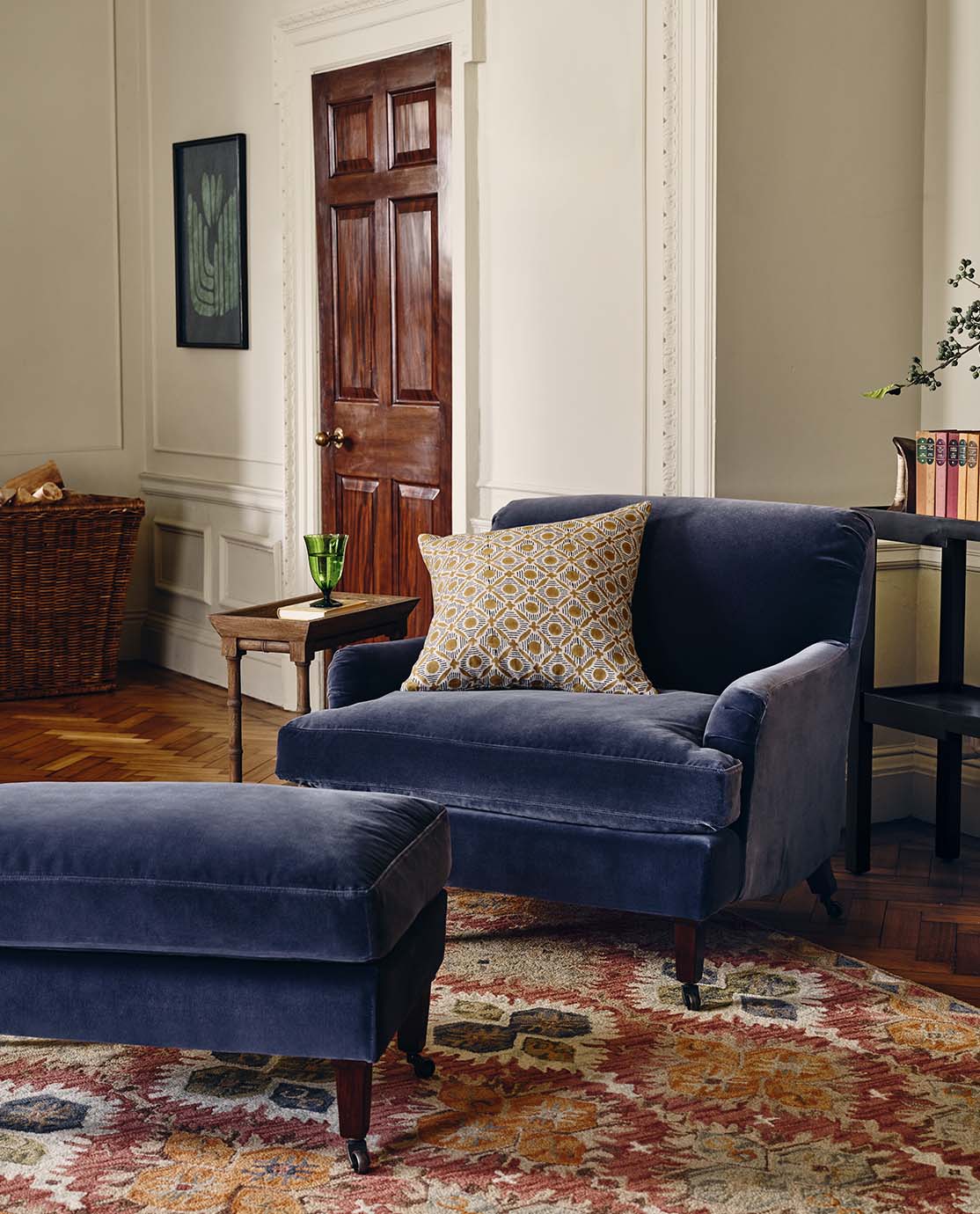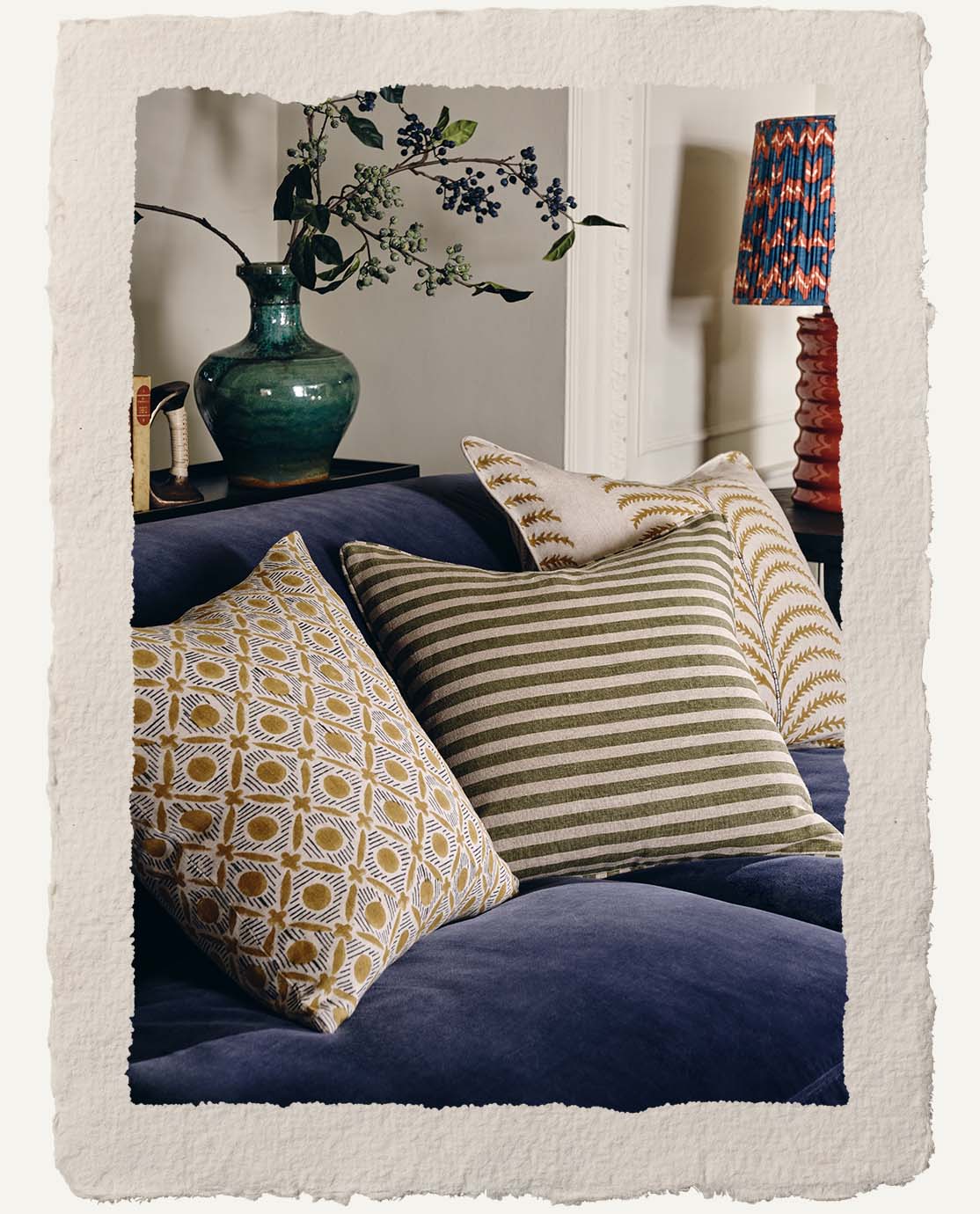 Make Subtle Changes with Accessories
With the right accessories, you can alter the mood of a room in an instant. Take lighting; as the darker evenings approach, a warm, soft glow creates the snug feeling that the season calls for. "Candles and candle holders are great for this," Hawkins says. "They always make a space feel warmer and more atmospheric."
Switching up your shelving is another easy way of making your home feel different. Get creative with photo frames, books and objets d'art. Roig likes to find beautiful antique books and "mix them in with some nice new accessories, such as a rustic pot or colourful vase".
It's small swaps such as these that can help your home feel instantly refreshed for the new season. In short, any changes you make should require minimal effort but have maximum impact. "If you want to give your space a different feel then think about those really minor tweaks," Hawkins says. "There's no need for a complete seasonal overhaul. You need longevity in your home at the end of the day, because it should be something that you love all year round."