Part of north Wales' appeal is in its contrast; an area where wild natural beauty meets spectacular historical architecture. A fitting location, then, for a 17th-century house that is a juxtaposition in itself; it was formerly half servants' quarters, half home to landed gentry. These twin lives are evident in the property's myriad architectural details, which span elegant panelled walls and architraves in the sitting room to original quarry tiles in the kitchen. It's these multi-period features that give the building its Grade II listed status and serve to set the scene for a truly characterful space – the perfect backdrop, in fact, for some of our new season pieces, which are cut from the same versatile cloth.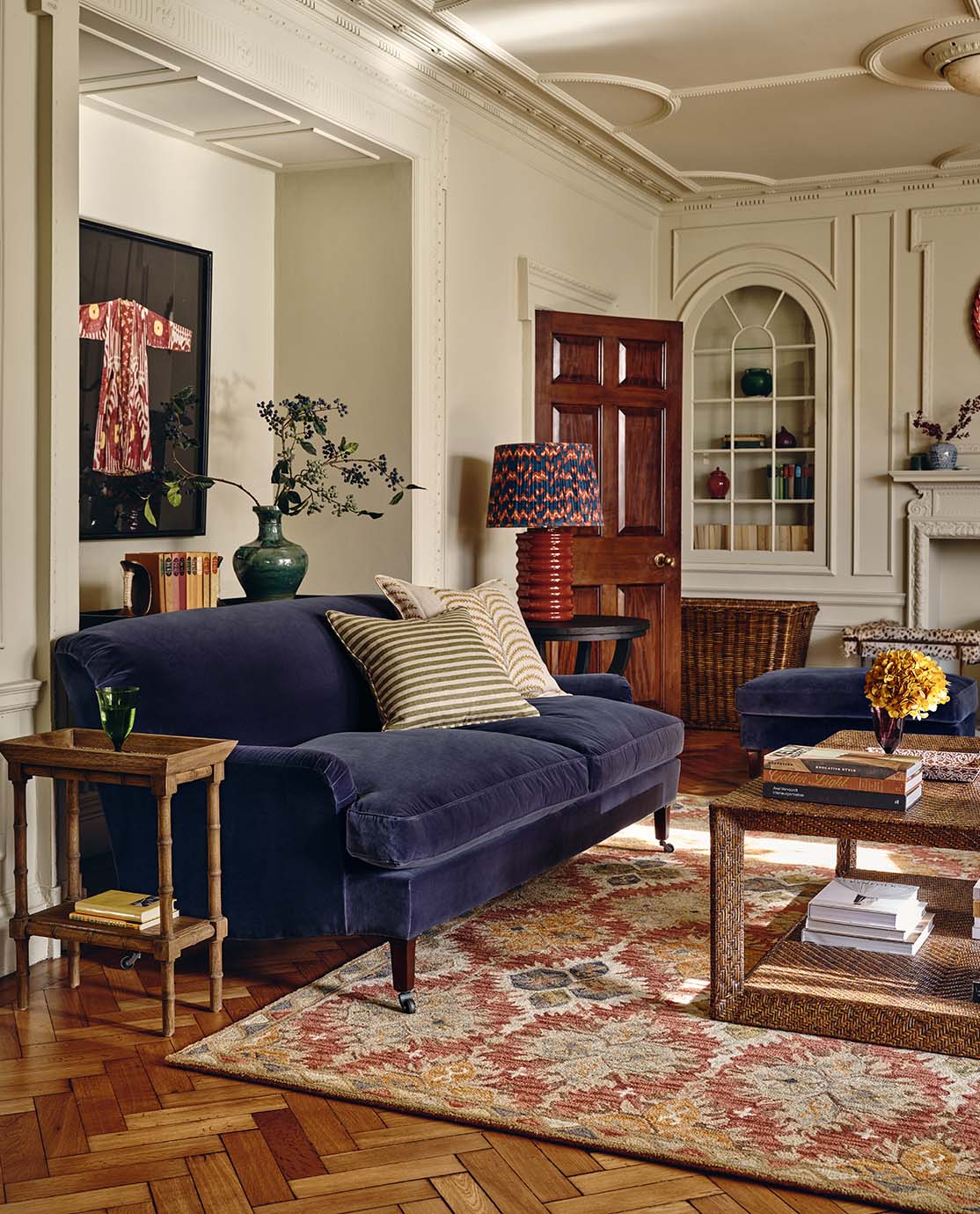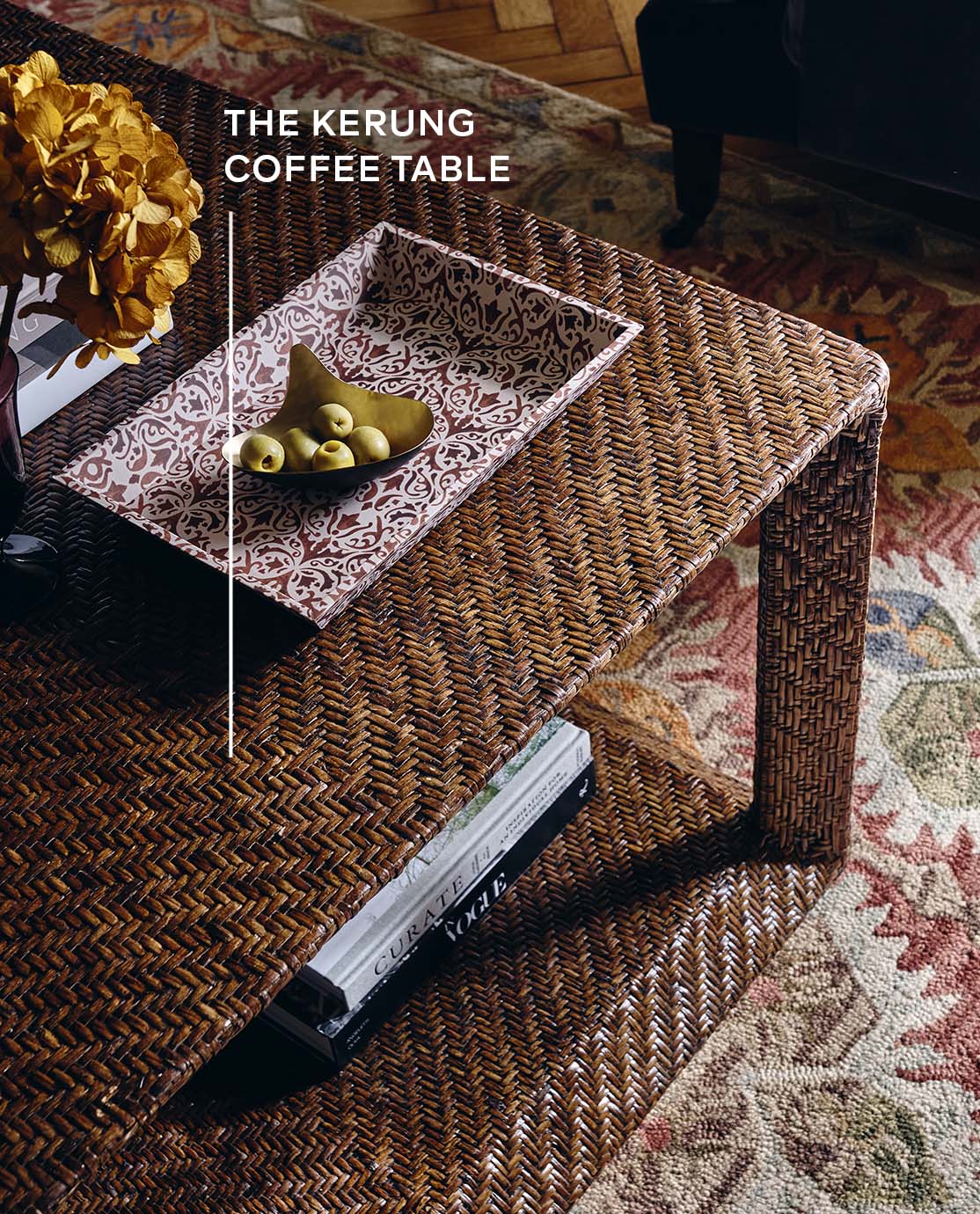 Our stylists took this eclectic setting as a cue to gather our most colourful and daring designs, creating a happy blend of patterns and palettes to envision a more contemporary approach to country house interiors. Take the sitting room, where bone white walls and original floorboards allow our most vibrant shades to pop; we used tactile textures to elevate the richest of jewel tones, from deep sapphire velvet to rustic green linen. Playful patterns add further charm – among them a cheerful stripe, elegant palm fronds and a wild-yet-welcoming cheetah print.
Throughout the look, silhouettes, too, are joyously mismatched; undulating curves, spotted on our Brantwood Armchair or new Carlos Cane Dining Chair, are positioned in sharp contrast with angular shapes – such as the square-stacked legs of our new Huxley Side Table and the diamond detailing of the Briolette Wine Cabinet.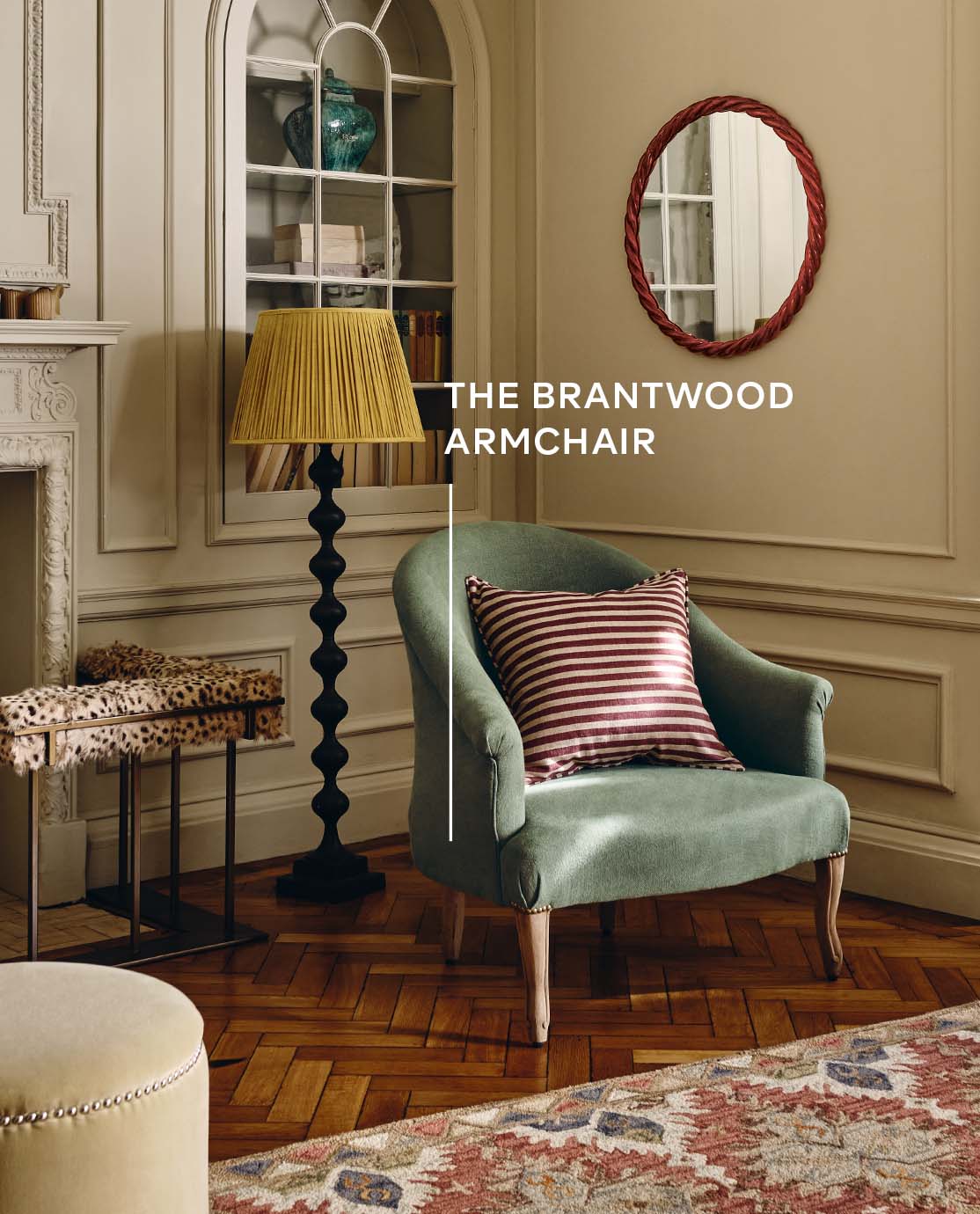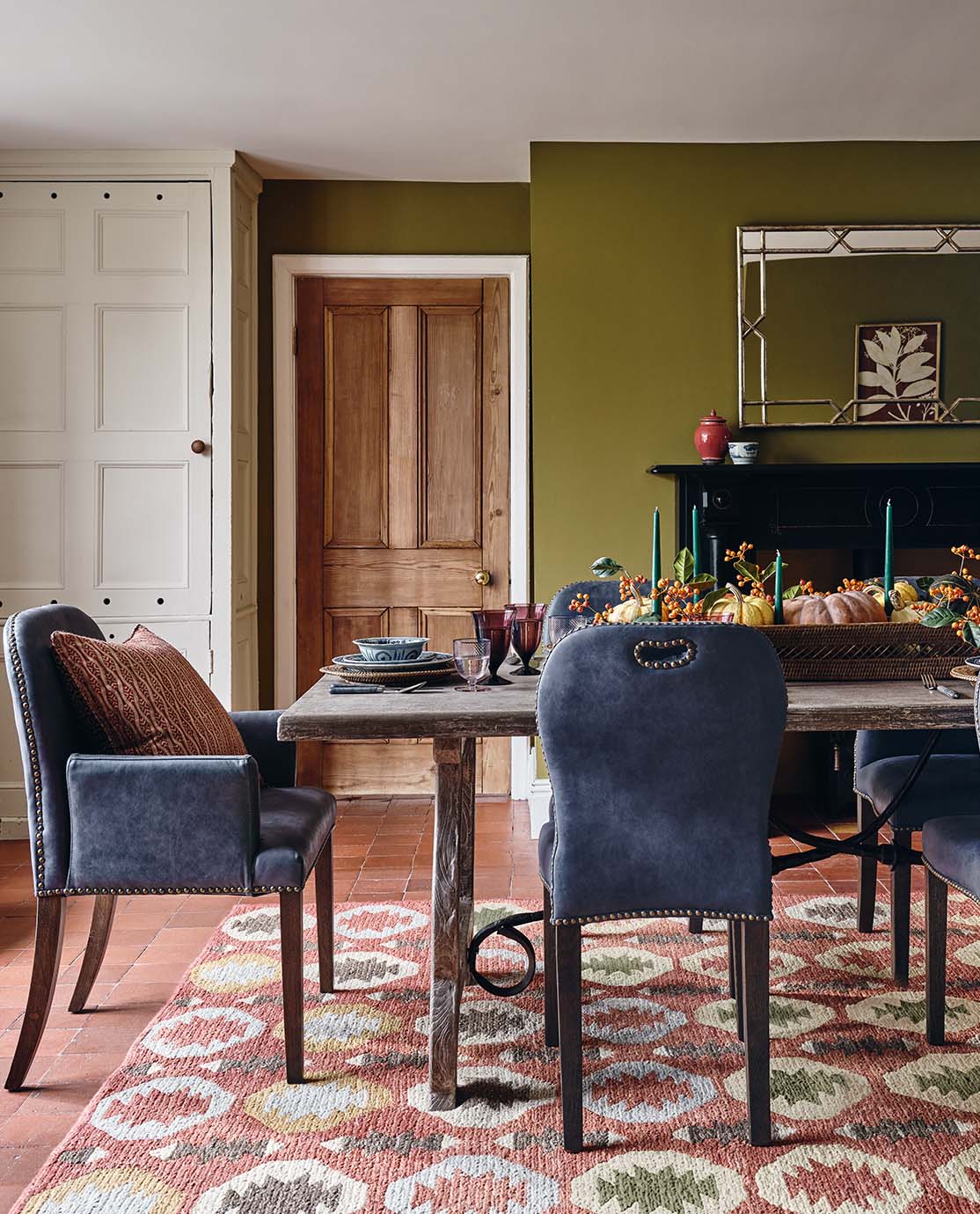 This theme of juxtaposition continues in the dining room where, when golden hour strikes, the earthy green walls glow, offering a warm contrast to its tiled stone floors and slick, black fireplace. To draw on these differences, we brought in even more texture and detail to create a layered and inviting country house look – here, you'll find cool blue leather dining chairs and gilded accents sitting pretty next to rustic wood and rattan. A joyful rug, resplendent in rainbow shades, pulls the space together, creating a subtle cohesion of colour.
It's clever detailing such as this that prevents the look from feeling cluttered; though the effect is eclectic, the method is considered. Each colour, shape and texture is repeated in some way, creating harmony at every turn – whether that be a vibrant shade of sunshine yellow echoed in a lampshade, cushion and rug, or the soft circular silhouette that shapes a mirror, footstool and lamp.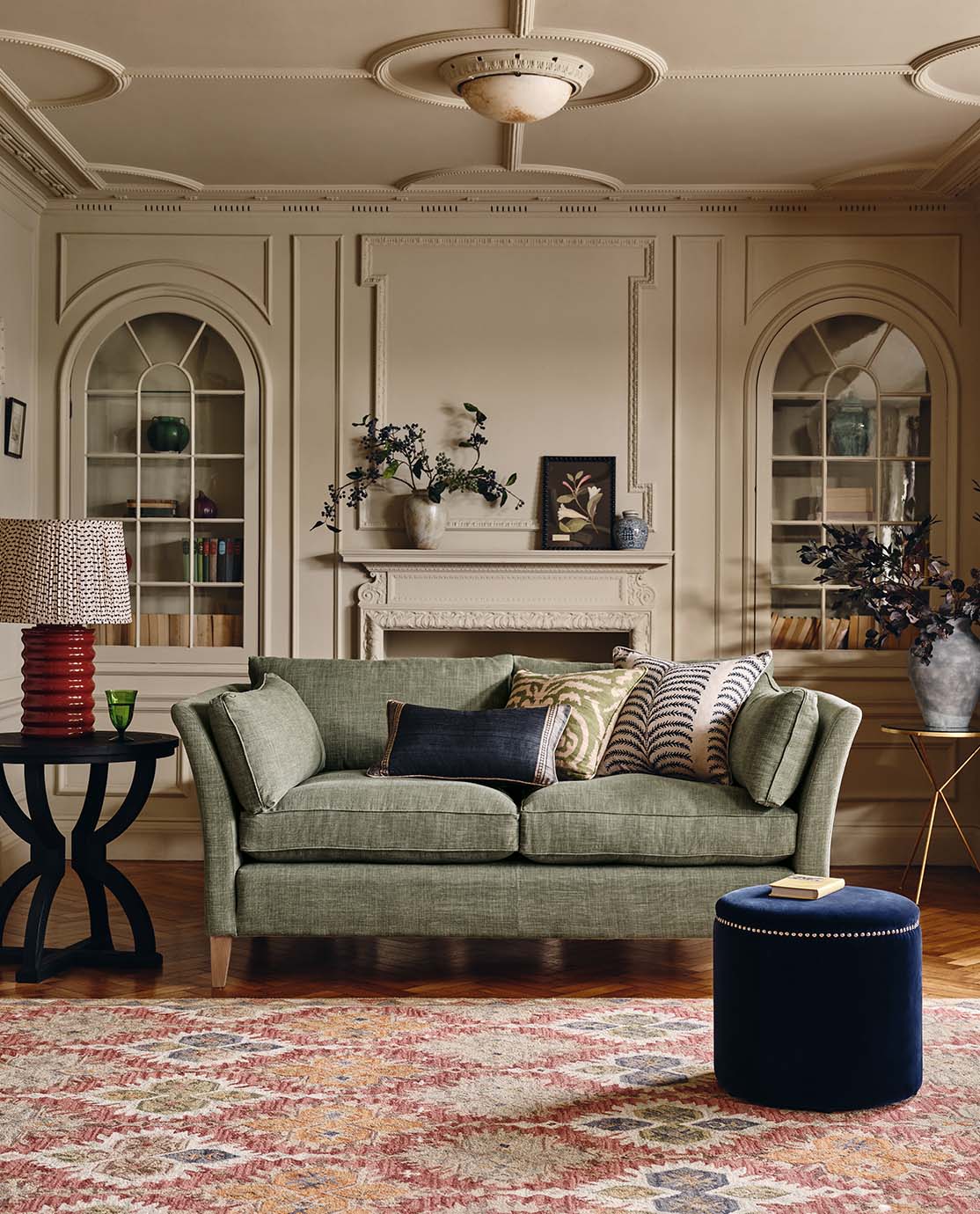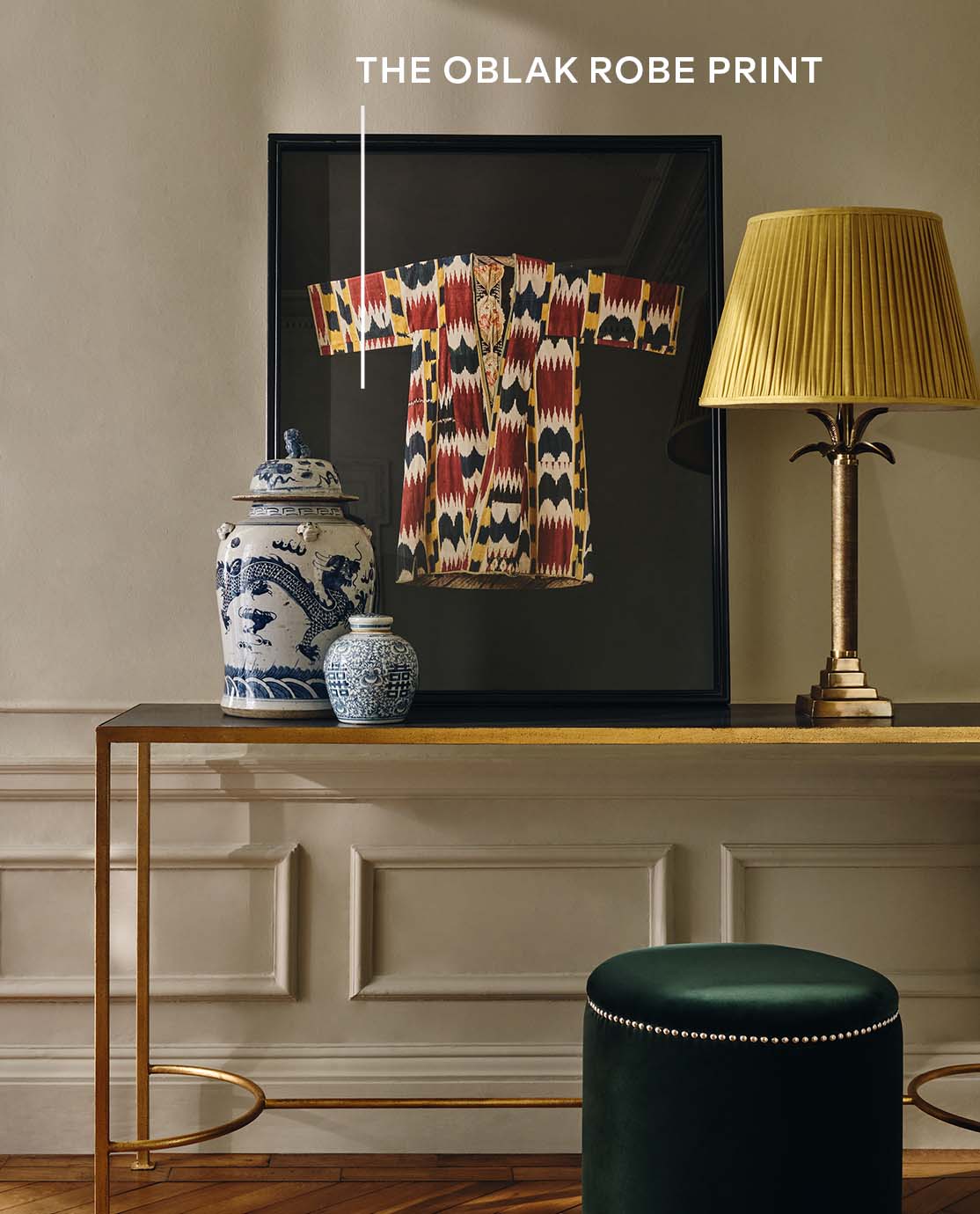 Grounding the look is the job of rattan: decorating a coffee table, desk and chair, as well as shaping storage accessories, this beautiful woven material brings a natural element to the home, blending seamlessly with the property's rural location. It's not all rustic pleasures, though; with a modern country house in mind, we injected sleek gold detailing to lend an urban edge, adding a hint of the unexpected – a sentiment that sums up the property, and our look, perfectly.